Antonio Banderas is a Spanish film director, actor, businessman, and film producer. He is widely known for his numerous great movies such as The Mask of Zorro (1998), Puss in Boots (2011 and 2012), and Assassins (1995). His film industry accomplishments have also bagged him several awards like Primetime Emmy Awards and five Golden Globe Awards.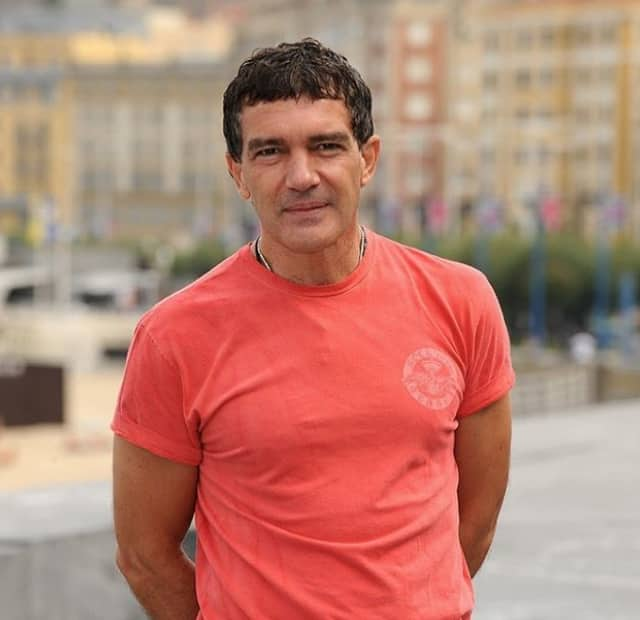 Is Antonio Banderas nice? Based on accounts, the actor is a lovely person who has other likeable traits such as humility, being funny, loyal, sincere, and honest. Combined with his talent, this explains why his career has done so well beyond continental borders. So what is the story behind the success of actor Antonio Banderas?
Antonio Banderas profile summary
Name: José Antonio Domínguez Banderas
Date of birth: 10th August 1960
Place of birth: Málaga, Spain
Antonio Banderas age: 60 years old as of 2020
Nationality: Spanish
Antonio Banderas Facebook: @AntonioBanderas
Twitter: @antoniobanderas
Antonio Banderas Instagram: @antoniobanderasoficial
Relationship status: Twice divorced
Occupation: Film director, actor, businessman, and film producer
Famous for: His numerous movies such as The Shrek, Spy Kids, and The Legend of Zorro
READ ALSO: Gigi Hadid bio: age, partner, parents, pregnancy photoshoot, siblings, pictures, net worth
Antonio Banderas biography
Antonio was born to father José Domínguez Prieto (1920–2008) and mother Ana Banderas Gallego (1933–2017). The father was a Civil Guard police officer while the mother was a schoolteacher. The actor has a brother, Francisco. The family lived in the southern Spanish town of Fuengirola, near Marbella, and they were staunch Roman Catholics, a faith that Antonio adheres to deeply to date.
Interestingly, as a child, Antonio had no aspirations of being a professional actor. Like every Spanish boy, he wanted to become a professional footballer. However, this dream was shattered when he got an ankle injury at the age of 14 years. He has always been a massive supporter of Malaga FC.
What school did Antonio Banderas go to? After his accident, Antonio concentrated on singing and acting. He got into arts where he went to the ARA Theatre-School and the College of Dramatic Art in Malaga. He also has an honorary degree from Dickinson College (2000) and an honorary doctorate from the University of Málaga (2010).
Career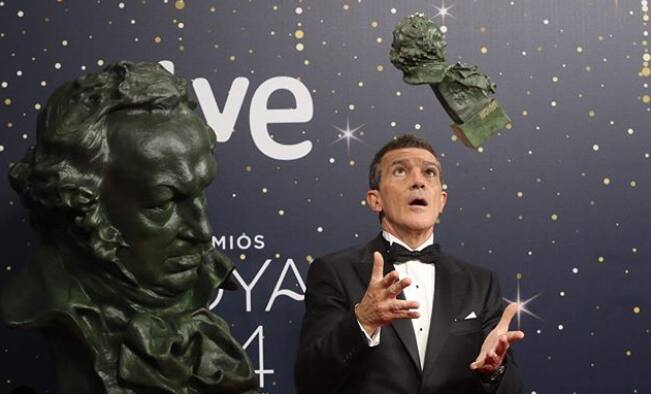 Banderas started his acting at the School of Dramatic Art in Málaga. He made his debut in a theatre in the same town. His early acting days were rough as he was on the wrong side of the law due to the political censorship present at the time. He moved to Madrid when he was 19 years old, launching himself on the theatre circuit.
He made his film debut in 1982 in the movie Labyrinth of Passion, which was directed by Pedro Almodóvar. After that, Banderas worked with the director on other films such as Law of Desire (he played a gay role) and the internationally successful Women on the Verge of a Nervous Breakdown. Eventually, he got his big break into Hollywood after starring in Tie Me Up! Tie Me Down!
Madonna, in 1991, introduced Banderas to Hollywood. In the early days, the Spanish actor struggled with English, but still managed to hold his own. His first American drama was the 1992 film titled The Mambo Kings. A year later, he broke out even further in the American scene after appearing in Philadelphia.
Following that success, he broke into the international scene with several movies such as Desperado and Assassins. During this time, he worked further with Madonna, Sylvester Stallone, Robert Rodriguez, Salma Hayek, Penélope Cruz, Johnny Depp, and Melanie Griffith.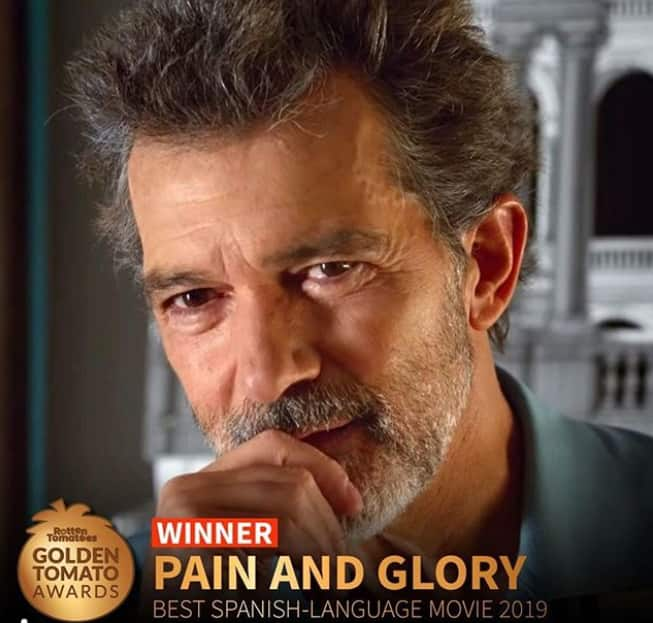 Antonio Banderas movies list
Antonio is a charming, energetic, creative, and self-driven actor, director, and film producer. His numerous list of films include:
1982- Pestañas postizas as Antonio Juan
1983- Y del seguro... líbranos Señor! as Pipi
1984- El caso Almería as Juan Luque
1985- La Corte de Faraón as Fray José
1986- 27 horas as Rafa
1987- Así como habían sido as Damián
1988- Baton Rouge as Antonio
1989- El Acto as Carlos
1990- Contra el viento as Juan
1991- Terra Nova as Antonio
1992- Una mujer bajo la lluvia as Miguel
1993- The House of the Spirits as Pedro Tercero García
1994- Interview with the Vampire as Armand
1995- Two Much as Art Dodge
1996- Evita as Ché
1999- The 13th Warrior as Ahmad ibn Fadlan
2001, 2002, 2003- Spy Kids, Spy Kids 2: The Island of Lost Dreams, Spy Kids 3-D: Game Over respectively as Gregorio "Greg" Cortez
2004, 2007, 2010- Shrek 2, Shrek the Third, and Shrek Forever After respectively as Puss in Boots (voice)
2005- The Legend of Zorro as Don Alejandro de la Vega/Zorro
2006- Take the Lead as Pierre Dulaine
2007- Bordertown as Alfonso Díaz
2008- The Other Man as Ralph
2009- Thick as Thieves as Gabriel Martin
2011- The Skin I Live In as Dr. Robert Ledgard
2012- Ruby Sparks as Mort
2013- Machete Kills as Gregorio "Greg" Cortez
2014- The Expendables 3 as Galgo
2015- The 33 as Mario Sepúlveda
2015- The SpongeBob Movie: Sponge Out of Water as Burger Beard
2016- Altamira as Marcelino Sanz de Sautuola
2017- The Music of Silence as The Maestro
2018- Life Itself as Mr. Saccione
2019- Pain and Glory as Salvador Mallo
2020- Dolittle as Rassouli
Post-production- Lamborghini – The Legend as Ferruccio Lamborghini
2021- The Hitman's Wife's Bodyguard
READ ALSO: Shadi Chauke bio: age, children, husband, parents, education, Mrs SA, career, pictures
Awards and nominations
Aside from the numerous accolades, he has also received plenty of major nominations, some of which he won. These include:
1989- Valladolid International Film Festival Award for Best Actor for the movie La Blanca Paloma
1999- ALMA Award for Outstanding Director of a Feature Film and European Film Academy Achievement in World Cinema Award for directing Crazy in Alabama
1999- ALMA Award for Outstanding Actor in a Feature Film for the movie The 13th Warrior
2003- Theatre World Award and Outstanding Actor in a Musical in the Drama Desk Award and Outer Critics Circle Award for the musical Nine
2006- Imagen Motion Picture Award for Best Actor in the film Take the Lead
2011- Fangoria Chainsaw Award for Best Actor in the film The Skin I Live in
2015- Nominated - Imagen Motion Picture Award for Best Actor for the movie The 33
2019- Won Best Actor in Cannes Film Festival Award, European Film Award, Los Angeles Film Critics Association Award, National Society of Film Critics Award, New York Film Critics Circle Award, and Goya Award for the movie Pain and Glory
As a businessman, he has made several investments, such as owning half of a red and rose winery called Anta Banderas in Spain. He also has significant investments in Antonio Banderas perfume, including associations with Puig and his Blue Seduction line. He has invested in Andalusian products that he promotes in Spain and the US.
Antonio Banderas wife
Is Antonio Banderas in a relationship? Antonio has been married twice and divorced. His first wife was Ana Leza, whom he divorced in 1996 after marriage in either 1986 or 1988. He then met and started dating actress Melanie Griffith in 1995 at the set of Two Much.
Are Antonio Banderas and Melanie Griffith still married? Antonio and Melanie Griffith got married on 14th May 1996 in the UK but divorced officially in December 2015. With Melanie, the actor had one child called Stella Del Carmen Banderas. She was born in 1996 at Marbella's Costa del Sol Hospital.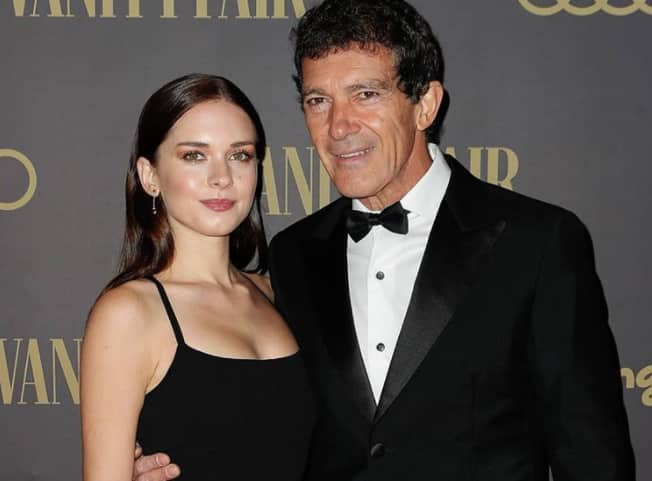 Antonio Banderas net worth
What is Antonio Banderas net worth? The celebrity has made millions for himself from the numerous roles in the entertainment industry as well as business ventures. His current net worth is estimated at $45 million.
Antonio earned $4 million for 1996's Evita and $12 million for 2001's The Body. Together with his ex-wife, they owned numerous multi-million properties that they put on sale after the divorce. However, with his current net worth, the actor can afford to live a luxurious lifestyle.
Antonio Banderas latest news
Earlier this month, while celebrating his 60th birthday, Antonio announced that he had tested positive for COVID 19. He announced the Antonio Banderas COVID 19 news on his Instagram account. Antonio added that he felt great and in isolation. Further, the actor said that he is using isolation to work on himself and make his 60th year meaningful.
Antonio Banderas has been on our screens for decades, and never does he disappoint. While it is not always a good thing to see young dreams shattered, it is safe to say that his footballing aspirations ending worked out for the best. We wish him a speedy recovery from the COVID 19 virus.
READ ALSO: Yonda Thomas bio: Age, daughter, parents, education, seriously single, pics, profile
Briefly.co.za profiled Yonda Thomas. Famous for acting roles in many films such as Ambitions, Doubt, Class Act, Seriously Single, and End Game, among many others, the 34-year old handsome actor is a native of Umtata, SA. Currently, he resides in Eersterust, Pretoria.
Yonda has a Bachelor of Public Administration degree. He desired to join politics and become a diplomat, but that never happened since his acting career started. His wife, Taz Emerans, is a fitness trainer.
READ ALSO: