Brave and Beautiful teasers: September 2020
The Brave and Beautiful is a riveting show that follows the tumultuous lives of the Shergill family. The September episodes come with divorce, missing people, a reunion, and much more. Read these Brave and Beautiful teasers for September 2020 and get a glimpse of what is to come.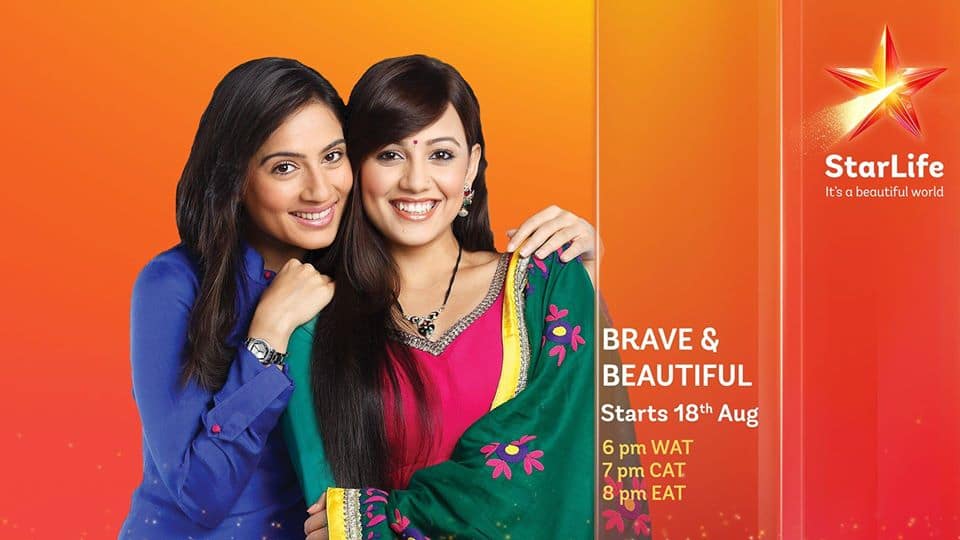 In the first few Brave and Beautiful episodes for September, the drama and chaos make for great T.V. Get a sneak peek at all the craziness that this show is filled with. The Brave and Beautiful cast go through so much in these upcoming episodes.
Brave and Beautiful teasers for September 2020
Dhruv goes missing, as his parents have separation issues. Anand faces several difficulties with Zorawar and the rest of the family. Catch snippets of this and more below.
Episode 12 - Wednesday, 2nd September 2020
Bobby does not reply to Zorawar, he then confides in Amrit. Anand has a session with a divorce attorney; this news disturbs Shraddha. Zorawar then asks her if she wants to split up.
Anjana, Bobby's aunt, is introduced to Zorawar, Amrit, and Kritika. Anjana says that she expected the split between Bobby and Shraddha. Zorawar then informs her that the police will find Shraddha's husband. Amrit asks for Bobby's address from his aunt, and she asks Zorawar to cheer up.
Episode 13 - Thursday, 3rd September 2020
There is confusion when Jaya says Anand that Kritika went with his parents after Kritika lies and says he went shopping for Shraddha and Druv. Amrit and Zorawar go to the picnic, his car later breaks down, but they fix it and are able to make it to the picnic.
Anand questions Ishaan about what his folks are up to. Dhruv challenges Zorawar to a badminton match, while the family is excited that Shraddha is cheerful. Anand puts Kritika on the spot because of his lie.
Episode 14 - Friday, 4th September 2020
Bobby apologises to Shraddha on a call, and he tells her that he is in a big mess and wants to get back with her. The call is cut off before she can ask him to join her in Delhi.
Anand is suspicious about his brother-in-law's motives; he also hears Kritika saying that she met Anjana and realises that she lied. Zorawar vows to forget about Bobby's misdeeds if he can keep Shraddha happy but Anand vows to keep the two separate.
READ ALSO: Young Love teasers: August 2020
Episode 15 - Monday, 7th September 2020
Amrit denies hurting Shraddha. Bobby calls Shraddha informing her that they are going back to Mumbai, she tells Kritika about this. Kritika wants Anand to be happy for her. Zorawar gets a call from Kamini about what Bobby has said.
Amrit is excited about getting an opportunity to care for her son-in-law. Annand still distrusts Bobby, and he confides in Zorawar about this.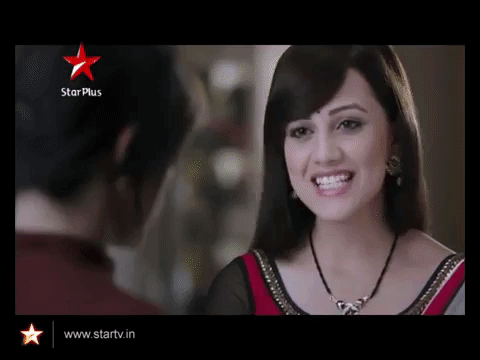 Episode 16 - Tuesday, 8th September 2020
Shraddha is happy that her family is warm towards her husband, but Anand is still doubtful about him. Amrit is sure that Bobby will fix his relationship with her, then Druv goes missing.
Ishaan is remorseful because of Dhruv, who later comes home saying that he went to welcome his dad. He tells Shraddha he and Bobby came home together.
Episode 17 - Wednesday, 9th September 2020
Anand scolds Dhruv for leaving while Zorawar slaps Bobby because he left Shraddha. Bobby asks to be forgiven and confesses that he has repented for his sins. Anand remains doubtful.
Zorawar lets his son-in-law off the hook and welcomes him back. Bobby would like to make amends with Shraddha, who rejects his offer; he is left begging for a second chance.
Episode 18 - Thursday, 10th September 2020
Shraddha slaps Ishaan for striking Bobby while boxing. He realises that Shraddha's love for Bobby is real, and he should not have spoken badly of him. Bobby convinces Shraddha that he is back for her and Dhruv, while Anand insists that Shraddha is making a wrong decision.
Bobby assists Kritika with housework. Zorawar talks to Bobby in his room, saying that he will not forgive him for hurting Shraddha.
Episode 19 - Friday, 11th September 2020
Bobby blames Zorawar for not checking on his daughter; this makes Zorawar ask for forgiveness from her. Bobby gives everyone a gift even Anand. Amrit insists that Anand take it.
Ishaan says that Bobby should sing, but he receives a call, and Zorawar goes to see how he is. He later sings for Shraddha, and the entire family cheers him on. Kritika tells Anand that they should eat because neither of them has eaten. Anand says a good wife always trusts her spouse.
Episode 20 - Monday, 14th September 2020
Zorawar praises Bobby in Amrit's presence. Jaya informs Kamini about what Bobby has been up to. Dhruv wants a story from Bobby, who tells him about how Jetli kicked them out.
Bobby goes out with Zorawar for a jog and says that he now knows what is important. He wants to live with Shraddha and Dhruv and vows to make them happy. Anand and Kritika fix things then he learns that Zorawar and his brother-in-law went for a jog.
READ ALSO: The Queen Teasers: September 2020
Episode 21 - Tuesday, 15th September 2020
Amrit and Zorawar are excited that Bobby is concerned with Shraddha and Druv. Anand is still upset with Bobby for what he did, but he wants to make Anand understand his side of things. He also apologises to the Shergills.
Anand is opposed to Bobby and Shraddha's reunion, Zorawar reprimands him for his distrust. Bobby vows again to care for her.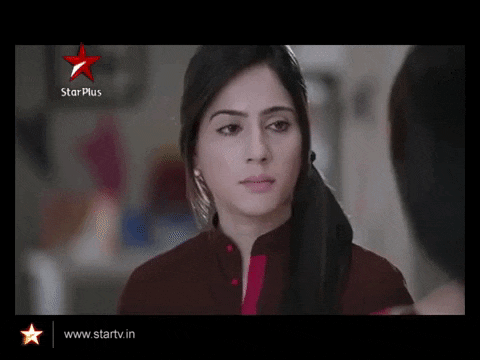 Episode 22 - Wednesday, 16th September 2020
Kritika cheers up Anand, who overhears Jaya telling Kritika that Shraddha and Dhruv are going back to Mumbai. Anand sends his friend, Sanket, to get information about Bobby. Kritika hears Bobby begging for money on the phone.
Dhruv requests Zorawar to visit them when they leave for Mumbai, Zorawar wants to give Shraddha money. Amrit insists that Shraddha should remain, she accuses Amrit of poisoning Anand's thoughts.
Episode 23 - Thursday, 17th September 2020
Shraddha insists Amrit has hexed her; this breaks Amrits heart. Bobby thinks that Shraddha should stay back because he is broke, Kritika hears their conversation. Zorawar thinks he is the one to blame for not fixing issues between Shraddha and Amrit.
Dhruv tells Anand they are not going to Mumbai, Anand refuses to give Bobby money. Kritika tells him Shraddha shouted at Amrit.
Episode 25 - Monday, 21st September 2020
Kritika lies to Kamini and says that Anand needs money, she then meets Bobby at a cafe and gives him the money. She tells him not to tell anyone about this.
Bobby tells Shraddha that his friend gave him back the cash he has borrowed. Amrit breaks her fixed bank deposit intending to assist Bobby with it. Zorawar offers Bobby and Shraddha the cash.
Kritika
She is a saving grace in these episodes for many people. Despite having several problems with Anand, they overcome the hurdles in their relationship and fix their issues. She may tell lies occasionally, but it is usually for the good of those around her.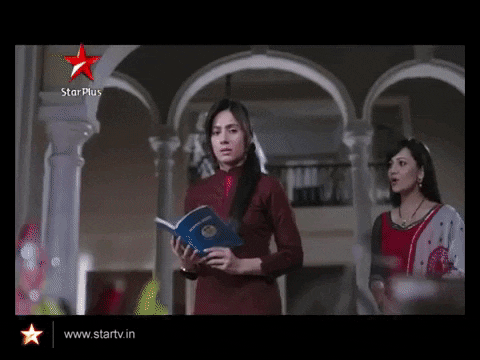 Anand
He remains very skeptical about the motives of Shraddha's husband the entire time. He never forgives him for going against their traditions, and even decides not to help when they need money to leave for Mumbai. Anand comes across as harsh, but it is for a good reason.
You can catch the Brave and Beautiful full episodes on Star Life from Mondays to Fridays at 19h00.
READ ALSO: Wild Skin Teasers: September 2020
Briefly.co.za recently released details of the Wild Skin teasers for September 2020. Get to see what will happen in the final episodes of the show.
The teasers give you a glimpse of what happens with Camila, who decides to face Max. There is also attempted murder. Who tries to kill Ezequiel, and why? Catch these and more while reading the Wild Skin teasers.
READ ALSO:
The Bold and the Beautiful teasers on Eva - September 2020
Lithapo Teasers: September 2020
Geet teasers: September 2020
Source: Briefly News