DA president aspirant Mbali Ntuli is running against interim leader John Steenhuisen for the opposition party's top spot. Here's why Ntuli is a formidable opponent despite being the new kid on the block.
PAY ATTENTION: Click "See First" under the "Following" tab to see Briefly.co.za News on your News Feed!
By Farai Diza: Freelance Journalist
South Africa's political landscape has never been short of excitement and all eyes are on the Democratic Alliance after Mbali Ntuli recently challenged interim leader John Steenhuisen to a series of debates. Both Ntuli and Steenhuisen are front runners in the party's leadership contest.
Nicknamed 'Kill them with kindness' Ntuli is the newest kid on the DA block and her smart politics have earned her more admirers than loathes. It's either one loves or loathes her.
She trended on micro-blogging site Twitter with a cunningly wrought graphic calling Steenhuisen to a debate in which analysts termed as a masterful piece of visual propaganda.
Analysts also believe that the DA has finally unearthed a politician from the new age crew who has a digital nous to connect with a digitally savvy voter base.
The DA has constantly been criticized for failing to ooze that oomph in a high-tech epoch governed by the rigours of social media.
They have been lambasted for not having the pedigree other politicians such as Nathi Mthethwa, Fikile Mbalula and even Julius Malema have. Further ridiculed by the clumsy social media posts of Helen Zille and her so-called 'fleshbot'.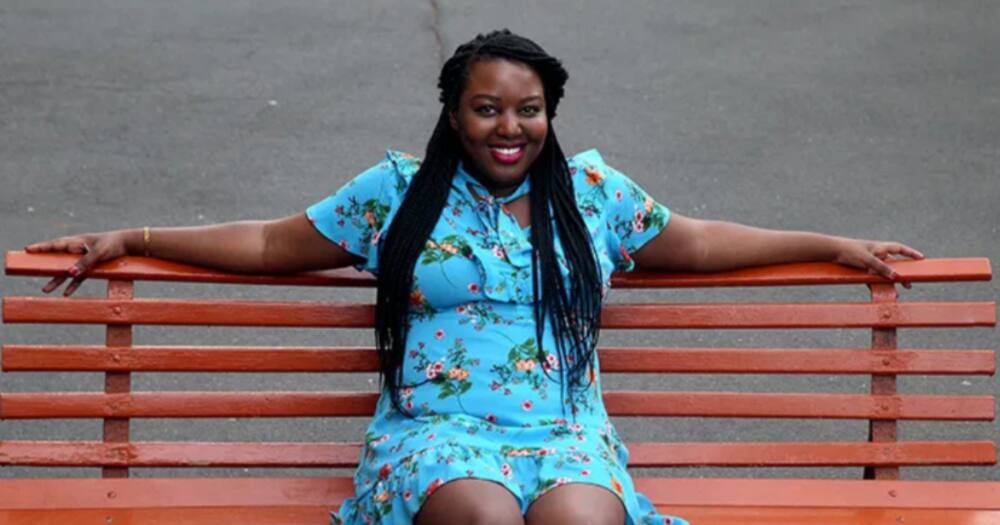 READ ALSO: Ramaphosa's a paralysed spectator to ANC corruption: DA snubs letter
Even though Ntuli's political maturity is a bone for contention, her ambitions have seen her being likened to New Zealand Prime Minister Jacinda Ardern because of her appeal for kindness.
The 40-year-old Ardern, who attended a state school, is popularly known for quashing her critics through acts of kindness rather than a war of words. She recently responded to American president Donald Trump's vents about how she had misled the world about New Zealand's Covid-19 containment with wise words.
But what has led to Ntuli being likened to Ardern? Well, Ardern's political career began when she was a researcher in the office of the PM, rising against all odds to become the world's youngest female head of state aged just 37.
Ntuli seems to be following those footsteps. The 32-year-old, who survived poisoning and three assassination attempts by her extended family over the ownership of a thriving taxi business, has seen her political career shaping up.
She is a graduate of the famed DA Young Leaders programme and has previously served as the party's KZN provincial youth chairperson and currently serves as the DA KZN spokesperson on Cooperative Governance and Traditional Affairs.
In May 2011, she was named as one of South Africa's 200 Young People to Watch by the Mail and Guardian. Like a phoenix rising from the ashes, she is living proof to that billing.
She hid beneath the bushes waiting to introduce herself to the world at the right moment. All this when Steenhuisen and other aspiring candidates have been busy drumming up support. She exploited their weaknesses and that's how she is scaling to the top.
She quoted the woman she could become, Ardern, when she said: "One of the criticisms I have faced over the years is that I'm not aggressive enough, or maybe somehow, because I'm emphatic, I'm weak.
"I totally rebel against that, I refuse to believe that you can not be both compassionate and strong."
Just like Ardern, Ntuli is a progressive democrat. She is a rare politician who values honest kindness for kindness sake.
The Twitter bios on both Ntuli and Steenhuisen mirror the contrast there is between the pair. Steenhuisen's is "cheeky" and linguists can point out the clumsy misuse of apostrophes and unnecessary exclamation marks.
It reads: "@Our_DA. Federal Leader, Leader of the Official Opposition: Parliament of RSA. Constitution loving liberal, passionate about RSA and it's future!"
Ntuli's bio, meanwhile, enthuses that youthful exuberance. "Politician. Mandela - Washington Fellow. Brought up by TV. Former Ninja. Lover of comics, video games and cute stuff. Robot from the year 2050. Humanist."
She definitely is nowhere near to being a robot but her bio talks to undecided voters - who make up the largest composite. They are the deal-breakers, the Champion makers.
It is not clear when the much anticipated 'DA Jungle Debate' will be set in motion. But Ntuli has already made her political intentions clear. She is one strong woman headed for political greatness.
Enjoyed reading our story? Download BRIEFLY's news app on Google Play now and stay up-to-date with major South African news!