Professor Karim says there are no expectations of a major spike in infections under Level 2, while the Department of Health wants corpses tested for the virus. Briefly.co.za explores the latest updates on the Covid-19 pandemic.
PAY ATTENTION: Click "See First" under the "Following" tab to see Briefly.co.za News on your News Feed!
There is some good news for SA after Professor Karim revealed that there are no concerns over any major infection spikes under Level 2 of the national lockdown.
Meanwhile, the Department of Health wants the bodies of deceased citizens tested for the virus in a bid to get a more accurate idea of the death toll.
Explore the latest Covid-19 updates with Briefly.co.za below: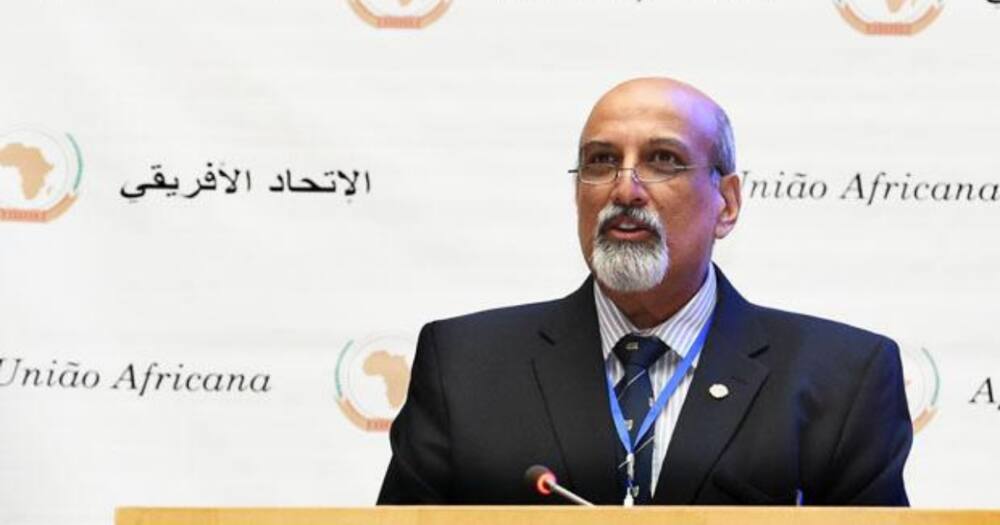 READ ALSO: Fact check: Voice note claims Ramaphosa will announce liquor ban
1. Karim- No major spike expected under Level 2
Professor Salim Abdool Karim, who chairs the Ministerial Advisory Committee on Covid-19, has some good news for Mzansi.
Karim says that SA is progressing well in the fight against the virus and revealed that there are no expectations of a major spike during Level 2:
"When we look at the overall trend, we can see quite clearly that the downward trend is in all provinces and is pretty consistent."
The expert says that the nation needs to get to a point where fewer than a thousand cases are reported in a day, reports eNCA:
"We'd like to see us get to a point where we are below a thousand cases per day. We're still at the high end... but that downward trend, if it holds, will enable us to get to the kind of level we need to get to."
While Karim remains optimistic, he warned that the situation remains uncertain after the shift to Level 2:
"Right now I'm not yet saying that we're in the clear because we need to have about 10 days after we have eased our restrictions. When we look at the data in the next few days, we'll get a sense of whether the easing of the restrictions have led to an uptick in the number of cases."
2. Dept of Health wants corpses tested for Covid-19
A report claims that the Department of Health wants the bodies of citizens who died from natural causes to be tested for Covid-19 before burial in a bid to get a more accurate idea of the death toll in SA.
Health director-general Sandile Buthelezi issued a directive requesting that citizens who died at home must be tested before the death is certified, reports News24.
Testing must be done before the human remains are released to the funeral undertaker according to the orders, and it was advised that the sampling process should not interfere with the time the remains are kept.
Health spokesperson says that the directive has yet to come into effect after industry stakeholders raised concerns including the availability of doctors to do the tests:
"The sole purpose of these post-mortem tests is to give public health authorities a fair idea of the number of deaths which are due to Covid-19."
Maja says the tests would not be prioritised over those for living patients and revealed that the government will be paying for the initiative.
3. Mkhize on latest statistics
Health Minister Dr Zweli Mkhize has confirmed that Covid-19 cases in SA have reached 613 017 with 1 567 new cases recorded.
In a statement issued by the Health Ministry, Mkhize noted the increase in the number of fatalities:
"Regrettably, we report 149 more Covid-19-related deaths: 35 from KwaZulu-Natal, 54 from Gauteng, 16 from Mpumalanga, 10 from Northern Cape, 16 from Eastern Cape and 18 from Western Cape. This brings the total number of Covid-19-related deaths to 13 308."
The number of citizens making a full recovery remains high at 520 381, translating to a recovery rate of 84%.
Earlier, Briefly.co.za reported that a voice note had caused chaos in Mzansi on Tuesday after it was claimed that President Cyril Ramaphosa would be addressing the nation.
The viral message had alleged the address was in order to return the controversial liquor ban which prompted widespread panic buying as citizens braced for the announcement.
However, this message was declared a fake by numerous government officials and this was confirmed when Ramaphosa's family meeting never took place.
Enjoyed reading our story? Download BRIEFLY's news app on Google Play now and stay up-to-date with major South African news!