- A voice note that went viral prompted chaos in SA on Tuesday after it claimed that the alcohol ban would be reinstated
- Citizens flooded bottles stores across the country in a bid to stock up before President Ramaphosa addressed the nation
- Now, COGTA has announced that it will be tracking down the person responsible after an investigation was launched
PAY ATTENTION: Click "See First" under the "Following" tab to see Briefly.co.za News on your News Feed!
Tuesday saw panic on Mzansi streets as citizens attempted to stock up before the return of the liquor ban was announced by President Cyril Ramaphosa.
A voice note that spread like wildfire was behind the confusion and now the person responsible is being tracked down by the government.
The Department of Cooperative and Traditional Affairs has announced that an investigation was launched into the matter to determine the source of the voice note.
Spokesperson Lungi Mtshali commented that the matter has been escalated to involve the police:
"The fake news is not only compromising people's lives but it is also setting us back in the fight against Covid-19. Spreading fake news can actually put people's lives in danger."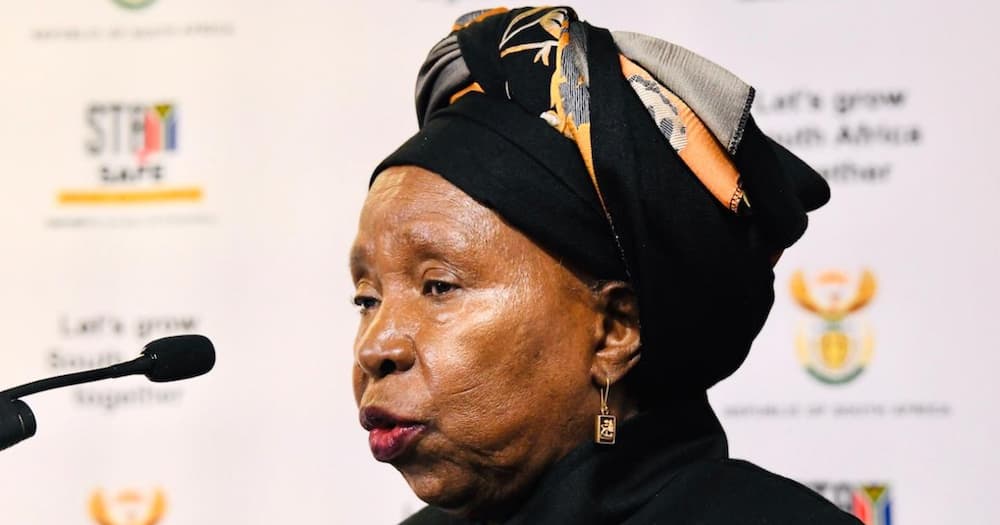 READ ALSO: Fact check: Voice note claims Ramaphosa will announce liquor ban
Creating and even spreading fake news during the Covid-19 pandemic is a punishable offence under the Disaster Management Act, something that this incident has prompted the government to remind citizens of.
Citizens were warned to verify information with credible sources before rushing to distribute it.
Government has once again reminded South Africans that spreading fake news during COVID-19 is an offence under the Disaster Management Act.
Earlier, Briefly.co.za reported that the voice note had been slammed as fake by numerous government officials.
The creator of the clip claimed that just a week after the liquor ban had been lifted, the government intended to reimpose it once again.
The person alleged that this decision was taken after a gruesome weekend under Level 2 restrictions saw a spike in crime and serious accidents.
While the ban has not returned both Transport Minister Fikile Mbalula and Police Minister Bheki Cele have called for stricter liquor laws.
Enjoyed reading our story? Download BRIEFLY's news app on Google Play now and stay up-to-date with major South African news!