Robert Mugabe is by far the longest-serving president of Zimbabwe. His reign was faced by opposition from political leaders and activists. Itai Dzamara is one of the activists who openly came out to petition his coming out from power. The tumultuous journey ended up in his disappearance. What happened to him after that is a mystery that most people would like to have answers for.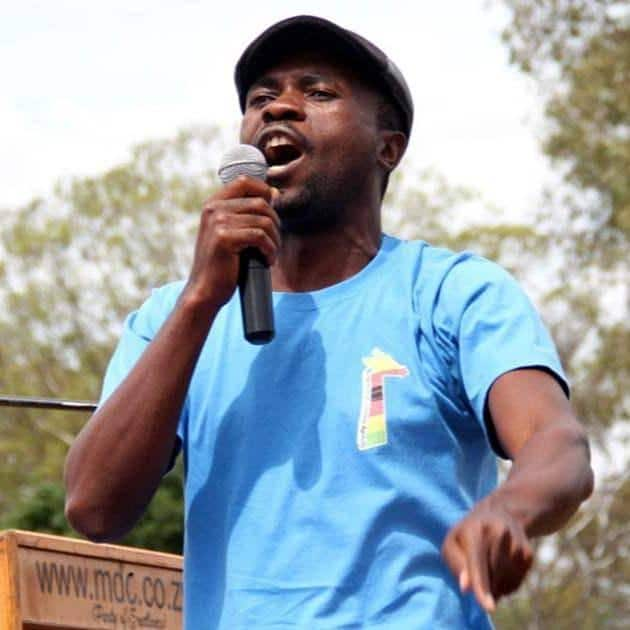 Itai Dzamara is one of the activists who showcased their bravery in opposing the Mugabe-led government. The journey to expressing how a section of the country's population felt was not swift as he suffered severely under the country's law enforcers. Unknown people abducting him was the height of his persecution. How about reading on for more details?
Itai Dzamara profile
Name: Itai Dzamara
Date of birth: 7th August 1979
Nationality: Zimbabwean
Occupation: Political activist and journalist
Spouse: Sheffra Dzamara
Children: Nenyasha Dzamara and Nokutenda Dzamara
Itai Dzamara biography
Itai is a renowned Zimbabwean political activist and journalist. He is famous for the Occupy Africa Unity Square campaign, which was a movement that he led to express the dissatisfaction that a section of the netizens had in the Mugabe-led government. He was allegedly abducted in 2015 by unknown men. Since then, no one has heard from him nor his whereabouts. Where could he be, and who masterminded the kidnapping?
Itai Dzamara age
He was born on 7th August 1979 in Mutoko, Zimbabwe. Therefore, he would turn forty-one in 2020. The last time his family saw him, he was thirty-five.
Itai Dzamara wife
The name of his wife is Sheffra Dzamara, and they are parents to two children, Nokutenda Dzamara and Nenyasha Dzamara. Sheffra has not seen her husband for more than five years now.
Patson Dzamara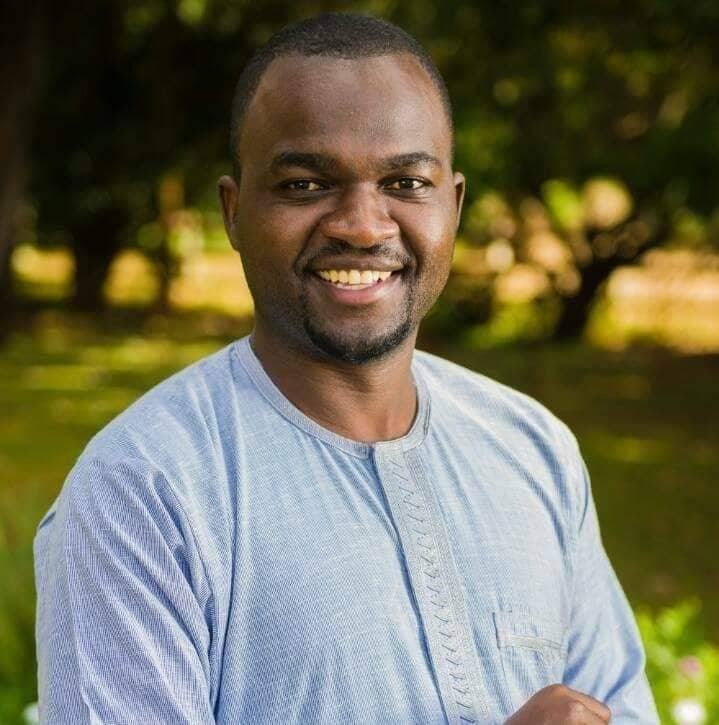 Patson, Itai Dzamara brother, was the fourth child in a family of five children. He spent the better part of his childhood life in Mutoko and Highfield.
READ ALSO: Emmerson Mnangagwa age, children, wife, education, ZANU-PF, net worth
Patson Dzamara education
He boasts of an MBA in administration from the Zimbabwe Open University and a doctorate in strategic management, which he obtained from Christ University in India.
Patson Dzamara news
Patson was a motivational speaker and political activist who grew into fame when his brother was allegedly abducted by unknown people in 2015. His quest for answers regarding his brother's disappearance captured the attention of most of the senior people in the country.
Patson Dzamara death
Patson passed on on 26th August 2020 after he was tragically diagnosed with cancer of the colon. He lost the battle before he could have his surgery, which had already been scheduled. His close friend and politician revealed the news of his death on Twitter saying:
I'm so devastated… Just received bad news from the Dzamaras. The young Dr Patson Dzamara gone too soon. This has been a terrible 2020!
Patson was influential on the platform, and Patson Dzamara Twitter account boasted of an impressive 121,000 followers. He often expressed his desire for a better country that everyone would appreciate. His last tweet was on Saturday, and he expressed his gratitude to the people who had reached out to him during the trying moment. He was hopeful that he would get better.
READ ALSO: Tumi Molekane bio: age, wife, parents, poems, songs, albums, profile, net worth
Itai Dzamara disappearance
In 2014, Itai led the occupation of the Africa Unity Square campaign. The square is situated at the heart of Harare next to the Parliament Building. According to him, this campaign signified dissatisfaction in the country's government. Since the square was a few blocks away from the president's offices, the campaign was regarded as a threat.
Itai later wrote a letter to the president and hand-delivered it to his office. The letter was a petition asking him to step down from office and pave the way for an engagement process involving the country's stakeholders. He wished for a new administration to take over and prepare for new elections. During this process, he was advised not to go on with his plan.
Itai Dzamara found at Harare Central Police
After going back to the president's office, Itai and two of his colleagues were taken to a holding area where they were kept under the watch of armed police officers. The intelligence officers from the president's office regarded them as high profile suspects; hence, they provided them with high-level security. Later, they were transported to the underground holding bays at the Harare Central Police Station, where they were grilled about the campaign. They were released after being warned about the motive of their plan.
The final phase of the Occupy Africa Unity Square campaign was brought to an unexpected halt when Itai and his colleagues were severely beaten up by the Zimbabwe Republic Police support unity force. Through Itai Dzamara Facebook page, he encouraged people to continue with peaceful demonstrations against the Mugabe government.
READ ALSO: This historic day: State assassin Eugene de Kock jailed for 212 years
Itai Dzamara abduction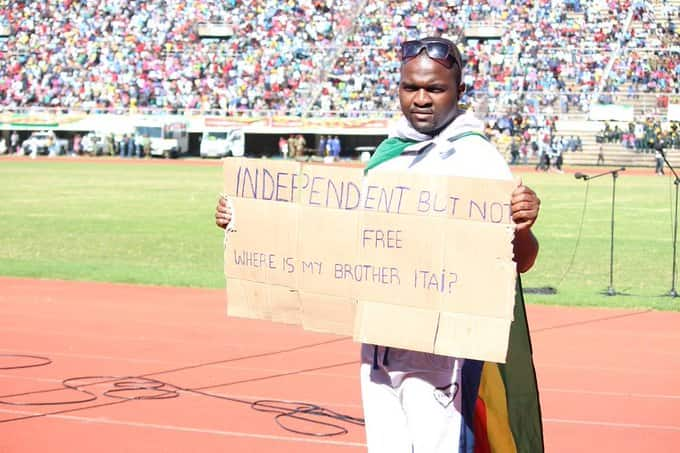 On 9th March 2015, Itai was kidnapped by five unknown men while at a barbershop in the Glenview suburb in Harare. According to the account given by his wife with regards to the events of that day, she started:
I knew something was wrong when I noticed two cars going up and down our road. Every time they went past our gate, they slowed down and peered into the yard. They went back and forth five times. This was on Thursday before Itai disappeared.
Possible suspects behind the abduction
According to Shreffra, Itai's wife, the state security could be responsible for the abduction. During an interview, she made the following allegations:
The authorities felt that Itai was a threat. They became afraid that people were starting to support his thinking and that this would cause trouble for them. So, they decided to remove him from the picture. Those who took him know that everything is not well in Zimbabwe and that eventually people would have stood with Itai and supported his cause
Where is Itai Dzamara now?
It is more than five years since Itai went missing, and his family members are still stuck in a harrowing limbo. The details of Itai Dzamara whereabouts remain to be a mystery as they are not aware of whether he is dead or alive.
READ ALSO: Today in history: Cyril Ramaphosa and James Motlatsi are arrested
Itai Dzamara found alive
In March 2020, Amnesty International voiced Sheffra's appeal to call for the Zimbabwean authority to conduct a thorough and independent investigation on the matter. Amnesty International also called for an end to the intimidation and harassment of activists. The organisation also voiced the need for the government to bring the suspected perpetrators to justice.
Even though it has been five years of no communication from her husband, Sheffra holds on to the hope that he is alive. She also wishes that one day he will come home to his children.
Itai Dzamara pictures
If you had no idea who the brave journalist and activist was, his pictures might help you paint an image to the name. You will be shocked by how harmless he looked. His pictures are also a reflection of how committed he was.
Missing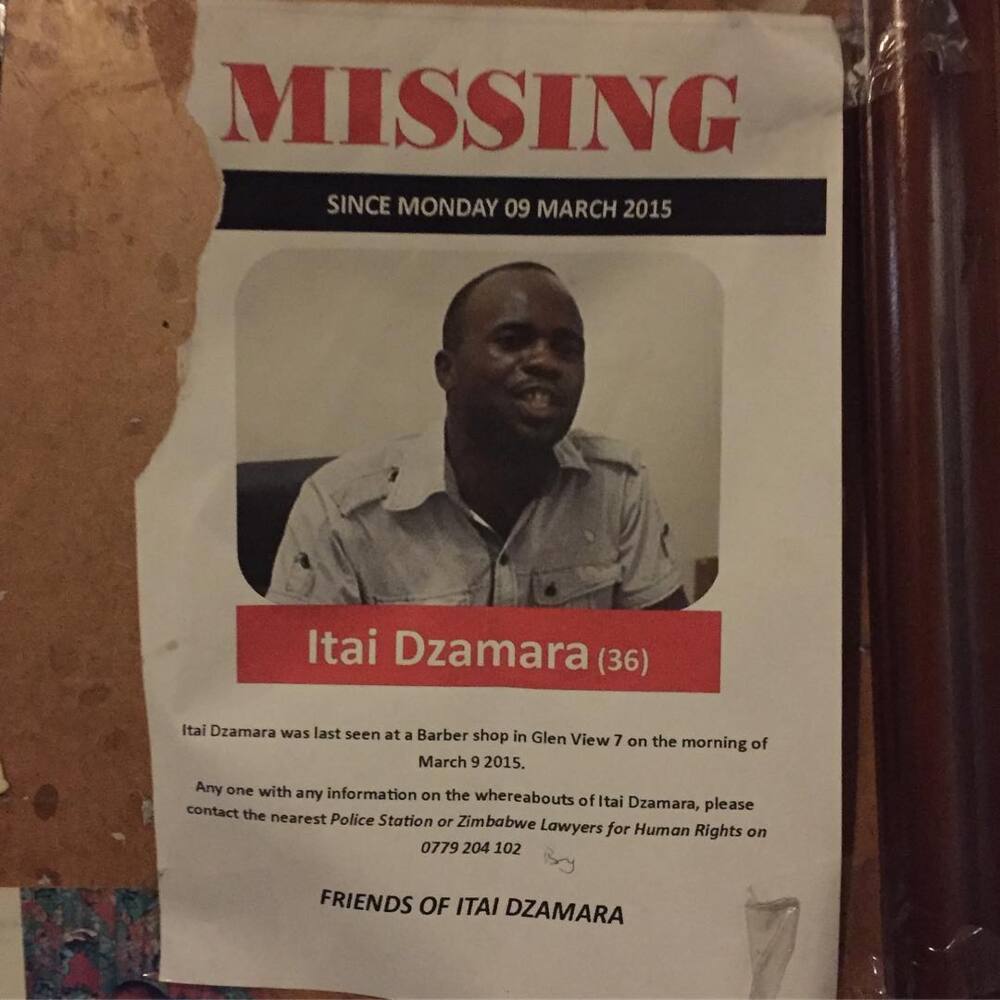 Despite the moments of despair, family and friends hold on to the hope that Itai Dzamara is alive.
He bravely fought for a better future for the country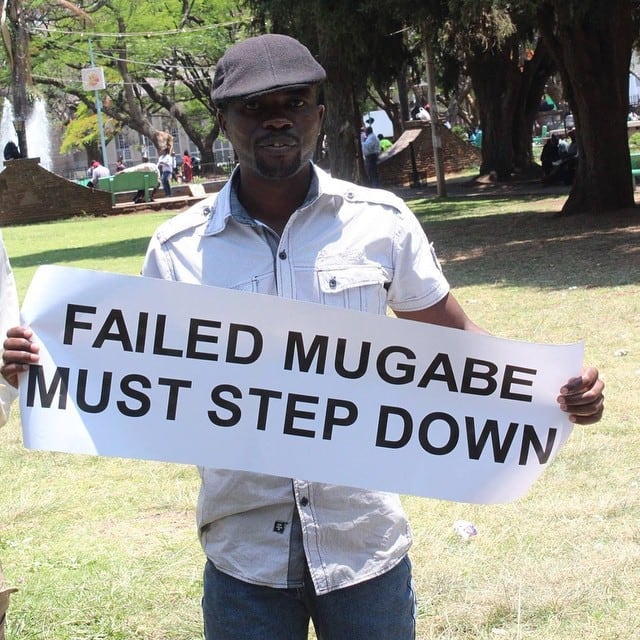 Itai chose a peaceful way of communicating his message as he had the interests of the country at heart. He also showed his brevity through his course. The experience that he had with the authorities did not stop him from pushing for a better administration.
READ ALSO: Robert Sobukwe: 1 of the most feared activists during apartheid
He was willing to be persecuted for the sake of his interests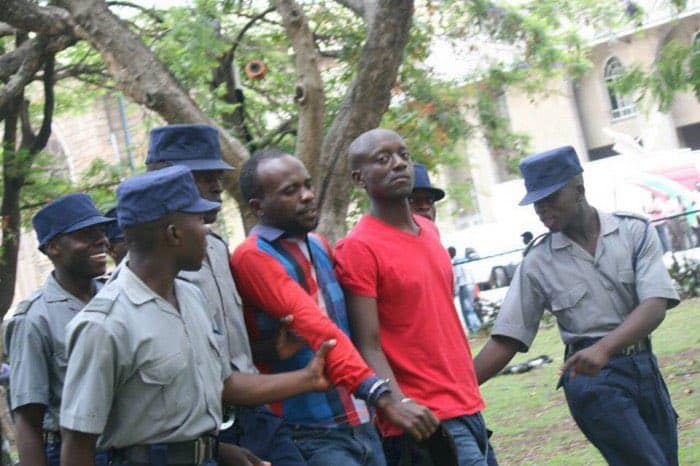 He was persecuted as he sought a better future for the country. The ultimate prize that he had to pay was being abducted and separated from his family. To date, his family is hopeful that they will be reunited with him.
Up to date, most people stop to ask themselves, is Itai Dzamara alive? The puzzle regarding his disappearance remains to be a mystery whose answers are in the results of the investigations that ought to be carried out.
READ ALSO: ANC whistleblower Vytjie Mentor joins Herman Mashaba's political party
Briefly.co.za recently published interesting details about Vytjie Mentor leaving the party. To everyone's surprise, he left the ANC to join Herman Mashaba's party.
Vytjie Mentor had built a legacy where most people recognised him as the whistle-blower on matters state capture. He was among the few MPs who stood up to reveal what was happening in the country bravely.
READ ALSO:
On this bloody day in history but in different years, 2 activists were killed
Sam Holdings owner: wife, business and net worth
President Ramaphosa sends special envoy to Zimbabwe amid unrest