- Controversial ANC Bay councillor Andile Lungisa wants President Cyril Ramaphosa to face ANC integrity commission over CR17 donations
- Political analysts believe that concealed CR17 donations are an ammunition for a faction that Lungisa is part of
- Analysts also believe that the letter stemmed from the party faction that is led by ANC Secretary-General Ace Magashule
PAY ATTENTION: Click "See First" under the "Following" tab to see Briefly.co.za News on your News Feed!
By Johnnie Isaac - Freelance Journalist
Controversial ANC Nelson Mandela Bay councillor Andile Lungisa wants the party President Cyril Ramaphosa to face ANC integrity commission over financial donations he received from various donors during his leadership campaign for the ANC 2017 conference in Nasrec.
Although Lungisa wrote a letter for the ANC top six leadership, he made scathing attacks on Ramaphosa and questioned his legitimacy as a true-leader of the party due to what he termed as usage of money to buy ANC delegates on who to vote for during the Nasrec Conference.
"In political terms delegates were bought in that Nasrec Conference. This has never happened in the history of the ANC of having bourgeoisie raising money for individuals to contest positions in the movement," said Lungisa in the letter.
He criticises Ramaphosa for allowing individuals to set up bank accounts for the CR17 election campaign and said the act is foreign from the ANC culture. Lungisa said Ramaphosa is now indebted to those individuals who raised and donated funds towards his leadership campaign.
Lungisa wrote:
"It is foreign culture in the movement where money is raised by business people in support of candidate to emerge using their financial influence which was proven to influence the conference outcome. It must be noted that the money was not raised for an ordinary ANC [member] but a sitting deputy president of the ANC."
He said the leaked CR17 emails have shown that Ramaphosa is leading a regime that has been bought and owned by a 'Trojan horse of white neo settlers' who is hostile to ANC and African people it represents.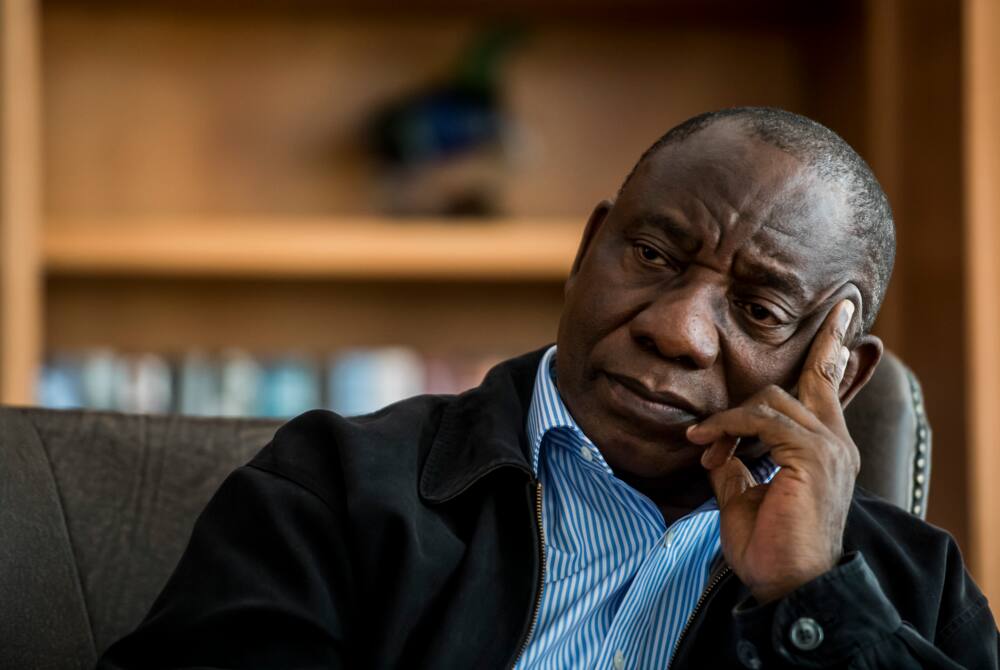 READ ALSO: Analysis: Smart politics of young DA president aspirant Mbali Ntuli
Although Lungisa has not called for Ramaphosa to step aside while this matter is being ventilated, he cites an example of himself that he voluntarily stepped aside as Eastern Cape member of ANC provincial executive when he was faced with criminal matter.
This was after he was arrested in 2013 with allegations of swindling R2.5-million from the Department of Arts and Culture after he promised to bring R. Kelley to Perform in Nelson Mandela Sports Day.
Veteran Nelson Mandela Bay politician and businessman Mkhuseli Jack Lungisa's letter has Jacob Zuma fingerprints all over it.
"You must remember that three weeks ago, [ANC secretary-general] Ace Mogashule instructed Lungisa to step aside from Nelson Mandela Bay Metro mayoral committee, it was clear then that Ace wanted Lungisa for bigger battles and this is it."
Jack said although this is a political strategy, which questions legitimacy of Ramaphosa as a leader, serious questions ought to be asked about the flow of money to buy political influence.
"Usage of money to buy political influence has always been there and now there's someone at the centre of it and it is appropriate for the party to deal with this matter," said Jack.
Political analyst Xolani Dube concurs that the letter is a clear indication that Ace Magashule faction is making its move to remove Ramaphosa.
Dube said Magashule's call that ANC members with corruption allegations hanging over their heads must step aside, was a "well calculated trick" targeting Ramaphosa.
Dube said Ramaphosa's prevention of CR17 bank statements from publication proved that the "documents are a nuclear bomb" and his opponents have taken it as an ammunition that could end Ramaphosa's presidency.
Enjoyed reading our story? Download BRIEFLY's news app on Google Play now and stay up-to-date with major South African news!