Social media can be an unforgiving place, and if you let the comments that are made on there get to you, your mental state could be shaken. Recently, Mzansi Twitter users have been waking up to a series of endless drama on the platform. Mr Handsome has been making controversial statements that have caused traction on his page. Who is he, and why has he been causing a frenzy on the site?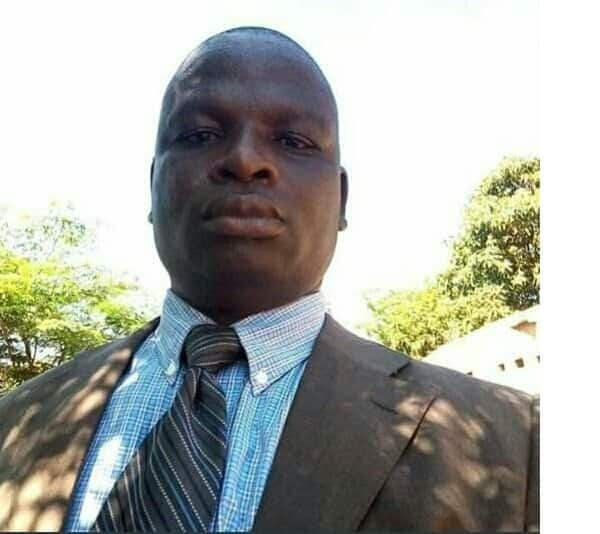 Apart from Mr Handsome declaring that he is every woman's dream, he has gone ahead to state that he cannot settle for any lady who does not match up to his standard. The most interesting thing about him is that his looks might not match up to the attention that he has attracted. It looks like his confidence is doing the most. Who is he though? How about reading on for more details about Mr Handsome.
Mr Handsome biography
For the past few weeks, Twitter has been on fire about Mr Handsome. He has captured the attention of the users on the platform because of how boldly he expresses himself. He has had encounters with celebrities like Boity Thulo and Simphiwe Ngema. Apart from the scandals, he is known to confidently profess how handsome he is and how much attention he attracts on the platform.
READ ALSO: "It's every woman's dream to date me": Mr Handsome says online
Mr Handsome Twitter
He boasts of a following of more than 140k followers on his Twitter account, and the numbers keep increasing by the day. He has probably attained the massive following due to the controversial tweets that he has been sharing. The tweets have attracted both hate and love.
Mr Handsome and Boity Thulo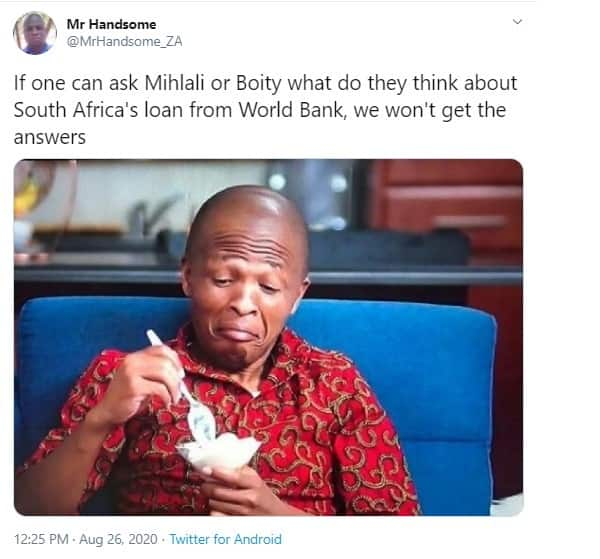 On 27th August 2020, Boity Thulo fell victim to the troll by Mr Handsome. The exchange started as a discussion that the latter began about Boity and Mihlali failing to comment on the state of the country, obtaining loans from the World Bank. Mihlali did not respond to the comments that were made about her. Boity, on the other hand, responded by calling South African men unemployed roaches. These remarks did not sit well with the men, and Mr Handsome referred to her as an intellectually empty person.
READ ALSO: Ouch: Boity Thulo delivers brutal clap-back to internet troll
Mr Handsome and Simphiwe Ngema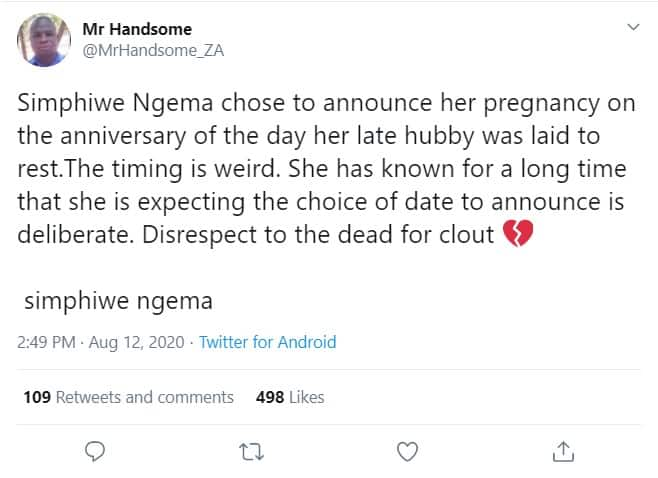 Two weeks ago, Mr Handsome was on the limelight after he bashed Simphiwe Ngema for choosing to announce her pregnancy on the day of her late husband's anniversary. He went further to state that her choice to announce her pregnancy at the time was disrespectful, especially towards her late husband. The comments attracted mixed reactions from Twitter users, as a fraction of the users defended Simphiwe for the milestone.
READ ALSO: Boity Thulo celebrates 4.2 million followers: "I'm forever grateful"
Mr Handsome pictures
For the past few weeks, he has been on the headlines for the most controversial reasons. The confidence that he possesses cannot go unnoticed. How about giving a face to the name that has been causing an uproar on social media?
He calls himself your sister's crush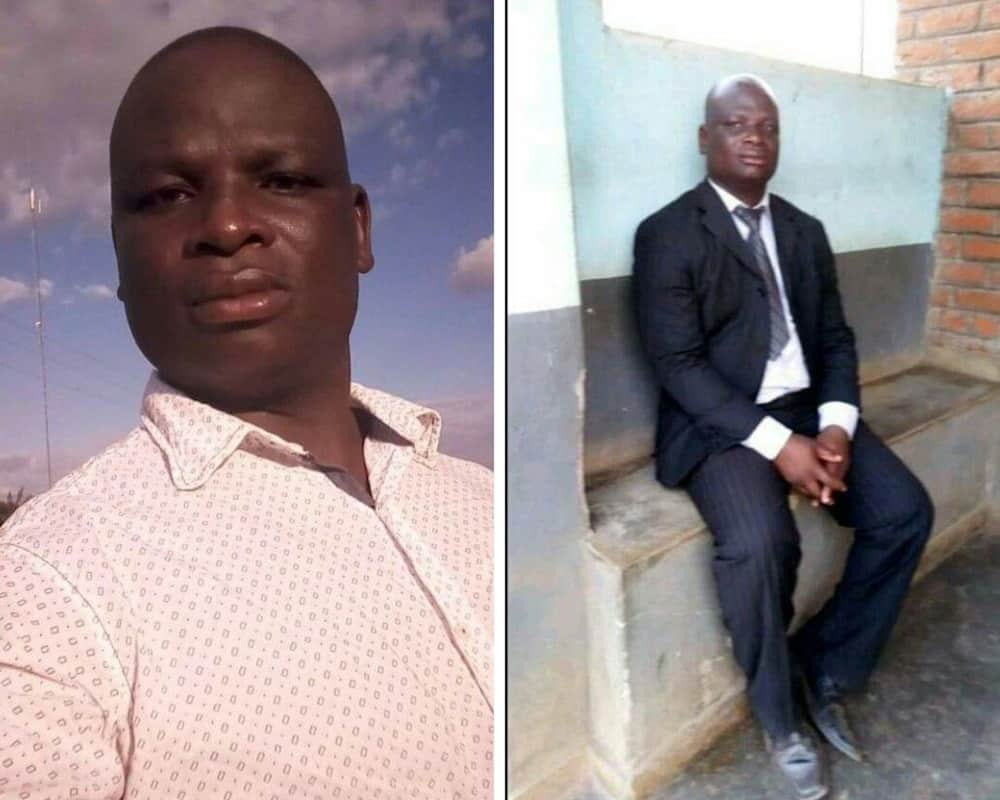 His self-esteem stands out because of how highly he regards himself. Apart from his name, he refers to himself as the man that ladies wish to have.
READ ALSO: Boity Thulo boasts about how cool her beautiful Sangoma momma is
If you are a lady, do you think you would stand a chance to have him?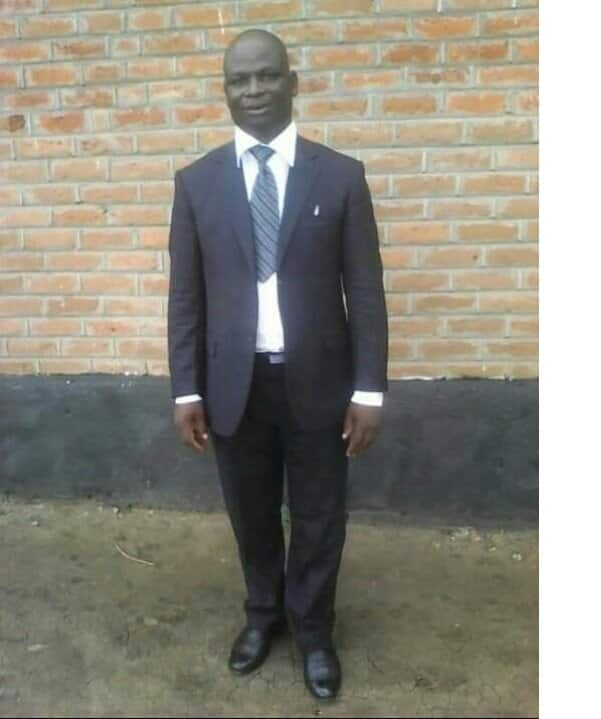 If you are a lady, what are your thoughts on him? Do you think you would stand a chance to date him? And if he chooses you, will you give him a chance?
Mr Handsome has caused a frenzy, and most people are curious to know why. Other Twitter users have been amazed by his confidence and how boldly he speaks out about the most controversial topics.
READ ALSO: Mr Handsome is roasting people online and South Africans can't deal
Briefly.co.za recently published the details of the proclaimed handsome man roasting South Africans online. The escapades have left Mzansi social media users taking sides regarding his opinions.
Social media have known him to be throwing shade to everyone online, and those who have fallen victim include Simphiwe Ngema, Boity Thuo, Somizi, to mention a few. Social media users have been thinking that he should consider adding the term 'savage' to his name. This is because he does not spare anybody.
READ ALSO:
Boity Thulo openly confronts those being discriminative in any form
Boity Thulo flaunts her natural beauty serving major skin goals
Boity Thulo's weight loss journey continues, 7 kilos shed so far