Made for Each Other teasers: October 2020
The Made for Each Other teasers for October 2020 are here and more exciting than ever! Komolika and Prerna's hate for each other continues as they try to fight for Anurag's attention. However, Anurag may have eyes for another woman. Who is this mystery lady?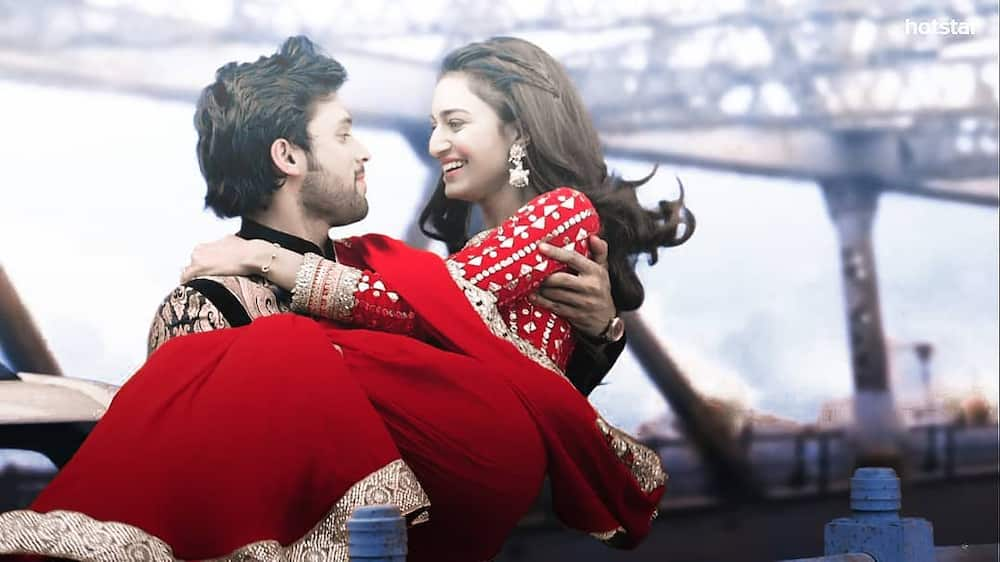 The soapie gets more dramatic when it seems that Anurag may get his memory back. Will Prerna and Komolika finally determine who the chosen woman is? The October Made for Each Other episodes are exciting.
Made for Each Other teasers for October 2020
The Made for Each Other cast will show the drama in October, and what is happening is described in these teasers. Catch some snippets of what you should expect.
Episode 338 - Thursday, 1st October 2020
Komolika provokes the powerless Prerna, who ends up making a shocking decision. Anurag graciously invites the Sharmas over for the Tilak ceremony.
Episode 339 - Friday, 2nd October 2020
Prerna threatens Komolika, being confident that Anurag will get his memory back and decide once and for all who he wants to share his life with. This makes Komolika distressed because her scheme may backfire on her.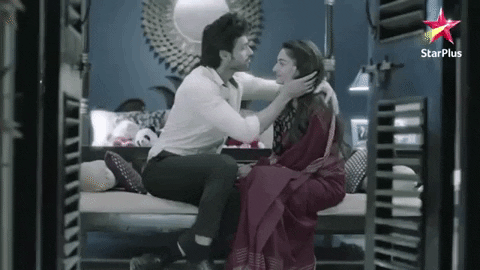 READ ALSO: Brave and Beautiful teasers: September 2020
Episode 340 - Monday, 5th October 2020
Anurag performs the Tilak ceremony.
Episode 341 - Tuesday, 6th October 2020
Prerna and Viraj dance together, while Anurag is interested in Anupam. He comes clean, saying that he likes her, asking her to dance with him.
Episode 342 - Wednesday, 7th October 2020
Anurag faints and is rushed to the doctor. Prerna is adamant and will not leave his side. She is ecstatic when the doctor comes back with good news, informing her that Anurag will regain his memory.
Episode 343 - Thursday, 8th October 2020
As Anurag slowly remembers things, he gets a flash of Prerna facing an uncomfortable situation. While Anurag recalls some memories, Komolika and Ronit plan to abduct Prerna at the New Year celebration.
Episode 344 - Friday, 9th October 2020
While Shivani runs after the disguised Ronit, Komolika tried to look into Viraj. It comes as a shock to everyone when Anurag and Prerna share an intimate dance.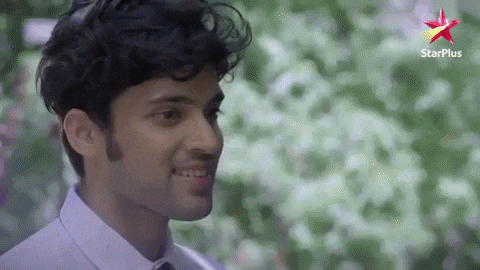 Episode 345 - Monday, 12th October 2020
Ronit assaults Shivani and threatens her using a gun. Viraj confronts Anurag after finding him massaging Prerna's feet.
Episode 346 - Tuesday, 13th October 2020
Prerna is pushed to the wall by Viraj, and Komolika spikes Anurag's drink. Anurag notices Ronit as he commences to remember the past, which causes Ronit to panic.
Episode 347 - Wednesday, 14th October 2020
Shivani wants to escape. Ronit and Komolika plan their next step. Prerna gets drunk and says that she loves Anurag.
Episode 348 - Thursday, 15th October 2020
Ronit gets slapped by Komolika after a chaotic wrangle. Komolika then orders him to Kidnap Prerna. Later, Anurag eavesdrops Komolika's wicked plan as he chases Ronit.
Episode 349 - Friday, 16th October 2020
Anurag makes a vow to a disappointed Veena as the families accuse each other. Shivani confronts Komolika after Ronit rescues Prerna.
Episode 350 - Monday, 19th October 2020
Prerna tries her best to escape from the cottage. Komolika overhears the Commissioner's chat with Moloy and changes her plan.
Episode 351 - Tuesday, 20th October 2020
The goons want to catch Prerna and follow her through a forest. Moloy issues Mohini an ultimatum, and Mohini is shocked. Komolika is confused to find Prerna and Ronit missing.
Episode 352 - Wednesday, 21st October 2020
Komolika is stunned after Anurag shows up unexpectedly at the cabin. Later, Komolika doubles the price on Prerna's head, which could only mean that her life is in grave danger.
Episode 353 - Thursday, 22nd October 2020
Komolika holds Prerna at gunpoint, while Anurag tries to track her. Later, Anurag is devastated as he watches a helpless Prerna falling off a cliff.
Episode 354 - Friday, 23rd October 2020
Viraj goes back home with Prerna. On the other hand, Komolika is petrified after Anurag manages to capture one of Ronit's men.
Episode 355 - Monday, 26th October 2020
While Viraj gets the shock of his life, and Komolika does the absurd to exterminate Jagga. Later on, she finds herself in trouble after Mohini calls the police on her.
Episode 356 - Tuesday, 27th October 2020
Anurag spots Komolika holding Jagga at knifepoint. Prerna's life is in danger as Jagga tries to stab her.
Episode 357 - Wednesday, 28th October 2020
Jagga erupts with severe accusations that shock the family. Later, he gets into a scuffle with Viraj while Anurag gets a feeling of a deja-vu.
Episode 358 - Thursday, 29th October 2020
Viraj takes Prerna for engagement shopping, which leaves Anurag restless. Later, Viraj is in utter disbelief after he spots Prerna in Anurag's arms.
Episode 359 - Friday, 30th October 2020
Prerna and Anurag find themselves hiding in a trial room in a bid to escape from Komolika and Viraj. Later on, she delights seeing Anurag struggle with his feelings for her.
What happens to your favourite Made for Each Other characters?
October episodes have a thrilling plot that will keep you and your loved ones glued to the television. The main characters that appear on October's Made for Each Other cast include Anurag, Prerna, Komolika, Viraj, and others.
Komolika
She has continuously been jealous of Prerna and Anurag's relationship. This is what has led her to make plans to kidnap Prerna. Will her plan work, or will it hurt her a second time?
Ronit
He and Komolika share a common dislike for Prerna. Their plan to abduct her may come to fruition or be an effort in futility. Nonetheless, he is willing to help Komolika remove her from their lives.
These Made for Each Other teasers for October 2020 are very exciting, and they leave us with many questions. When Anurag's memory comes back entirely, who will he choose between Prerna and Komolika? Catch Made for Each Other full episodes on Star Life every weekday at 19:00.
READ ALSO: Wild Skin Teasers: September 2020
Briefly.co.za recently released details of the Wild Skin teasers for September 2020. The September episodes are the show's final episodes, and you can bet on how satisfying it is to finish the soapie.
The teasers give you a glimpse of what happens with Camila, who decides to face Max. There is also attempted murder. Who tries to kill Ezequiel, and why? Catch these and more snippets while reading the Wild Skin teasers and tuning in to Eva to watch the show every weekday at noon. You can also watch the repeated episodes from Mondays to Fridays at 18:00.
READ ALSO:
Made for Each Other teasers: September 2020
The Queen Teasers: September 2020
Game of Love teasers: September 2020
Source: Briefly.co.za