Geet teasers: October 2020
Are you ready to fall in love with a new soapie? Geet is coming to an end in October, and My Identity will replace it. The series has been thrilling, but it is time to say goodbye even though it hurts. They say that love is patient and kind. The question is how many trials and tribulations is one supposed to while fighting for the people they love. The story of the love between Geet and Maan, as highlighted by Geet teasers for October 2020, illustrates how committed the two are to fight for love. Will they end up together after the series of setbacks that they face.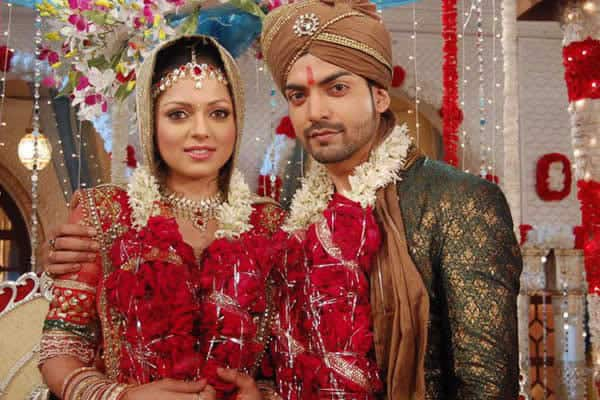 Maan and Geet have had their fair share of pain to get to where they are. It has taken patience and sacrifice from both of them, and other Geet to give their love a new meaning. However, the climax of their story has been changed by what happens to them. The season finale has a grand conclusion; therefore, tune in on Star Life from Mondays to Sundays at 20h00 and 20h30. How about going through Geet teasers for October 2020 for details on what they are going to encounter?
Geet teasers for October 2020
The show's most recent episodes have reflected how much Maan and Geet have impacted those around them. The way they have confidently embraced their relationship has set an example in the show. It has taken a lot of effort to profess their love for each other. However, their joy is distracted when an enemy shows up. How long are they willing to fight for each other?
Episodes 441 - 442 - Thursday, 1st of October 2020
Maan sends Geet a bouquet, although she worries about an unknown person. On her way back home, the car breaks down, and when she goes out to look for a workshop, it fixes itself. When she gets home, she receives a letter from an unknown man.
READ ALSO: Arendsvlei teasers: September 2020
Uncertain things happen to Geet, and they make her scared, and when she tries to reach out to Maan, the phone call does not go through because he is at the airport. When she tries to reach out to Lucky and Dev, they do not seem to listen to her situation since they are focused on their issues.
Episodes 443 - 444 - Friday, 2nd of October 2020
Maan returns from London and plans a surprise for his woman, who is following an unknown person. She sees her picture in the house; hence, she calls out for Maan before hurrying out, although someone stops her. Reena opens up to Prito and Nandini about the truth.
Maan makes it on time to rescue Geet, and she informs him about the unknown person following her, and Reena is taken to police custody. Maan gets furious when he learns about what Geet is going through; hence, he decides to celebrate her birthday.
Episodes 445 - 446 - Saturday, 3rd of October 2020
The rest of the family members express their concern regarding Geet's safety, although Maan assures her that she will be okay. Later, she receives a phone call from Vikram, the unknown person, who tells her that he will meet her soon.
Maan ensures that security is beefed up during Geet's birthday party, although Vikram calls Geet again. Later, Maan realizes that one of his staff members has been handcuffed, and it dawns on him that Vikram is behind it. Will Maan manage to protect Geet from Vikram?
Episodes 447- 448 - Sunday, 4th of October 2020
Maan burns with rage when he remembers the experience he had with Vikram, and Adi requests Maan to go to the office. Maan reluctantly leaves for the office, although he asks Lucky and Dev to take care of his woman. Later, he receives a phone call from Dev informing him about Nandini's accident.
The thought of Vikram's presence traumatizes Geet, and when Maan talks to her over the phone, he decides to rush back home. Vikram opens up to Geet about being attracted to her for decades. Later, he reaches out to Maan and informs him about his plans to take her away.
Episodes 449 - 450 - Monday, 5th of October 2020
The commissioner makes it to the Khurana mansion on time and offers to help Maan in capturing Vikram. He decides to track the phones in the house. Later, Geet shows up at Vikram's house and finds photos of his woman in his room. While at his home, Vikram calls him and informs him to arrange and meet him.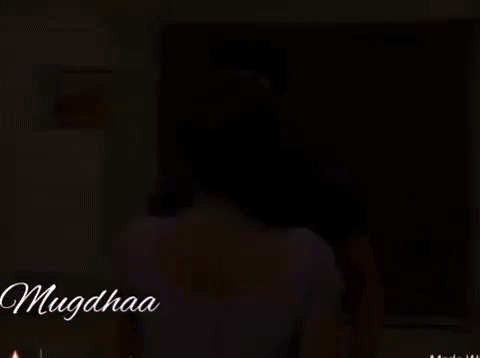 READ ALSO: Made for Each Other teasers: October 2020
Vikram and Maan engage in a heated argument, and Vikram hits him on the head, and he goes unconscious. Luckily, Dev, Geet, and Lucky show up on time and find him bleeding on the floor; hence, they rush him to the doctor. Will Maan manage to protect the love of his life from Vikram's snares?
Episodes 451 - 452 - Tuesday, 6th of October 2020
Vikram calls Geet and threatens that he would kill Maan. Nandini suggests that Dev should become the new boss at the office because she is worried about Maan and his wife's safety. Later, Vikram calls Maan and threatens to murder Dev.
Maan tries reaching Dev, but his phone is switched off. Meanwhile, Vikram has tied up Dev and is planning to kill Maan. How Dev saves Maan is a puzzle, and Geet is upset by what she overhears Dev and Nandini discussing. Vikram calls her and promises never to bother her again if she meets him for the last time.
Episodes 453 - 454 - Wednesday, 7th of October 2020
Vikram disguises himself as an electrician and enters the Khurana Residence. He sneaks into Geet's room and leaves a gift, but while leaving, Maan recognizes him. Later, Vikram denies sending her the gift when she gives him a phone call to demand the truth.
Vikram persuades Geet to meet him secretly, but she is afraid of leaving the house while Maan is around. While Vikram is getting annoyed because she is running late, Geet sneaks out of the house and meets him. She is shocked.
Episodes 455 - 456 - Thursday, 8th of October 2020
Maan and the cops rescue his wife from Vikram, but Vikram runs away. Later, Vikram sends a CD to the Khurana house for Geet to watch. Maan doubts that Vikram is dead, and Nandini advises him to take Geet on vacation after seeing their faces beaming with happiness. Khurana family does not suspect the intentions of a stranger who is seeking employment in their house.
Episodes 457 - 458 - Friday, 9th of October 2020
Maan goes to the office after receiving an urgent call while Geet leaves for the farmhouse without noticing that Vikram is following her because he is wearing a mask. She assumes that Maan is playing romantic tricks on her.
Vikram takes off the mask and abducts her while his men kidnap Maan at his workplace. The two are locked up in the same room. Geet tries to save Maan, but Vikram shoots him and takes her away. Maan's family finds him in critical condition and takes him to the hospital to undergo surgery. Geet regains her consciousness and finds herself at a strange place.
Episodes 459 - 460 - Saturday, 10th of October 2020
While the Khurana family waits for Maan to wake up from comma, Lucky spots Vikram and alerts Nandini that he is alive. After some time, Preeto and Nandini discover that Maan is not in the hospital.
READ ALSO: Family Affairs Teasers: October 2020
Preeto and Nandini are unaware that Maan regained consciousness and escaped the hospital to look for his wife. Vikram is also chasing after Geet because she has run away from the room. On the other hand, the cops rescue Lucky.
Episodes 461 - 462 - Sunday, 11th of October 2020
The police help Maan search for Geet in the jungle, and they find Vikram's body on the road. Later, Maan finds his wife, and Nandini opens up to Preeto that she missed Dev. Preeto tries to get Lucky's attention because she is jealous of Geet and Maan's romance. She also feels Lucky is ignoring her. Lucky keeps himself busy because he does not discern Preeto's feelings.
Episodes 463 - 464 - Monday, 12th of October 2020
Geet is surprised when Maan starts working from home. Later, she is angry when he claims that her presence distracts him from work. Jugnu ruins Lucky's plans every time he tries to impress Preeto. Preeto asks for a special surprise from Lucky instead of the ordinary gifts he gives her, and Maan and his wife agree to keep their planned honeymoon trip a secret.
Episodes 465 - 466 - Tuesday, 13th of October 2020
When Maan and his wife arrive at their honeymoon destination, the hotel's servants exchange her bag with another unintentionally. Meanwhile, Jugnu and Preeto follow Lucky to find out if he is having an extra-marital affair.
Jugnu, Lucky, and Preeto arrive at the hotel the lovebirds have chosen for their honeymoon. Nandini also lands in the same hotel and sees Geet. She calls Dev to inform him about Maan and Geet's secret vacation. Meanwhile, Lucky decorated his hotel room to surprise Preeto because he knows she has been following him.
Episodes 467 - 468 - Wednesday, 14th of October 2020
Geet loves how Maan has decorated the hotel room with candles. Something strange happens because Lucky and Preeto move a dead body to Nandini's room. Geet and Maan are distracted by the screams in the hotel. Jugnu looks for the murder, yet he is too drunk to reason correctly.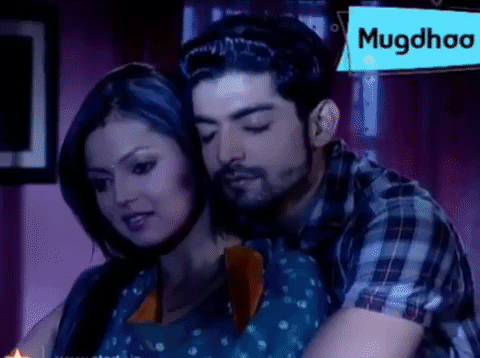 READ ALSO: New! Elif teasers: September 2020
Dev and Nandini take advantage of Jughu's drunk state and move the corpse to his room. Nandini discovers that Preeto and Lucky moved the body to her room, and Geet screams in horror when she stumbles on the corpse in front of her room.
Episodes 469 - 470 - Thursday, 15th of October 2020
The family waits for Geet and Maan to join them during their marriage anniversary celebration. Meanwhile, the couple is enjoying a private moment when Maan is showering his wife with roses. Maan gives his wife a cradle, and to his surprise, she announces that she is pregnant. The series ends with Geet holding her newborn baby in her arms.
Geet
Geet realizes that uncertain things are happening to her and that someone is following her; hence, she informs Maan about it. Maan promises to ensure that she is safe. Later, she confirms that Vikram is behind the attack after he meets her and informs her that he loves her. What will she do to get out of this situation?
Maan
Maan insists on celebrating his wife's birthday despite the uncertainties that he faces regarding her security. During the party, he confirms that Vikram is in the mansion; hence, he fears for everyone's safety. He calls the authorities, but they fail to arrest him. Later, he goes out to meet Vikram, who beats him up, and he ends up in the hospital. Will he manage to protect Geet in his state?
How intense are the events that Geet teasers for October 2020 highlight? If you wish to find out more details about Maan's fate and whether he will manage to outsmart Vikram, ensure to check out for the show's full episodes.
READ ALSO: My Identity Starlife cast, plot summary, full story, teasers
Briefly.co.za revealed the cast and full story of My Identity, the series that will replace Geet. The series revolves around Avni Ayesha, a child born out of wedlock. Although she is branded an outcast, Ayesha aspires to change society's mindset about children born out of wedlock.
Her life gets complicated when she changes her name in adulthood and is caught up in a scandal. Neli, a policeman, is assigned to hunt her down and arrest her. Ayesha steals from tycoons and donating the money to health centers. However, he falls in love with her. How will Neli accomplish his mission when he is madly in love with the suspect?
READ ALSO:
Family Affairs teasers: September 2020
Brave and Beautiful teasers: September 2020
Wild Skin Teasers: September 2020
Source: Briefly News