The engaging and gripping story-line in the Game of Love teasers for October 2020 will throw you off the cliff when you least expect it. Every plot in the series is worth discussing countless times, and there is an excellent use of supernatural and mythological themes. The drama's grey and flawed characters like Svetlana and Pinky will leave your heart and mind in conflict on whether to like or hate them.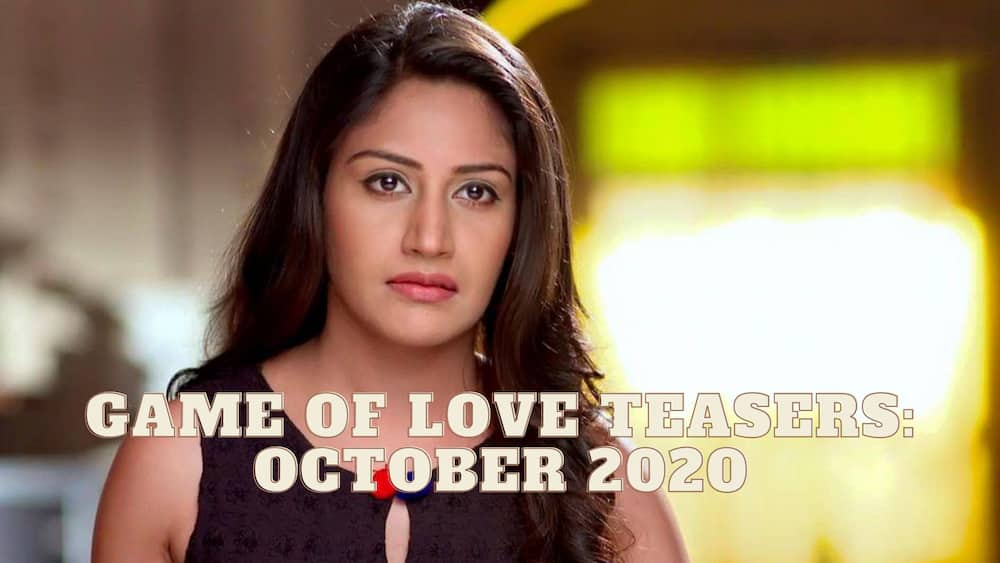 The episodes in Game of Love Teasers October 2020 will air on Star Life from Mondays to Fridays at 21:00. It is one of those shows you do not want to miss. While the Oberoi family tries to understand Pinky's reasons for keeping vital information about Shivaay from them, Svetlana is planning to hurt them so badly that they will live to remember her.
What is cooking in Game of Love October 2020 teasers?
These series gives its supporters a healthy dose of daily entertainment. Once you tune in, you will always long for the time the show goes on air. Here is what will happen in October:
Anika and Vikram's wedding fails
Shivaay understands that everything is fair in love and war; therefore, he is not afraid of messing up Anika's nuptial ceremony to his advantage.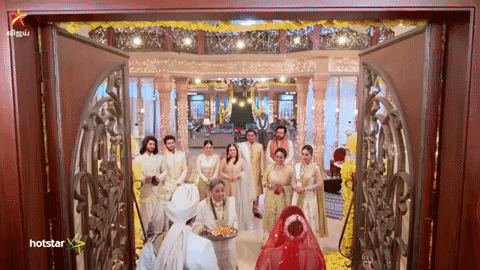 READ ALSO: Made for Each Other teasers: October 2020
1/10/2020: Thursday (Episode 352)
Shivika and Vikram argue, and Anika discovers what Ragini and Vikram are planning to do. Meanwhile, Bhavya chases Sultan.
2/10/2020: Friday (Episode 353)
Shivaay and his brothers stop Anika and Vikram's wedding ceremony from taking place. Svetlana threatens Tej to obey her instructions, and Pinky also threatens Anika to seal her lips about her secret.
5/10/2020: Monday (Episode 354)
Shivaay discloses the truth he has found out about his birth to Anika and his siblings. Later, Pinky opens up to Anika that she lied to her about Shivaay's birth.
Will Shivaay and Anika's wedding succeed?
He proposes to her, but she double-minded about getting married to him. Will she follow her heart and marry the man she loves?
READ ALSO: Isibaya teasers: September 2020
6/10/2020: Tuesday (Episode 355)
The family is upset with Pinky for lying to them over the years. How will she win back their trust? At the same time, Shivaay asks Anika to marry him.
7/10/2020: Wednesday (Episode 356)
Janhvi agrees to help Dandi, and he discovers horrifying truth when he visits Peter's house disguised as Kaveri's brother.
8/10/2020: Thursday (Episode 357)
Janhvi pleads with Kaveri to take Peter with her to Shivaay's wedding venue, the Oberoi family mansion. Will Janhvi expose the information he has about Tej?
9/10/2020: Friday (Episode 358)
Tej leaves a note in Jhanvi's food to warn her about Svetlana's plans, and Shivika wins the first challenge that has been thrown at her.
READ ALSO: Scandal! teasers: September 2020
What is happening to Shivaay and Anika?
Shivaay discovers that his mother has been lying to him his entire life about his parents. How will he react when he finds out that Anika knew about these lies?
Anika is threatened by Pinky so that she does not reveal her secrets to Shivaay. Will they have a sweet or bitter relationship considering that their differences have begun before Pinky's son marries Anika?
The captivating Game of Love teasers for October 2020 proves that the show is lovely in many ways. After watching this drama series, you will find out why Indian family dramas kept millions of viewers glued to their TV sets each evening.
READ ALSO: Geet teasers: October 2020
In Geet teasers of October 2020 from Briefly.co.za, Geet seeks for Maan's protection when she realizes that someone is tracking her. When Vikram admits that he has fallen in love with her, she suspects that he was the person behind the scary incident she went through. Later, Vikram sneaks into Maan's mansion during Geet's birthday party, but Maan notices his presence.
Maan calls the cops to protect his wife and family from Vikram, but they fail to arrest him. He takes matters into his hands by going after Vikram. A fight breaks out between them that leaves Maan with severe injuries. Will Vikram attack his family while he is still in the hospital? Please click on the link to read more.
READ ALSO:
Imbewu Teasers: September 2020
Twist of Fate teasers: October 2020
Uzalo Teasers: September 2020