Have you been thinking of joining the soap operas bandwagon? If so, you might want to consider checking out Mehek 2. You will be impressed by how well the show has been curated and the humour that sparks every time it airs. Mehek 2 teasers for September 2020 provide snippets of what will transpire.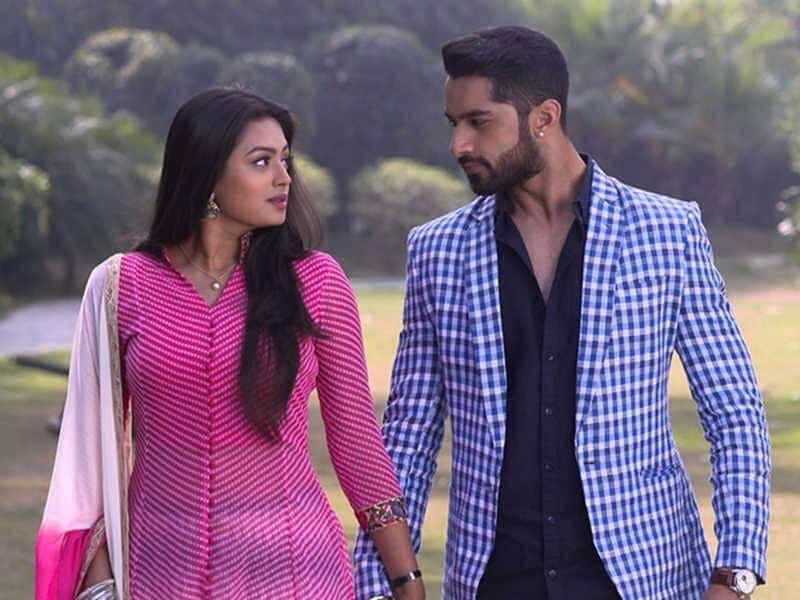 The second season of the show has been a bumpy ride as everyone is out to achieve their desires at the expense of hurting other ones. If you are curious to know more about what your favourite Mehek 2 cast members will be up to, read on for the details. You will be shocked by the content of Mehek 2 teasers for September 2020.
Mehek 2 teasers for September 2020
Mehek 2 teasers are proof of how the game has changed in the show. No one seems to have the best intentions to the other parties as some of the cast members are up to the most sinister deeds. Will Mehek find true love? How about reading on for more details?
Episode 67 - Tuesday, 1st of September 2020
Ajay and Nikita gang up to do something to derail Shaurya and Mehek, and Seema has a lot to do to help Eddie with recovering.
Episode 68 - Wednesday, 2nd of September 2020
Nikita's plans do not go as she had anticipated, and Sharya and Mehek save a harmless man. Meanwhile, Eddie stays home with the hope of getting better, and Leleti nurses him.
Episode 69 - Thursday, 3rd of September 2020
Seema tries to solicit money from Ajay and his mother, and Mohit, who is the solution to the troubles that Shauyra and Mehek face, gets into trouble.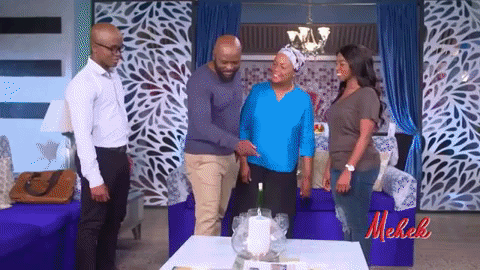 Episode 70 - Friday, 4th of September 2020
Eddie offers to help Seema solve her financial issues, and Pammi intimidates Karuna. Meanwhile, Shaurya tries to come up with a plan to ensure that the families are okay.
Episode 71 - Monday, 7th of September 2020
Pammi ends her contract with Leleti's online business, and Mehek worries bout Shaurya's safety. Aunty Kanta expresses her worries regarding the change in Mehek's behaviour.
READ ALSO: Maid in Manhattan Teasers (on eExtra): September 2020
Episode 72 - Tuesday, 8th of September 2020
Dennis finally gathers the courage to introduce Priya to his family, and Karuna points fingers at Mehek when Shaurya goes missing. Leleti is willing to do everything within her capacity to keep her business afloat, and Swetlana comes up with sinister plans.
Episode 73 - Wednesday, 9th of September 2020
Seema tries to support the members of the Gabela family to raise funds for their online business, and Mehek is willing to do everything in the Khanna property tussle.
Episode 74 - Thursday, 10th of September 2020
Karan tries to find clues to Eddie's poisoning, and Mehek and Shaurya fight for their lives. Will Mr Karuna get to them on time and save them?
Episode 75 - Friday, 11th of September 2020
Seema falls into the trap and opens up about poisoning Eddie, and Mehek's and Shaurya's situation makes Ajay sympathise with them.
Episode 76 - Monday, 14th of September 2020
Karan goes on a mission to fulfil Eddie's wish and bring Seema home, and Ajay believes that Mehek saved him. Kanta and Karuna outsmart Mehek and Shaurya and the plan they had made.
READ ALSO: Geet teasers: October 2020
Episode 77 - Tuesday, 15th of September 2020
Seema goes back to Gabela's house and tries to make amends for her mistakes, and Nikita begins to doubt everything that is happening. Therefore, she starts tailing Shaurya and Mehek. Meanwhile, Ajay agrees to be Mehek's aid again.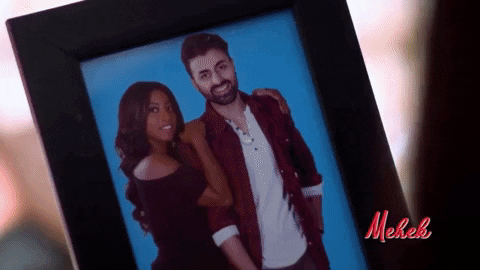 Episode 78 - Wednesday, 16th of September 2020
Dennis' whistleblowing ends up exposing Sharma's tax evasion, and this issue lands him into trouble, and Ajay forces Mehek and Pammi to live with him. Sanjana calls Norah and Karan and asks them to support her in her situation, and the rest of the family relies on the plan that Mehek and Shaurya are implementing.
Episode 79 - Thursday, 17th of September, 2020
Norah asks Karan to go and see Sanjana, and when he gets to her house, he learns that she has cancer, and Uncle Jeevan ends his relationship with Mehek and Kanta. Meanwhile, Shaurya realises that he only has one week to rectify every mess he created.
Episode 80 - Friday, 18th of September 2020
Norah realises that Sanjana is worsening by the day, so she decides to bring her to her home and nurse her, and the most unexpected thing happens when Ajay asks Mehek to marry him. On the other hand, Nikita focuses on making everyone believe that Mehek is making a fool out of Ajay.
READ ALSO: Game of Love teasers: October 2020
Episode 81 - Monday, 21st of September 2020
Karan objects to Norah's idea to have Sanjana in the house, although Norah refuses to listen to him, and something unusual happens to Leleti. The Khannas and Sharmas show up at the Khanna mansion, although Nikita is determined to ensure that Mehek's and Shaurya's situation becomes worse.
Episode 82 - Tuesday, 22nd of September 2020
Sanjana offers to nurse Leleti, although her intentions are not clear, and Shaurya changes his appearance to obtain the property documents from Nikita. However, it looks like Nikita has a new plan for cooking.
Episode 83 - Wednesday, 23rd of September 2020
An accident happens, and Sanjana burns Leleti, and Ajay discovers that he was fooled, and this makes him furious. The scramble for the property document goes on.
Episode 84 - Thursday, 24th of September 2020
Sanjana plans to make Karan relapse to taking drugs, and later, she drugs Leleti in her sleep. On the other hand, Mehek's life is in danger as Ajay promises to get rid of her. Will Shaurya rescue her before it is too late?
READ ALSO: Arendsvlei teasers: September 2020
Episode 85 - Friday, 25th of September 2020
Leleti is rushed to the hospital, and she is in a critical condition, and Sanjana is unimpressed that she is still alive. The members of the Sharma family are impressed that they conquered Ajay and they focus on having Mohit back at home.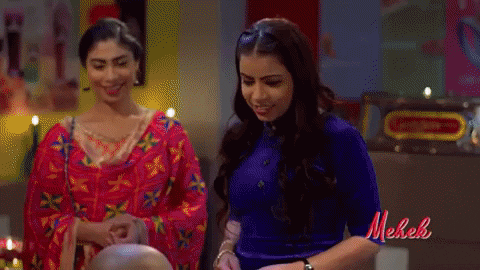 Episode 86 - Monday, 28th of September 2020
Karan gathers the courage to open up to Dennis about his past and drug addiction. Leleti is discharged from the hospital, and Shaurya and Mehek finally go for their honeymoon.
Episode 87 - Tuesday, 29th of September 2020
Denis and Karan Corner Sanjana, and she opens up about her sinister plan to make Karan get hooked to drugs again. This makes Dennis begin to doubt the claims about her health and dying from cancer. Something happens to Shaurya, and it affects a strong bond that he had created.
Episode 1 - Wednesday, 30th of September 2020
Shaurya struggles to come to terms with the thought of losing Mehek; hence, Karuna helps him get over her. Meanwhile, Norah is impressed that Karan will be going back to the rehabilitation centre.
Mehek
Mehek's behaviour changes, and it becomes a concern for Aunty Kanta. She is focused on laying her hands on the property documents, so she befriends Ajay and makes him believe that she is in love with him. Ajay goes to the extent of asking her to marry him, although Nikita tries to make everyone believe that she is fooling them.
Shaurya
Shaurya gangs up with Mehek, hoping that at the end of their mission they will live happily together. He puts his life at risk in their quest to obtain the documents. Later, they go for their honeymoon, although the most unexpected thing happens when they break up. Will he move on?
Mehek 2 teasers for September 2020 are proof of how thrilling the second season of the show is. If you would like to catch up with more details, make sure to tune in to Zee World every weekday at 17:00.
READ ALSO: Wild Skin Teasers: September 2020
Briefly.co.za recently published thrilling details of Wild Skin teasers for September. The details of the hints will make you fall in love with the show.
Wild Skin teasers provide snippets of how Camila is going to face Max and inform him about how she feels towards him. Ezequiel is equally going to get into a complicated situation that might end his life. You should check out the show.
READ ALSO:
Game of Love teasers: September 2020
Brave and Beautiful teasers: September 2020
7de Laan teasers: September 2020