Gangaa 2 teasers for September 2020 will make you speechless. Sagar returns home with a girlfriend after ten years, and his confession breaks Gangaa's heart. Furthermore, Sagar's family rejected Gangaa years back, and his wedding is around the corner. Will she allow her child to bond with her paternal relatives when they find out that she is Sagar's child?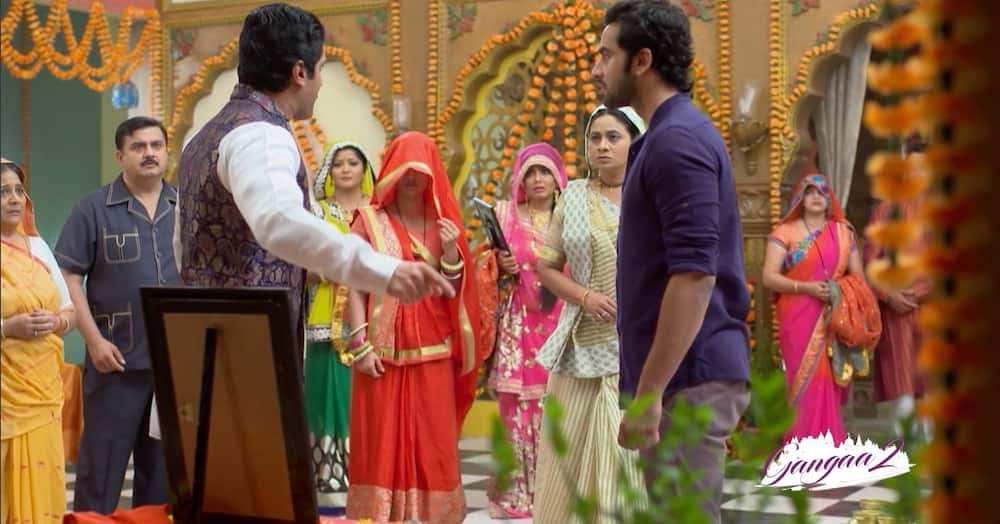 The new actors in Gangaa Season 2 spice up the show. The young Gangaa in Season 1 has a new role. She is playing the character Krishna, Gangaa's daughter, while a dropping gorgeous lady acts the part of Krishna's mother. You should also see the handsome young man who replaced the young Sagar from Gangaa Season 1.
Upcoming episodes of Gangaa 2 teasers for September 2020
The story in Gangaa 2 is easy to understand even if you have not watched Season 1. The rest of the story takes a different but exciting direction. Here is what is going to happen:
Gangaa's undying love for Sagar
Love pushes people into doing the impossible. You may think that the lady is insane for waiting for her baby's daddy for a decade.
15/09/2020: Tuesday (E 1)
Gangaa is still fulfilling family responsibilities while waiting to reunite with Sagar. It is ten years after he left. She has no idea that Sagar has become famous wherever he is and that he fell in love with another woman.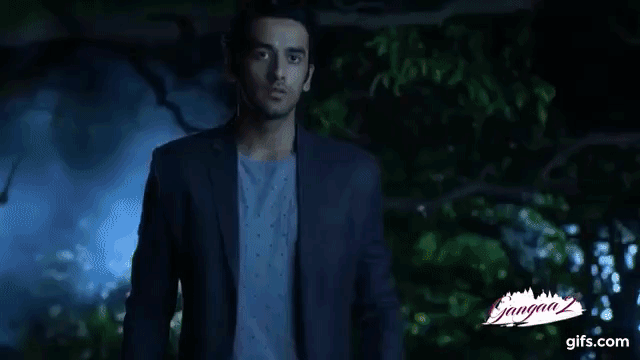 READ ALSO: Arendsvlei teasers: September 2020
16/09/2020: Wednesday (E 2)
Amma requests the priest to help her find a bride for Pulkit. Meanwhile, Sagar and Jhanvi try to find a girlfriend for Sahil from Sagar's female friends. Who will he choose?
17/09/2020: Thursday (E 3)
Madhvi notices that Gangaa never stopped loving Sagar after a decade of separation. Later, Madhvi and Amma prevent Gangaa from her meeting Sagar, but she is determined to see him regardless of the obstacles coming her way.
18/09/2020: Friday (E 4)
While Gangaa takes the risk to see Sagar, Amma and Madhvi come up with a quick plan that stops her from achieving her goal. Later, Gangaa surprises the entire family with her decision to move out of the house.
READ ALSO: Mehek 2 Teasers: September 2020
Gangaa meets Sagar's girlfriend
She is not good at hiding her emotions. Jealousy is written all over her face when she is introduced to Jhanvi. Will Jhanvi notice that her fiance's friend does not like her?
19/09/2020: Saturday (E 5)
Gangaa shows no excitement when she meets Sagar's new friend, Jhanvi. Meanwhile, Amma's plans to send Krishna's mother away are ruined by her grandson.
20/09/2020: Sunday (E 6)
Niranjan gives Krishna's mother silent treatment because he is upset with her, and a vendor tries to climb up to get a cloth that is hanging on the terrace. At the same time, Prabha manipulates Gangaa into doing all the house chores.
21/09/2020: Monday (E 7)
While Niranjan gifts Krishna's mother with beautiful shoes, Prabha requests Amma for her help to get rid of Gangaa. Krishna's mother and Sagar's past closeness is revived. She defends him just like the good old times when she used to stand up for him. Later, Niranjan makes a heartbreaking decision.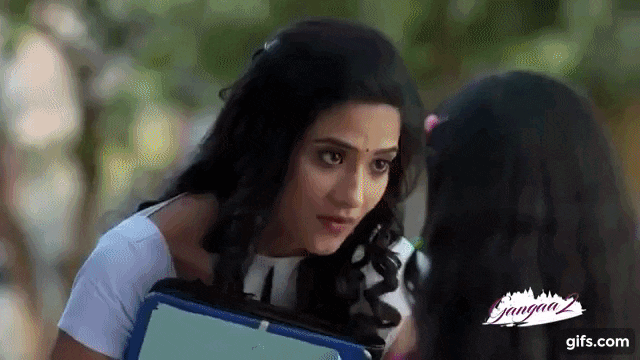 READ ALSO: Geet Teasers: August 2020
22/09/2020: Tuesday (E 8)
When Rashmi, her husband, and Krishna's mother leave the house, Prabha's plan is ruined. Later, the truth about Rashmi's selfish interests towards Gangaa are revealed. Why did he plan to adopt the child? Later, Sagar refuses to listen to Gangaa when she calls him over the phone.
23/09/2020: Wednesday (E 9)
Gangaa helps Sagar to win the kite flying competition. When Krishna's mother tells Niranjan about her new baby sister, Rashmi, Amma, and Prabha agree to change their plan to avoid being exposed.
24/09/2020: Thursday (E 10)
Madhvi and Amma's worst fears may come true as they see how the relationship between Sagar and Gangaa grows. Meanwhile, Jhanvi demands Sagar to choose between her and Krishna's mother.
25/09/2020: Friday (E 11)
Gangaa is afraid that Krishan will learn the truth about her paternity. Later, Sagar overhears Krishna's mother talking about her daughter's father.
READ ALSO: Maid in Manhattan Teasers (on eExtra): September 2020
26/09/2020: Saturday (E 12)
Krishna's mother and Jhanvui compete for Sagar's love. Madhvi helps the two ladies to compete fairly.
27/09/2020: Sunday (E 13)
Gangaa reminds Sagar about the past and gives him a piece of her mind. How did she get pregnant for him? Later, Sagar confesses that he has always loved her as a friend.
28/09/2020: Monday (E 14)
Sagar persuades Gangaa to move on while his wedding preparations are going on. On the other hand, Yash's lust drives him into attempting to take advantage of Krishna's mother.
Who are Gangaa's new enemies?
Yash and Jhanvi will do anything to hurt her. They will not stop until they separate Sagar and Krishna's mother forever. However, their enemy has already noticed that they do not like her.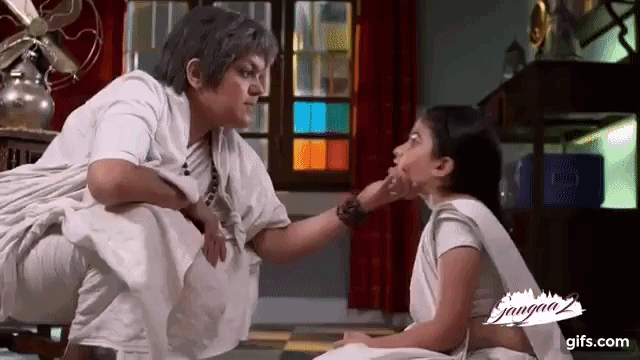 READ ALSO: Made for Each Other teasers: October 2020
29/09/2020: Tuesday (E 15)
Gangaa confides in Niranjan that she aspires to be a lawyer. Later, Yash and Jhanvi team up against Krishna's mother to keep her away from Sagar.
30/09/2020: Wednesday (E 16)
Krishna's mother notices that Jhanvi and Yash have faked a horoscope to match with Sagar's horoscope. Will the family believe her when she tries to expose Jhanvi's secrets?
What is happening to Sagar and Gangaa?
Sagar's life will change when he realizes that he has a daughter. Will he leave his girlfriend for his baby mama without his family's approval? If not, will the Jhanvi, his wife-to-be, allow him to co-parent Krishna with her mother?
Gangaa notices some weird characters in Jhanvi. It looks like Sagar does not know the true colours of the woman he is about to marry. However, Sagar and his family will assume that she is defaming Jhanvi out of jealousy if she dares to expose her.
Watch the premiere episodes of Gangaa 2 teasers for September 2020 on Zee World from Mondays to Sundays at 22:00. More entertainment is coming up on this series, so stay tuned so you do not miss any of it.
READ ALSO: The Vow Teasers: September 2020
The Vow teasers for September 2020 from Briefly.co.za leave viewers with varying opinions about life. Divya and Amar play around with their destinies. After the priest predicts that they are meant to be soulmates, the two focus on the challenges that separate them rather than what fate holds for them.
Can anyone change their destinies? Are religious leaders always right? Although the show is purely for entertainment, what happens to the characters can be related to what goes on in society. Please click on the link to find out what happens to Divya and Amar.
READ ALSO:
Family Affairs teasers: October 2020
7de Laan teasers: September 2020
Wild Skin Teasers: September 2020