In Gangaa 2 teasers for October 2020, Jhanvi and Yash will get on your nerves. If karma had an address, team Gangaa would not hesitate to send thousands of messages to strike these annoying characters once and for all. Jhanvi and Yash boldly ruin Gangaa's reputation to keep her away from Sagar. How will this incident affect her daughter, Krishna, and will she ever prove her innocence?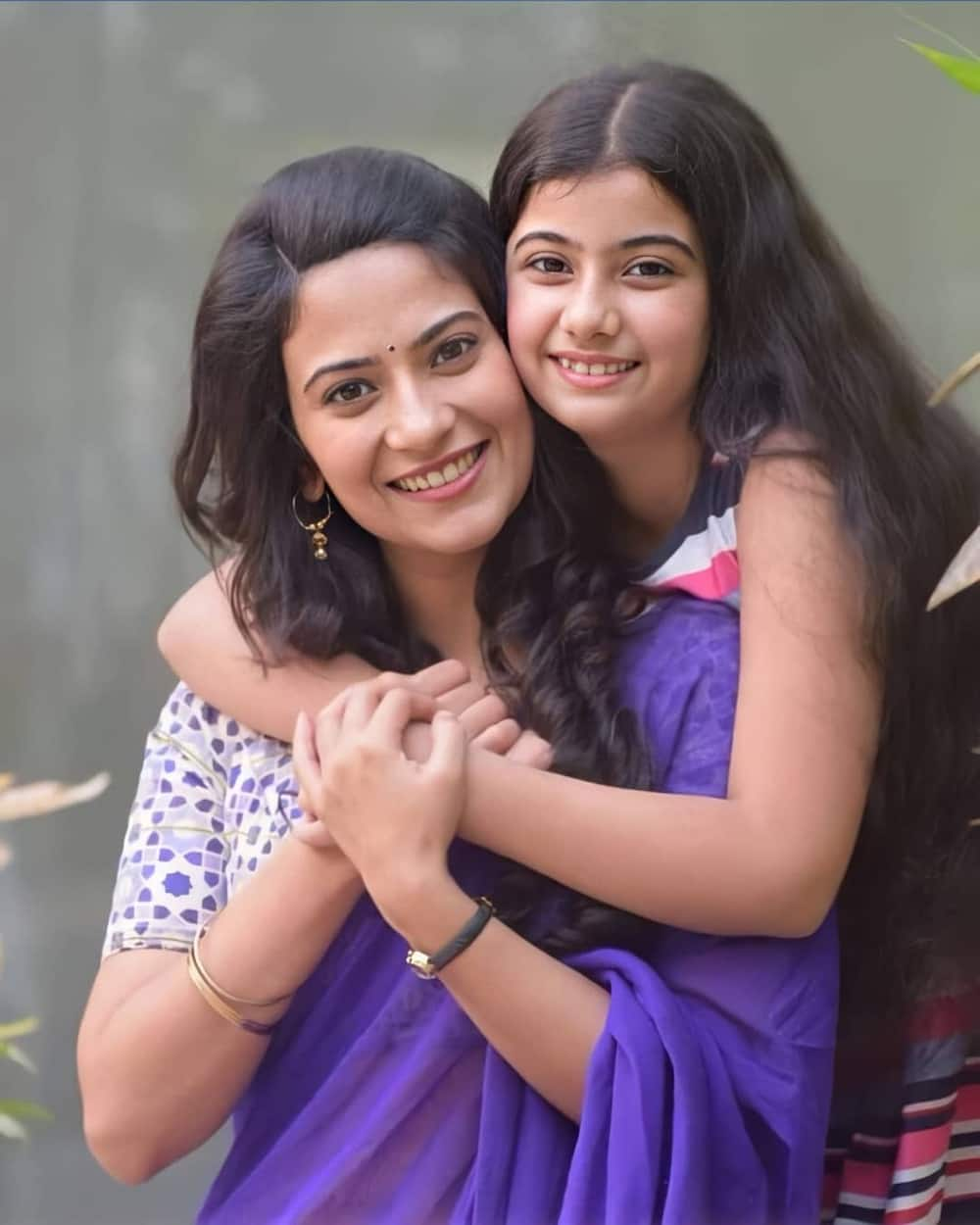 What happened in the last episode of Gangaa 2 teasers for September 2020 showed how Jhanvi and Yash's hatred for Gangaa began. Yash wanted to take advantage of her, but she rejected his sexual advances, and Jhanvi was driven by jealousy because she perceived Gangaa as a threat to her relationship with Sagar.
Upcoming episodes of Gangaa Season 2
Watch the series on Zee World from Mondays to Sundays at 22:00. Here is what Gangaa season 2 will present you in October:
1/10/2020: Thursday (Episode 17)
Jhanvi fools everyone into believing that she is innocent, but Gangaa tries to expose her before Sagar's family for a second time. She saw Jhanvi and Yash make a fake horoscope to match with Sagar's for him to believe that the stars have blessed his future marriage with Jhanvi. Meanwhile, Pulkit confides in Supriya the reasons that forced him to marry her.
2/10/2020: Friday (Episode 18)
Jhanvi adds an allergic substance in Gangaa's clothes that make her faint after suffering from a severe skin rash. Sagar rushes to help her when she collapses.
3/10/2020: Saturday (Episode 19)
Saar persuades Supriya that her marriage to Pulkit deserves another chance. Will Pulkit save their marriage? Later, Jhanvi ruins the offering that Sudha, Gangaa, and Amm have prepared for the Brahims.
4/10/2020: Sunday (Episode 20)
Jhanvi tries to create a misunderstanding between Sagar and Gangaa. On the other hand, Pulkit and Supriya focus on reviving their marriage.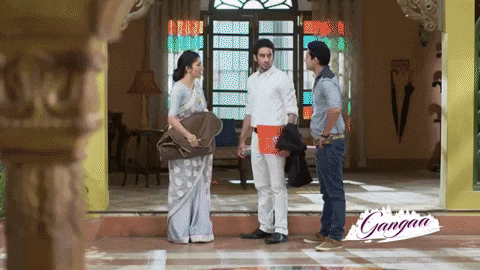 READ ALSO: Rhythm City teasers: October 2020
5/10/2020: Monday (Episode 21)
Jhanvi pretends to have a stomach pain so that she is left behind to ruin Gangaa's day. At the same time, Sagar is committed to reuniting Pulkit and Supriya.
6/10/2020: Tuesday (Episode 22)
Gangaa confronts Jhanvi for faking illness, and Pulkit runs to Niranjan to celebrate his first contract. Unfortunately, his happy moment is ruined.
7/10/2020: Wednesday (Episode 23)
Jhanvi plots how to instigate Sagra's family to throw Gangaa out of the house. On the other hand, Pulkit narrowly escapes death.
8/10/2020: Thursday (Episode 24)
Jhanvi's ally, Yash, creates a video that defames Gangaa's image in the community. Will Sagar's family believe that she is an immoral young woman when they watch the video?
9/10/2020: Friday (Episode 25)
Pulkit and Sagar protect Gangaa when some men make fun of her. Later, Amma instructs Gangaa to leave her home. Niranjan is overwhelmed with sadness when he learns about what happened to Gangaa. She refuses to return even after Sagar goes after her and asks for forgiveness on behalf of his family.
10/10/2020: Saturday (Episode 26)
Jhanvi continues to play her cards after Gangaa has left to ensure that she never returns. Later, Sudha welcomes Gangaa into the home of the widows, where she went to seek refuge.
11/10/2020: Sunday (Episode 27)
Yash and his friends show up suddenly and try to harm Gangaa as she prepares to leave the city, but Sagar saves her from them. He takes her back to his house and makes a surprising announcement to his family.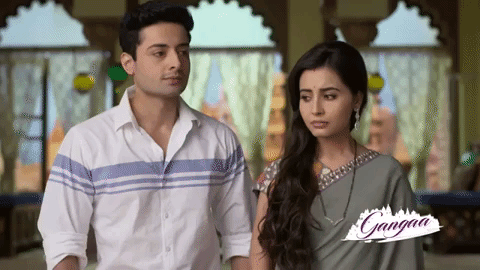 READ ALSO: Lithapo teasers: October 2020
12/10/2020: Monday (Episode 28)
Sagar shares the hotel room with Gangaa after lying to the hotel manager to lend it to them. He is also torn in between returning to London and staying back to support Gangaa as her court case continues. Niranjan returns to seek answers from Amma and Madhvi.
13/10/2020: Tuesday (Episode 29)
Pulkit finds clues that prove the video about Gangaa is fake. Sagar agrees to help Gangaa in her case, and she decides to sue Yash.
14/10/2020: Wednesday (Episode 30)
While Sagar prepares to present the case before the court, things turn upside down. Yash sells the camera that was used to record the video to a tourist instead of destroying it. Sagar manages to get the camera and plans to use it as evidence against Yash.
15/10/2020: Thursday (Episode 31)
Sagar wins the case as he has promised Gangaa, and they return home to celebrate their victory. Sagar's family prepares to surprise them. Yash is punished according to the law, and the Chaturvedi's worry about the new enemy.
16/10/2020: Friday (Episode 32)
Amma prevents the scorpion's poison from spreading in her body, and Prabha plans to bring Gangaa and Sagar closer to one another because he suspects that they are falling in love with each other. Will Gangaa and Sagar get married?
17/10/2020: Saturday (Episode 33)
Sagar attempts to put anklets on for Gangaa, but she refuses. Prabha entices Sagar to take his relationship with Gangaa to the next level and defend her in front of his female relatives.
18/10/2020: Sunday (Episode 34)
Madhvi threatens to commit suicide if Sagar does not end his relationship with Gangaa. Yash informs Jhanvi about what happened to him. Sagar and Gangaa suspect that Niranjan is back.
19/10/2020: Monday (Episode 35)
Someone that Gangaa and Sagar trust would support their love. Niranjan's words cut through Gangaa's heart like a sharp knife.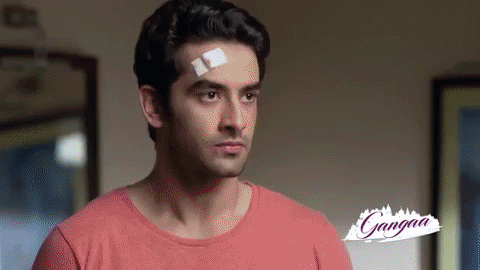 READ ALSO: Muvhango teasers: October 2020
20/10/2020: Tuesday (Episode 36)
Prabha gets close to the Chaturvedi family to hurt them. She pretends that she cares about Sagar and Gangaa. Ratan causes a fight between Pulkit and his father; thus, the plan he has with Prabha to bring down their enemies is heading in the right direction.
21/10/2020: Wednesday (Episode 37)
Sagar applies colour on Gangaa in front of his family to prove to them that he has plans to make her his wife. Pulkit cautions to sue Niranjan if he refuses to split the property among the family members.
22/10/2020: Thursday (Episode 38)
Niranjan's health worsens when he learns about Pulkit and Sagar's decisions. Gangaa wears a colourful saree after many years, and Niranjan begs her to make Sagar return home.
23/10/2020: Friday (Episode 39)
Sagar is fooled into believing that Gangaa is using him to seek revenge on his family, so he cuts ties with her without thinking through his decision.
24/10/2020: Saturday (Episode 40)
Sagar regrets marrying Jhanvi out of anger. Gangaa wants to leave the house, but Pulkit offers to share his side of the house with her.
25/10/2020: Sunday (Episode 41)
Gangaa helps Santoshi when he needs her urgently, and she notices that Sagar in among the rioters who are about to pass by her.
26/10/2020: Monday (Episode 42)
Thugs cut the chandelier that almost hits Gangaa, but Sagar saves her. One of the criminals aims his gun at Santoshi but misses his target. Jhanvi gets desperate for Sagar's love when she finds out that he is still in love with Gangaa.
27/10/2020: Tuesday (Episode 43)
Sagar confides in the priest that he will never love his wife, and Niranjan pleads with him to stop destroying his youthful life because of love.
READ ALSO: Legacy teasers: October 2020
28/10/2020: Wednesday (Episode 44)
Gangaa prepares to sit for her LLB Exams while Sagar goes out to meet his clients. Prabha tries to ruin the peace that the Chaturvedi household is enjoying.
29/10/2020: Thursday (Episode 45)
Madhvi demands Gangaa to repay all the kindness they have shown her over the years. Yash tries to make Jhanvi take strange pills, and Gangaa's LLB results are out.
30/10/2020: Friday (Episode 46)
Sagar's ego makes him feel on top of the world, while Gangaa strives to liberate more women from oppression by customs.
What is happening to Gangaa cast?
Sagar helps to clear Gangaa's name by proving that the immoral video about her was fake. Someone deceives him that she is taking advantage of him to take revenge on his family; therefore, Sagar marries Jhanvi out of anger. He regrets his rash decision when it is too late.
Gangaa tries to expose Jhanvi's true colours, but Sagar's family does not listen to her. For how long will they let her play games on them before they open their eyes? Gangaa decides to focus more on her law career than on her love for Sagar.
Gangaa teasers for October 2020 portray how women who encounter similar circumstances as Gangaa's are treated in some communities. She is discriminated against because she is a widow, less educated, a single mother, and from a lower social status than Jhanvi and Sagar's family.
READ ALSO: Zara's Nikah teasers: October 2020
Briefly.co.za takes you to Zara's Nikah soapie. Who said that marriage is boring and worse than a prison? You will love the power couple, Kabeer and Zara, and wish to have a marriage like theirs. Their love story has changed many people's mindsets about marriage.
In Zara's Nikah teasers for October 2020, Kabeer showcases his wisdom as a leader of the community and a husband. Although he argues a lot with Zara in private because he disagrees with her decisions, he defends her in public. Men do not like it when Zara tries to change the traditions in favour of women, but when they confront her, Kabeer jumps in to save her.
READ ALSO:
My Identity teasers: November 2020
Family Affairs teasers: October 2020
Made for Each Other teasers: October 2020