Being a doctor doesn't mean things are easier on a person when they fall sick and the coronavirus is no exception. Dr Janine Rodrigues and Dr Karin van der Merwe share their stories of Covid-19 isolation.
PAY ATTENTION: Click "See First" under the "Following" tab to see Briefly.co.za News on your News Feed!
Two doctors share their own personal stories of isolation after contracting the Covid-19 virus.
Dr Janine Rodrigues and Dr Karin van der Merwe share how they managed to cope with their situation at home.
Take a look at their experiences with Covid-19 isolation below: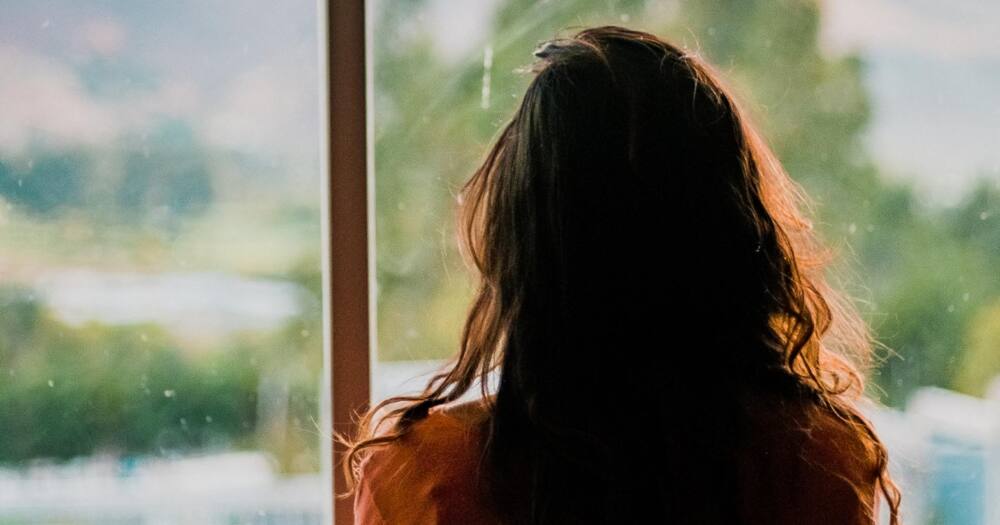 READ ALSO: Covid-19 update: Mutation found, experts warn of higher SA death toll
Dr Karin van der Merwe
Before I got Covid-19 myself, I diagnosed many patients with it and advised them to self-isolate for 14 days from onset of symptoms.
This was before the recommended isolation time decreased to 10 days. It sounded simple enough. Stay in your own room. Use your own bathroom. Don't have contact with your family.
Then I got Covid-19 and had to be isolated from my own family. I found out that this is much easier said than done.
My poor husband was sent to sleep on a mattress in the living room so I could have the main bedroom and en-suite. We explained the situation to my 2twoteenagers and they were told not to visit me.
Our domestic worker couldn't come, for obvious reasons, so my husband took up the housework to add to his busy schedule. I spent most of the first week in bed and longed for company- another human to sit on my bed and talk to me. I slept a lot and felt very alone.
By day six I was able to get out of bed and could spend time outside sitting on a chair or lying on a picnic blanket.
I have to admit that I went to our living room to watch TV in the evenings. I was desperate for human interaction. I was relegated to a couch and a small table on the far side of the large room which no one else came near or touched.
The idea was that I would wear a mask but I got quite uncomfortable with it on, so I took it off once we were all settled at a safe distance.
As it turned out, my husband and kids got Covid-19 too although their symptoms started early enough that the timing didn't fit with me infecting them during my isolation period.
I could therefore come out of strict isolation early and we could instead all isolate together. As sad as I was that they were also infected, it was wonderful to be reunited.
10 days. It's short in the greater scheme of things but an eternity when you are in isolation. Covid-19 has stripped us of so many liberties and when the final one is taken away - our very family - it feels cruel.
I can't imagine how tough it must be for people who live alone. I was so fortunate to have family looking after me - albeit from a safe distance.
Be kind to people in isolation. They need practical support like meals as well as emotional support. WhatsApp messages, FaceTime and emails make a difference. I preferred messages that didn't ask me to reply, but just offered encouragement and support.
Something else that made a huge difference was having a support group in the form of a WhatsApp group for doctors who have had Covid-19. Hearing from others who had similar symptoms and also had to self-isolate was so comforting.
Dr Janine Rodrigues
I'm a doctor, wife and mother of three boys. I have two stepsons aged eight and 11 who alternate between our home and their mom's home weekly. And I have a baby boy who is nearly three.
On Saturday afternoon while holding my son on my lap, I started feeling flushed in my face and a tingling sensation in my lower back.
Surely I have been careful enough to avoid this dreaded virus. The thermometer said something different. 38.3 degrees Celsius.
My heart sank. Because now decisions needed to be made.
Should I lock myself in my room immediately? Should I tell my mom (elderly with comorbidities) to move out? Or would going to her room be enough? My stepsons are due to come home to us tomorrow? What about them?
Racing questions and such vague answers in my cloudy fever brain. After consultation with many colleagues and heart to heart with my husband this is how we handled our story.
I went straight into isolation. Own room and own bathroom. My mom went straight into isolation. Own room. Own bathroom.
Husband and the three-year-old had the rest of the house to themselves. My stepsons stayed at their mom for our week and then their mom's week as well (two weeks).
My husband brought meals to myself and my mom so that we didn't have to leave the room. I must be honest and say my only cheat was that once my symptoms started to ease, after my shower daily with clean clothes and a mask, I would go outside in fresh air and spend time with my son. Socially distanced of course with no physical contact.
So for my family, this worked. No one in my family has developed any symptoms and I'm glad I made the sacrifice.
You just never know who is going to be severely affected by this virus. I video called them for every dinner and we "virtually" ate together every night.
In other news, Briefly.co.za reported that experts are putting pressure on the government to ensure the death toll relating to the virus is accurate.
Researchers are adamant that an abnormal amount of excess deaths have been recorded and the main suspect is Covid-19. In response to this issue, the government intends to impose testing after death for citizens who died from natural causes.
Enjoyed reading our story? Download BRIEFLY's news app on Google Play now and stay up-to-date with major South African news!