- The ANC has addressed the nation after a weekend of National Executive Committee meetings
- It appears as if President Cyril Ramaphosa has managed to emerge unscathed after calls for his removal fell flat
- The ruling party announced that it will be clamping down on corruption within its ranks
PAY ATTENTION: Click "See First" under the "Following" tab to see Briefly.co.za News on your News Feed!
The ANC held a briefing to update the nation on the outcomes of the National Executive Committee meetings held over the past few days.
President Cyril Ramaphosa has emerged unscathed after calls for his removal as party leader with the motion against him falling flat, according to sources within the party.
Ramaphosa had offered to appear before the ANC's Integrity Committee to address allegations against him relating to his CR17 campaign.
This seems to have effectively silenced his detractors with Bloomberg reporting that Ramaphosa was accused of paying bribes to secure the top spot in the ANC.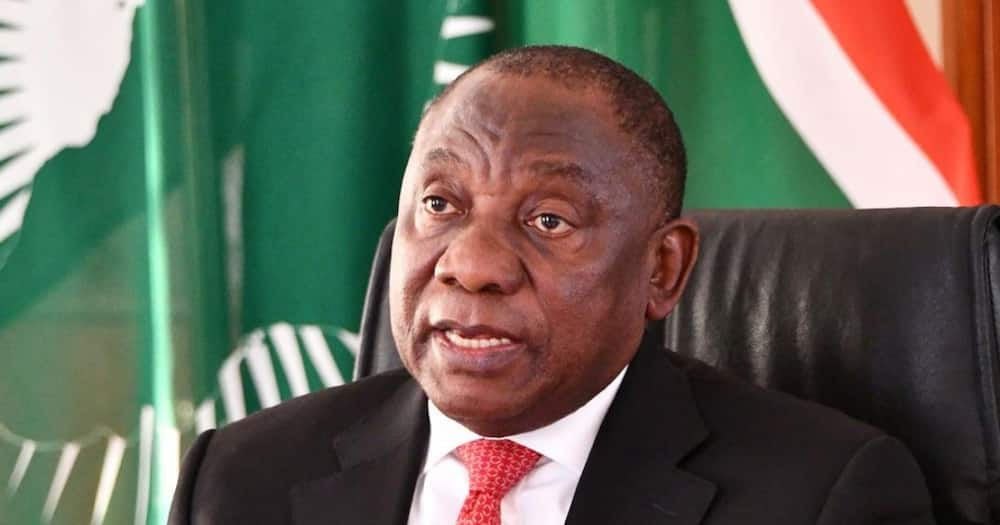 READ ALSO: Ramaphosa: Cadre deployment in top jobs severely limits state capacity
Ramaphosa responded to questions over Jacob Zuma's letter confronting him over, saying that he receives many letters as president and won't be responding to it:
"No, I've not responded. I receive many letters as the president of the ANC. I have not responded. I don't even know what the reasoning for the letters were and will not publicly entertain issues that were raised in that letter."
On corruption, which was the focus of Ramaphosa's unprecedented letter to the ruling party, the president commented:
"The ANC needs to draw a line in the sand between the organisation and those who steal."
The ANC has endorsed Ramaphosa's letter, agreeing to implement the points of action listed by the president. Corruption-accused members were ordered to step down with immediate effect:
"Those formally charged with corruption must immediately step aside from all official positions pending finalisation of their cases. It [ANC] is drawing a line in the sand about fighting corruption..."
Earlier, Briefly.co.za reported that Ramaphosa highlighted the call to public service as one of the most important career paths, commenting:
"It is an opportunity to improve people's lives and change society for the better. It carries great responsibility and often demands much of individuals and their families."
The public sector can make an immense difference when it comes to a capable state, continued Ramaphosa:
"A streamlined, efficient and well-integrated civil service is the hallmark of a capable state. Likewise, an unproductive, inefficient and cumbersome civil service can frustrate the implementation of even the best policies."
Ramaphosa denied a bloated public service, adamant that the vast scope of the government requires more hands:
"The view that the public service is bloated is misplaced. Public servants include officials and administrators, but they also include doctors, nurses, policemen and women and teachers who play an invaluable role in keeping the wheels of our country turning."
Enjoyed reading our story? Download BRIEFLY's news app on Google Play now and stay up-to-date with major South African news!