- Nomvula Mokonyane's personal assistant recently testified at the State Capture Inquiry
- Sandy Thomas detailed her former boss' relationship with the infamous BOSASA group
- Thomas admitted that the former minister used to receive gifts, groceries and even have repair work done at her home at the company's expense
PAY ATTENTION: Click "See First" under the "Following" tab to see Briefly.co.za News on your News Feed!
Sandy Thomas, Nomvula Mokonayane's former personal assistant, has testified at the Zondo Commission after initially failing to appear last week. The ex-minister's assistant confirmed that she had worked in the post for 20 years and is presently employed at the ANC headquarters.
Thomas explained that, despite using the same lawyers as Mokonyane, she was paying for her own legal fees.
The commission heard how Mokonyane would receive 'surprise' birthday gifts from the late BOSASA CEO Gavin Watson but denied that it happened frequently.
Thomas testified that the majority of gifts would be received through Angelo Agrizzi, who she confirmed communicating with over the phone.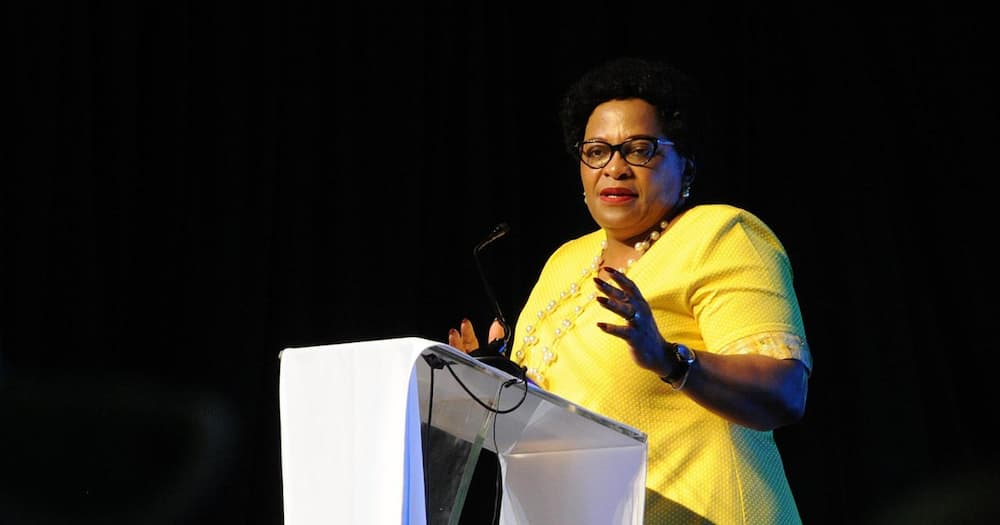 READ ALSO: Mokonyane says Agrizzi tried to destroy reputation: Zondo Inquiry
The former PA confirmed that the minister's helper or husband would relay maintenance issues at Mokonyane's house, which ex-BOSASA employee Richard Le Roux would then attend to:
"There was a time when the alarm went off and I received a call from the house regarding an alarm system alert. I then called Mr Le Roux for assistance since I had got his number from Mr Mokonyane."
Thomas detailed that BOSASA would indeed send groceries to the ex-minister's home but denied that the company was the sole contributor:
"There were groceries packaged, but the food would be distributed to families in Kagiso. There would be Christmas groceries as well, but not all of them were done with Bosasa."
Before adjourning, Deputy Chief Justice Raymond Zondo noted that there were correlations between the evidence provided by Thomas and that given by Agrizzi.
Earlier, Briefly.co.za reported that the former BOSASA Chief Operations Officer, who had been propelled to infamy after his bombshell testimony at the Inquiry, had fingered Mokonyane in his evidence.
Agrizzi had claimed that BOSASA had gone through great effort to maintain its relationship with Mokonyane due to her political power.
The minister, according to Agrizzi, had received R50 000 a month from the company in addition to gifts, which included meat and expensive alcohol for the family.
BOSASA had also allegedly paid for maintenance at Mokonyane's home, including repairs and garden services.
The minister had denied that her relationship with the company was in any way illegal and chalked the allegations up to political sabotage.
Enjoyed reading our story? Download BRIEFLY's news app on Google Play now and stay up-to-date with major South African news!