Jordyn Woods rose to fame through her Vine account. Her videos attracted millions of viewers who became loyal fans. In her modelling career, she has worked for Wilhelmina International, Mane Addicts, Wilhelmina Global's Curve, Vogue, and other prominent modelling agencies. She appeared on a television show entitled Life of Kylie because of the closeness she had with the American star, Kylie Jenner.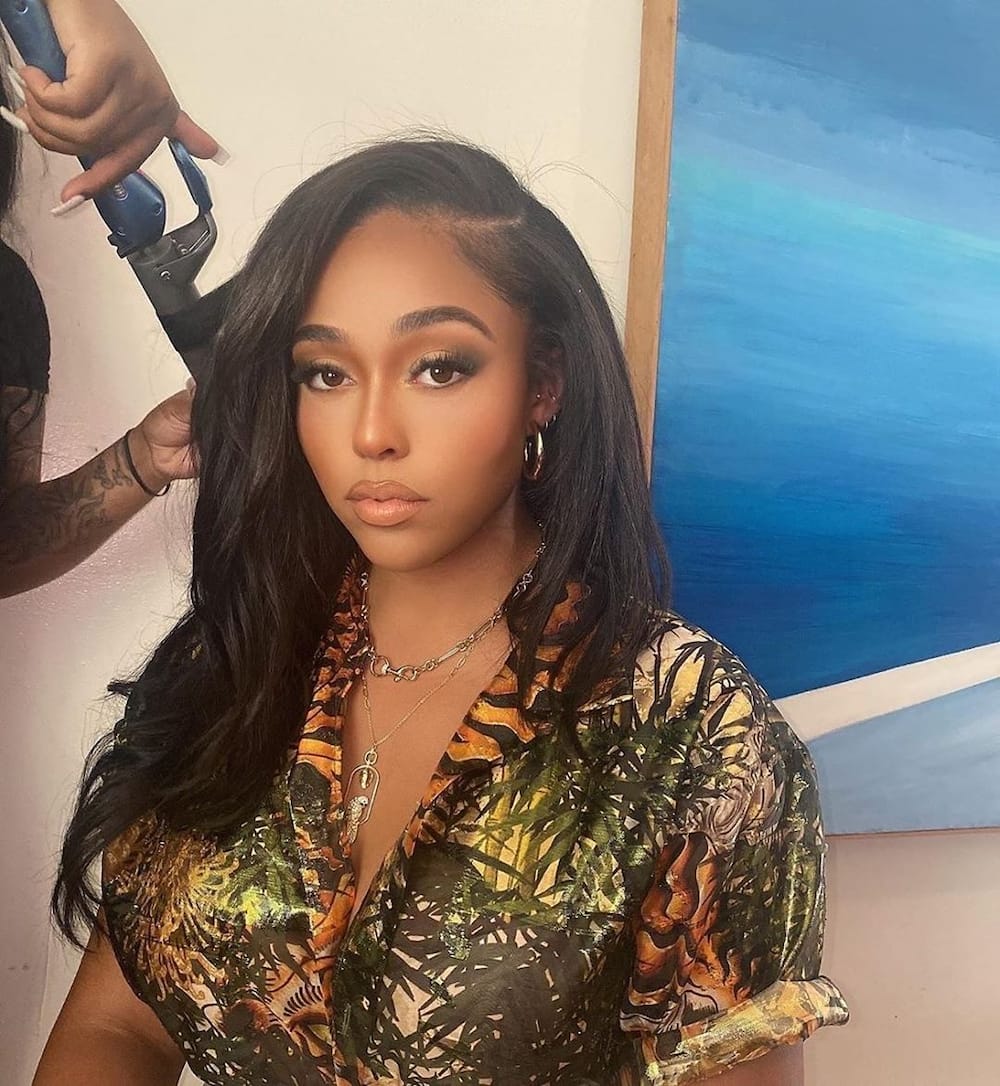 Jordyn Woods net worth is around $5 million. She has acquired wealth from modelling, paid product endorsements, her Instagram account, and YouTube channel. She has dark brown natural hair and a curvy body. Why did Jordyn Woods and Jenner stop being friends? Read on to find out what happened.
Jordyn Woods profile summary
Full name: Jordyn Woods
Date of birth: 23rd September 1997
Age: 22 years as of 2020
Career: Model
Ethnicity: African-American
Nationality: American
Jordyn Woods height: 5 feet and 9 inches
Jordyn Woods Instagram: @jordynwoods
Jordyn Woods Twitter: @jordynwoods
Jordyn Woods biography
She was born on 23rd September 1997 in Los Angeles, California, USA. Jordyn Woods age will be 23 years this month. Her mother, Elizabeth Woods, is a talent/brand manager and photographer, and her siblings are John Woods III, Joshua Woods, and Jodie Woods. The stage name of Jordyn sister, Jodie, is JWoodzYX. She is an artist. The celebrity's father, John, was a television sound engineer, and he died of cancer in 2017.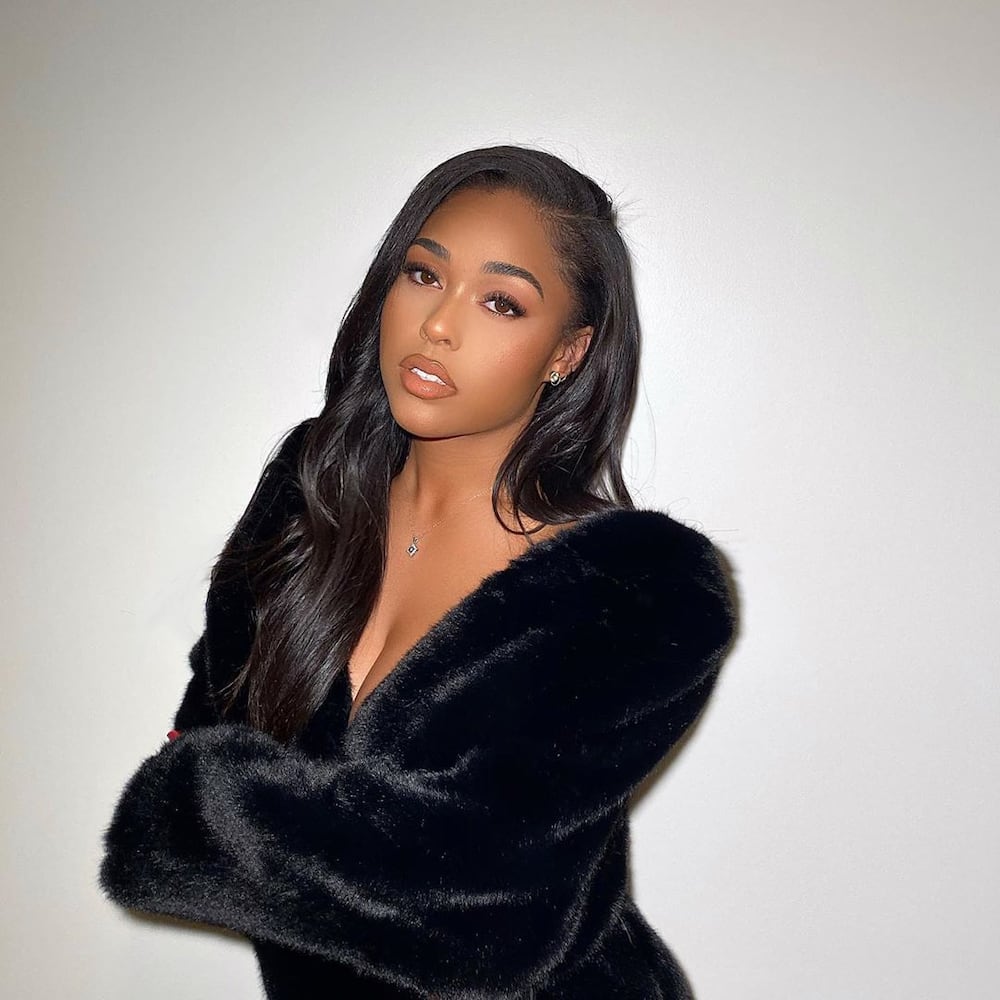 READ ALSO: Black Panther cake: Talented baker pays tribute to Chadwick Boseman
Woods is a prominent plus-size model in the United States. Her first modelling contract was from the Ford Modeling Agency when she was six years old. She has thousands of followers on Instagram, Twitter, and Facebook. The star has more than ten beautiful tattoos. The heart tattoo behind her left ear is a tribute to her friends, including Kylie.
Jordyn Woods and Tristan Thompson kiss saga
Jordyn and Jenner have been friends since eighth grade. They grew up together in Los Angeles, and they appeared in the same reality show. The duo got closer to each other when Jordyn moved to Calabasas. She was thirteen years at that time.
However, their friendship ended in 2019 when Woods revealed in the Red Table Talk show that she hooked up with Khloé Kardashian's inconsistent boyfriend and baby daddy, Tristan Thompson.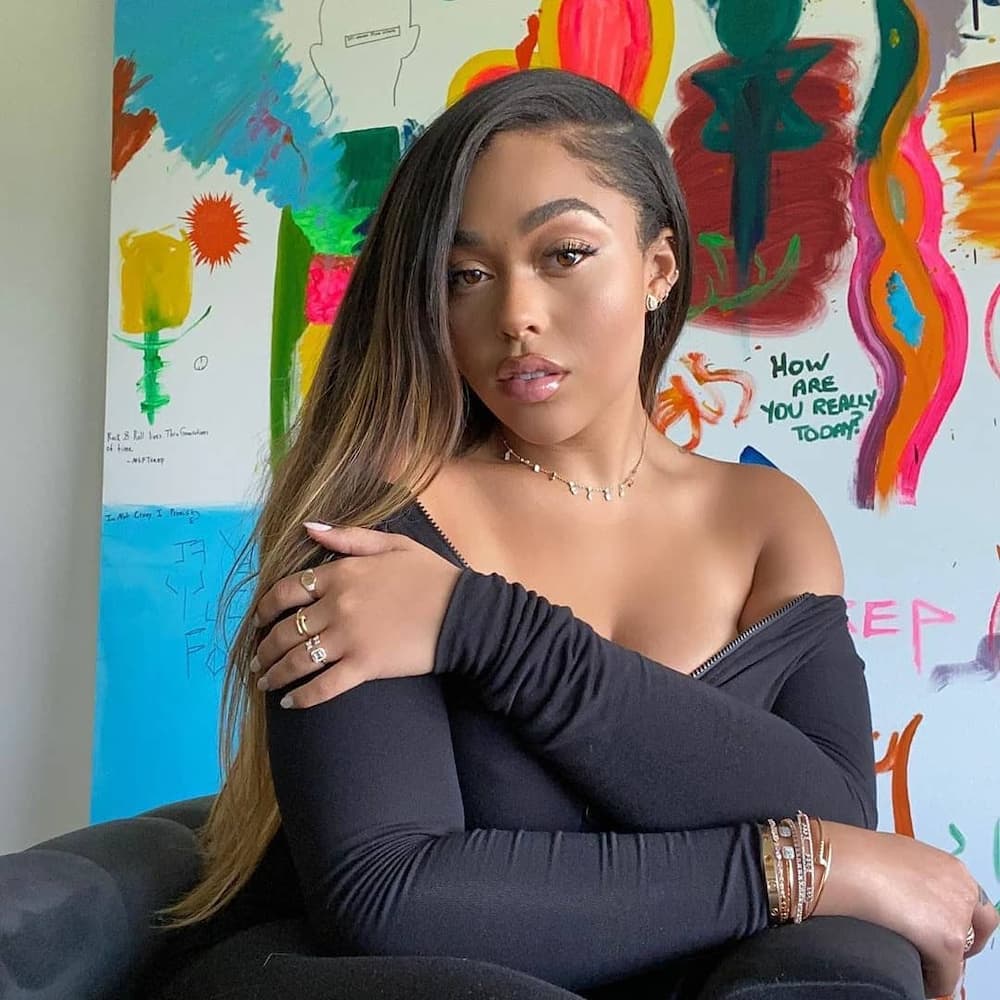 Khloé's family distanced themselves with her upon learning that she kissed Thompson, an NBA player for the Cleveland Cavaliers. Jenner unfollowed her friend on social media. Woods apologized and hoped that Jenner would forgive her hurting her sister and restore their friendship.
Are Jaden Smith and Jordyn Woods friends?
She was introduced to Kylie Jenner by Jaden Smith when she was about to start high school, and the three became close friends. Jordyn and Jaden's friendship brought her close to his family. On Jaden's 20th birthday, his father, Will Smith, posted the young Jaden in Spider-Man pyjamas hanging out with Jordyn,
On Jordyn's 21 birthday, Will shared a picture of himself with baby Jordyn on social media. She addresses Will as her uncle even though they are not related by blood. The model is grateful to Will for helping her build her career. She posts his pictures on social media.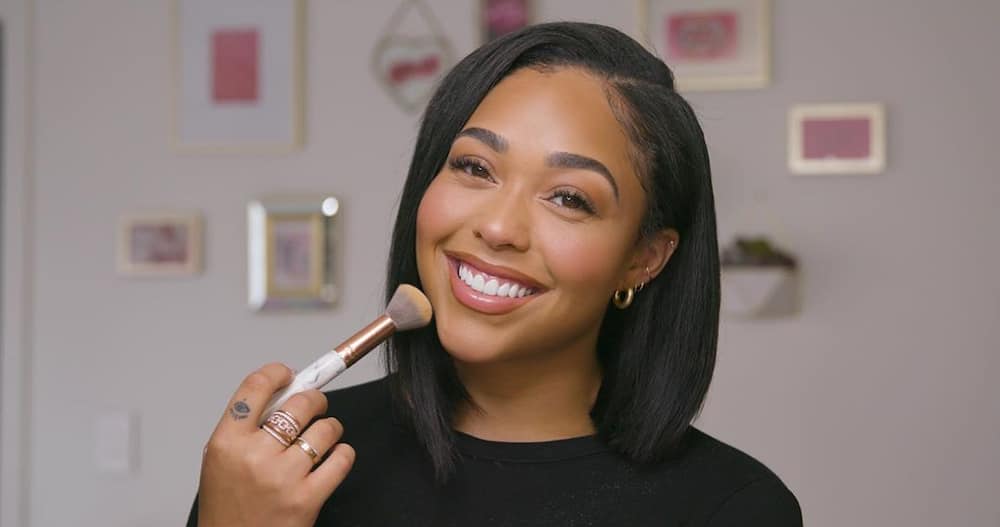 READ ALSO: Niecy Nash weds girlfriend less than a year after divorce from hubby
What is Jordyn Woods latest news?
Rumours have it that she is dating Devin Booker, an American basketball player. However, she twitted a man named Flash Hudges and called him her boyfriend.
It looks like Khloe Kardashian and Thompson are together again in less than a year and a half after separating because he kissed Jordyn but did not have sex with her. On the other hand, Jordyn seems to have moved on from the drama.
She revealed in her Instagram stories that she went for a COVID 19 test as a precaution. The model also recommended that people should do the same.
Mind-blowing Jordyn Woods photos
There are many cute pictures of Jordyn on her Instagram page, from bikini, sports to formal dressing shoots. Here are some of her best pictures.
1. She looks cool in a pink suit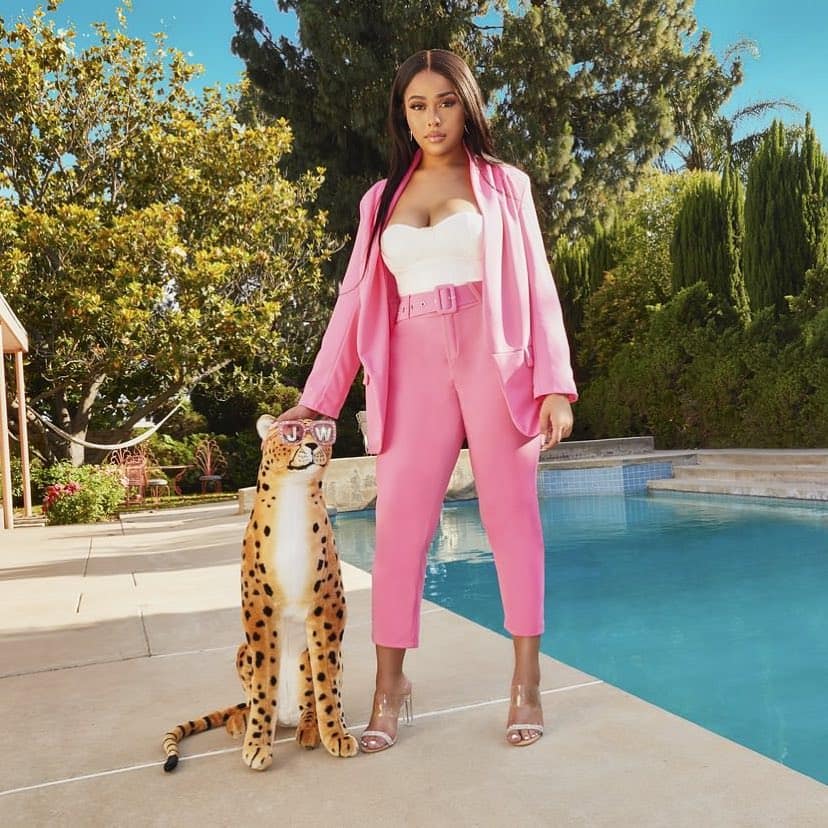 The model has perfect looks for trendy clothing designs from official to casual attires. The pink suit, shoes, and white top combination enhance her beauty.
2. The model in training attires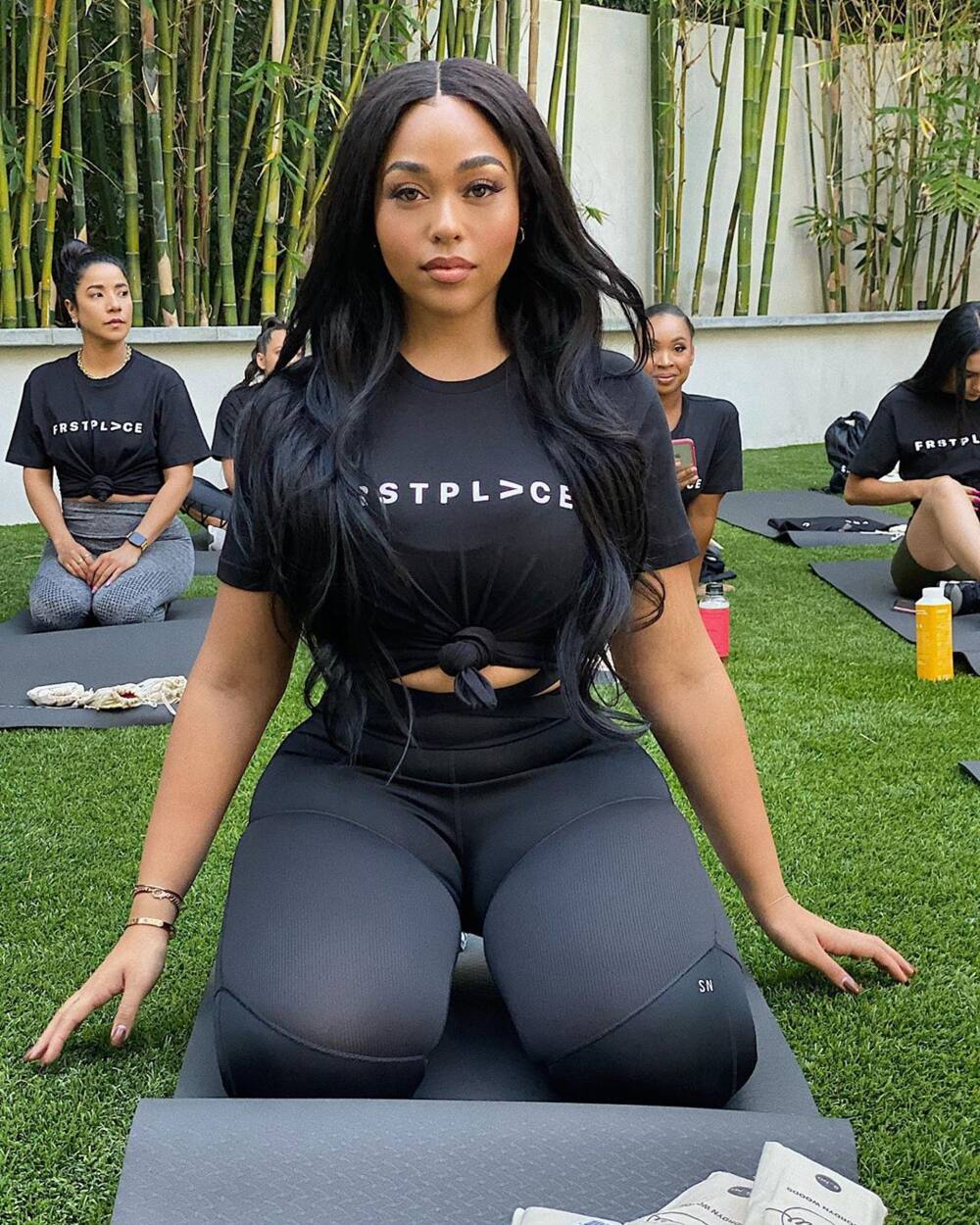 Her Instagram posts reveal that she is cautious of her health; therefore, she keeps fit by hitting the gym, doing yoga, sports, and other fun activities.
READ ALSO: Natural beauty: Stunning bride rocks no-make-up look for her wedding
3. The good old days between her and Kylie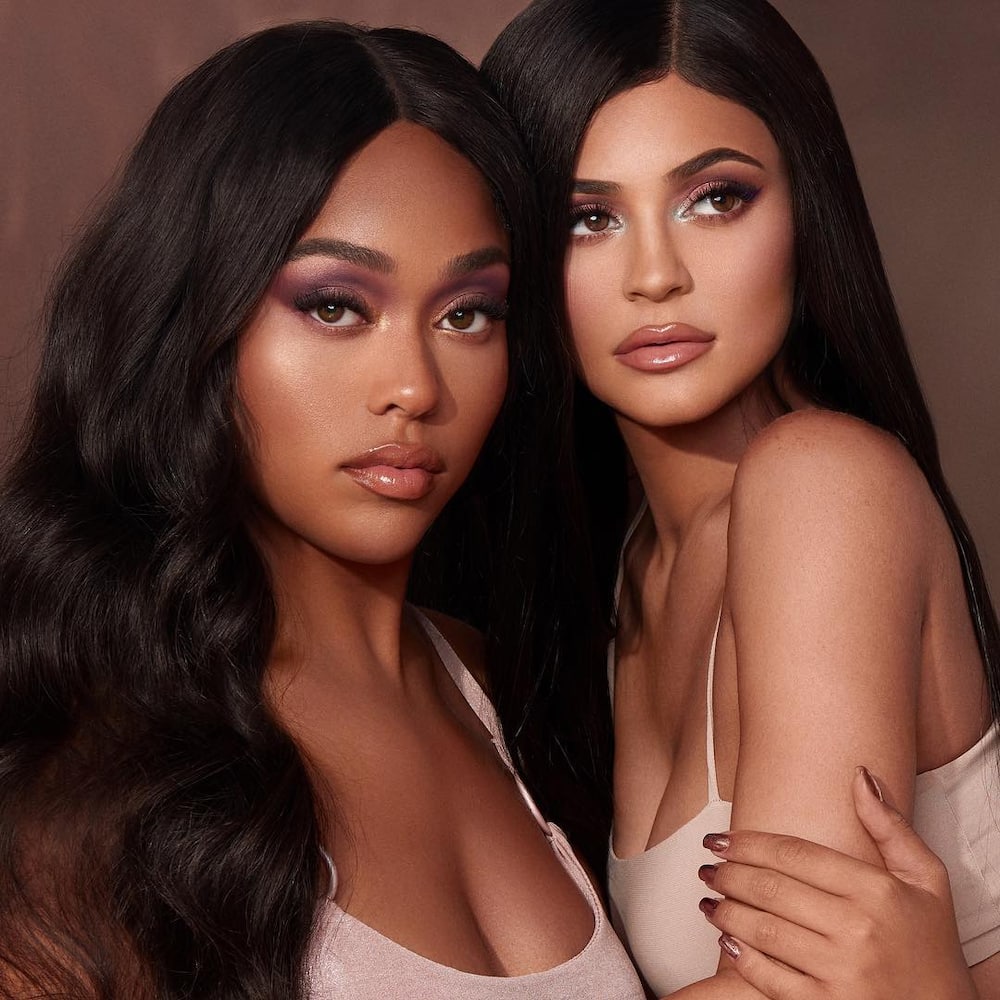 When she posted this picture, thousands of fans flocked on her Instagram's comment section, pleading with her to do whatever it takes to reconcile with Kylie.
4. Wood's chick look is adorable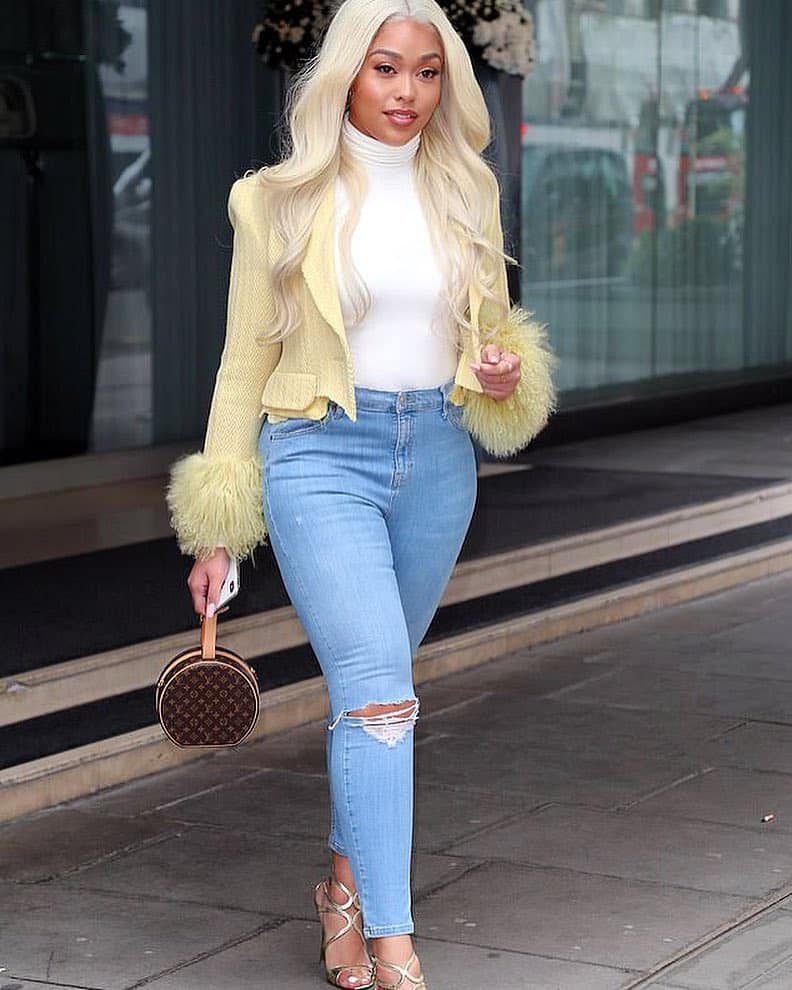 The model has a great taste of colours, clothes' designs, hairstyles, make-up, and accessories. Her dressing turns heads and breaks necks.
READ ALSO: Somizi Mhlongo shares gorgeous pics with bestie Vusi Nova
5. Jordyn and her sister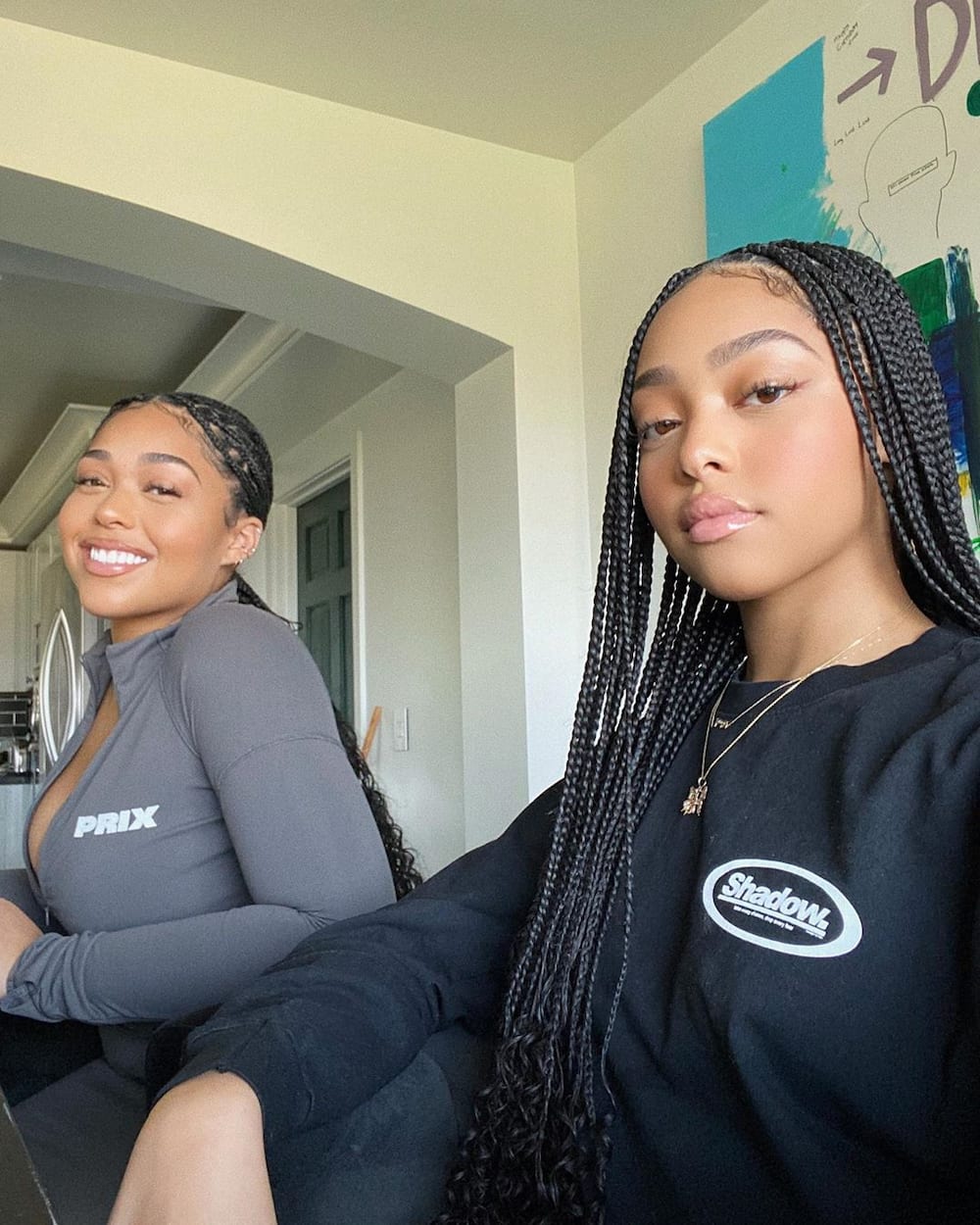 Can you identify Jordyn in the image below? The striking resemblance that she shares with her younger sister is fascinating.
What is your opinion about Jordyn Woods's honesty regarding the moment of weakness she had with the boyfriend of her best friend's sister? Did she do the right thing by opening up? On the other hand, was Kylie Jenner justified to end her friendship with Jordyn to support her sister? Kylie stopped talking to her friend to date.
READ ALSO: Nandi Madida and Zakes Bantwini apply to change marriage contract
Nandi Madida and her husband, Zakes Bantwini, have applied at the Johannesburg High Court to change their marriage contract. According to Briefly.co.za, the couple wants a substitute 'in community property ownership' agreement with 'out of community property ownership' contract.
Zakes stated that he owns two multi-million-Rand mansions in Durban and Joburg while the Skhanda hitmaker does not own any assets to her name; therefore, he is uncomfortable with their current contract. Mzansi have varying opinions about the situation of their beloved couple. Get the full story by tapping on the link.
READ ALSO: