- The health of Senzo Meyiwa's mother, Ntombifuthi, has deteriorated as a result of the lack of arrest of his son's killers.
- Senzo Meyiwa's brother, Siya, accuses the law enforcement authorities of being 'useless' and 'toothless'
- Meanwhile, Senzo's older brother Sifiso has also weighed in on the allegations and shared his frustrations over the dead-ends
PAY ATTENTION: Click "See First" under the "Following" tab to see Briefly.co.za News on your News Feed!
Former Bafana Bafana captain Senzo Meyiwa's family is taking the reported confession by a hit man who allegedly took part in his murder with a pinch of salt.
According to a report by City Press newspaper on Sunday, the hitman, who was not named, implicated Meyiwa's lover and songstress Kelly Khumalo.
However, in an interview with Briefly.co.za by freelancer Wiseman Manzini, Meyiwa's brother, Siya, described the latest development as another 'diversion' in Meyiwa's case.
He said this was another clear indication to them as the family that the end was not in sight in his brother's murder case.
"I can tell you now that this is another diversion from the real killers of my brother. And as the family, no one has come to us with these revelations and these people called hitmen are faceless," said an enraged Miya.
It's been six years since the footballer was gunned down at the Khumalo's household in Vosloorus, but the police were yet to nab his killers.
Infuriated, Siya unleashed a scathing attack on the country's law enforcement authorities, saying they have failed not only the family, but the whole country.
"Senzo belonged to the nation. We only produced him and handed over to the nation. So, I'm pretty sure we are not the only ones who are feeling the pain of not seeing justice being served," said Siya.
He added that this showed that the country's law enforcement authorities were 'useless' and 'toothless'.
"But one day, history will judge them harshly. We have endured inexplicable pain as the family and they tell us about faceless people," said Siya.
He blurted on, saying the country's crime-fighting agencies were a 'disgrace' and filled with 'incompetent' people.
"Imagine, it has taken them more than six years now to investigate a case of someone who was killed in front of people," charged Siya.
He would be drawn into commenting about who the family believed was responsible for Meyiwa's death.
Siya said the lack of arrest had led to the deterioration of the health of Meyiwa's mother, Ntombifuthi.
When contacted, the soft-spoken Ntombifuthi said: "I will talk about this when the real killers of my son are arrested, for now I'm not prepared to say anything."
She would not comment any further.
Senzo's older brother, Sifiso Meyiwa, has also weighed in on the claims. Speaking in an exclusive interview with All4Women, Meyiwa said that they only found out about the allegations through the media.
He told the publication that the family had not been informed of the developments.
He went on to say: "There is nothing much we can say at this time. We'll be convinced when the matter is in court."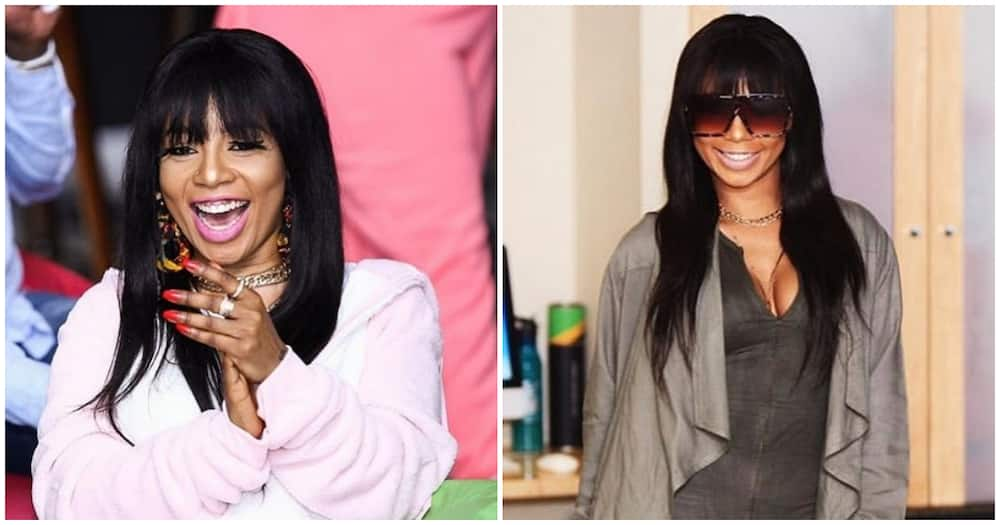 READ ALSO: DJ Sbu: Mzansi's hustler launches brand-new Mo Faya soft drink
Meanwhile, Kelly Khumalo is under scrutiny as South Africans continue to judge her in the public court. A report caught the nation's attention after claiming to have spoken to the hitman allegedly responsible for Senzo Meyiwa's death.
The hitman was questioned and allegedly stated that Kelly had been responsible for the death of her second child's father.
Meyiwa's death has been an ongoing controversy for six years now and Khumalo's name has been consistently dragged into debates on the matter. Despite so many people being present on that fateful day, including Kelly's mother, sister and friends, no one can solve the mystery surrounding what truly happened.
Enjoyed reading our story? Download BRIEFLY's news app on Google Play now and stay up-to-date with major South African news!