Operation Pacific teasers for September 2020 present a captivating forthcoming Mexican drama series on Telemundo. The story revolves around the fearless Amalia Ortega, a federal agent. She is commissioned to arrest El Guapo, the drug trafficking kingpin who controls the illegal business on the northern border of Mexico.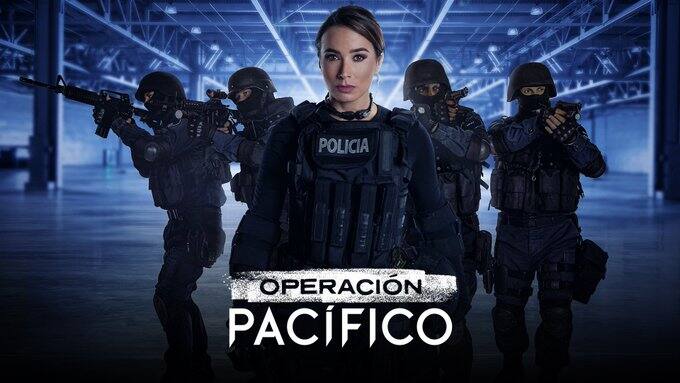 My Perfect Family ends on 12th September. Telemundo will start airing Operation Pacific on Monday, 14th September. Tune in from Mondays to Sundays at 21:00.
What is coming up on Operation Pacific September 2020 teasers?
Get an honest and intriguing view about drug trade from this drama series. The story reflects what befalls a society that fights illicit drugs and how individuals can help their governments to overcome the situation.
14/09/2020: Monday
The cops seize a drug shipment in the Sonora desert while the federal agent Amalia Ortega raids the drug lord's warehouse.
READ ALSO: Geet teasers: October 2020
15/09/2020: Tuesday
While the security team embarks on saving Amalia's husband, Jorge, from the abductor, she moves her children to a house that is under tight security. What does the Doctor want from Amalia's family?
16/09/2020: Wednesday
The Doctor escapes and hires a killer to go after Amalia. The man targets her when she and the children pay Jorge a visit at the hospital.
17/09/2020: Thursday
Paula, a cop, disguises herself as a prostitute to find leads to the Doctor's hideout. Her colleagues help her accomplish the mission. Later, Amalia's team surrounds the Doctor's house.
18/09/2020: Friday
Amalia and her colleagues overpower the Doctor's men, thus preventing him from escaping. On the other hand, Vargas plans to kill the Doctor to stop him from spilling the beans about the illicit drugs business.
19/09/2020: Saturday
Amalia faces her enemy, Mama Gladys. López terminates the unit and seeks presidential permission to engage in a secret operation that will beat the drug dealers at their own game.
20/09/2020: Sunday
Pedraza worms his way into the Governor's cartel. Amalia sees incriminating evidence in the Governor's office while she is in a hurry to escape.
21/09/2020: Monday
Amalia warns Pedraza; therefore, he escapes on time. Later, Amalia's bosses direct her to share all the information she comes across with Vargas. Will she tell him that she found the location of the laboratory?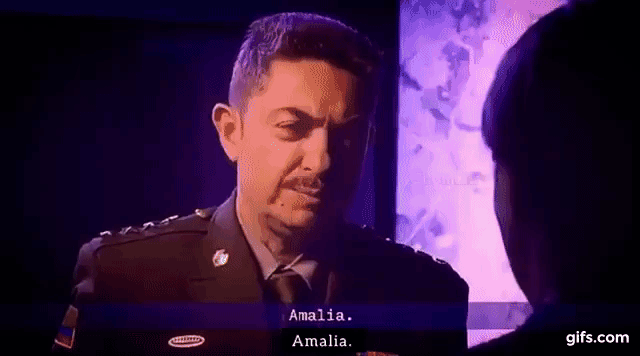 READ ALSO: This is Fate 3 teasers: September 2020
22/09/2020: Tuesday
Amalia, Pedraza, and Vargas return to Bogotá. Vargas has sustained severe injuries from the fight with the criminals. Mr M's lawyer saves him from going to prison, and Vargas hires an assassin to kill Pedraza.
23/09/2020: Wednesday
Pedraza believes that El Guapo attempted to kill him. Nevertheless, Vargas demands evidence from Pedraza that proves he is telling the truth about El Guapo.
24/09/2020: Thursday
Wilson kidnaps Mariana and demands a ransom from Jorge. At the same time, Amalia realizes that her husband has been cheating on her with Mariana.
25/09/2020: Friday
Amalia flees from her kidnappers and rescues Pedraza. The duo follows the Governor, but he escapes. Later, Paula and Rojas discover Mr M's true identity.
26/09/2020: Saturday
The Governor abducts Jones. While Amalia and López prepare to rescue him, someone informs the Governor, so he plans to hold Amelia and her men in captivity.
27/09/2020: Sunday
Paula and Rojas lay their hands on convicting evidence against the Governor. Meanwhile, Mr M escapes Amalia's confrontation.
28/09/2020: Monday
Mariana attempts suicide by consuming a heroin overdose. On the other hand, Amalia confides in Pedraza about her failed marriage. In a moment of weakness, they make love in a hotel.
READ ALSO: Maid in Manhattan Teasers (on eExtra): September 2020
29/09/2020: Tuesday
Amalia gives López the proof he requires to initiate an investigation on Vargas. El Guapo calls Vargas to thank him for helping him deal with Mr M.
30/09/2020: Wednesday
The romantic time that Amalia and Pedraza shared at the hotel forces them to talk about their relationship. Later, she requests her superiors to allow her to investigate Vargas because the investigation might lead the police to El Guapo.
What is happening to Operation Pacific characters?
Amelia's marriage is on the rocks, while her children are in danger because of her job. She ends up spending a night in the arms of Pedraza, her male workmate, to get over her marital problems.
Although Vargas is a cop, he is also one of El Guapo's men. He tries to kill his colleague, Pedraza. Amelia wants him investigated because she suspects that he informs the drug lord about the police's plans.
Mariana, the woman Amalia's husband is having an affair with, attempts suicide. Who will help her overcome drug addiction and other challenges in her life?
Operation Pacific teasers for September 2020 show how criminals run their cartels. The story is inspired by real-life cartels that become violent when faced by cops and moral people in society.
READ ALSO: Lord of the Skies 7 teasers: September 2020
You might also love the Lord of the Skies 7 teasers: September 2020 from Briefly.co.za. The series was also created from the drug trafficking world, but its story is unique from Operation Pacific. Dylan rejects a well-paying job from Estrella and Pío because he is running away from Castillo. He is afraid that the job will expose him to his enemy.
While the Casillas cartel is doing its best to rescue Amado, she also tries to get herself out of the situation. Amado blackmails Nikos into telling her the truth about her abductors and also convinces Navarro to tamper with Corina's file. Click on the link to read the full story.
READ ALSO:
Age is Just a Number 2 Teasers: September 2020
Rhythm City Teasers: September 2020
Zara's Nikah teasers: September 2020