2 Pythons land in man's kitchen while fighting over mate in ceiling
- David Tait walked home from his workplace only to find two giant snakes in his house
- He called a snake catcher Steve Brown, who took the reptiles to a nearby state forest
- Brown said the two male reptiles may have been fighting over a mating partner before they fell from the ceiling
PAY ATTENTION: Click "See First" under the "Following" tab to see Briefly.co.za News on your News Feed!
Imagine you come home from work and you walk home to two unexpected and equally dreaded visitors in your house, what would you do?
This was the exact conundrum that a man in Australia found himself in after walking home only to find two huge pythons in the living room and another one in the bedroom.
READ ALSO: Exclusive: Senzo Meyiwa's brother speaks out after hitman accuses Khumalo
David Tait was left in shock when two carpet snakes tumbled on to the kitchen floor of his Brisbane home before they slithered into his bedroom and living room, according to Sky News. Tait found his house in a disorderly manner with several ceiling tiles on top of his appliances.
After realising there were snakes in his house, Tait called snake catcher Steve Brown, who said the two reptiles were male and may have been fighting over a female.
Brown said the two were "some of the biggest and fattest" he had ever seen, measuring 2.8m and 2.5m long and weighing 22kg.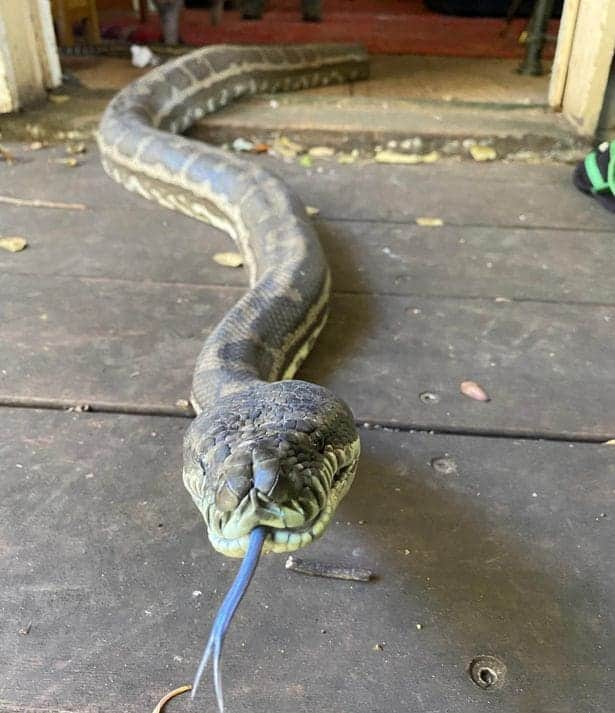 "I was pretty amazed at the size of them and what had actually happened in the lead-up. It was certainly something to remember as you don't see or hear of snakes falling from the ceiling very often," he said.
With fears of a third snake being in the house, Tait started to search for it but could not find it. He said the snakes may have crawled into the ceiling of his house from a nearby bush.
"We have a lot of bush around here so you do see snakes, but I'd never seen snakes of that size,'' Tait said.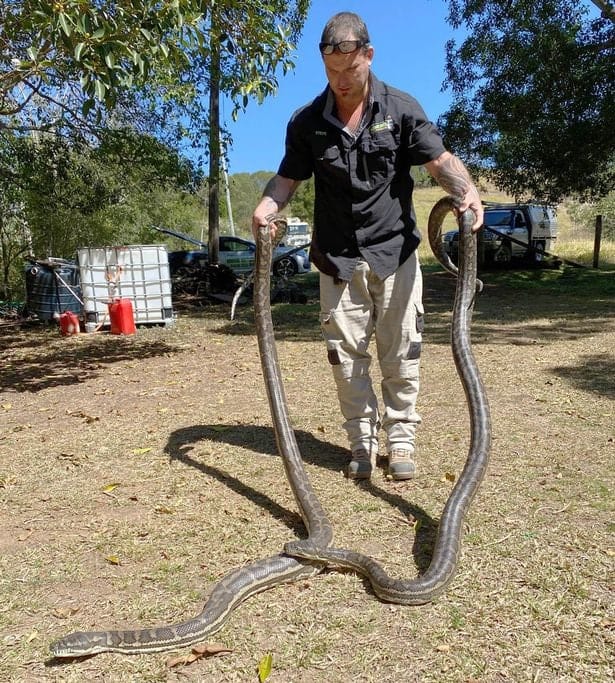 READ ALSO: Video shows brave dog trying to protect owner against armed robber
The two snakes were relocated to a nearby state forest.
In Australia, snakes in houses is common, especially when the weather warms up following winter. October and November are usually peak snake season in the country as it marks the beginning of their spring.
Snakes come out of hibernation and begin to look for food and to breed.
Enjoyed reading our story? Download BRIEFLY's news app on Google Play now and stay up-to-date with major South African news!
Source: Briefly News