Interesting facts about Minka Kelly, Trevor Noah's current girlfriend
The past couple of hours have been filled with curiosity after the speculations of Minka Kelly being Trevor Noah's new girlfriend surfaced online. Mzansi has shown interest in knowing who the new lady that the funnyman is dating is. Therefore, unveiling the not so popular details about Minka might go a long way.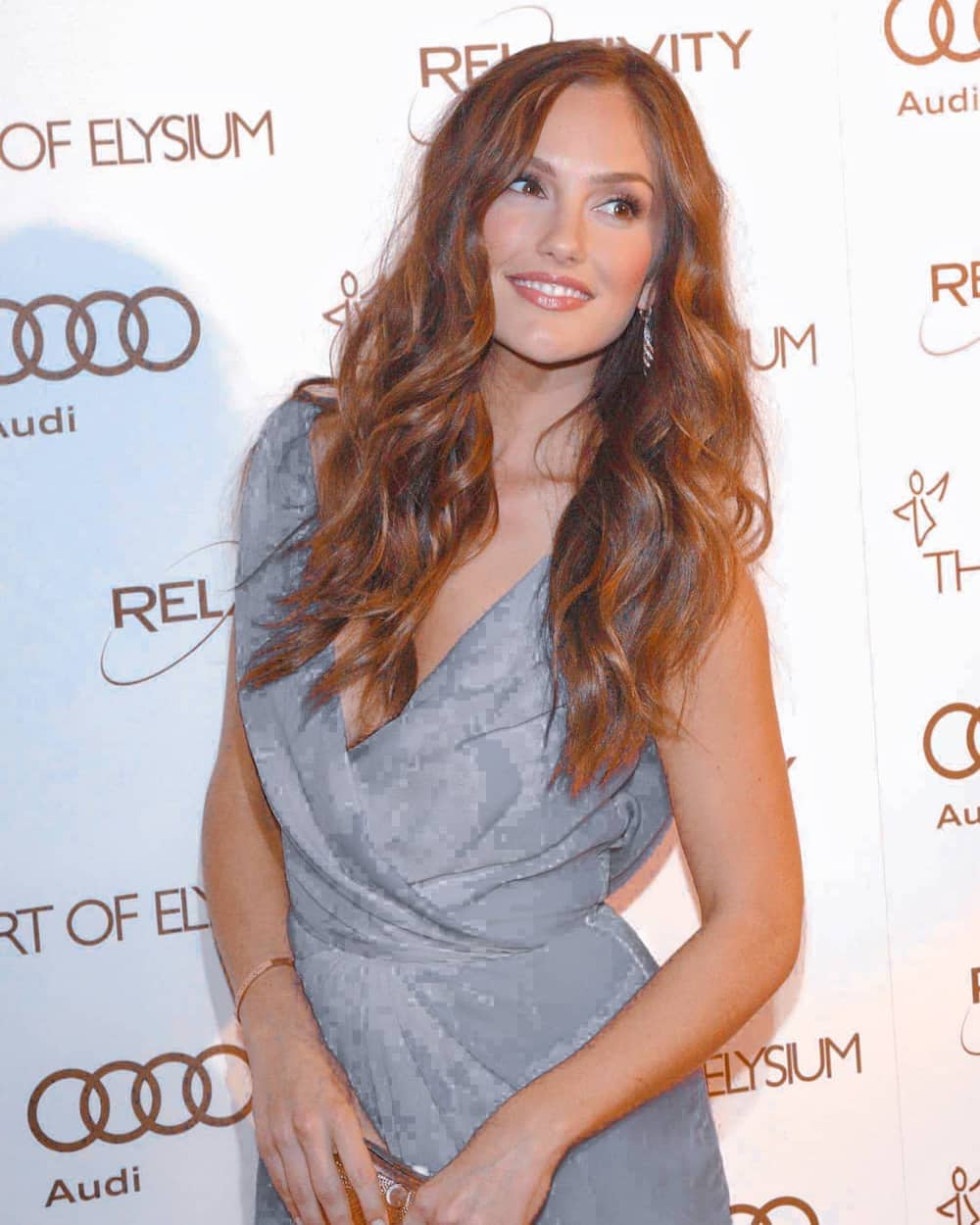 Minka Kelly has been presumed to be dating Trevor Noah, and the speculations have led fans to find out details about her. Interestingly, she is not a new face on the screens. You will be gutted to discover that she is someone you have encountered before. How about reading on for more details.
13 fun facts about Minka Kelly
Minka Kelly is an American actress and model who grew up in New Mexico under the care of a single mother. For close to two decades, she has been in the acting scene. She has transcended to fame because of how well she has been pulling her stunts. These details will come in handy in making you know her more.
1. She was born into a rock royalty
Minka Kelly is the daughter and the only child to Rick Dufay; the Aerosmith guitarist. She spent the better part of her childhood living under the care of her mother, who had to run several jobs to fend for her. As a result, they ended up settling in New Mexico.
2. She turned down a breast augmentation procedure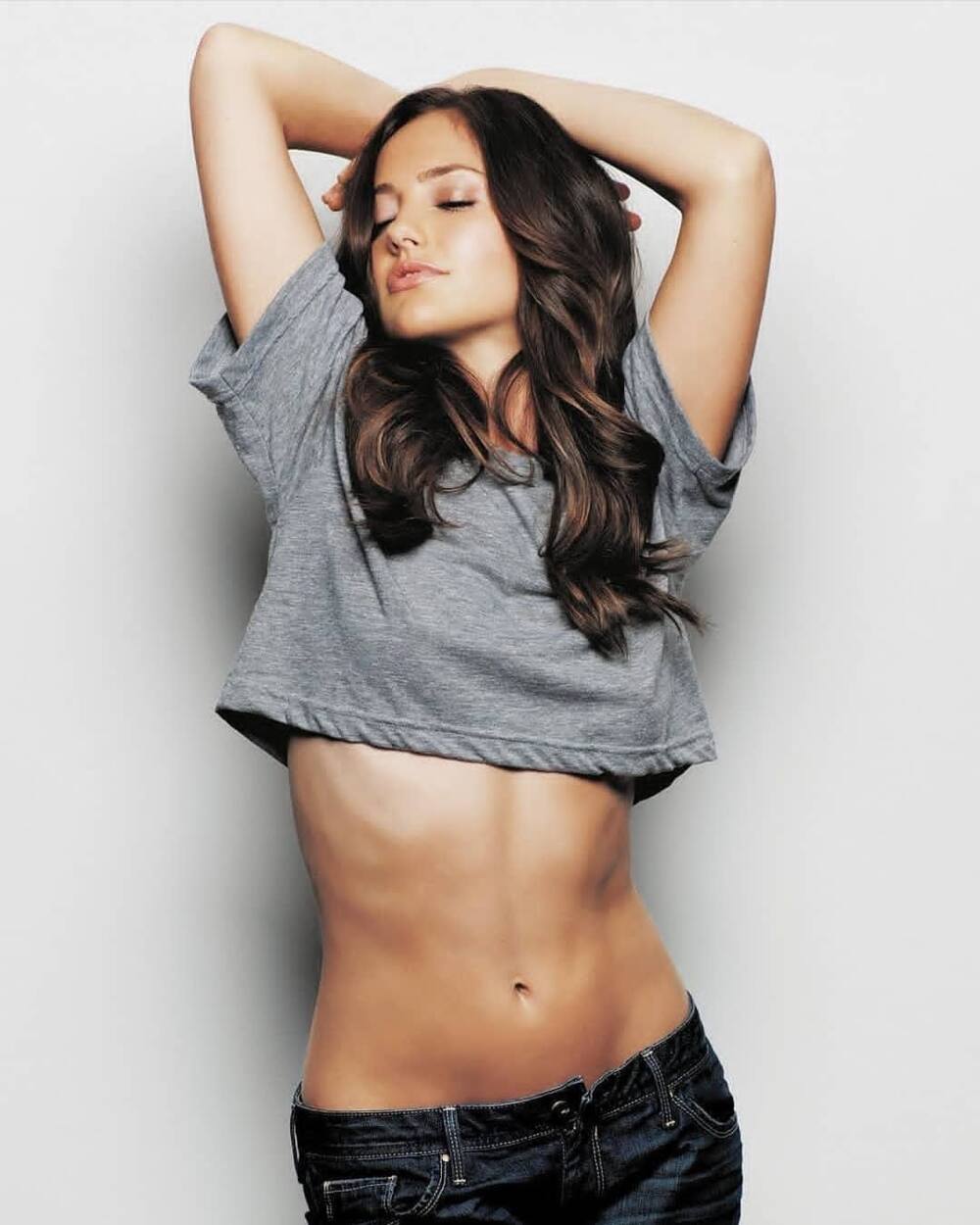 After completing her high school in New Mexico, Minka went back to Los Angeles where she was born. There, she went for a test shoot for a modelling agency. After the shoot, she got an opportunity by a former Playboy Playmate who asked to manage her. He hooked her up with a job as a receptionist at a cosmetic surgeon's office. The ultimate prize of the job was that she would have a breast augmentation procedure in return for the services that she would have offered. However, Minka turned down the offer; hence, it led to her losing the job opportunity.
3. She did not go to theatre school
It is interesting how successful her career and life turned out to be. Minka Kelly made it into the movie scene in 2003, and since then, she has been doing her thing and even landed top roles in the best-selling TV productions. The irony of it is that she did not study acting! She must be pretty talented! When pulling her roles, her style is different as she believes in making characters look real by relating the roles to her choices and experiences.
4. She boasts of a covetable acting career
She made a debut into the acting scene in 2003 and has consistently nurtured her skill to land lead role positions in some of the best-selling TV shows and movies. Minka Kelly acting career has culminated in her featuring in productions like, Jane the Virgin, Legends of Tomorrow, Titans, Entourage, Parenthood, What I like about You, The Beach House, Naked, to mention a few.
5. She is most known for her role on Friday Night Lights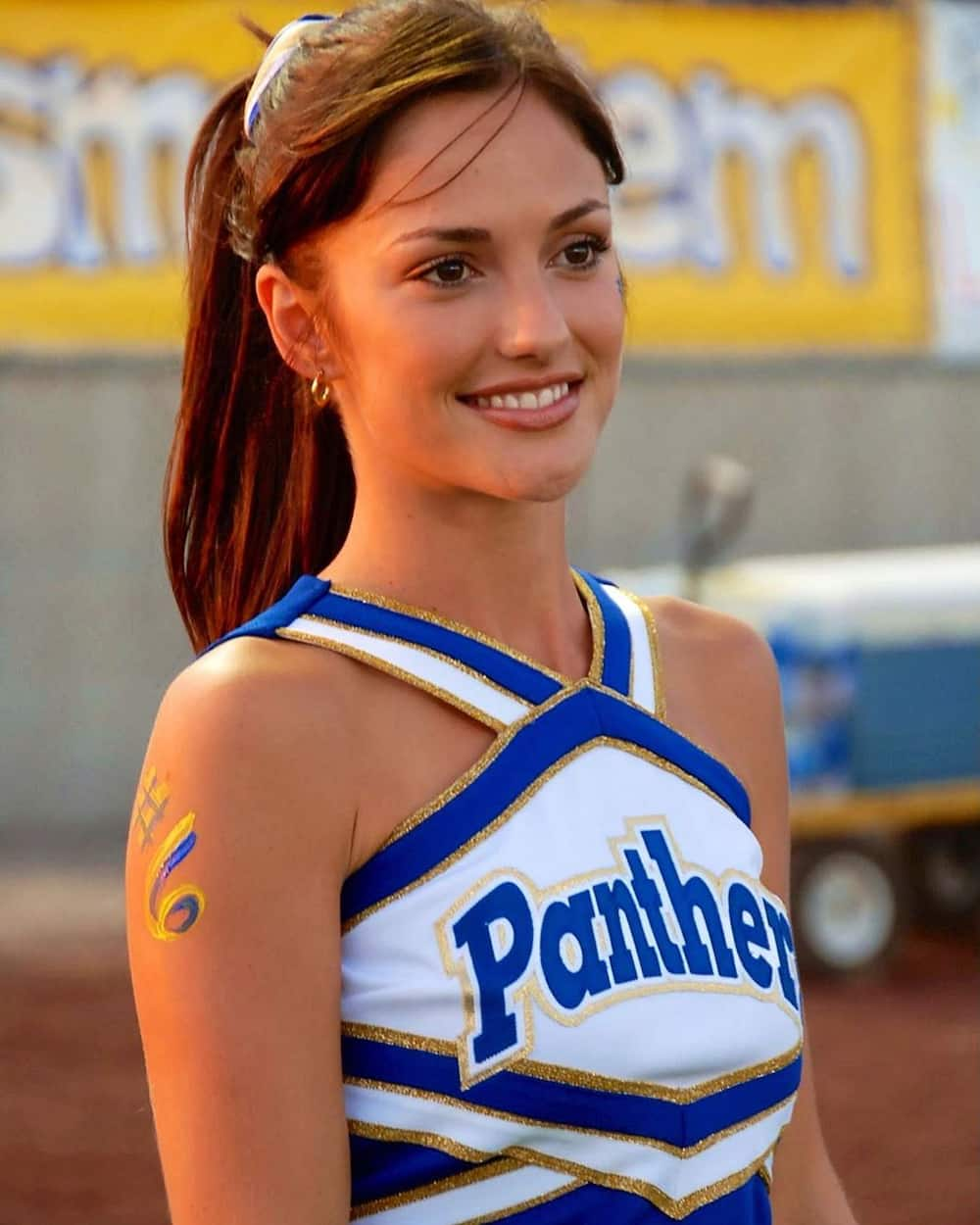 Apart from everything that Minka Kelly has ever done in life, she is famous for her role as the girl next door, Lyla Garrity in Friday night Lights. In the show, she features as a cheerleader for the Dillon Panthers football team and is in a romantic relationship with Tim Riggins. Taylor Kitsch features in the show as Tim Riggins. She left the show in 2009 after the fourth season.
In October 2020, through the caption of an Instagram post, she reflected on the show's 13th anniversary and how much it had impacted her acting career. She expressed her gratitude saying,
There was no way a show about football - that was already a movie - about a player who breaks his neck in the pilot episode is going anywhere, but a job is a job amirite! But it was not about football. It was about relationships, family, humanity, love and loss. It was about longing to fit in and wanting to get out. It was about life in a small town and how a community comes together in good times and bad. Little did I know I hit the proverbial jackpot and the show would go on for five years. I'm forever grateful.
6. She did not want to be an actress
Funny enough, acting was not Minka's first love. In 2008, during an interview with Men's Health, she stated that she originally envisioned herself in the medical field. When she relocated from New Mexico to California, she started working immediately, and out of her four jobs, she worked as a surgical assistant.
Nonetheless, everything changed when she attended her first-ever acting class. She discovered her niche in acting, and it brought out the best in her. She realised that acting was what she had to do with her life.
Apart from acting, she also enjoys cooking. In 2015, she took a six-month culinary course at the New School of Cooking in Culver City.
7. Minka's views on relationships
Minka Kelly is open and confident about her beliefs; she boldly articulates her opinions on relationships and what she looks out for in a partner. According to her IMDB profile, she subscribes to the following philosophies:
In any solid, good relationship, it takes a while to trust someone.
I think brutal honesty is extremely important. Don't be afraid of being up-front about your feelings and your life.
I think the most attractive thing for me when I meet a guy is confidence and him being comfortable in his skin. I like someone who doesn't need approval or validation.
8. She has a history of dating celebrities
Trevor Noah just followed some high-profile men that Minka has dated. In 2007, she dated Captain America; Chris Evans, although they broke up after a couple of months. They tried to rebuild their relationship in 2012, but it ended in 2013.
Between May 2008 and August 2011, she dated Derek, a baseball player for the New York Yankees. They secretly got engaged, although the news of engagement became public in January 2010. Between December 2015 and October 2016, she was reported to be dating Josh Radnor, although the relationship was private.
In September 2020, a source revealed the details of Minka and Trevor Noah dating and that the relationship had lasted a couple of months. The source went further to say that they had been living together in the comedian's Manhattan home and that they had plans of "getting serious."
9. She was at one point named the sexiest woman alive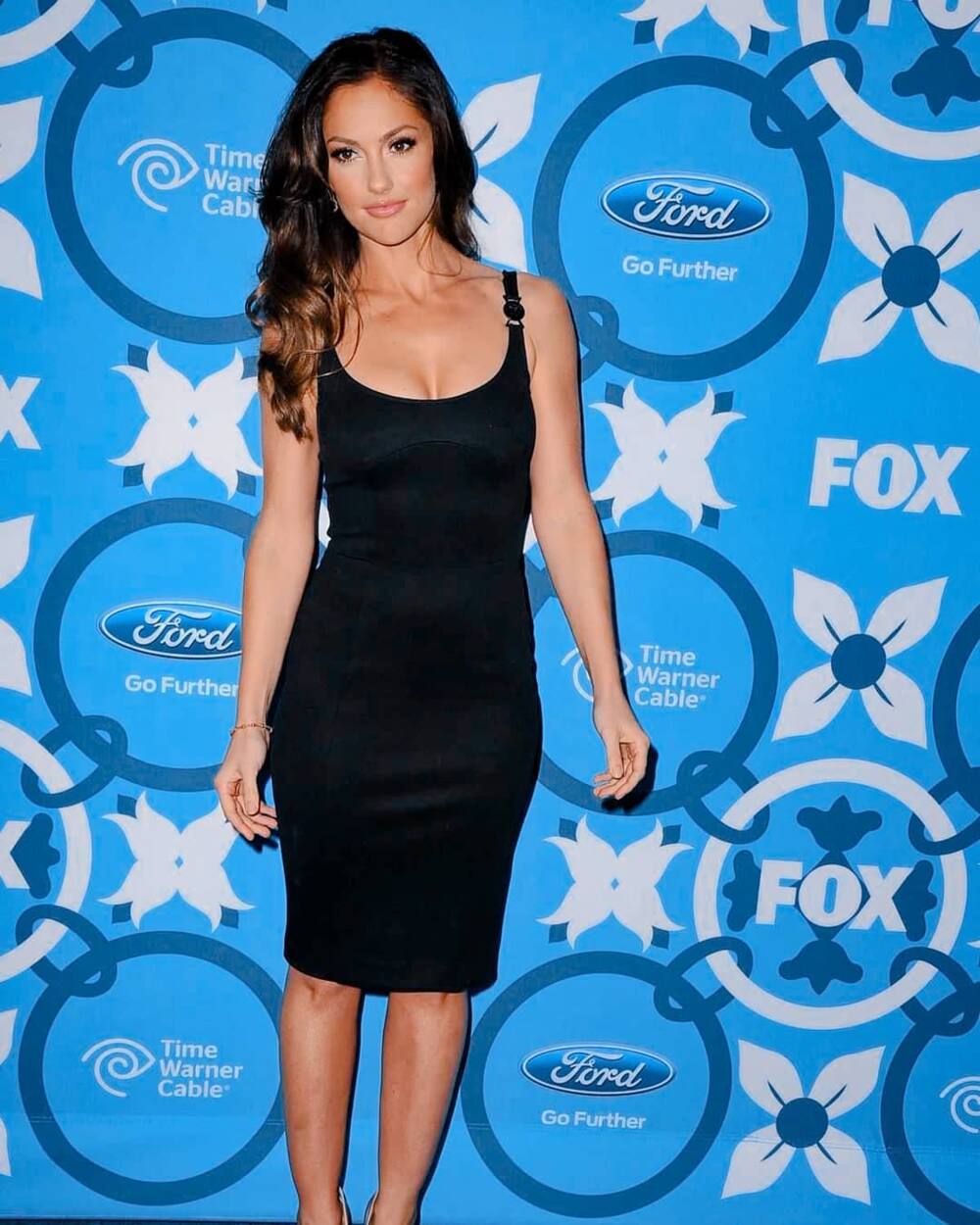 Minka Kelly is a package of beauty and success. Her beauty struck the eyes of her fans when she made it to the limelight. In 2011, she was recognised as a household name by a poll that was conducted by a reputable source. She also secured a position in the Hot 100 section of the Maxim Magazine two times. What more convincing would you want to prove how much of a goddess she is?
10. She is a staunch civil rights activist
Minka has a massive following on social media. She has been vocal about human rights and has actively championed the Black Lives Matter campaign. She has also led the call for the youth to take part in the oncoming USA elections, imploring that their votes count in influencing a better country. To crown it all, she is a lover of animals and serves as an ambassador for the International Fund for Animal Welfare (IFAW).
11. She's also a jewellery designer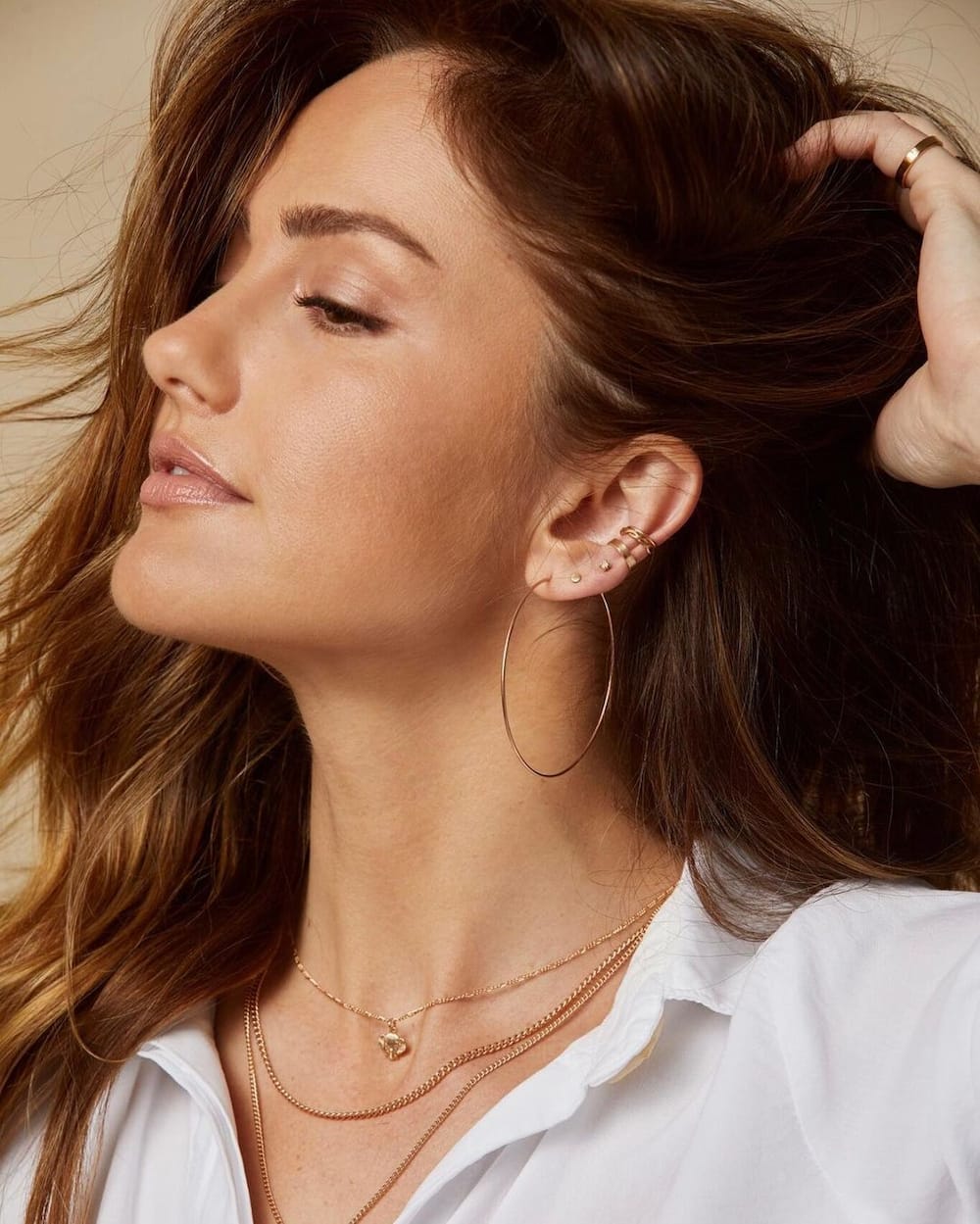 From acting to activism to cooking, Minka Kelly wears many hats. She has ventured into the jewellery business and is collaborating in a jewellery collection. In 2019, she partnered with ABLE, an ethical fashion label, to create her line of necklaces, earrings and rings. She first collaborated with them in 2009 after losing her mum in 2008 to colon cancer. She fell in love with the idea of the business of creating jobs for women who did not have opportunities.
12. Minka Kelly and Trevor Noah are reportedly in a "very serious" relationship
In August 2020, speculations about Minka being Trevor Noah girlfriend surfaced. According to the source, the two had been quarantining in Trevor Noah house in New York. Amidst the speculations, the two alleged lovebirds did not come out to react to the claims.
In January 2021, another source reiterated that Trevor Noah and Minka Kelly started dating before the quarantine period. The source went further to say that theirs was more than a fling and that they were very happy in a serious relationship.
The sequence of events in their social media accounts also proves that they could be together. They have followed each other on Instagram and have liked each other's pictures from as late as 2019. Trevor Noah's last serious relationship ended in 2018. He had romantically been involved with Jordyn Taylor for four years.
13. Sources say Kelly and Noah live together.
Apart from the allegations of Minka Kelly dating Trevor Noah, in November 2020, another source came out to claim that they were looking for houses in Los Angeles. The report turned out to be true. According to another source for People, Trevor Noah reportedly bought a mansion worth $27.5 million in the A-list neighbourhood of Bel-Air. The source went further to state that the two lovebirds were happy and were planning to move into the six-bedroom mansion together.
The source went further to say,
They are making plans for a future together, and it's a very stable relationship.
They have been spending time between coasts over the last year and had been looking for a place in L.A. as a couple.
These facts must have painted an image of who Minka Kelly is. Do you think the speculations about them being together are true? And if that is the case, do you presume that they will come out and acknowledge that they are together? Make sure to leave your comments below.
READ ALSO: Sjuku bio: real name, discography, profile
Briefly.co.za recently reported exclusive details about Sjuku biography. Sjuku is a renowned man on social media, although he is famous for controversial reasons.
His biography elaborates why he makes controversial remarks about South African celebrities.
Source: Briefly News