The past five years have seen the rise and immense growth in Ed Sheeran's music. He has earned the title of a musician who has epitomised the art. His lyrics have a unique way of getting to his fans and making them be in the moment. Apart from his music, how well would you describe Ed Sheeran?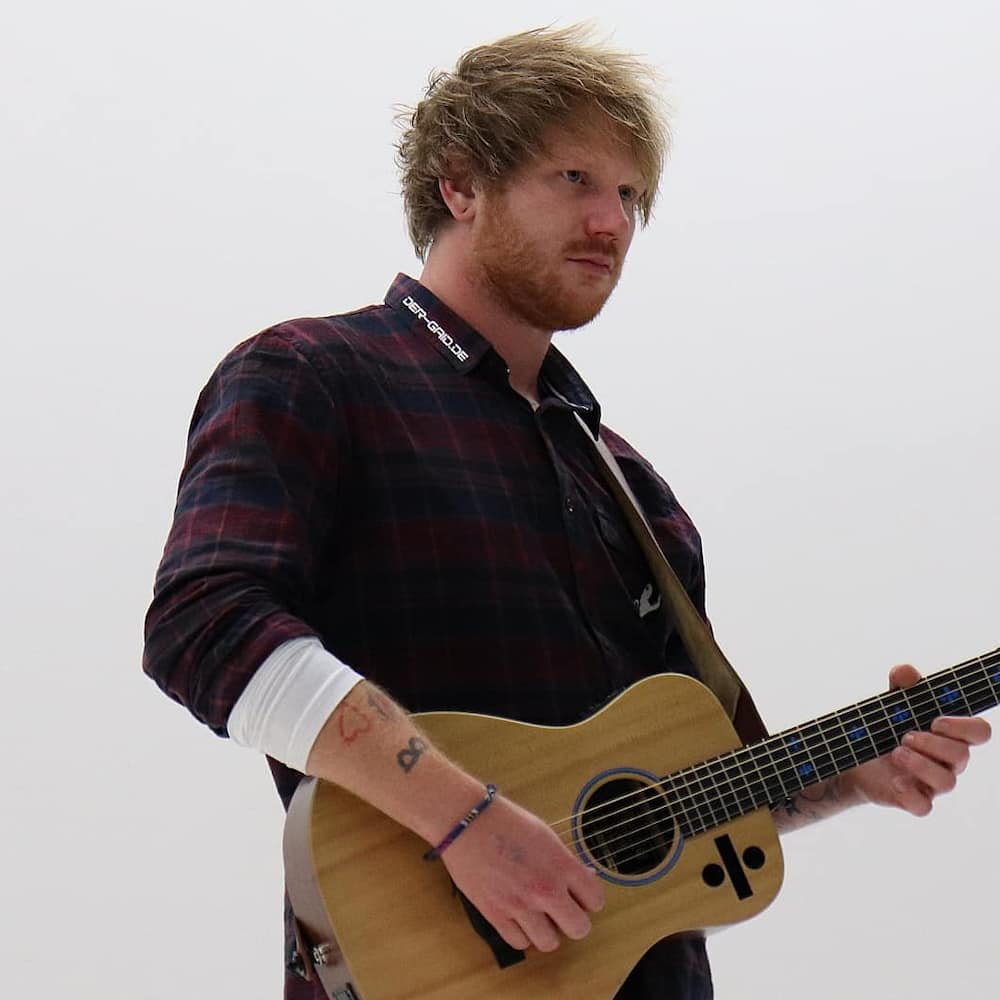 Ed Sheeran has been blessing his fans with his epic music, and his fanbase has grown by the day. He has bagged a couple of awards and set the record, thanks to his hits. Besides music, how is his life like? How about delving into details to find out more?
Ed Sheeran profile
Real name: Edward Christopher Sheeran
Date of birth: 17th February 1991
Place of birth: Halifax, West Yorkshire, England
Citizenship: United Kingdom
Profession: Singer, record producer, songwriter
Marital status: Married
Spouse: Cherry Seaborn
Instagram: teddysphotos
Ed Sheeran biography
Ed Sheeran was passionate about music at a young age, and he expressed his creativity through art. As a teenager, he faced life by its horns and set out on a journey to grow his career. His journey was tumultuous, but he braved the storm. At his age, he has achieved more than what most of his peers have. His biography highlights his journey in music.
Ed Sheeran age
He was born on 17th February 1991 in Halifax, West Yorkshire, England; hence, as of date, he is twenty-nine years old.
READ ALSO: Ed Sheeran, wife Cherry Seaborn expecting first child together
Ed Sheeran wife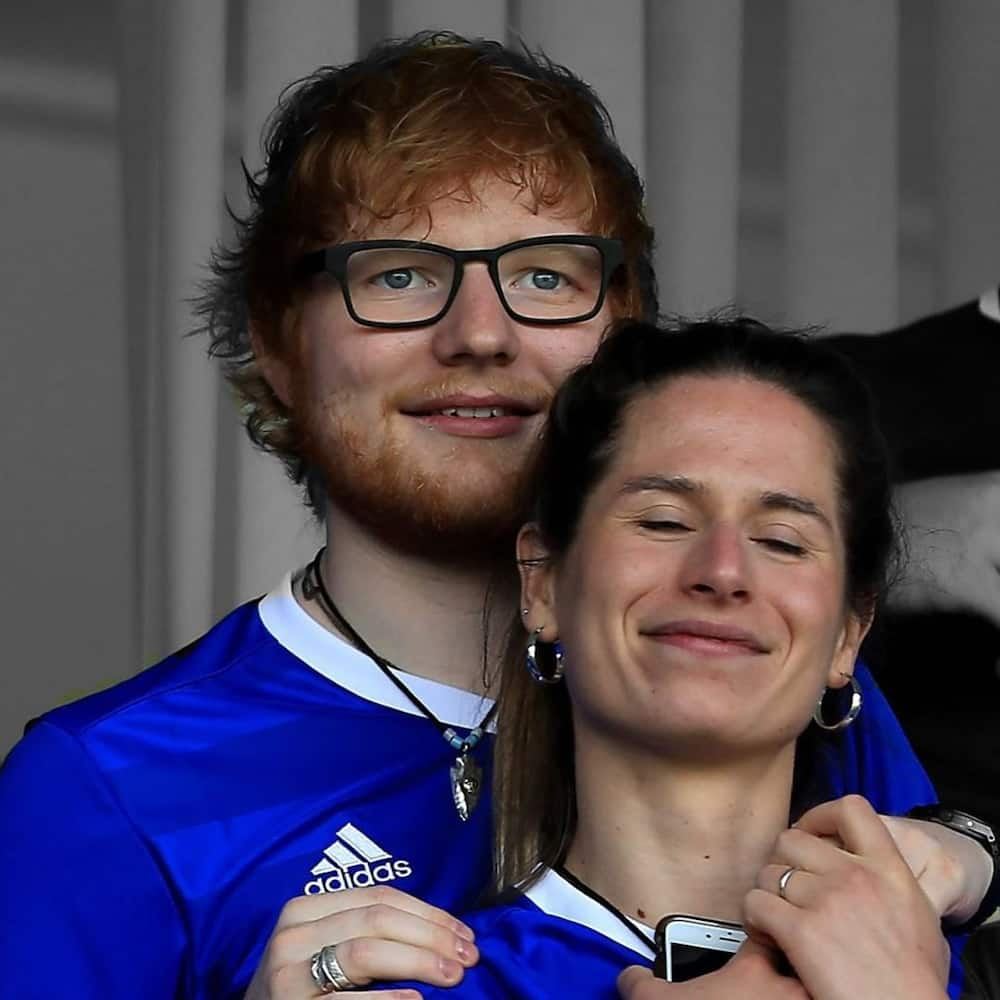 The 'Thinking Out Loud' hitmaker married his childhood lover and friend; Cherry Seaborn. They had their wedding in December 2019 in a private ceremony that was held in a small church in Suffolk, near the bride's home. The wedding was reported to have taken place in the presence of 40 family members and friends.
Ed Sheeran children
On 1st September 2020, Ed Sheeran took to his Instagram account to announce the birth of his daughter; Lyra Antarctica Seaborn Sheeran. He expressed his excitement through a warming caption stating:
Ello! A quick message from me as I have some personal news that I wanted to share with you... Last week, with the help of an amazing delivery team, Cherry gave birth to our beautiful and healthy daughter - Lyra Antarctica Seaborn Sheeran. We are completely in love with her. Both mum and baby are doing amazing and we are on cloud nine over here. We hope that you can respect our privacy at this time. Lots of love and I'll see you when it's time to come back, Ed x
It is paramount that the singer is head over heels because of the new addition to his family and the beautiful journey of parenthood.
READ ALSO: Singer Ed Sheeran announces the birth of his baby daughter Lyra
Ed Sheeran music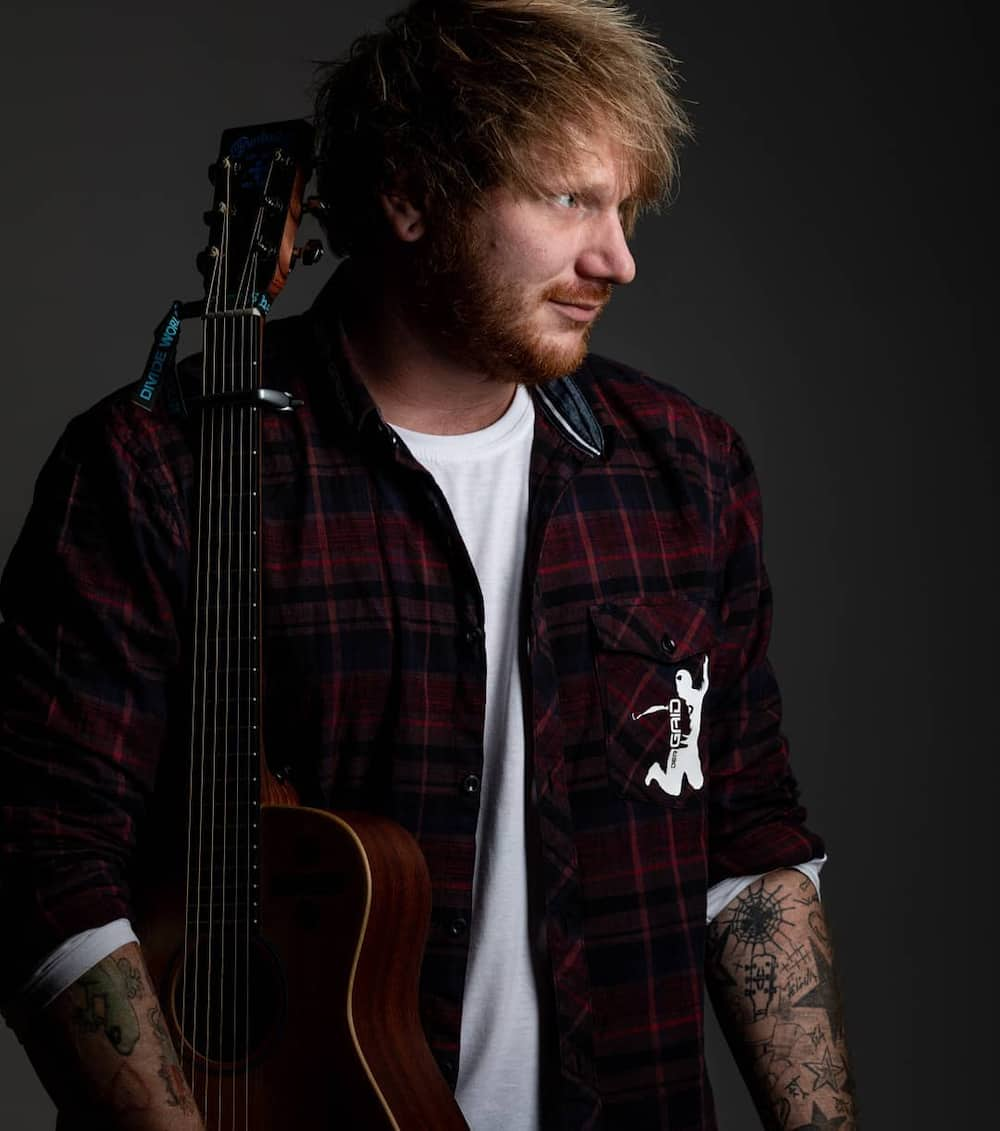 Ed Sheeran began his career at a tender age by playing the guitar. At the age of 11, he met Damien Rice, who inspired him to venture into songwriting. By the time he was turning 14, he had compiled his first EP; The Orange Room. Later, he relocated to London to pursue music as a career. In 2006, he released two albums.
In 2010, his musical career escalated when he posted a video of his music online. At this point, he realised how much influence the online media would have in his career.
Ed Sheeran albums
In 2010, Ed Sheeran relocated to the United States, and there, he realised that he had found a new fan in Jamie Foxx. Jamie arranged and hosted him in his Sirius radio show and later in January 2011, and he released his EP; the last one as an independent artist. A couple of days later, without any form of promotion, the EP made it to the second position on iTunes. As a result, he landed a contract and was signed to the Atlantic Records. While at the recording label, he released the following albums:
1. '+' (Plus)
'+' was his first studio album, and he sold more than one million copies within the first six months.
READ ALSO: Here are all the winners from the 2020 MTV Video Music Awards
2. 'x' (Multiply)
In June 2014, he blew his fans with his second album which he released after I See Fire.
3. '÷' (Divide)
In March, he released the '÷' album, which broke the record on Spotify after registering 56.7 million listens within 24 hours.
4. 'No.6 Collaborations Project'
In 2019, he collaborated with several artists like Justin Bieber, Chance The Rapper, Khalid n the 'No.6 Collaborations Project' album.
READ ALSO: The 2020 Grammy Awards: A list of those who walked away winners
Ed Sheeran songs
As a songwriter and musician, Ed Sheeran has epitomised the beauty of poetry and how well to communicate through music. His lyrics have a unique of taking you into a trance and feeling the moment. These are some of his best hits.
1. Ed Sheeran - Put It All On Me (feat. Ella Mai)
This jam has fetched more than 39 million views on YouTube in less than a year.
2. Ed Sheeran - Thinking Out Loud
Thinking Out Loud is one of his award-winning hits, and every time it plays, it sets a loving mood.
3. Ed Sheeran - Beautiful People (feat. Khalid)
Beautiful People is a jam that he featured Khalid, and it has garnered more than 250 million views on YouTube.
4. Ed Sheeran - Happier
Happier was one of the songs that he released in 2018, and it fetched more than 330 million views.
5. Ed Sheeran - Perfect
Perfect was another hit song that he released in 2018, and it performed exceptionally well.
Ed Sheeran net worth
According to Forbes, Ed Sheeran net worth is estimated at $64 million.
Frequently Asked Question
If you are a fan of his music, you must have realised how relatable his lyrics are. Are they a reflection of who he is or the experiences that he has gone through? These answers can come in handy in shedding more light on the questions.
What happened to Ed Sheeran?
In August 2019, the talent hitmaker announced that he was going to take a hiatus from music to have more content to write about.
READ ALSO: Eminem drops a surprise album and fans just can't get over it
How much is Ed Sheeran worth?
Currently, his net worth stands at $64 million.
Is Ed Sheeran Irish?
He was born in England although he has Irish roots; his family hails from Ireland.
Who is similar to Ed Sheeran?
He is similar to artists like Taylor Swift, David Gray, Shawn Mendes, The Lumineer, Ben Howard, to mention a few.
What kind of voice does Ed Sheeran have?
He sings in his low tenor voice, and it has made him an international star.
Is Ed Sheeran self-taught?
He taught himself how to sing by doing Beyonce's and Craig David's riffs slowly.
By now, if you were asked about Ed Sheeran, these details are enough to equip you with content about the singer.
READ ALSO: Drake and Ed Sheeran top Spotify's most-streamed artist and song of the decade
Briefly.co.za published the details of Drake and Ed Sheeran being the most streamed artist on Spotify. These statistics are a reflection of how much influence the artists have.
According to a report in 2019, Drake and Ed Sheeran stood out as the most-streamed artists. Drake topped the list with 28 billion streams while the Perfect hitmaker came second.
READ ALSO:
Shawn Mendes takes home coveted 'Best Artist' award at EMA's
Shekhinah named by Spotify as SA's most-streamed female artiste
Shekhinah to perform as open act on Toni Braxton's South African tour