Suidooster teasers for October 2020 portray how some people show friendship when it is convenient for them. Some relationships will be ruined by factors that are out of the characters' control. However, other relationships will be saved when the concerned parties drop their egos and petty grudges.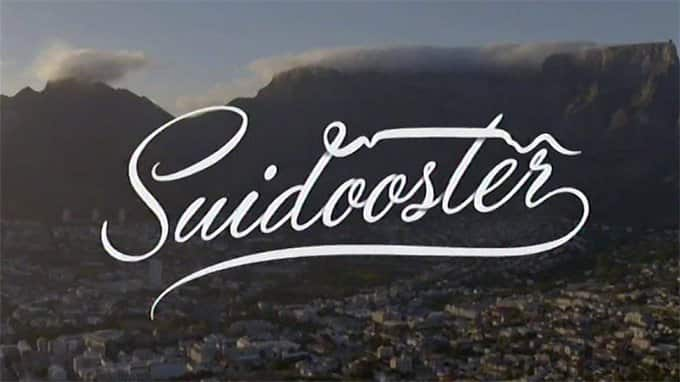 Do you want to understand the three types of friendships besides people knowing each other superficially? Watch how the relationships of utility, partnerships of pleasure, and associations of the good unveil on Suidooster.
Exciting episodes of Suidooster October 2020 teasers
Suidooster will beautify your evenings. The show airs on kykNET and kykNET & Kie from Mondays to Fridays at 18h30. Here is what is coming on this drama series in October:
1/10/2020: Thursday (Episode 1117)
Rhafiek helps Mymoena, and Kaashifa is annoyed when Justin fails to show up for work. Meanwhile, AB receives disturbing information about his family.
2/10/2020: Friday (Episode 1118)
Mymoena refuses to understand AB's point of view, while Ty, Wade, and Nazeem get into an agreement. On the other hand, Joy and Justin experience more problems.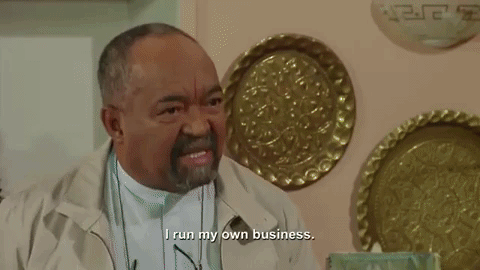 5/10/2020: Monday (Episode 1119)
Nazeem is notified about Joy and Justin's troubles. AB and Mymoena are surprised by an uninvited visitor. Meanwhile, Tim has high expectations that spending an evening with Wilmien will help him achieve his goals.
6/10/2020: Tuesday (Episode 1120)
Ty, Justin, and Joy need someone to save them from the criminals, while Wilmien convinces Tim into taking part in her plans. AB receives support from the unexpected visitor.
7/10/2020: Wednesday (Episode 1121)
Rhafiek is on a mission to ruin the big day for the Samsodiens. Does Rhafiek has an ally, and is the plan going to succeed?
8/10/2020: Thursday (Episode 1122)
Mymoena is stressed over the reality of her life, and the Daniels' brothers and Justin let go of the past. Meanwhile, Tim persuades Wilmien to sell her estate.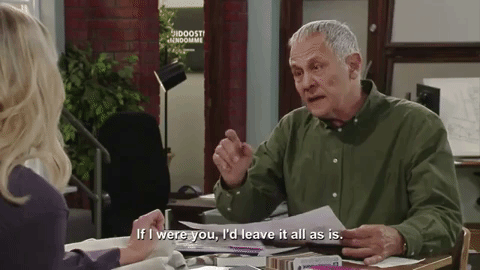 READ ALSO: Age is Just a Number 2 Teasers: September 2020
9/10/2020: Friday (Episode 1123)
Tim's project will generate more income soon while Kate gets the best surprise ever. Mymoena gives her family exciting news, but Rhiyaaz spoils the moment with a heartbreaking announcement.
12/10/2020: Monday (Episode 1124)
Justin invites Francois to party with him in one of the city's clubs. Later, Bridgette jumps into the wrong conclusions regarding something, and AB returns after taking a short break.
13/10/2020: Tuesday (Episode 1125)
Bridgette is angry with Wilmien, and AB is disappointed when he spends time with Mymoena, but she does not respond as he had hoped. Meanwhile, Francois has personal reasons for wanting to stay in Cape Town.
14/10/2020: Wednesday (Episode 1126)
Kate is looking for a job for Francois, and AB struggles to please everyone. Tim discovers Wilmien's other side.
15/10/2020: Thursday (Episode 1127)
Francois wants to spend time with Danni. While Rhafiek finds it hard to reconcile with AB, Wilmien opens Tim's eyes to the shocking truth.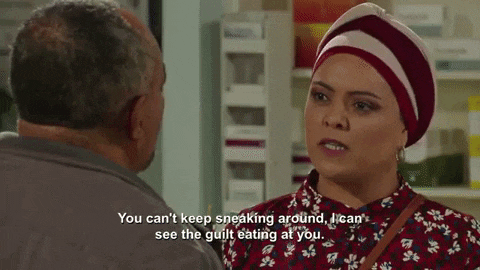 READ ALSO: Rhythm City Teasers: September 2020
16/10/2020: Friday (Episode 1128)
Although Mymoena is optimistic that she will get what she wants, Farah is still her biggest obstacle. Francois strives to find happiness again while Bridgette surprises Wilmien.
19/10/2020: Monday (Episode 1129)
Wilmien schemes another plan when the first one fails. Later, Rhafiek supports AB, while AB decides to reconcile with Mymoena. Who is Farah planning to harm in her quest for revenge?
20/10/2020: Tuesday (Episode 1130)
Francois tries manipulating his grandmother, and Farah persuades Bianca to back up her plans. Meanwhile, Bridgette's support gets Tim out of a difficult situation. Will Mymoena forgive AB's mistakes?
21/10/2020: Wednesday (Episode 1131)
Francois gets a great idea, and Wilmien finds ways to be part of Tim's life. On the other hand, AB is making progress in his plans.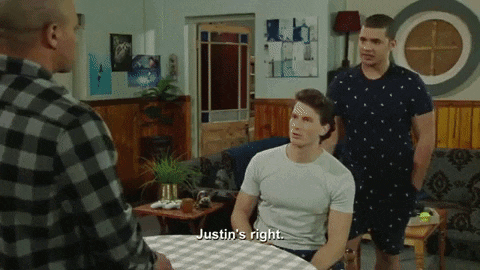 22/10/2020: Thursday (Episode 1132)
Farah tries to scare Mymoena, and Mymoena is nervous about meeting AB. Wilmien feels better after making an irrational decision.
26/10/2020: Friday (Episode 1133)
Wilmien causes more trouble in Tim's life, and Mymoena feels guilty about the misunderstanding she has with Farah. Later, Francois runs to Tim for help.
26/10/2020: Monday (Episode 1134)
AB and Mymoena are not on good terms again, and Tim struggles to stay away from Wilmien. On the other hand, the dark secrets of Francois are exposed.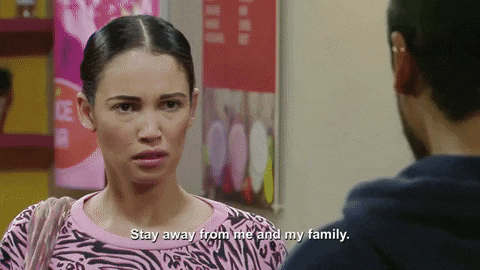 READ ALSO: Lord of the Skies 7 teasers: September 2020
27/10/2020: Tuesday (Episode 1135)
Everyone is tired of the needy Wilmien. While Farah is still working on her revenge, Francois is excited over another chance to party.
28/10/2020: Wednesday (Episode 1136)
Mymoena discovers a shocking revelation that makes her prepare for war. Francois lies to his grandmother, and Tim demands the truth from Wilmien.
29/10/2020: Thursday (Episode 1137)
Tim enjoys an unforgettable day, and Mymoena decides to seek for forgiveness. AB comes across a good deal while Francois's fundraising is doing well.
30/10/2020: Friday (Episode 1138)
Francois showcases his brilliant salesman skills. On the other hand, Wilmien blows things out of proportion, while Mymoena is afraid that she might have ruined things.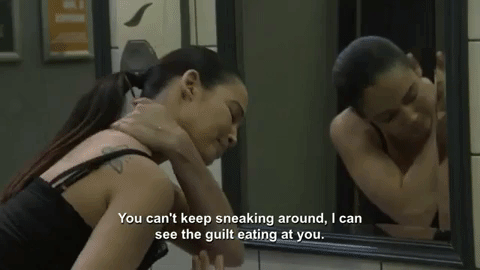 What is happening to your beloved Suidooster characters?
Mymoena is not comfortable with the ongoing rivalry between her and Farah. Farah is plotting to make Mymoena pay for hurting her. Meanwhile, AB is trying to reconcile with Mymoena, but the closer he gets to her, the more they argue.
Will Wilmien sell her estate as per Tim's advice? She and Tim are concealing from each other the benefits they hope to gain from their relationship. Meanwhile, the people she has been leaning on are tired of listening to her problems.
The episodes in Suidooster teasers for October 2020 share stories that you will hold dear to your heart. These timely, inspiring, and entertaining stories always bring out the best feelings in the viewers.
READ ALSO: Zara's Nikah teasers: September 2020
Briefly.co.za has a summary of the upcoming episodes of Zara Nikah for you. In Zara's Nikah teasers for September 2020, Kabeer desires to protect the male dominance culture in his community. He fears that his liberal-minded wife, Zara, will impact her values in the girls; hence he commands her to turn down the appointment from Peer Ghazi to oversee the girl's school project.
Kabeer's flight to Dubai to rescue Rukhsar from a life-threatening situation lands him into a marriage trap. Will his wife understand that it was a setup? Rukhsar is involved in an accident that makes her lose her memory. Will Rukhsar accept a divorce when she regains her memory?
READ ALSO:
This is Fate 3 teasers: September 2020
Maid in Manhattan Teasers (on eExtra): September 2020
New Soapie! Operation Pacific teasers: September 2020