- Career guidance has over the years played a pivotal role in guiding youths to their dreams.
- While the tidings have been rich for all to see, some ambitious youths have achieved their dreams at an early ages
- Seth Van Beek recently became the youngest commercial pilot in the United Kingdom at the tender age of 18
PAY ATTENTION: Click "See First" under the "Following" tab to see Briefly.co.za News on your News Feed!
By Farai Diza - Freelance Journalist
While most 18-year-olds find themselves torn between career choices, Van Beek knew that the skies would be his home.
He graduated from an aviation school in Greece called Egnatia Aviation. He was career-oriented from a tender age and he owes it to being raised by a hard-working single mother.
"I was raised by a single mother together with my 15-year-old sister Hannah. I did my primary and secondary education in Bulawayo, which is Zimbabwe's second-largest city. My dream from an early age has always been to become a commercial pilot because of the love and passion I have for aviation," he said.
Van Beek said breaking the record of being the youngest commercial pilot was also embedded in his dreams. He wanted to break the record so that he could inspire other African kids that anything was possible.
"What really pushed me to working my way to becoming a commercial pilot was the fact that I wanted to break the record. No dream is difficult to achieve if one puts his mind to it," he said.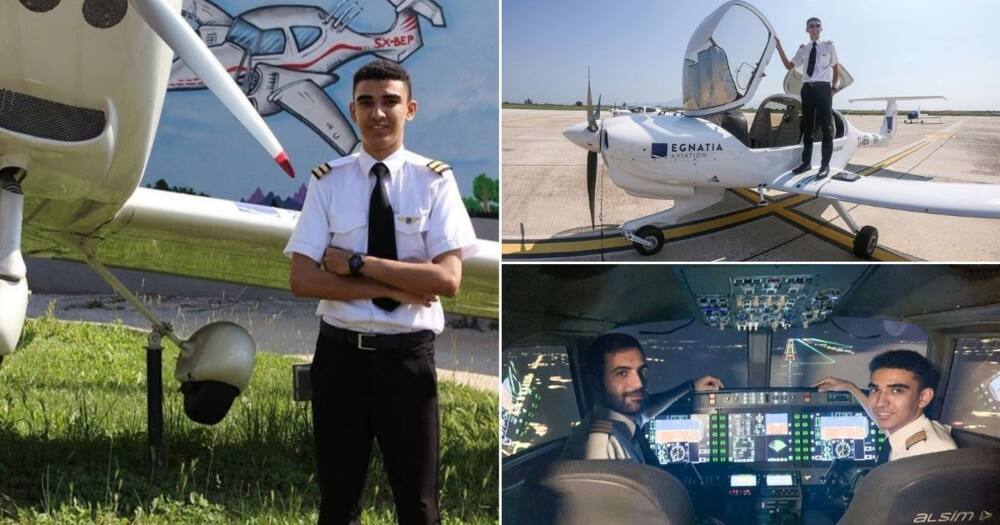 He stated that his teachers from Zimbabwe played a key role in shaping his dreams. They believed in his goals and encouraged him to sail towards fulfilling his destiny.
His mother remains his role model because of the sacrifices she made in order for him to attend an aviation school.
"My mother sacrificed a lot for us as a family so that we could get the best out of life. I have also been privileged to meet a lot of other influential people along the way. My high school teachers really drove me towards my ambitions. In particular Mr J Sibanda," he said.
His mother sold the family house so that she could pay his pilot tuition fees. A big sacrifice for a single mother just to make sure that her son realised his dreams.
READ ALSO: Video shows man having a meeting with animals: SA in stitches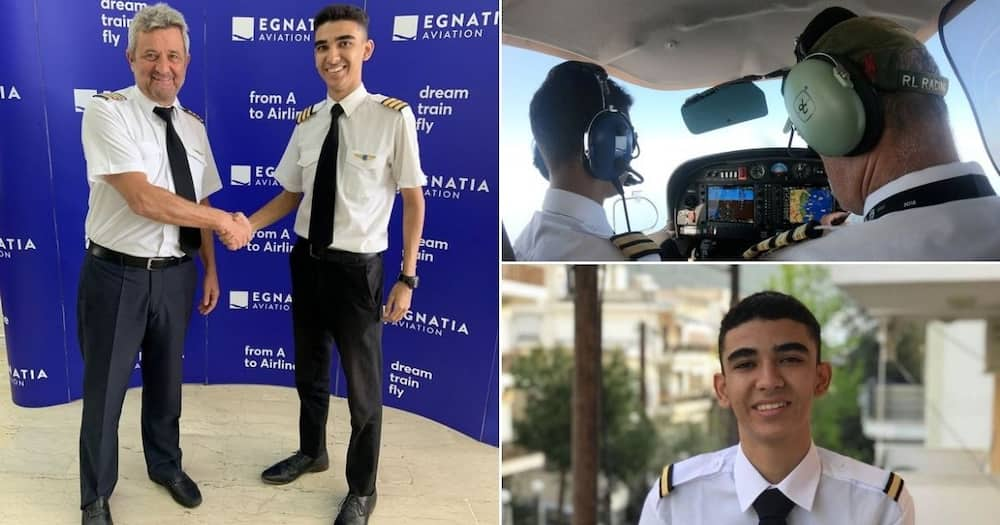 The young pilot is now on the job market at a time many of his fellow age mates are just starting university. He wants to inspire the youth of Africa to chase their dreams no matter what obstacles they might face along the way.
"Now that I have achieved my goals, I want to be a force to reckon with in terms of inspiring other African children to believe in themselves. We are living in a world of possibilities," he said.
He was quickly to point out that if he had not qualified to become a pilot then he would have ended up in the courtroom as a lawyer.
"I can never say that I have achieved my goals. I am still learning and I need to stay ahead. I thank God for giving me the opportunity to inspire other young men and women," he said.
The 18-year-old intends to visit his native Zimbabwe once the lockdown is over so that he can hold talks with young people and empower them with motivational speeches.
The sky, as they say, is the limit. For Van Beek, he took to the sky before it even had a limit. He is on his way to greatness.
Enjoyed reading our story? Download BRIEFLY's news app on Google Play now and stay up-to-date with major South African news!