Chadwick Boseman, the Black Panther, was known to keep mum when it came to matters relating to his personal life. Not so much was known about his family, let alone his health. Had it not been for the statement that was made to confirm his death, most people would never have known about Taylor Simone Ledward, Chadwick Boseman wife. Who is she?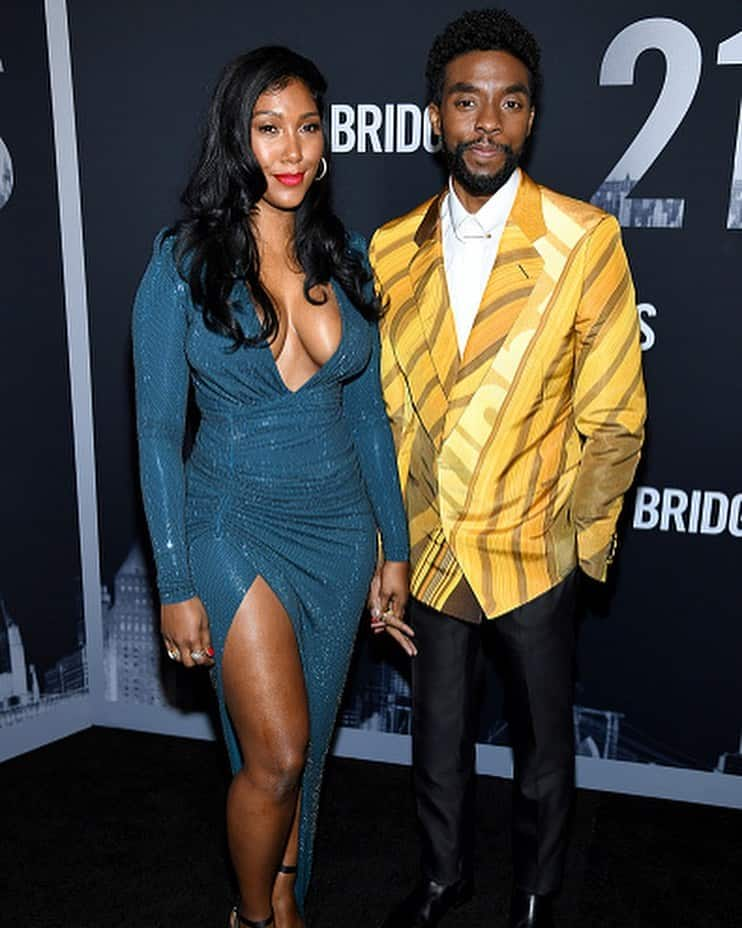 On 28th August 2020, the world came to know of the death of the Black Panther actor. He was reported to have taken his last breath in his home next to his wife and family. The statement left the world in shock. Most people are curious to know who Taylor Simone Ledward is and the details of their relationship. How about reading on for more about Chadwick Boseman wife?
Essential facts about Chadwick Boseman wife, Taylor Simone Ledward
Who is Taylor Simone Ledward? Taylor Simone is reported to have been the star's long-term lover. They are said to have been dating way before the actor was diagnosed with cancer. He even proposed to her in 2019! Interestingly, they managed to keep such a low profile when it came to their relationship. These details could help in bringing to light who Taylor Simone Ledward is.
Taylor Simone Ledward is a singer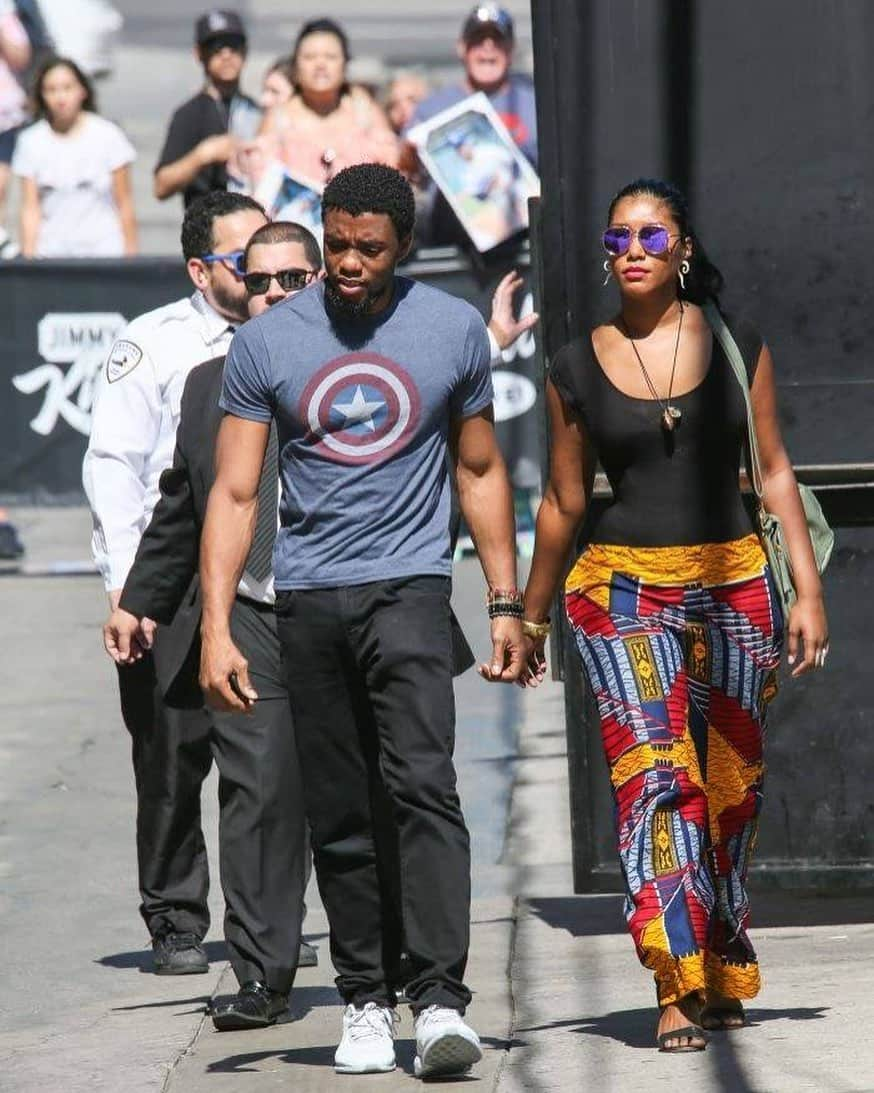 Taylor Simone Ledward is an alumnus of the California State Polytechnic University Pomona, where she pursued a degree in music industry studies. She graduated from the institution in 2014. While in school, she was the lead singer of the university's jazz band. According to some reports, she also auditioned for The X Factor.
READ ALSO: Chadwick Boseman: Actor wanted to film Black Panther 2 before death
When did Taylor Simone Ledward start dating Chadwick Boseman?
Chadwick was known to be a private man who chose what to put out to the public; therefore, it is unclear when they started dating. However, there are speculations that they were together as early as 2015, way before Chadwick was diagnosed with colon cancer. They were photographed leaving the Los Angeles International Airport. In June 2017, Chadwick had an appearance at the Jimmy Kimmel Live! and they were spotted, walking hand in hand outside the studio.
In February 2018, during the Black Panther after-party in New York, Simone attended the event alongside Boseman. Later that month, they were photographed together during an NBA All-Star game, and they were in the company of Michael B. Jordan.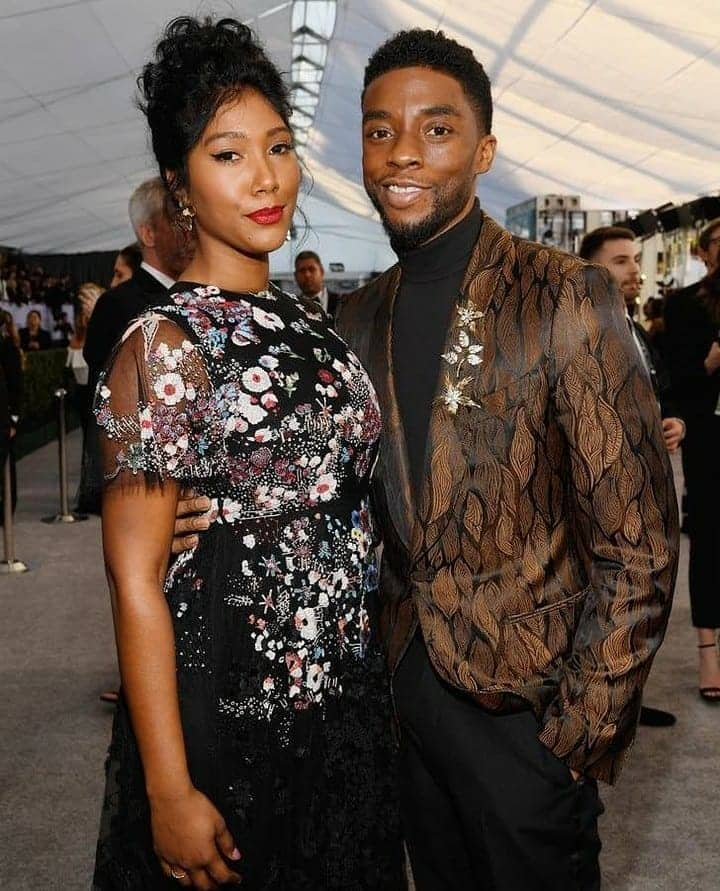 In 2018, a fan posted a picture of the late Chadwick Boseman and Lupita Nyong'o suggesting that they should continue their off-screen romance. Most fans of the movie agreed that they looked good together. However, one Instagram user, @i_ledz, made a comment that captured everyone's attention:
His real-life queen is gorgeous, and together they embody true love. Not to mention they would make some beautiful babies!
The user has since then made the Instagram account private; however, The Young, Black, & Fabulous (YBF), a celebrity gossip site identified the Instagram user as Taylor Simone's sister.
READ ALSO: John Kani torn over not being able to attend Chadwick Boseman's funeral
Her grandmother revealed that she was happily seeing Chadwick
In April 2018, Ledward's grandmother reportedly had an interview with In Touch Weekly, and during the interview, she revealed that her granddaughter was dating the actor and they were happy. Commenting about the relationship, she made the following remarks:
They respect each other. She's very happy, and he is, too.
Boseman openly admitted that they were together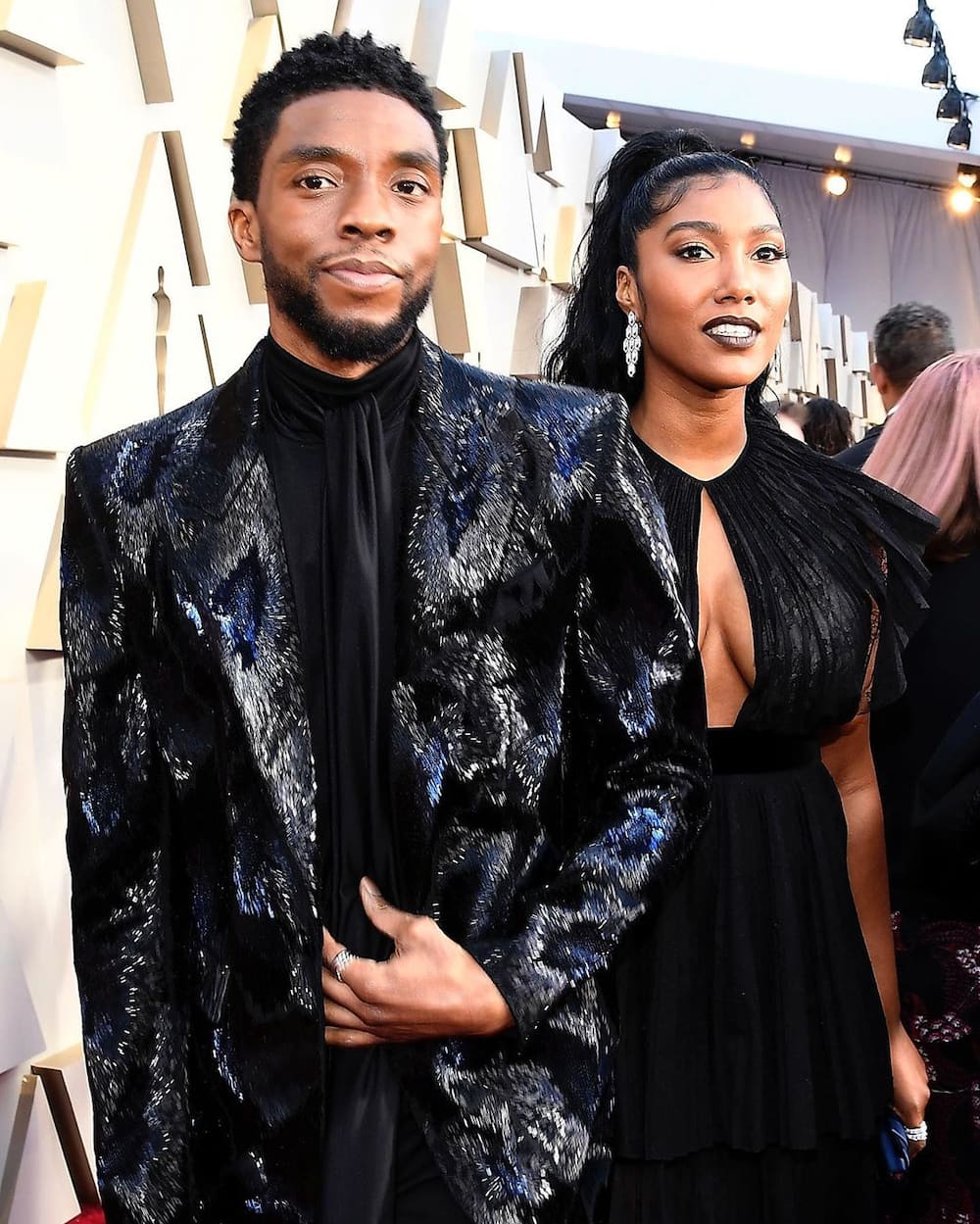 In March 2019, the super-secretive Chadwick Boseman could not hide his woman from the limelight any more. He confirmed that they were together when he was declared the recipient of the Outstanding Actor in a Motion Picture award. Before going on stage to receive the award, he and Ledward shared a kiss. During his acceptance speech, Boseman acknowledged her stating,
Simone, you're with me every day. I have to acknowledge you right now. Love you.
Ledward mouthed back at his saying, "I love you."
READ ALSO: Chadwick Boseman: Atandwa Kani speaks on not being called for tribute
The last time that they were photographed together in public was in February 2020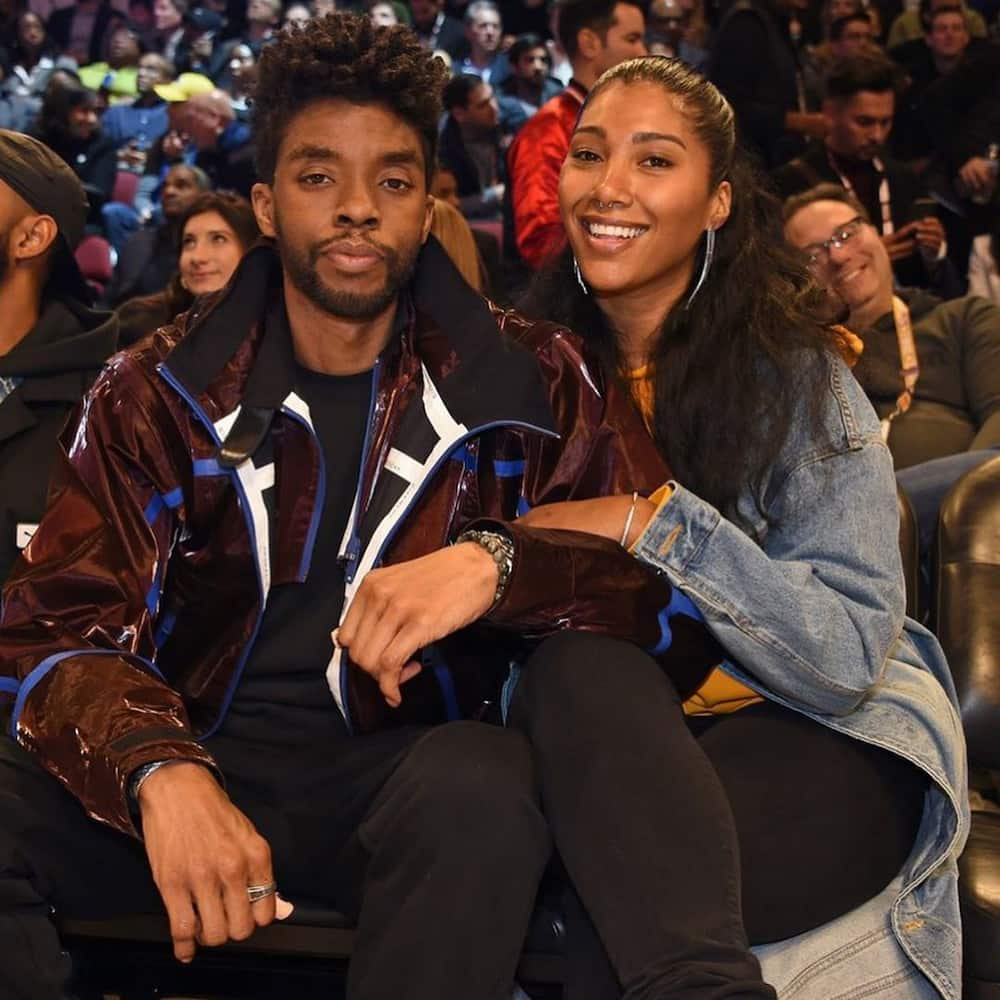 The two lovebirds were last photographed together on 16th February 2020 during an NBA All-Star game that was held in Chicago, Illinois. In the photograph, they seemed happy and were engaging in a casual conversation, and Taylor Simone Ledward engagement ring could be spotted from a distance.
Chadwick Boseman wife photos
If you had no clue that the beauty existed in the star's life, her photos would convince you that they were madly in love. You will be gutted to discover that she has been in his life longer than you had imagined. This is a sneak peek of who Taylor is.
She had a thing for music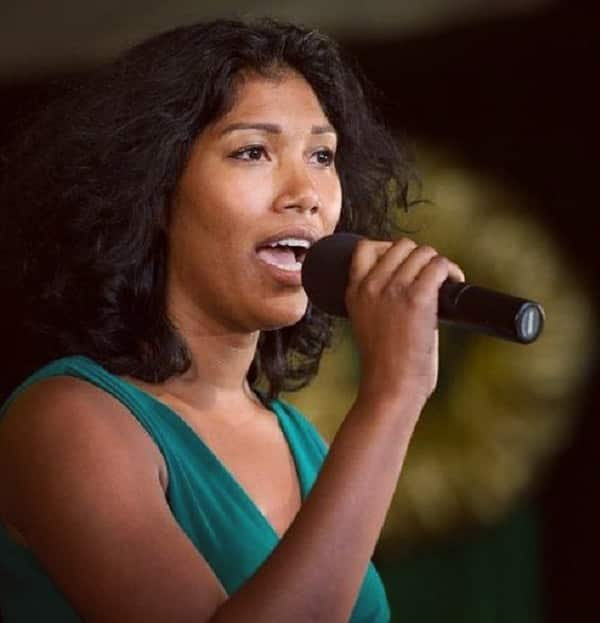 Taylor seems to have had a passion for art, just like her man. She pursued a degree in music. She was also a lead singer in a band!
She gave love a new meaning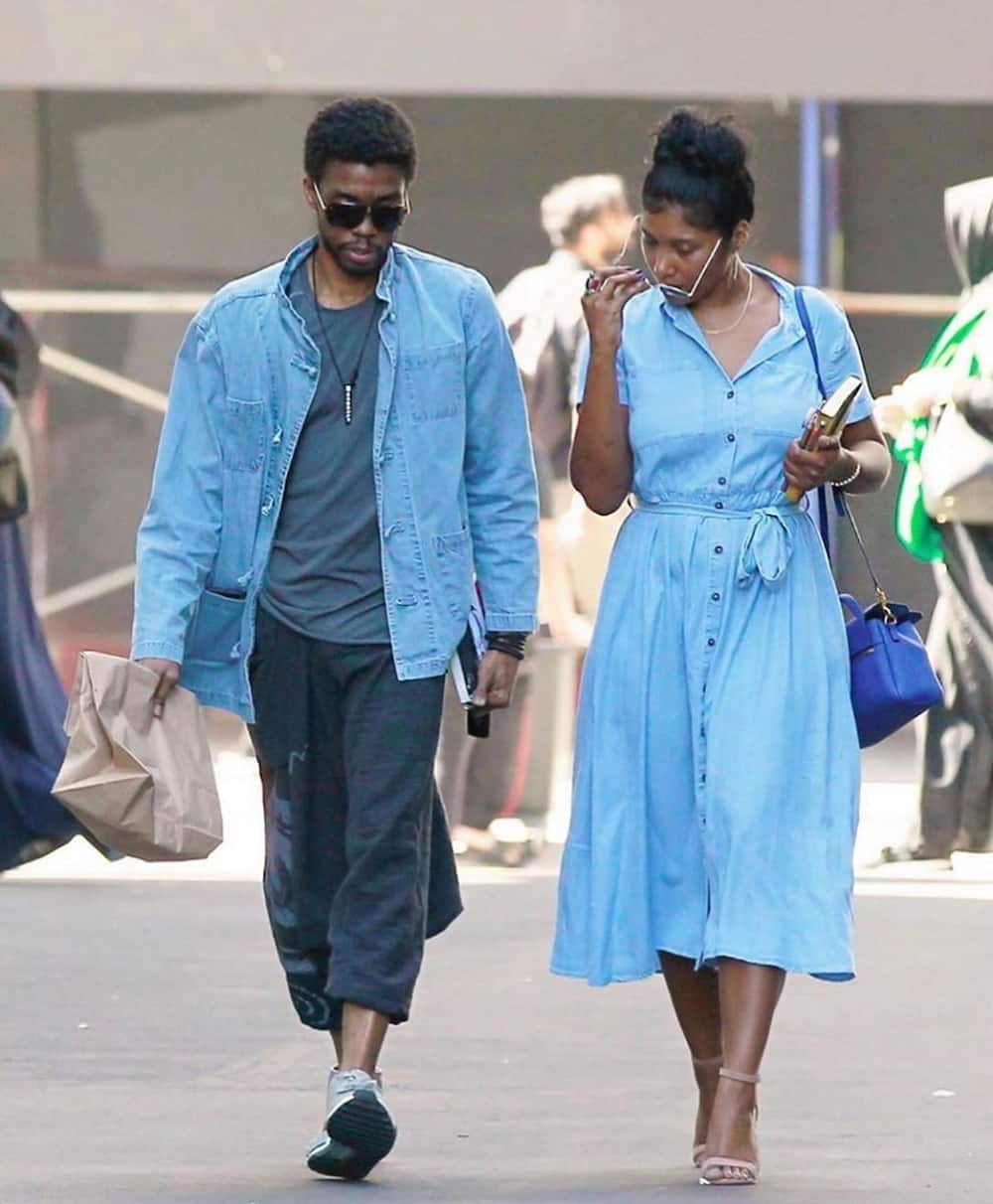 Taylor epitomised what it means to love someone. She did not leave Chadwick's side during his lowest moments. When he was breathing his last, she was with him; what is this if not love?
Ageing like fine wine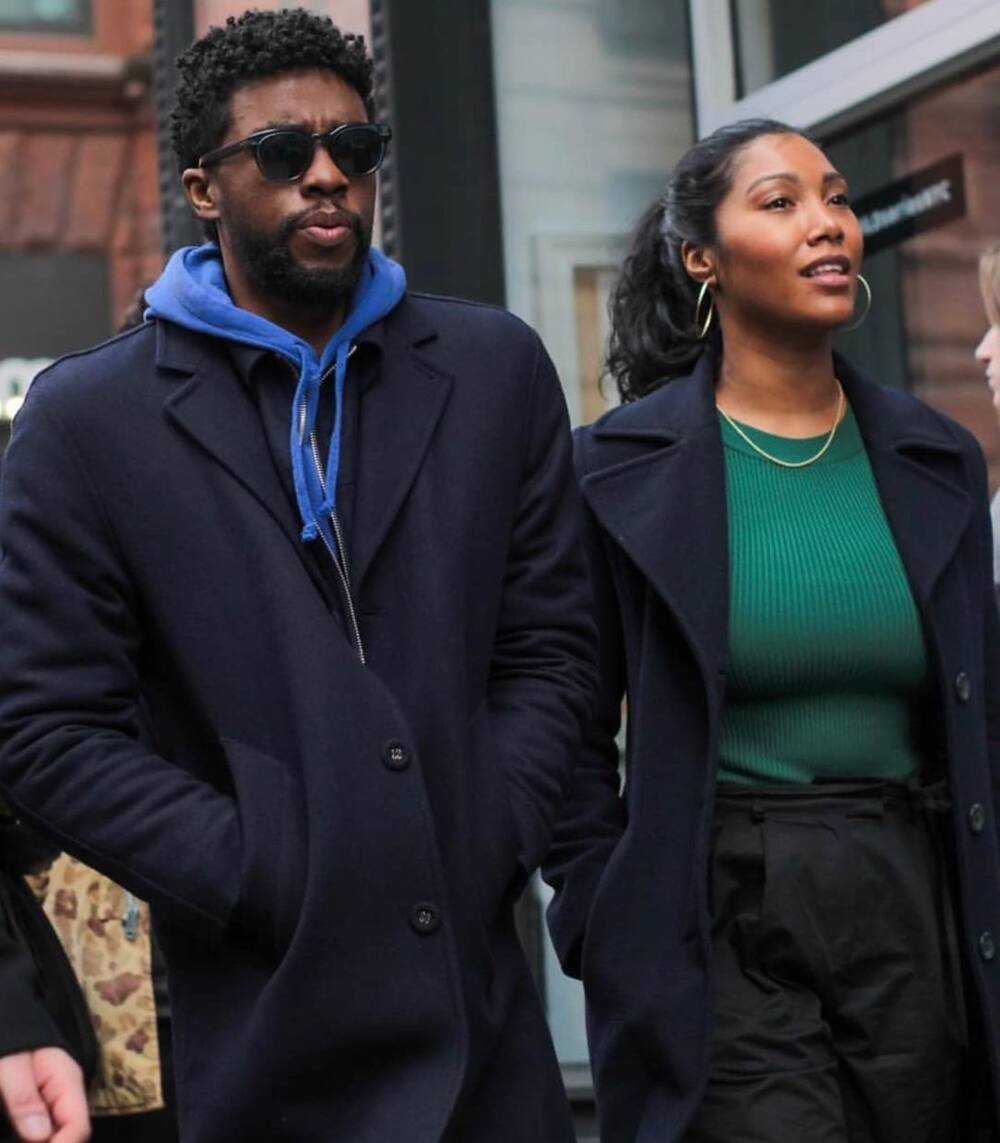 Drawing a comparison between her pictures from back when she was in the university and the most recent ones, it is unarguable that she has been ageing like fine wine. Currently, she is curvier and prettier. Chadwick was lucky to have her!
These details about Chadwick Boseman wife, Taylor Simone Ledward, are a reflection of how much the actor adored his privacy and how much he guarded his space despite his celebrity status.
READ ALSO: Master KG addresses troll who accused him of being a groupie
Briefly.co.za recently reported about Master KG reacting to trolls. This is after a section of fans decided to call him out for behaving like a "groupy".
For the past couple of months, Master KG, the Jerusalema hitmaker, has received recognition worldwide because of the hit. However, some fans recently came to ruin the party when they called him a "groupy". He responded by stating that he was going to piss them more by choosing love to everyone regardless of what they thought of him.
READ ALSO:
Boy, 7, pays emotional tribute to favourite superhero: Black Panther
Nipsey Hussle's son Kross rocks cute Ankara outfit as he clocks 4
Nasty C gets major shout-out from J.Cole's Dreamville Records