- Nomvula Mokonyane was asked to explain how she acquired a luxury Aston Martin at the Zondo Commission
- The State Capture Inquiry had wanted to know how the former minister had managed to obtain such a pricey set of wheels
- Mokonyane explained that a friend had helped her pay a deposit of R2 million on the car
PAY ATTENTION: Click "See First" under the "Following" tab to see Briefly.co.za News on your News Feed!
Nomvula Mokonyane had been prompted at the State Capture Inquiry to explain how, with her salary, she had managed to acquire a luxurious Aston Martin whi[.
The evidence leader had been curious to know where the former minister had found the funds to purchase the set of wheels mentioned by Charl le Roux.
Le Roux, an electrician who did work for BOSASA at the ex-minister's home, had mentioned the car as one of the extraordinary items he recalled seeing at the house while doing work there. In response to Mokonyane asking why the car was such a massive point of interest for the inquiry, evidence leader Viwe Notshe had explained:
"You will remember Mr Agrizzi said you were paid sums of money cash by Gavin Watson, and now you have a car which is more than R3m and there's a deposit of R2m. We needed to investigate where you got the money from."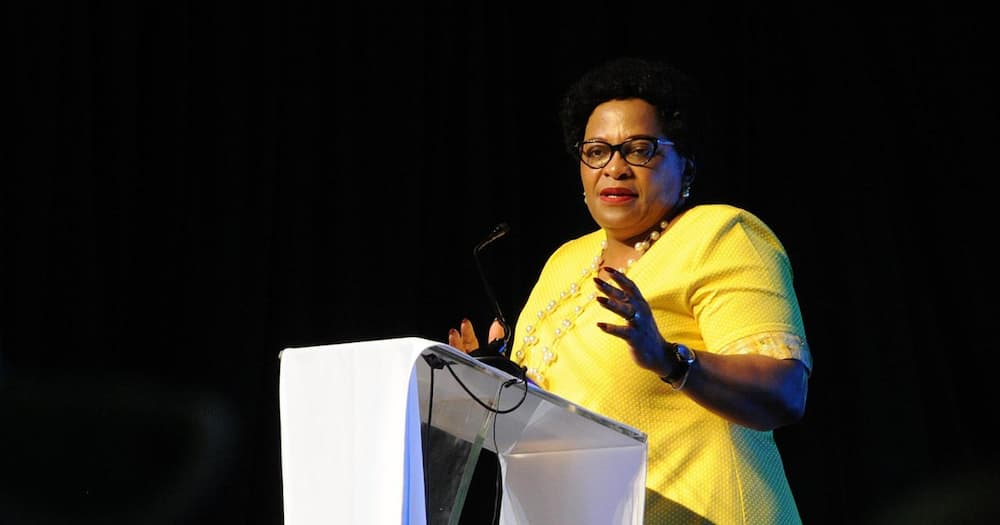 READ ALSO: Mokonyane didn't know BOSASA paid for party she had denied attending
The commission had probed the matter and discovered that a R2.2 million deposit had been paid towards the car, which was more than Mokonyane could afford at the time.
To this line of questioning, Mokonyane had explained that it had been procured through a 'business arrangement' with a family friend:
"My husband had been doing some work. He had ventured into a very closed sector of business. He had people who were mentoring and supporting him, and they could see it was a good business which had a chance of growing."
The couple had met two friends, one identified as Thaba Mufamadi, who had agreed to cover the deposit:
"He [her husband] then made arrangement with the friends, who are not doing business with the government, and they were able to make this assistance. In return, they were going to be part of his partnership on the work of the Eskom contract. That's how the deposit was made."
Mokonyane then went on to explain that she had paid over R20 000 a month towards the vehicle, amounting to just under R1 million.
The minister denied any wrongdoing in the matter, explaining that her friends had understood the couple's 'pain' of being 'deprived' of opportunities:
"It was a business arrangement to say, 'Look, we want to enter the space and you are into it and I am being taken from pillar to post to get into [it].' They said, 'Look, we are going to assist you because you have this bid that you have made'."
In response to whether or not the R2.2 million was a loan, Mokonyane explained that:
"My take is that if we get through that Eskom deal, finally, surely, they will be invited to be a part of it. We will have to pay him back if this thing does not go anywhere."
Earlier, Briefly.co.za reported that the ex-minister's testimony on her relationship with BOSASA had been quite confusing. Mokonyane had originally denied attending any party at a Pretoria venue but later confirmed that a surprise 40th celebration had been hosted for her at the hotel.
After this issue was cleared up, Mokonyane denied any knowledge of BOSASA footing the bill and distanced herself from planning the event.
Enjoyed reading our story? Download BRIEFLY's news app on Google Play now and stay up-to-date with major South African news!