Skeem Saam Teasers: October 2020
Having a dream is one thing, and convincing those around you to support you is another. Skeem Saam features the challenging experiences that some of the cast members are forced to face in a bid to convince those around them to support them. What is the prize that they have to pay? Skeem Saam teasers for October 2020 highlight the hustle.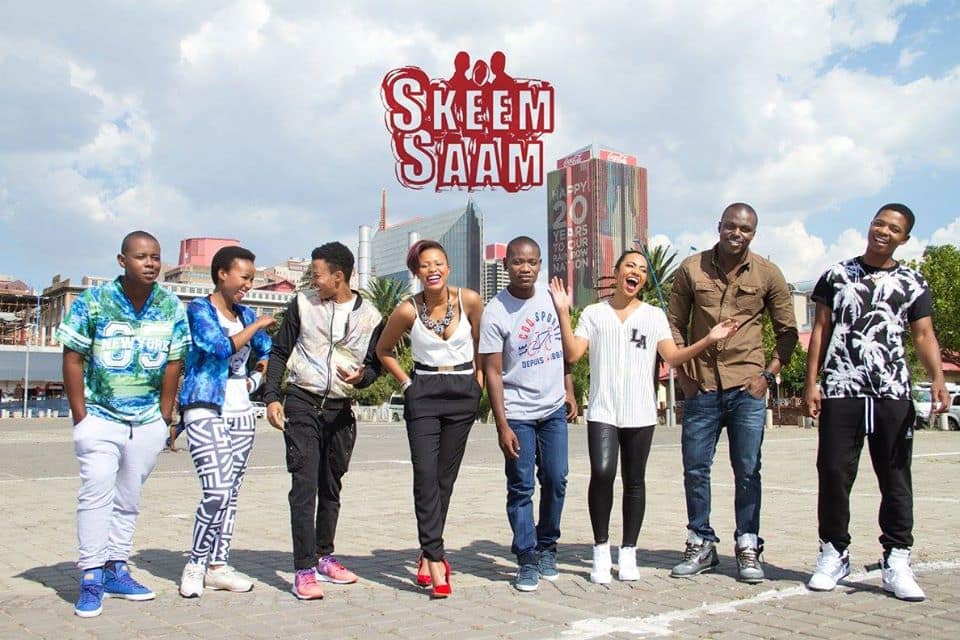 Skeem Saam teasers for October have gone the extra mile to hint Mokgadi's plans and how much pressure Mapitsi faces during her lobola negotiations. Pretty also goes through something that makes her feel betrayed. Will destiny work in Mapitsi's favour? How about reading on for more details?
Skeem Saam teasers for October 2020
The most recent Skeem Saam episodes have depicted how much Koloi has had to go through regarding his studies and the influential forces around him. It looks like the people around him are trying to take advantage of his situation to influence his decision. Will he give in to the pressure?
Episode 64 - Thursday, 1st of October 2020
Mokgadi marvels when she realises that the first step of her plan has worked in her favour, and Koloi tries to restore harmony at home. The plans that Pretty had set out backfire.
Episode 65 - Friday, 2nd of October 2020
Sis Ouma unexpectedly accords Koloi a kind gesture, and Mokgadi tries to defend Noah's behaviour before the Maputlas. However, things do not go according to plan. Meanwhile, Sphola suggests a business proposal involving Pretty to Kat, but Kat seems to be too protective.
Episode 66 - Monday, 5th of October 2020
Nimza makes a reference about Pretty's past, and it provokes her, and Ramolao offers Sis Ouma a gift, and to his surprise, she becomes emotional. Noah burns with rage when he realises the details of the move that Mokgadi made with the Maputlas.
READ ALSO: New Soapie! Die Presidentsvrou Teasers: September 2020
Episode 67 - Tuesday, 6th of October 2020
Koloi does something that melts Sis Ouma's heart, and one of Mapitsi's relatives expresses disapproval, which makes Mapitsi reconsider getting married. The plans regarding Pretty's 21st birthday remain unknown, and this makes Kat worried.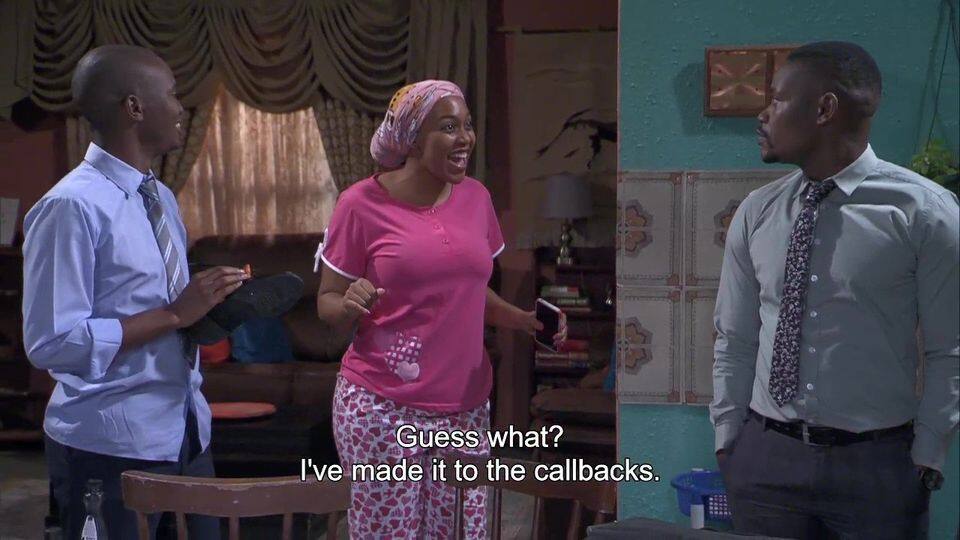 Episode 68 - Wednesday, 7th of October 2020
Koloi is in a dilemma about delivering some difficult news, and Pretty's birthday preparation causes more problems. Later, Tbose discovers that his plans are thwarted.
Episode 69 - Thursday, 8th of October 2020
Sis Ouma expresses her change of plans, and that makes Koloi gutted, and Mapitsi gets a feel of what it is like to be a Maputla bride. MaNtuli makes a mind-gobbling announcement.
Episode 70 - Friday, 9th of October 2020
Ruth and Koloi reach a consensus regarding their relationship, and Kwaito is shocked when MaNtuli asks her for money to please someone that she had promised. On the other end, Mapitsi discerns that her lobola negotiations are not going to be as smooth as she had expected.
Episode 71 - Monday, 12th of October 2020
Tbose gets anxious when he learns of the feedback from Mapitsi's family meeting, and Kwaito worries about the thought of Pretty's birthday. Meanwhile, someone leaks an examination question paper, and an innocent teacher is forced to take responsibility for it.
Episode 72 - Tuesday, 13th of October 2020
The Grade 12 students are not pleased when they learn about the twist in their exam, and Kwaito reveals the truth to Pretty, and it leaves her gutted.
Episode 73 - Wednesday, 14th of October 2020
Someone reveals some good and bad news to Tbose, and someone tips Sthoko off about the identity of the person who is trying to ruin her career. Pretty arranges to hook up with an ex who is stuck on her.
READ ALSO: Suidooster teasers: October 2020
Episode 74 - Thursday, 15th of October 2020
Meikie burns with rage at the thought of the decision that her to be daughter-in-law has made, and Sthoko conducts an investigation that helps her confirm her speculations. Meanwhile, Nimza makes some scornful comments in public, and they leave Pretty ashamed.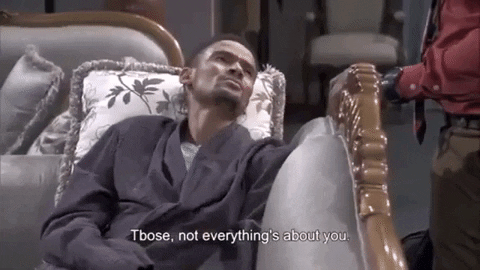 Episode 75 - Friday, 16th of October 2020
Someone threatens Sthoko with a defamation lawsuit, and a soon-to-be bride goes to hang out with her inlaws. Kat goes to confront Nimza, although things do not go according to plan.
Episode 76 - Monday, 19th of October 2020
Tbose invites a guest without consulting Meikie, and this makes her unimpressed. Alfred burns with rage when he realises that Sthoko's move might jeopardise her job, and Pretty finds out some disheartening information regarding her boyfriend.
Episode 77 - Tuesday, 20th of October 2020
Manaka realises that he is a victim of unnecessary hostility, and this makes him confused. Meikie is shocked to learn that she was tricked into an agreement, and Pretty is forced to take drastic measures to take care of her situation.
Episode 78 - Wednesday, 21st of October 2020
Meikie struggles to host women in her house, and the issue regarding the English teacher post heightens. Pretty speaks up about Nimza's sexual assault.
Episode 79 - Thursday, 22nd of October 2020
Mapitsi's father calls her and the details that he relays to her leave her in shock, and a group of students at Turf High gang up and push for a teacher to be laid off. Pretty leaves everyone in shock when she threatens to do something awful if the university fails to come to her rescue.
READ ALSO: New Soapie! Operation Pacific teasers: September 2020
Episode 80 - Friday, 23rd of October 2020
Principal warns one of her teachers, and one of Mapitsi's relatives unexpectedly shows up at the Maputla house. On the flip side, Pretty opts to take matters into her won hands.
Episode 81 - Monday, 26th of October 2020
Principal gets angry when she realises that one of her teachers has missed school, and Mapitsi's father comes bearing some exciting news for her daughter and Tbose. Meanwhile, Nimza's fate looms.
Episode 82 - Tuesday, 27th of October 2020
A date is finally announced for the lobola negotiations, and MaNtuli does something that offends Stoko about her job. Nimza tries to salvage the situation by negotiating with the accuser, but her attempts worsen the situation.
Episode 83 - Wednesday, 28th of October 2020
Sthoko finds closure on why Clement got involved in a physical fight, and two lovebirds fight over one's lack of ambitions. Pretty gets furious when Kat chooses one of her foes over her.
Episode 84 - Thursday, 29th of October 2020
Mapitsi defends Mokgadi, and this makes Meikie unimpressed, and two lovebirds end their arguments and fix their differences. Celia finds out a shocking revelation about Nimza.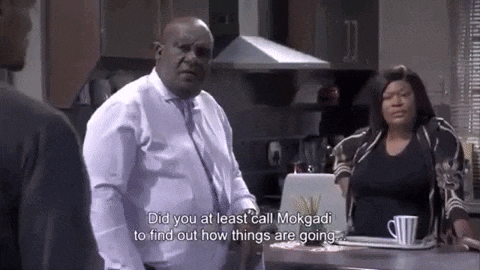 Episode 85 - Friday, 30th of October 2020
Sifiso is barred from being with his wife at a time when she needs him most, and Tbose is shaken when matters that he had no connection with threaten his lobola negotiations. Someone is arrested at the worst time.
READ ALSO: This is Fate 3 teasers: September 2020
Pretty
Pretty's 21st birthday seems to be dramatic as Kwaito makes a revelation that startles her. Later, Nimza publicly hurls some personal statements, and they tarnish her reputation. Later, she discovers some disheartening information about her boyfriend. The worst happens when Kat chooses someone else over her. How will she deal with the drama that is going on?
Koloi
Koloi's dilemma heightens when Sis Ouma does something that convinces him that Sis Ouma is kind to him. Later, she expresses her change of plans, and this leaves him confused. He talks Ruth into reaching an amicable decision regarding their relationship.
Skeem Saam teasers for October 2020 provide snippets of what you should brace yourself for. For more details about the show, make sure to tune in to SABC1 every weekday at 18h30. You will fall in love with the show.
READ ALSO: Zara's Nikah teasers: September
Brielfy.co.za recently published interesting details of Zara's Nikah teasers for September 2020. You ought to check them out!
In Zara's Nikah teasers for September, the most unexpected things happen when Kabeer offers to save Rukhsar. He ends up getting married to her, and their union shakes up what he has going on with Zara. How will he get out of his dilemma?
READ ALSO:
Rhythm City Teasers: September 2020
Days of Our Lives teasers: September 2020
Lord of the Skies 7 Teasers: September 2020
Source: Briefly News