- The DA has made a decision to adopt a policy of nonracialism within the party at its policy conference
- The policy rejects the use of race as a means to categorise people and that race as a concept has been disproven
- The DA has also acknowledged that injustices of the past need to be addressed
PAY ATTENTION: Click "See First" under the "Following" tab to see Briefly.co.za News on your News Feed!
The Democratic Alliance has adopted a policy of nonracialism at its first policy conference. The party opted for non-racialism as opposed to multiracialism. The distinction being that nonracialism would not use race to categorise people.
The conference decided on a number of important issues for the party including its values, economic justice and a report into how the party lost support in the 2019 general election.
Race has been a hot topic within the DA and something the party needed to urgently address. The party's new policy is defined as "rejection of race as a way to categorise and treat people, particularly in legislation" according to Business Day.
"The assumption that one's "race" represents people who think, feel, or have the same experience of shared events, based on their physical appearance, is false," the new principle states.
READ ALSO: Mr Handsome roasts Rasta over portrait of actor Chadwick Boseman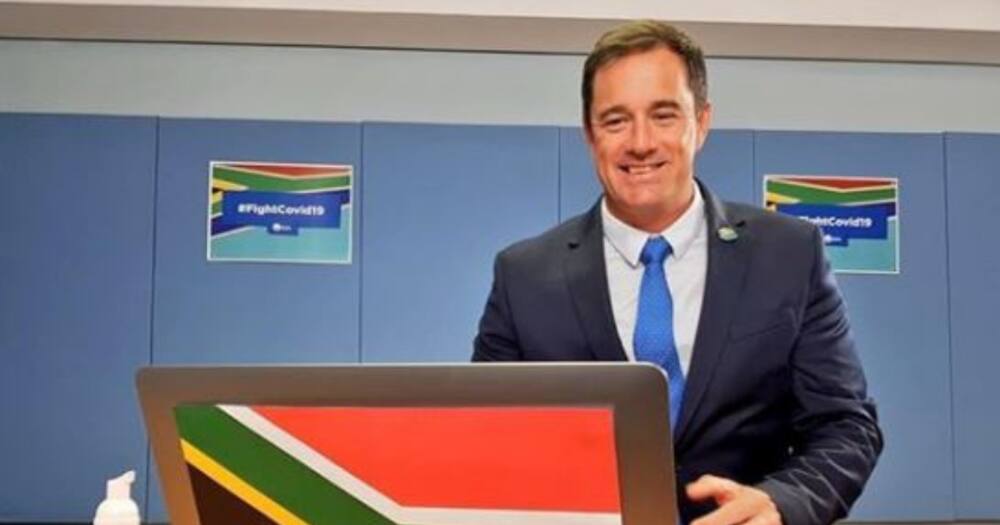 The policy goes further and argues that science has demonstrated that race is not actually real and the idea of race can be damaging.
"They (racialism and racism) are abhorrent and detestable. A great deal of harm was caused, and continues to be caused, on the basis of false beliefs in racial difference," it states.
The policy does agree that social groups do exist within cultures.
"However, people who identify with each other on this basis should not be squeezed into narrow racial boxes inherited from our segregated past," it says.
"Nonracialism is therefore a commitment, not just to reject racialism and racism, but to fight for the deconstruction of race, and the reconstruction of a nonracial future".
READ ALSO: Haibo: Busiswa shoots shot at her "crush" Kabza De Small
The DA also believes that the past needs to addressed.
"Our past is littered with myriad injustices, arising from past conflicts and the racial segregation policy of apartheid. These include forced removals, job reservation, detention without trial, disparities in education and concentration camps.
"The consequences of these injustices remain, compounded by poor governance, and are reflected in high rates of poverty, unemployment, and general inequality of opportunity," the principle states.
The party hopes to remove inequality of opportunity and has made a firm commitment to reconciliation.
"Policies which tackle inequality of opportunity — including interventions in education, healthcare, the economy, and safety and security — will always be central pillars of our programme of action," the principle states.
Earlier, Briefly.co.za reported that John Moodey's sudden resignation was an attempt to dodge serious charges against him according to John Steenhuisen.
The interim Democratic Alliance leader held a media briefing on Thursday to address the Gauteng leader's surprise exit from the party.
Steenhuisen said that Moodey was facing serious charges of misconduct for attempting to frame a political opponent in a scandal as well as trying to bribe councillors into providing false evidence.
The interim DA boss claimed that the party hadn't wanted these issues to be aired in the public sphere:
"However, we cannot allow a false set of circumstances to prevail and for lies to now be allowed to settle and eventually become the facts."
In other news, Democratic Alliance leader John Steenhuisen isn't impressed by Cyril Ramaphosa's letter addressed to the ANC in the slightest.
With members of the ruling party being appointed to top posts despite facing serious corruption allegations Steenhuisen hinted that the President's call to end corruption had failed to pack any punch:
"This letter is word salad when President Ramaphosa has demonstrated, most recently, that corrupt cadres continue to be rewarded within his party, and not removed from their positions and punished in accordance with the law of the country."
Enjoyed reading our story? Download BRIEFLY's news app on Google Play now and stay up-to-date with major South African news!