Zara's Nikah teasers: October 2020
In Zara's Nikah teasers for October 2020, Meraj asks Nilofer to kill Zara. Nilofer tries to blackmail him; therefore, Meraj stabs her. The series proceeds with more exciting episodes. Tune in on Zee World from Mondays to Sundays at 20:00 hours.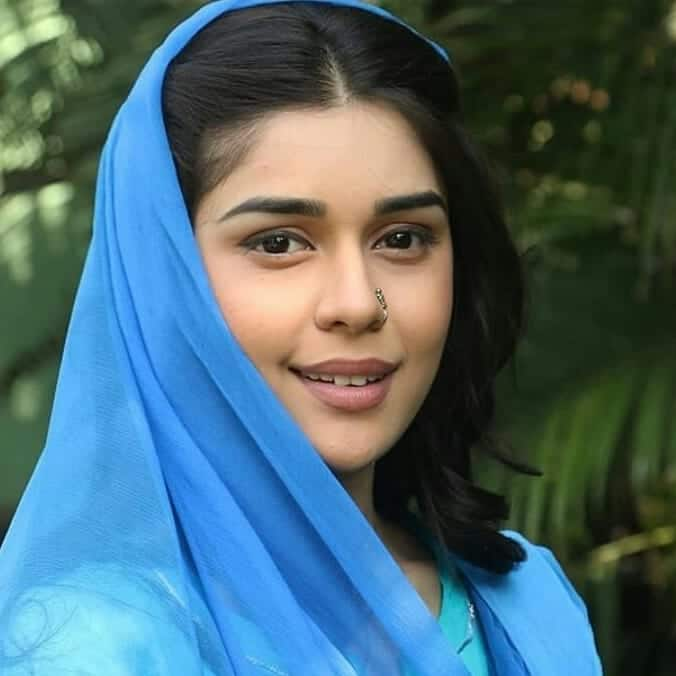 Zee World soapie lovers testify that Zara's Nikah has no comparison. The series' epic storyline will evoke varying emotions in you, depending on the character you will cherish or hate. You cannot resist falling in love with Zara and despising Rukhsar.
Exciting updates on Zara's Nikah October 2020 teasers
Catch the forthcoming episodes of Zara's Nikah on Zee World DSTV. You can also subscribe to other DSTV packages besides the DSTV Indian package. Here is what is up next on Zara's Nikah.
1/10/2020: Thursday (Episode 96)
Zara supports women who want equal rights like men. Kabeer's opinion differs from hers because he does not think that it is right for women to pray in the mosque. The couple gets into a disagreement about the male supremacy conservative culture that Kabeer wants to protect.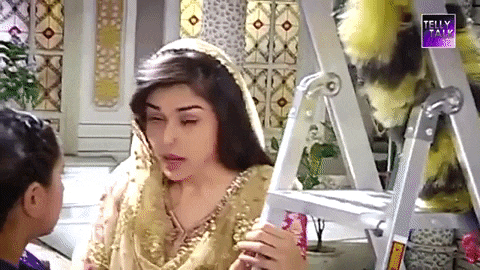 READ ALSO: Arendsvlei teasers: October 2020
2/10/2020: Friday (Episode 97)
The women's cry reaches the ears of the Shariah Board members; therefore, these leaders meet to discuss the issue and find a lasting solution. Will they allow women to pray in the mosque?
3/10/2020: Saturday (Episode 98)
The Shariah Board is convinced that women should be treated fairly at places of worship; therefore, they granted their request. Tension deepens between Kabeer and Zara because of the decision of the Shariah Board.
4/10/2020: Sunday (Episode 99)
Meraj instructs Nilofer to befriend Zara and keep an eye on her but kill her in case Kabeer changes his mind regarding the divorce. Nilofer is torn between being loyal to Meraj or Zara.
5/10/2020: Monday (Episode 100)
Nikah Halala's case brings Zara and Kabeer close to each other for a while because they have to work on it as a team. Zara is tempted to go against her husband and help the woman who is under this oppressive law.
6/10/2020: Tuesday (Episode 101)
Kabeer derives a plan that will catch the person who has been working against him in the team. Is Zara the traitor in the group?
7/10/2020: Wednesday (Episode 102)
Mr Hashmi persuades Kabeer to oppose the implementation of Nikah Halala law because it is an old tradition that does not fit in the new era. Meanwhile, Irfan warns Kabeer against listening to Mr Hashmi's advice.
8/10/2020: Thursday (Episode 103)
Although Kabeer's hands are tied, he is determined to reunite Zara with her family despite objections he will face. Will Kabeer and Zara escape without getting killed or harmed by their enemies?
READ ALSO: Lithapo teasers: October 2020
9/10/2020: Friday (Episode 104)
Zara says before the Sharia Board that the Nikha Halala law should be abolished, but the leaders do not take her opinion kindly. Nilofer uses the information she got secretly to blackmail Meraj, but Meraj stabs her with a pocket knife instead of giving in to the blackmail.
10/10/2020: Saturday (Episode 105)
Zara presents evidence she has gathered about Abidah's case to the Sharia Board to support her opinion that the traditional Nikah Halala should no longer be practised in their community.
11/10/2020: Sunday (Episode 106)
The Sharia Board members are still divided regarding abolishing of the Nikah Halala law. Will they give in to Zarah's request the same way they allowed women to be with men in the mosque?
12/10/2020: Monday (Episode 107)
Mr Hashmi humiliates Zara during Ahmad's party. Kabeer wants to defend his wife and answers Mr Hashmi.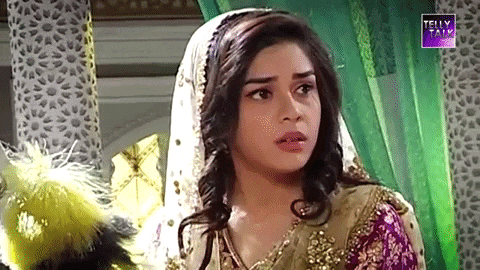 READ ALSO: New! Call for the Hero teasers: October 2020
13/10/2020: Tuesday (Episode 108)
Meraj falls into the trap that has been laid for him, and Kabeer discovers Meraj's darkest secrets. What will he do to him?
14/10/2020: Wednesday (Episode 109)
An opportunity comes Zara's way. She looks through Shahbaz's file to know what he is planning. Kabir explains his belief as a Muslim, but Aazib thinks his faith is fanaticism. Zara and Shahbaz have an argument. Kabir is lost for words after Zara convinces him to go with her to Tikona Maidan.
15/10/2020: Thursday (Episode 110)
Zara is abducted by Chandu who uses her to ask for money for her release. Kabir thinks of ways to get cash to save Zara. He sells his vehicle for INR 2.5 lakh to pay Zara's abductors. Shahbaaz makes Kabir believe that Zara arranged her abduction by showing him a fake video. Zara is surprised when she sees it but tells Shahbaaz she will win the battle soon.
16/10/2020: Friday (Episode 111)
Kabir swears he will never see Zara again. Rukhsar finds out she is Kabir's second wife after Zara reveals it to her, and she wants to stay with her. Zara agrees to Rukhsar's request but under certain conditions. Ayesha warns Zara that she may never be able to mend her relationship with Kabir if Rukhsar is in the way. Rukhsar is a potential threat if she comes back to her senses.
17/10/2020: Saturday (Episode 112)
Kabir regrets what he did to Zara and goes on a fast. Zara cannot believe the news she hears concerning Kabir. Rukshsar finds a way to escape at the restaurant. Zara and Kabir are surprised after finding out Rukhsar cannot be found.
18/10/2020: Sunday (Episode 113)
Zeenat condemns Zara for planning a conspiracy against Rukhsar. Kabir defends Zara by saying he is responsible for everything. Kashan tells Shahbaaz that Azib is not willing to have business collaboration with them. Rukhsar attempts to slap Zara, but Kabir saves her.
READ ALSO: Young Love teasers: October 2020
19/10/2020: Monday (Episode 114)
People are surprised when Rukhsar dances while dressed as a bride. She wants to marry Kabir again. Kabir admits his past misconduct and asks Salma to forgive him. Tabu makes slanderous remarks to Shahbaaz at the party and gives him an INR 15 lakh cheque as a reward for helping.
20/10/2020: Tuesday (Episode 115)
Zara answers Tabu befittingly. Aazib and Tabu leave the party while enraged. Shahbaz convinces Kabir to abstain from material things and not to trouble himself looking for money. Zara makes a presentation of her business proposal to the Sharia Board.
21/10/2020: Wednesday (Episode 116)
Zara offers to take care of Fatima's tuition fees after Shahbaz tells Sairun that he will not pay. Zeenat accuses Zara of helping Fatima as an opportunity to manipulate Kabir emotionally.
22/10/2020: Thursday (Episode 117)
Zeenat does not want Zara to get to the Sharia Board for lunch, so she fakes her accident. Zara gets sick. Kabir raises money for Zara's treatment by selling his medal.
23/10/2020: Friday (Episode 118)
Shahbaz's dream about Kabir becoming Shehar Qazi, a Muslim social advisor, makes him worried. Kabir confronts Shahbaz concerning the business losses that he did not inform him about. Kabir wants to work so that he can earn cash to repay loans. Kashan embarrasses Kabir by telling him he has never made money before.
24/10/2020: Saturday (Episode 119)
Ruksaar goes to see Zara at the hospital with the intention to finish her off. Imran and Kabir start working on a dirty job to earn cash.
25/10/2020: Sunday (Episode 120)
Kabir watches a camera recording footage of Zeenat putting a certain drug in Zara's drink. Zeenat gets a slap from an enraged Ayesha. Ayesha drives Zeenat out, but Kashan returns with her to the house. Kashan lets Shahbaz know that Zeenat will remain in the house, but others will leave. Kashan claims ownership of the house including the Shahbaz business, and everyone is shocked.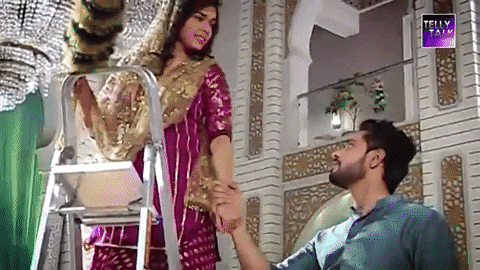 READ ALSO: Skeem Saam teasers: November 2020
26/10/2020: Monday (Episode 121)
Zeenat wants Kabir to get her some drugs from the pharmacy. Zeenat's outburst cannot prevent Zara and Kabir's bond from growing stronger each passing moment.
27/10/2020: Tuesday (Episode 122)
Kashan makes Shahbaz carry out his orders using blackmail. Sameer is punished by Kabir for tormenting Alina. Qazi informs Kabir that he is stepping down as Shehar Qazi to give him the opportunity to fill the post. Zeenat lets Kabir, his parents, and Zara know that she has discovered a potential husband for Alina. Kabir is shocked when he discovers the potential groom is Sameer.
28/10/2020: Wednesday (Episode 123)
Zeenat assures everyone that Sameer will marry Alina and Shahbaz will be imprisoned for the crime he carried out in the business. Sameer threatens to kill Shahbaz if Alina turns down the marriage proposal. Kabir seeks help from the assistant commissioner of police.
29/10/2020: Thursday (Episode 124)
The engagement party is held at the podium. Kabir attempts to stop the engagement proceedings, but Salamat informs him that Shahbaz and Ayesha are being held at gunpoint. Zara tries to help Kabir prevent the ceremony from going on, but Kabir does not agree with her idea because he will have to tell lies.
30/10/2020: Friday (Episode 125)
Kabir makes a phone call to Ariz, but he cannot answer because Salamat's goons are holding him at gunpoint. Kabir finds a way to prevent the marriage ceremony from proceeding and saves Alina.
31/10/2020: Saturday (Episode 126)
Kabir is enraged when he sees Aamir and Alina together. Amaan wants Ayesha to tell him why she does not allow his parents to share meals with them. Kabir wants Shahbaz to relate well with Amaan and not to let their tense relationship with Kashan come in the way.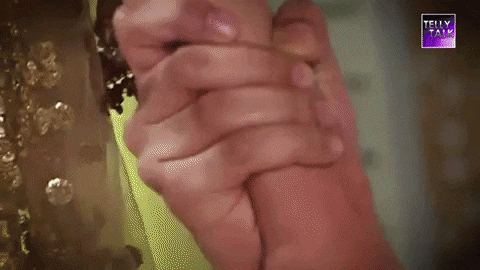 READ ALSO: A Perfect Lie teasers: November 2020
What is happening to some of Zara's Nikah characters?
Zara continues to fight for the rights of the women despite her husband's objections. Kabeer wants her to stop trying to change the traditions, but Zara feels that it is her calling to liberate women from oppressive customs.
Although Kabeer argues with his wife in private regarding her actions, he defends her in public because he loves her. Kabeer does not sit back and watch if someone tries to humiliate Zara for speaking up for the women.
Zara's Nikah teasers for October 2020 will not only entice you to watch the series but also make you convince more people to follow the story. Will you be on Zara's team or Kabir's fan? The two can get on your nerves when they disagree over some issues.
READ ALSO: Age is Just a Number 2 teasers: October 2020
Take a look at Age is Just a Number 2 teasers for October 2020 published by Briefly.co.za. Sahil's family stops worrying when he and Vedika return home safely, but Pankit's mother is enraged by the couple's happiness. The two are planning to wed. Will Pankit's mother stand in their way?
Sahil seems to have found favour before his family to marry an older woman who is also a widow. Although it is a taboo for him to wed this type of woman, his heart refuses to be controlled by traditions.
READ ALSO:
Skeem Saam teasers: October 2020
Rhythm City teasers: October 2020
The Inseparables teaser: October 2020
Source: Briefly.co.za