- Democratic Alliance Member of Parliament Phumzile Van Damme is not impressed
- The Shadow Minister of Communications found out information regarding internal charges within the DA through the press
- Despite the drama, Van Damme says that she remains committed to the opposition party
PAY ATTENTION: Click "See First" under the "Following" tab to see Briefly.co.za News on your News Feed!
Phumzile Van Damme, DA MP and Shadow Minister of Communications and Digital Technologies, says that she discovered the contents of the report concerning internal charges against her after a media report on the matter.
A riled Van Damme says that she has found out all details relating to the issue from external sources and not the party itself:
"What a fascinating story in the Sunday Times today about the DA "purge," wherein I for the first time find out the contents of the report I will be charged on. I've found almost all details about this saga in the press. Not Fedex nor FLC has had the decency to inform me first. We are led."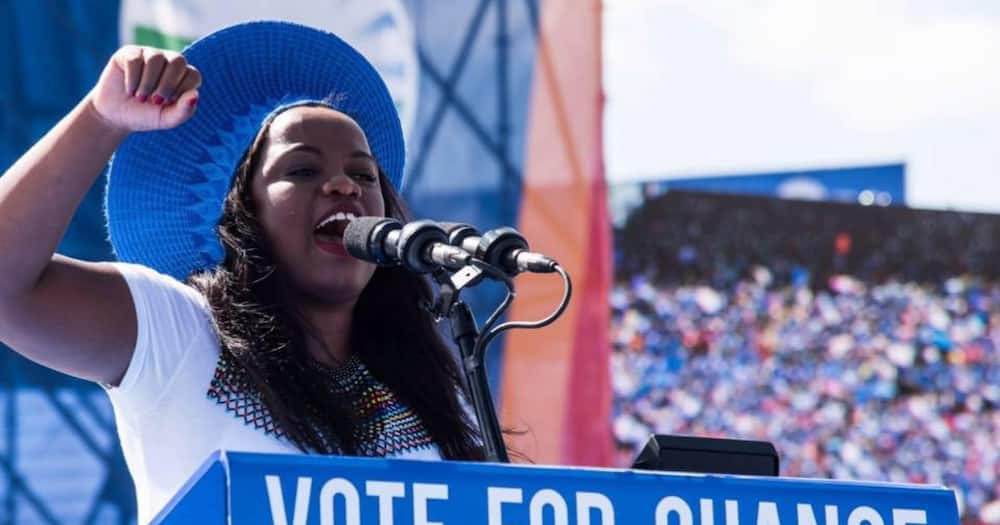 READ ALSO: Maimane and Trollip resignations rock the DA: Mzansi responds
The politician says that it is highly suspicious that internal information is continuously leaked to the press, hinting that the same tactics had been deployed to elbow former leader Mmusi Maimane out of the DA.
Van Damme questioned how she was meant to handle the situation, now that the details have been published:
"A coincidence that this is continually leaked? One too many times to be a coincidence, I'd say. I mean, the same strategy of leaks was used to hound Mmusi out of the party. Leaks warfare. And I am supposed to do what in response to this? Turn the other cheek? Shrink? Leave?"
When probed over whether or not she would consider leaving the opposition party, Van Damme commented that:
"No way. That would be the easy way out. It's simply not how I roll. I don't run from fights, I jump in. So, let's fight."
Earlier, Briefly.co.za reported that Mmusi Maimane had left the DA shortly after Helen Zille's return and Herman Mashaba's resignation.
At the time, a number of internal leaks cropped up in the press with Maimane claiming that forces within the party were attempting to dethrone him.
Since his resignation, Maimane has formed an activist movement adamant that change in SA won't be facilitated by a political party.
Enjoyed reading our story? Download BRIEFLY's news app on Google Play now and stay up-to-date with major South African news!