The entertainment industry has been getting better by the day. The past couple of years have seen an increase in the number of local shows airing in the country. It is proof of how much the quality of the content has gotten better. If you would like to sample the content, what better way to do so than through checking out teasers? Generations: The Legacy teasers for October 2020 highlight how tense the show is going to be.

Generations: The Legacy is, by far, one of the oldest local shows in the country. With more than one thousand episodes, the soapie has not lost its wow factor. It has been showcasing its storyline in the most effortless way. You ought to check out the gist in Generations: The Legacy teasers for October 2020.
Generations: The Legacy teasers for October 2020
In the most recent Generations: The Legacy episode, it looked like hell was breaking loose for Ayanda and Sphe. Sphe's world seemed to be turning against her, and Ayanda was battling her feelings. Will they make the best decisions?
Episode 224 (1524) - Thursday, 1st of October 2020
Ayanda makes the leap of faith and surrenders to the police, and Mazwi gets frightened when he wakes up and realises that he is on the wrong bed. Will Kgosi fall into the trap that has been set for him?
Episode 225 (1525) - Friday, 2nd of October 2020
Pele struggles to pick up the pieces of her life after everything that happened to her, and two alpha males disagree, and the feud ends in a fist-fight. Meanwhile, Tshidi contacts Kabisi with the hope he will change his attitude towards her.
READ ALSO: Brave and Beautiful teasers: October 2020
Episode 226 (1526) - Monday, 5th of October 2020
Nontle shows up at the police station, and she is ready to reveal everything, and Sphe eavesdrops a phone call and thinks it is about her. Someone's life is at stake; will uncovering the truth help in saving their life?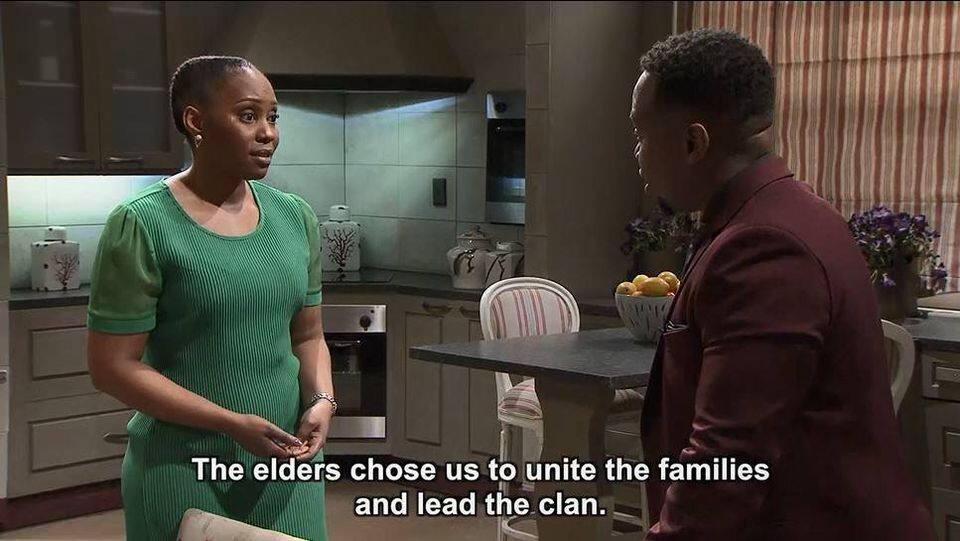 Episode 227 (1527) - Tuesday, 6th of October 2020
Gadaffi maks a shocking discovery, and it prompts him to work, and a potential new tenant causes a stir in the neighbourhood. Fikile's excitement about the visitor does not last for long.
Episode 228 (1528) - Wednesday, 7th of October 2020
Most of the housemates are not impressed when Tamryn shows up, and Jack gathers the courage to face his ex. Meanwhile, Zondiwe tells her daughter what to do.
Episode 229 (1529) - Thursday, 8th of October 2020
Zitha prepares for the life-threatening experience, and Ayanda finds it difficult to counter her daughter's panic attack. Later, Mazwi encounters a temptation ahead of him; will he be able to resist it?
Episode 230 (1530) - Friday, 9th of October 2020
Someone kills a person that they were once in love with, and Sphe's anger gets the better part of her; hence, she has a meltdown. Lesedi wakes up to something that she did not foresee, and it makes her flip out.
READ ALSO: Zara's Nikah teasers: October 2020
Episode 231 (1531) - Monday, 12th of October 2020
Jack has one more person supporting him, although he is unsure who the person is, and Nontle goes out on a mission again after coming up with new tactics.
Episode 232 (1532) - Tuesday, 13th of October 2020
It looks like it is the end of the road for the alliance between Cele and Moroka, and Gadaffi plans to kick off his plan. Fikile is unsure about whether to take back her ex-lover.
Episode 233 (1533) - Wednesday, 14th of October 2020
Sphe delivers some shocking news to the Morokas, and the outcome of the board meeting leaves everyone perplexed. Ayanda receives a phone call that leaves her shaking.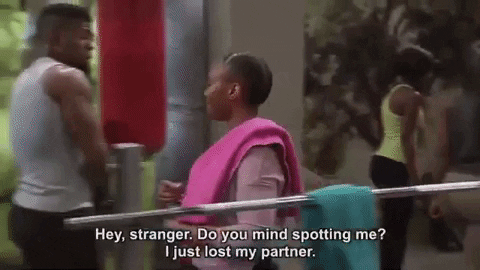 Episode 234 (1534) - Thursday, 15th of October 2020
Nontle realises how much prison can change someone, and Zitha stands up for herself and refuses to let someone look down upon her. In the meantime, Mazwi is unimpressed by the idea of not being appreciated.
Episode 235 (1535) - Friday, 16th of October 2020
Tamryn comes up with another surprise for the tenants, and the boys come up with another money-making idea; however, it is illegal. Cosmo does something during his first day at work, and it nearly jeopardises the opportunity.
READ ALSO: Skeem Saam Teasers: October 2020
Episode 236 (1536) - Monday, 19th of October 2020
The members of the Diale family receive some saddening news, and Lesedi's housemates are unimpressed by her nagging nature. Ayanda finds out what Tshidi has been up to, and the discovery makes her unhappy.
Episode 237 (1537) - Tuesday, 20th of October 2020
Lucy does everything in her capacity to save her brother's life. Someone catches Jerah in the act; hence, he is forced to act before it is too late. Mpho witnesses a kiss that makes him confused.
Episode 238 (1538) - Wednesday, 21st of October 2020
Sphe does something that makes Gadaffi's life more complicated than it already is, and a mother is willing to do everything to protect her child. Someone sends Pele a tip-off that he decides to follow.
Episode 239 (1539) - Thursday, 22nd of October 2020
The boys get excited about the final product, although when they taste the brew, they are disappointed, and Tshidi tries to stop Nontle from taking matters into her own hands. Cosmo tries to engage his attacker in a conversation.
Episode 240 (1540) - Friday, 23rd of October 2020
Lucy relentlessly fights for justice for her brother, and Noxolo wants to make a stand, although it looks like Palesa is a stumbling block for her. Jerah does not let the truth hold her down; hence, he focuses on the future.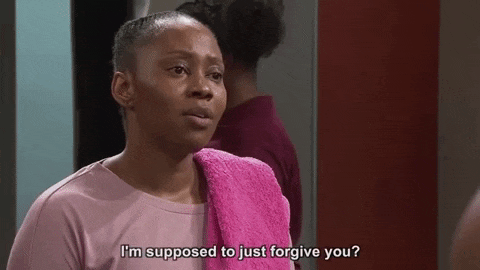 Episode 242 (1541) - Monday, 26th of October 2020
Sphe has no idea that someone close to her is hatching a plan to harm her, and Nkaba tries to convince Mthembu to take care of his problem before it gets out of hand. Ayanda is shaken by what her daughter says.
Episode 243 (1542) - Tuesday, 27th of October 2020
The boys do not get what they envisioned, although the prize that comes later proves that their efforts were worth it. Luyolo comes bearing some damning news for Diales, and Gadaffi's ex-girlfriend warns him.
Episode 244 (1543) - Wednesday, 28th of October 2020
Palesa is dragged out of the prison hospital, and this horrifies Noxolo, and it turns out that Jerah deceived his friends about where he is travelling to. Later, Mrekza opens up about his reasons for being reluctant to attend a wedding, and it looks like there is more to it.
Episode 245 (1544) - Thursday, 29th of October 2020
Lesedi gets frustrated when she realises that someone that she cares so much about her does not care about her. Lucy eavesdrops her husband's conversation on the phone, and it leaves her in shock. The art dealer discovers something that leaves him in shock.
Episode 246 (1545) - Friday, 30th of October 2020
Sphe is in a dilemma about something that is happening in her life, and Tamryn's situation worsens. Gog'Flo receives an unexpected offer, and it leaves her gutted.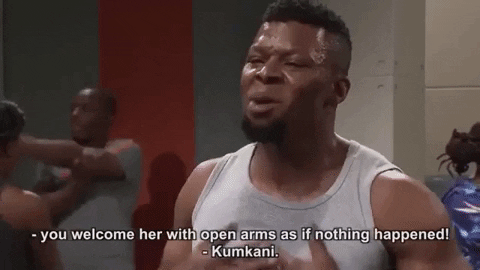 Ayanda
Ayanda trusts her gut and decides to surrender herself to the police. Later, her daughter experiences a panic attack. The details that he reveals to her leave her in shock. She also discovers what Tshidi has been up to and is disturbed by her findings. Will her series of miseries come to an end?
Sphe
Sphe bottles up a lot of emotions when she overhears her husband's conversation. Later, anger gets the better part of her, and she decides to deliver the shocking news to the Morokas. She threatens Gadaffi, although someone close to her plans to hurt her. Later, she ends up in a dilemma about what is happening to her. Will she make the right decision?
Generations: The Legacy teasers for October 2020 must have left you with pieces of a puzzle. If you would like to patch them up and find out more details about the show, be sure to tune in to SABC1 every weekday at 20h00.
READ ALSO: Age is Just a Number 2 teasers: October 2020
Briefly.co.za recently published fascinating details about Age is Just a Number teasers for October 2020. You need to check them out. The highlight in Age is Just a Number teasers is Vedika and Sahil's return and their wedding preparations. Something strange happens to Arya after she gets married to Guddu, and it looks like Pankti is planning something evil.
READ ALSO: