In The Bold and the Beautiful on Eva teasers for October 2020, Steffy's father gives her the strength to attend her baby daddy's wedding. She still loves him, but she must respect his decision. On the other hand, Thorne, Katie, and Bill are caught up in a court battle over Will's custody. Bill forbids Katie and her lover from becoming his child's legal guardians.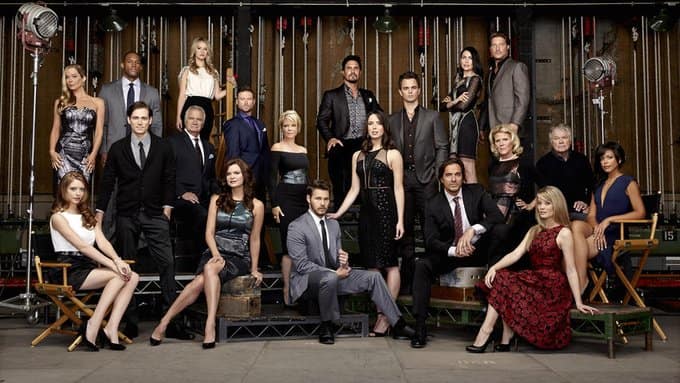 The Bold and the Beautiful is a touching story about love and family. Subsequent episodes get sweeter because of the mysteries that the characters add to the play. The show airs on Eva on weekdays at 17h30. The rebroadcast of the previous day's scene airs at 17h00, and the omnibus airs on Saturdays at 16h00.
The captivating episodes of The Bold and the Beautiful on Eva
You will be delighted with the show's skillfully written script. It is one of the oldest drama series in South Africa that has not lost its flavour. Here is what Eva's The Bold and the Beautiful characters have prepared for their beloved viewers in October.
Liam and Hope's marital ceremony
Steffy is hurt when Liam cancels their engagement to settle down with another woman. Furthermore, the bride is already pregnant with his baby. What will she do?
1/10/2020: Thursday (Episode 7902)
Steffy cries when narrating to Liam that she saw him propose to Hope. Katie and Thorne meet Sally and Wyatt at the Bikini Beach unexpectedly. Liam returns Steffy's ring, and they agree to be good role models for their baby, Kelly. Katie shortens her date with Thorne when Will's babysitter calls in sick. Meanwhile, Brooke and Ridge make love.
READ ALSO: New Soapie! Die Presidentsvrou Teasers: September 2020
2/10/2020: Friday (Episode 7903)
Steffy informs the women about Forrester Creations' new business plan and makes them feel valued. Katie manipulates Bill into taking care of Will overnight so that she spends more time with Thorne. Later tension grows between Thorne and Bill. Katie and Bill are tied to each other by their past. Bill holds himself responsible for his past wrong decisions.
5/10/2020: Monday (Episode 7904)
Will pulls away when Bill tries to get close to him, and Liam and Hope trust that their future will be better. Bill calls Katie to seek parental advice regarding Will. Later, he interrupts Katie and Thorne's romantic night by showing up suddenly to pick Will and bring him home.
6/10/2020: Tuesday (Episode 7905)
Wyatt lectures Liam when he requests him to be his best man, and Aghast finds out that Hope invited Steffy and Taylor to the wedding. Steffy agreed to attend the wedding on the condition that she is allowed to bring Taylor. Brooke tries to persuade Hope to cancel the invitation she sent to the two ladies.
Taylor causes drama at the wedding
Taylor proves that she cherishes her friendship with Steff. Brooke restrains her from ruining Hope's matrimonial ceremony. However, she gets uncontrollable at the reception and destroys the wedding cake.
7/10/2020: Wednesday (Episode 7906)
Steffy calls Ridge because she gets worried when Taylor goes to meet Brooke. Steffy counts on her father's support to pull through the challenging time. Brooke loses her cool when Taylor insults Hope. On the other hand, Hope assures Liam that inviting Steffy to their wedding was a great idea.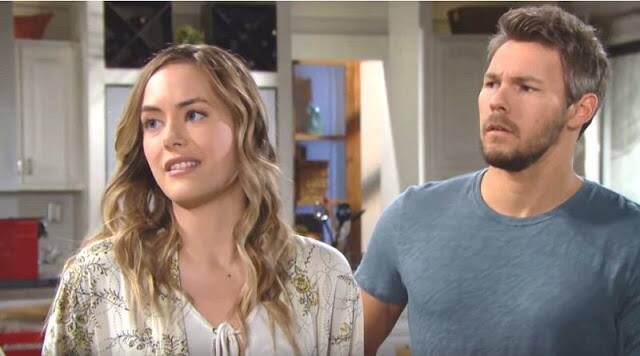 8/10/2020: Thursday (Episode 7907)
Emma feels jealous when Zoe seduces Xander as he takes her pictures for the Intimates line. Later, Zoe gets the highest position on the runway and steals a kiss from Xander. Xander pleads with her to get along with Emma. Ridge is proud of the recent wise decisions made by Steffy. Bill and Thorne quarrel when Thorne defends Katie and Will's choices.
9/10/2020: Friday (Episode 7908)
Hope makes a grand entrance at the wedding venue, and Bill confesses to Justin how it hurts to separate from his son. Brooke gives Taylor a stern look when Carter asks if anyone has a reason to stop the wedding. Taylor sits through the wedding unhappily to show Steffy her full support.
12/10/2020: Monday (Episode 7909)
Brooke prevents Taylor from giving a speech and causing a scene at the reception by dragging her into the kitchen. Taylor gets furious and yells accusations while throwing the wedding cake pieces at her enemies. Hope and Steffy are taken aback by the drama when they enter the reception.
13/10/2020: Tuesday (Episode 7910)
Liam surprises Hope with an unplanned staycation, which means that they will not travel abroad for their honeymoon. Justin interrupts Bill's discussion about being a better father to Will by notifying him to attend an important business meeting. Thorne and Will enjoy each other's company as they wait for Bill to arrive. Thorne promises Katie to be a wonderful father-figure to Will if Bill fails.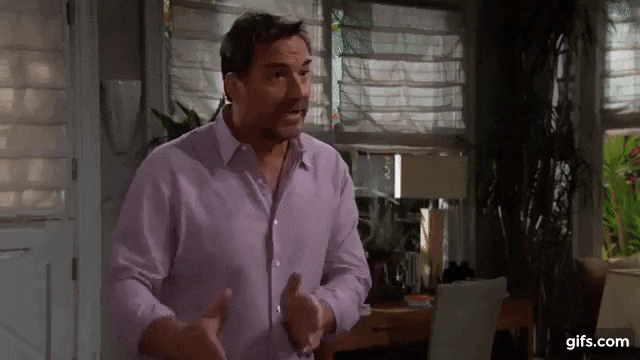 READ ALSO: Generations: The Legacy teasers: October 2020
Who will have Will's custody?
Thorne and Katie want to have full custody of the child. Although Bill has been an absentee father in Will's life, he aspires to get a second chance. Secondly, he is driven by jealousy because he lost Katie to Thorne.
14/10/2020: Wednesday (Episode 7911)
Bill regrets choosing to attend the meeting over spending time with Will. Thorne disagrees with Katie's plan to sue Bill to take Will's full custody. He believes that Bill will not give the child the best upbringing. Thorne persuades her to demand sole custody of the child. While Liam and Hope enjoy their honeymoon, Ridge and Brooke predict Bill and Katie's child custody dispute.
15/10/2020: Thursday (Episode 7912)
Zoe presents an offer to Quinn. Later, Zoe disagrees with Xander when he proposes that she accommodates Emma. Bill declares that he will never give Katie and her boyfriend his son's custody.
16/10/2020: Friday (Episode 7913)
Hope finds Liam with Steffy and Kelly while looking for Liam to accompany her to the doctor for an ultrasound check-up. Thorne hits back at Bill when he notices that Will does not want to spend time with his father.
19/10/2020: Monday (Episode 7914)
As Hope waits for Dr Phillips to carry out an ultrasound on her, she discovers that Steffy introduced Liam to the doctor in the past. Bill threatens to use Katie's history to get what he wants. The court will deny her custody of her child if it learns that she was an alcoholic.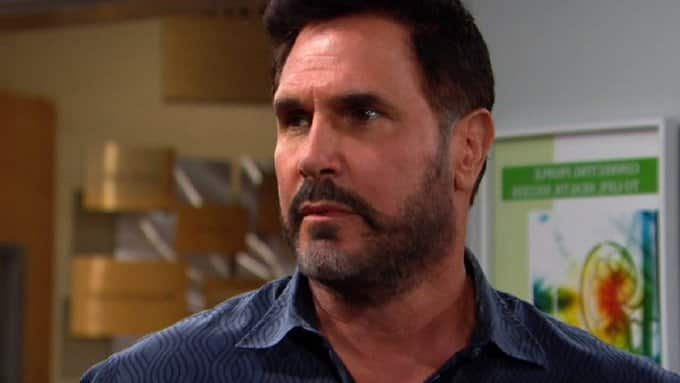 20/10/2020: Tuesday (Episode 7915)
Brooke differs from Quinn, Ridge, and Thorne's opinion about Bill. She persuades them to grant the right to take care of Will. Hope is left holding the ultrasound picture when Liam rushes to help Steffy attend to Kelly.
21/10/2020: Wednesday (Episode 7916)
Bill swears to win the child custody case, and Brooke listens to Hope's worries about Liam and Steffy's ongoing relationship. Brooke has always been on Zoe's side; therefore, she trusts that her secrets are safe with her.
Steffy and Liam get close to each other again
Steffy's baby makes them let go of the hostility they have been showing for one another. Hope is uncomfortable with the friendship between her husband and his ex-lover because the two can rekindle their love for one another.
22/10/2020: Thursday (Episode 7917)
A bond develops between Steffy and Liam because of baby Kelly. Katie confides in Thorne that she is considering dropping the sole custody case, but he assures her that he will not fail her and her son because he loves them. Hope and Liam are afraid that their unborn child is at risk.
23/10/2020: Friday (Episode 7918)
Liam and Hope are anxious about Dr Phillips's diagnosis concerning their baby. Later, Brooke is touched by Steffy's concern for Liam and Hope's baby. Bill tells Justin that he believes Thorne talked Katie into taking Will away from him. Liam, Steffy, and Hope set their differences aside for their children's sake.
26/10/2020: Monday (Episode 7919)
Brooke urges Hope to be cautious of Steffy. Steffy and Hope's rivalry emerges again when Ridge affirms that Forrester Creations needs to reduce one of their lines' funding. Katie announces to her loved ones that she has filed for sole custody of Will. Brooke is upset that Ridge is considering pulling back on Hope's line. Later, Brooke runs into Bill at Il Giardino.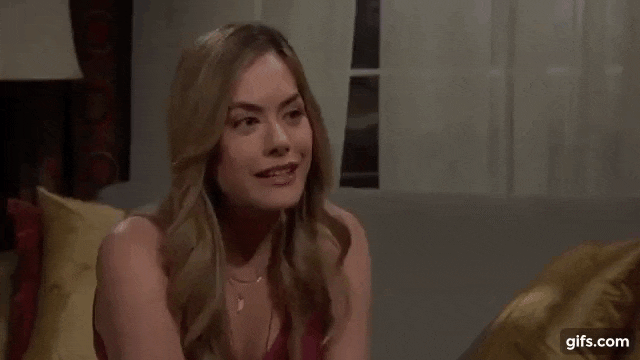 READ ALSO: Age is Just a Number 2 teasers: October 2020
27/10/2020: Tuesday (Episode 7920)
Brooke surprises Bill by revealing that she does not support Katie's decision, and he pleads with her to persuade Katie to change her mind. Brooke agrees to help him but with a condition. Will Bill meet his end of the bargain?
28/10/2020: Wednesday (Episode 7921)
Brooke cross-examines Ridge about the product line he will choose to establish who he will support among their daughters. Sally develops a back-up plan if Ridge takes Hope out of the Future line, and Steffy asks Hope to step down. Steffy's suggestion infuriates Brooke because she thinks that she wants to hurt Hope for marrying Liam.
29/10/2020: Thursday (Episode 7922)
Bill appreciate's Brooke support. On the other hand, Brooke and Steffy fight over the decision Ridge should make. Quinn, Thorne, Liam, Brooke, Steffy, and Hope eagerly wait for Ridge's final word about Intimates and Hope's line. He explains to Brooke, Hope, and Steffy why he picked that particular product. Steffy pours her disappointment on Hope.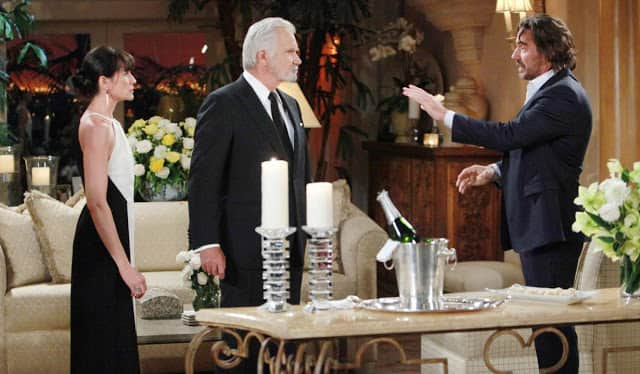 30/10/2020: Friday (Episode 7923)
Sally and Quinn support Steffy as she prepares her models, including Zoe and Danny, to work for the Intimates line. Zoe eavesdrops on Xander and Emma while they plan to spend time together. When Emma leaves, Zoe tries to flirt with Xander. What started as a discussion between Hope and Steffy turns into a blame game. Xander takes Emma to The Bikini Bar for a romantic beachside cabana.
What is happening to The Bold and the Beautiful characters on Eva?
Xander loves Emma, but Zoe is trying to have him. Xander tolerates Zoe's flirty moves because he fears that she will mistreat Emma to get back at him if he rejects her.
Zoe is jealous of Liam and Steffy's friendship. She worries that Liam will choose Steffy over her if he gets the chance. Her pregnancy is at risk, and if she loses the baby, nothing will stop Liam from ending their marriage.
The Bold and the Beautiful on Eva teasers for October 2020 will brighten your world. Tune in for more entertainment. You can also read other teasers of top-rated international and local television drama series.
READ ALSO: Brave and Beautiful teasers: October 2020
Briefly.co.za brings you an intoxicating spoiler alert of a new series on Starlife. In Brave and Beautiful teasers for October 2020, Shraddha's father goes after his son-in-law to punish him for hurting his daughter.
Shraddha was disowned by her family when she chose to marry Bobby. Surprisingly, she defends Bobby even after all the pain he has caused her. Why is she still holding onto Bobby?
READ ALSO: