- Stats SA has announced that South Africa's economy suffered a significant contraction in the second quarter
- The nation's GDP shrunk by a staggering 51% as the country struggled with the Covid-19 pandemic
- Announcing this grim news, the agency said "the punch in the gut was severe"
PAY ATTENTION: Click "See First" under the "Following" tab to see Briefly.co.za News on your News Feed!
Stats SA has confirmed suspicions that the nation's economy would be hard-hit by the Covid-19 lockdown. While some experts predicted a 43% contraction, reality has proven to be far worse with the announcement that the economy had suffered a 51% fall.
Commenting on the statistics, the entity said that this period in time may become known as the 'pandemic quarter':
"The punch in the gut was severe. Perhaps the second quarter of 2020 will become known as the pandemic quarter. South Africa's economy suffered a significant contraction during April, May and June when the country operated under widespread lockdown restrictions in response to Covid-19."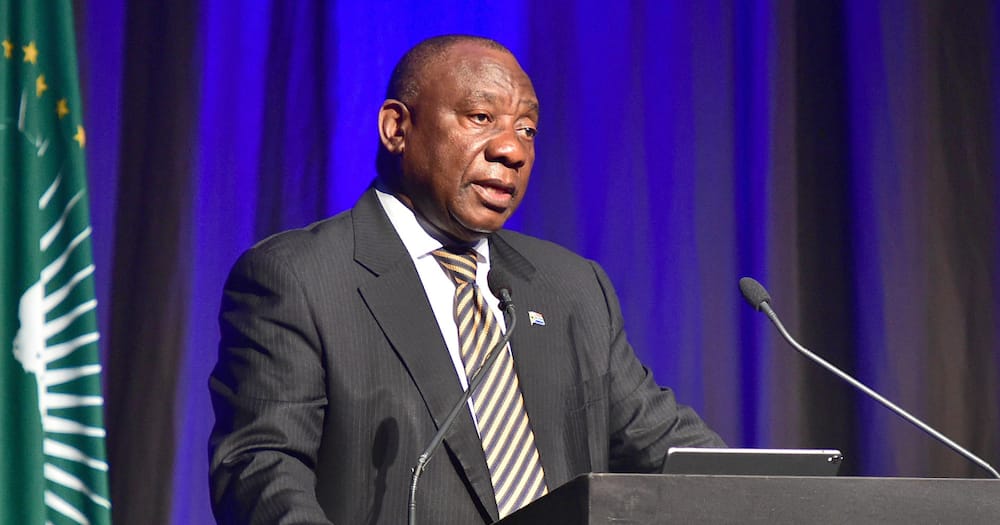 READ ALSO: Ramaphosa: Post Covid-19 economic recovery needs to be "state-led"
Agriculture seems to be one of the few industries that managed to survive a drastic drop in output, with the agency commenting:
"Nearly all industries experienced a massive drop in output in the second quarter of 2020. Construction was the biggest loser. Already in bad shape before the pandemic, the industry experienced its eighth consecutive quarter of economic decline, slumping further by 76,6%."
Manufacturing output shrank by 74.9% as work halted and the demand for steel dropped. The ban on liquor was noted as having a heavy impact on the food and beverage division of this sector.
The ban also heavily affected trade alongside the closure of tourist accommodation. Wholesalers and motor vehicle traders also noted massive declines in sales.
Finance and personal services, previously resilient in the face of economic downturn, also experienced a slump with a 28.9% contraction.
Falling exports and household spending saw expenditure dropping by 52.3% during this quarter with spending on restaurants and hotels falling by 99.9%.
Consumer spending on liquor and tobacco products fell by 92.4% with the entity noting the following increases in expenditure:
"Communication, housing and education expenditure was up in the second quarter. Cut off from family and friends – and having to suddenly work and study from home – many consumers increased their spending on communication services (most notably on data)."
Earlier, Briefly.co.za reported that likening the current Covid-19 virus to the economic devastation of a war, President Cyril Ramaphosa said the economic recovery must be "state-led".
In a virtual sitting, Ramaphosa was reacting to a question about what form South Africa's economic recovery would take in the National Assembly.
Ramaphosa said: "I have often said we need to look at the post-Covid economic landscape as being equivalent to a post-war economic landscape. The state has to play a critical role. Even in your more conservative countries in the world are saying the state now needs to play its role. That is precisely what we are now looking at in government."
Enjoyed reading our story? Download BRIEFLY's news app on Google Play now and stay up-to-date with major South African news!