The Way to Paradise 3 teasers for October 2020 will give you goosebumps. Catalina is torn in between work and protecting her loved ones from going to jail. As an agent who fights drug trafficking, her friends and daughter put her in a compromising position when they join the drug cartel. Will she give them up to the authorities? Meanwhile, all of them are entangled in a witchcraft mystery.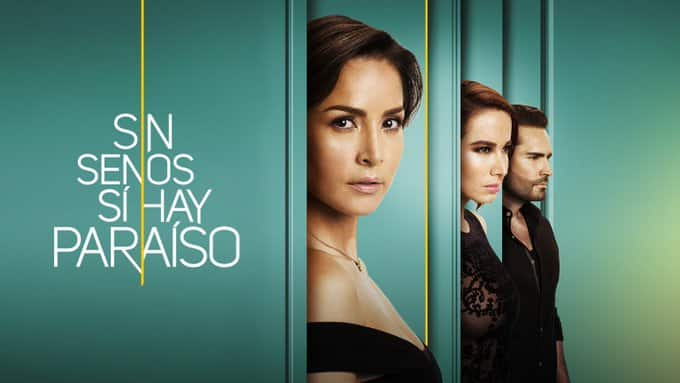 Watch The Way to Paradise airing on Telemundo from Mondays to Sundays at 22h00. Recommend this drama series to those who wish to join the drug trafficking business. The drama series might change their minds when they learn the dangers involved in this illegal business.
What is coming up in The Way to Paradise 3 teasers?
The forthcoming adventures in The Way to Paradise season 3 are the most exciting since the beginning of this drama series. Here is what is in store for you in October 2020. Get ready for interesting twists.
1/10/2020: Thursday
Catalina Jr and Hernan Dario show up on time and save Alberio from being killed by Calvo. Hilda persuades Calvo to reveal where they can find Diabla because there is an urgent issue that they should discuss.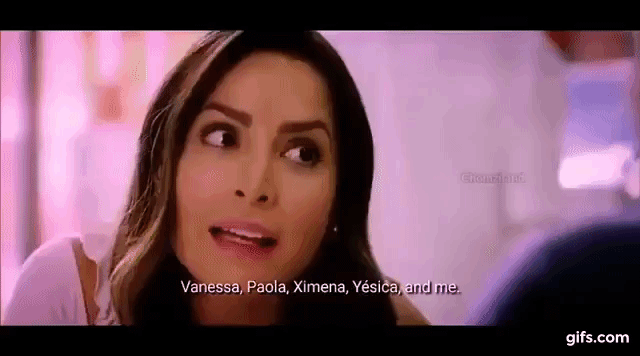 READ ALSO: Rhythm City Teasers: September 2020
2/10/2020: Friday
Catalina abducts Diabla and goes with him to Titi's farm. Meanwhile, Mariana advises Santiago to hold onto his love for Catalina and ensures that he reunites his family. Will he follow her advice?
3/10/2020: Saturday
Miguel comes into an agreement with Diabla. Later, Jota, Hilda, Ximena, and Vanesa get ready to travel to Quinchía. Catalina makes a bold decision that will bear grave repercussions. Why does she choose to abandon the TEA?
4/10/2020: Sunday
Miguel instructs Catalina to return to the TEA. Did she obey Miguel's commands? Villa commissions Titi to kill Catalina Jr. On the other hand, Jota calls Daniel and requests that they should meet before he reaches Quinchia.
5/10/2020: Monday
Martín brings Lucia home, and Titi cautions Dayana against betraying him. Will Titi kill her if she goes against him? Santiago and Catalina agree to go on a dinner date and iron out their differences.
6/10/2020: Tuesday
Catalina agrees to remarry Santiago. Meanwhile, Lucia escapes from her kidnappers. Will the abductors come after her when they realize that she untied herself and ran away? Diabla is taken to the new jail where he meets Lucrecia.
7/10/2020: Wednesday
While talking to Hilda, Don Manuel says that Laura is a witch. He also goes ahead to warn her against staying at the hotel in Quinchia. However, the strong-headed Hilda ignores his advice and follows her heart.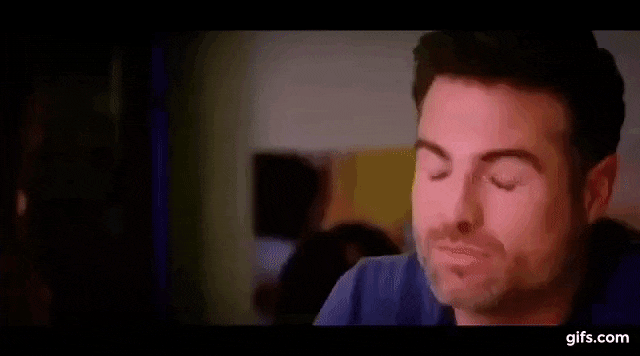 8/10/2020: Thursday
Hilda goes to the asylum to meet Carlos while Zoraya runs away from the hospital. Catalina Jr goes to the laboratory to get the DNA results. What will happen if the outcomes of the DNA tests do not turn out as she expects?
9/10/2020: Friday
Dayana threatens to take away the life of Catalina Jr. Meanwhile, Zoraya demands Rocco to hand over the firearm to her. She wants to teach her how to aim at a bullet at a target. Why is Zoraya concerned about improving Rocco's shooting skills?
10/10/2020: Saturday
Catalina Jr is overwhelmed with joy when the doctors give her the DNA results. Zoraya hopes that by teaching Rocco never to miss a target while shooting, Rocco will kill Catalina in case they confront each other.
11/10/2020: Sunday
Hernan Dario rushes to Mariana's house to show her evidence that he is not the father of the baby. Meanwhile, Catalina demands to know the baby's birth father. What is she planning to do when she finds out the truth?
12/10/2020: Monday
Tony informs Catalina that Diabla is considering striking a deal with the TEA. The agreement will help him get a shorter jail sentence. How will Catalina prevent them from making the deal? Villa insists that Titi must kill Catalina Jr to get back at Catalina.
13/10/2020: Tuesday
Hilda helps Titi to look for Catalina Jr in the neighbourhood. She lies to Catalina Jr, hoping that she will fall into the death trap. Catalina agrees to return to the TEA. Is she doing this to protect Catalina Jr?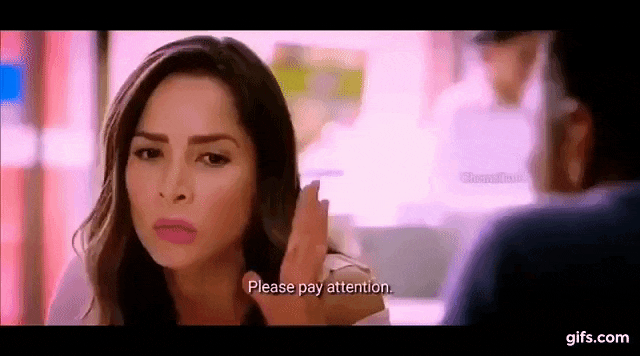 READ ALSO: Age is Just a Number 2 teasers: October 2020
14/10/2020: Wednesday
Catalina assures Hernan Dario that she will compel Mariana to reveal the identity of the baby's father. On the other hand, Santiago is shocked when he finds out about Catalina's marriage. How will he tell Catalina that he has discovered her secret?
15/10/2020: Thursday
Mariana reveals the name of the father of the baby. Catalina is under pressure to go back to the TEA; therefore, she meets Miguel and explains to him that she is willing to surrender to the TEA.
16/10/2020: Friday
Catalina returns to the TEA, and she is assigned to capture Titi. Mariana is separated from her baby, and Paol goes missing. Hilda and Vanessa are worried that something terrible might have happened to Paol.
17/10/2020: Saturday
Catalina and Santiago are worried about their daughter. What is happening to her, and how will they help her come out of it? Carlos remembers his past while detained in a psychiatric cell.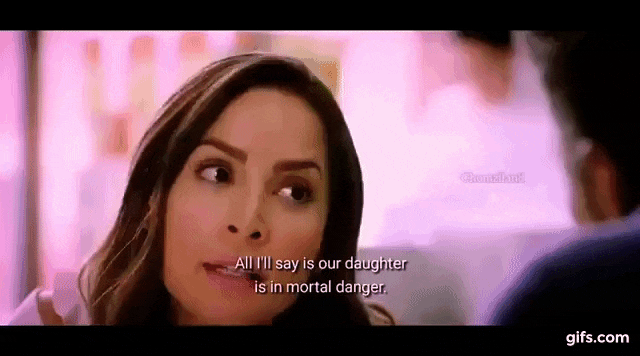 18/10/2020: Sunday
More memories flood into Carlos mind. Later, Mariana reveals that she went back to being a member of TEA. Zoraya travels to Rocco's farm. What does she want from Rocco?
19/10/2020: Monday
Jota panics when he discovers that Catalina is not going to pick them up; therefore, he goes to the police station to seek help.
20/10/2020: Tuesday
Kike sets an ambush on the TEA and Diabla. On the other hand, Villa and Dayana travel to Mexico and leave Titi in charge of everything. Will Titi do a great job in their absence or make them regret their decision?
21/10/2020: Wednesday
Zoraya attends to her patient, while Jota holds an in-depth conversation with his cellmate. Catalina and Tony arrive in Quichia and head straight to the police station.
22/10/2020: Thursday
Mariana calls Catalina Jr and Hernán Darío to caution them about a planted bomb. Did they pick her call? Yesica storms into the medical facility and threatens one of the staff.
23/10/2020: Friday
Colonel Granados informs Catalina that Hernán Darío's condition is critical. Catalina feels relieved when she learns that Hernán Darío's sister and baby are safe. Meanwhile, Diabla leaves the hospital.
24/10/2020: Saturday
Santiago visits his granddaughter at the hospital to support her. Later, Calvo recognizes Hilda when he arrives at her house.
25/10/2020: Sunday
Catalina and the others are not aware that Laura has put a spell on Paol. Why does Mano Negra change Zoraya and Mateo identities?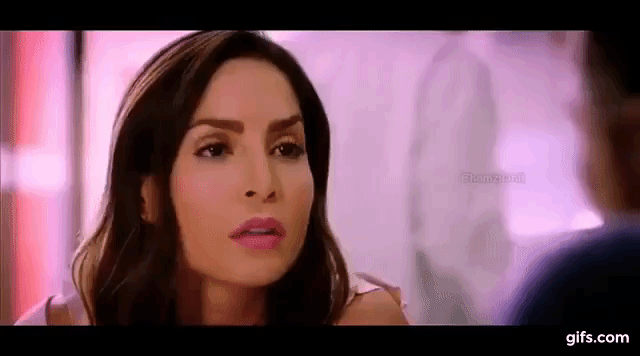 READ ALSO: Brave and Beautiful teasers: October 2020
26/10/2020: Monday
Catalina visits her sister at the clinic. While Paol stays at Jota and Vanessa's house, the two ladies are worried about her strange behaviour. They try to figure out what is happening to her in vain.
27/10/2020: Tuesday
Albeiro assures Hilda that she is the love of his life. While at the clinic, Santiago gets worried when Mateo and Zoraya fail to show up. He discusses his worries with Catalina.
28/10/2020: Wednesday
Titi promises his baby that she will have the best daddy in the world. At the same time, Vanessa and Jota identify Ximena's body.
29/10/2020: Thursday
Luck sets into Catalina's life. Chief Brandon appoints her to be the director of TEA in Columbia. Catalina informs him that she will think about the offer; therefore, he gives her 24 hours to make a decision.
30/10/2020: Friday
Titi is infuriated when Mariana reveals to him that Catalina is an agent of the TEA. Later, Santiago is proud of Catalina for getting a job promotion.
31/10/2020: Saturday
Catalina admits that she will not favour her daughter. She confides in Santiago that she will allow her daughter to face the wrath of the law like any other drug trafficker.
What is happening to The Way to Paradise 3 characters?
Catalina agrees to remarry Santiago. After moving to a higher rank in TEA, she makes up her mind to arrest her daughter because she is in the drug trafficking business.
Mariana bids her baby goodbye as she returns to being a TEA agent. She also succumbs to pressure from Catalina and reveals the identity of her baby's father.
The Way to Paradise 3 teasers for October 2020 end on a high note. Add this Mexican drama series to the list of your favourite shows. The complicated lives of some of the show's characters are mind-blowing.
READ ALSO: The Bold and the Beautiful on Eva teasers: October 2020
Briefly.co.za recommends another soap opera on Eva entitled The Bold and the Beautiful. It is one of the oldest television shows in South Africa. In The Bold and the Beautiful on Eva teasers for October 2020, Liam marries one of his baby mamas. Although he loves Steff, Hope has him eating from the palms of her hands.
Meanwhile, Thorne and Bill are at war because each one of them wants to take care of Katie's son. Bill is Katie's ex, while Thorne is her boyfriend. Bill has always been an irresponsible father. Is he fighting for the child's custody to get back at Katie and her boyfriend?
READ ALSO: