- Lupita Nyong'o shared a photo of herself with Chadwick Boseman during their happy moments followed by a long touching note
- Nyong'o's moving tribute came about a week after Chadwick lost his battle to cancer
- News of Boseman's death devastated many people across the world, specifically fans of his movie Black Panther
PAY ATTENTION: Click "See First" under the "Following" tab to see Briefly.co.za News on your News Feed!
The world was in a sombre mood when news of Black Panther actor Chadwick Boseman's demise first became public.
Many people, specifically his worldwide fans, were really hurt by his death and mourned him on social media.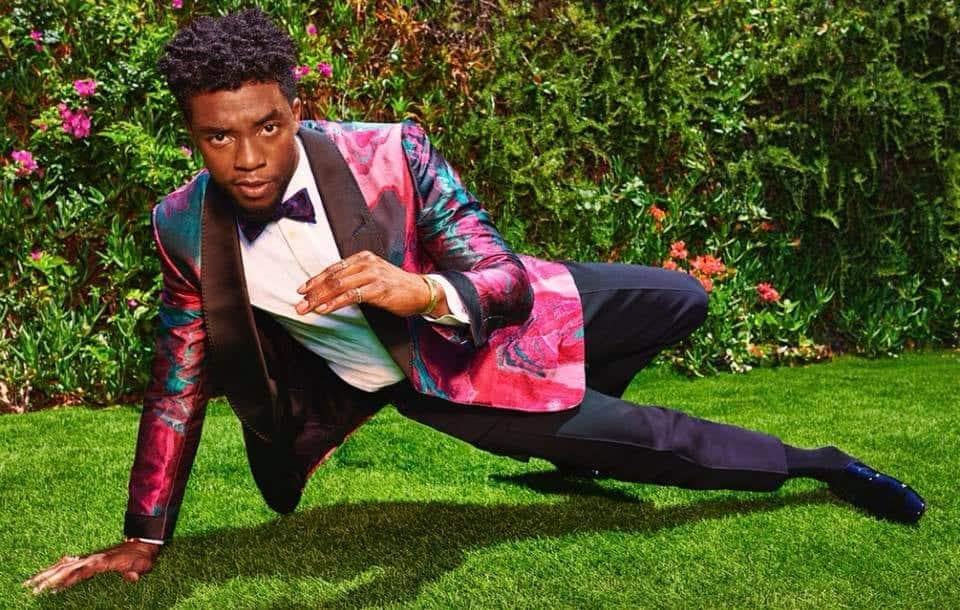 While many people were affected by his death, the people who were broken to the extreme are his family and colleagues in the film industry, among them US-based Kenyan actress Lupita Nyong'o.
The actress on Wednesday, September 8 afternoon joined the world in remembering the late actor with a moving tribute.
Taking to her Facebook account, Lupita, who played Nakia in the Marvel film, shared a photo of herself with Chadwick all happy, followed by a long note honouring the actor's memory.
Lupita said it is hard to believe he is gone and that she will live to remember him forever for his amazing personality.
''I write these words from a place of hopelessness, to honour a man who had great hope. I am struggling to think and speak about my friend, Chadwick Boseman, in the past tense. It doesn't make sense," Lupita wrote.
''The news of his passing is a punch to my gut every morning. I am aware that we are all mortal, but you come across some people in life that possess an immortal energy, that seems like they have existed before, that are exactly where they are supposed to always be – here! That seem ageless… Chadwick was one of those people,'' she added.
Lupita could not wrap up her tribute without remembering their first encounter during the production of Black Panther.
''I didn't know him for long, but he had a profound effect on me in the time that I did. When we came together to make Black Panther, I remember being struck by his quiet, powerful presence. He had no airs about him, but there was a higher frequency that he seems to operate from.
"You got the sense that he was fully present and also somehow fully aware of things in the distant future. When I was around Chadwick, I wanted to be better, less petty, more purposeful.''
READ ALSO: Students' 'good luck fish' dies, is mourned by Gambian president
''He was fuelled by love, not fear. He moved quietly, deliberately and without imposing himself or his ideals on others. And yet he also made damn sure that his life meant something. He was unwavering about that. He cared so deeply about humanity, about Black people, about his people.
"Chadwick's death is something that I can neither take in nor take in my stride right now. Perhaps with time. I'm going to take my time and in his honour, I promise not to waste my time. I hope you will do the same," she added.
Briefly.co.za earlier reported Chadwick Boseman died of colon cancer that he had been battling for the last four years.
Boseman, whose career's honour was to bring King T'Challa to life in Black Panther, died in his home in the Los Angeles area with his wife and family by his side.
Enjoyed reading our story? Download BRIEFLY's news app on Google Play now and stay up-to-date with major South African news!