This is Fate 2 teasers: October 2020
As a lover of Zee World Indian telenovela's, This is Fate should be among your favorite shows. In This is Fate 2 teasers for October 2020, Sherlyn struggles to keep her pregnancy a secret. She is also not picking up Prithvi's calls. How long will she manage to hide the truth? Preeta gets upset when Karan tells her that he pretends to hate her. More drama is about to air on the show as the characters create friendships and enmity among themselves.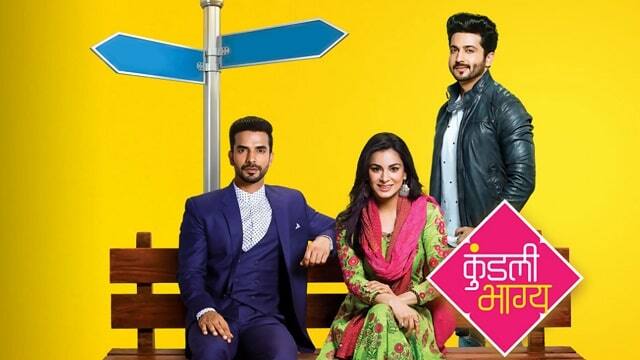 Karan discovers that Sherlyn and Mahira are conspiring to send Preeta to jail for a crime she has not committed. He teams up with Rishabh to save her from imprisonment. Later, Karan gets jealous of Preeta's close relationship with her male attorney.
This is Fate October 2020 teasers
Are you looking forward to Zee World's This is Fate episodes in October 2020. This enticing Indian soap opera airs on Zee World from Mondays to Sundays at 7.00 pm. Do not miss to tune in.
1st October 2020 (Thursday – Episode 119)
Mahira gets upset and jealous when the Gidda dancers assume that Preeta is the bride-to-be. Karan informs Preeta later that he fakes the hatred he shows her, and some guests support Kareena as she insults Preeta.
2nd October 2020 (Friday – Episode 120)
Kareena's special Mehendi is smeared on Preeta's hands by mistake; therefore, Srishti convinces Preeta to stop fighting her destiny. She believes that the heavens are sending Preeta a sign that proves she is Karan's soulmate. Preeta promises Srishti that she will stop Karan and Mahira's wedding. Later, Srishti threatens to expose the truth about Sherlyn's pregnancy to the family.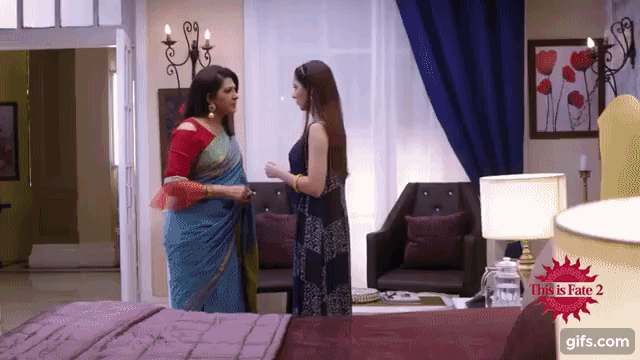 3rd October 2020 (Saturday – Episode 121)
Monu and his friends conspire to steal from the hall. Karan insists that Preeta should accompany him to his pre-wedding rituals. The criminals stop Rishabh from reporting them to the cops, and Prithvi escapes from the goons to look for a safer place for herself and Rishabh.
4th October 2020 (Sunday – Episode 122)
Prithvi wears a mask that belongs to one of the robbers. The thieves assume that the person wearing the face-mask is their gang's leader. They break into Mahira's place later and drag Mahira, Rakhi, and Dadi out of the house. The real head of the gang flees and leaves the rest of the team to handle the operation.
5th October 2020 (Monday – Episode 123)
Janki fails to protect the guests from the criminals. One of the criminals claims that he has observed true love between Karan and Preeta. The cops arrive at the hall to arrest the thieves.
6th October 2020 (Tuesday – Episode 124)
Mahira gets upset after overhearing Rakhi apologizing to Preeta for failing to help her get the justice she deserves. Later, Mahira sees Sherlyn spilling oil on the floor. Sherly is upset with Rakhi for scolding her; hence, she hopes Rakhi will slip and fall on the oily floor. Dadi falls into Sherlyn's trap instead of Rakhi.
7th October 2020 (Wednesday – Episode 125)
Mahira gets hurt when Karan requests Preeta to nurse Dadi at the Luthra house. Dadi sustained severe injuries when he fell on the floor. Sherlyn dares Mahira to kill Preeta so that Karan and his family learn to respect her.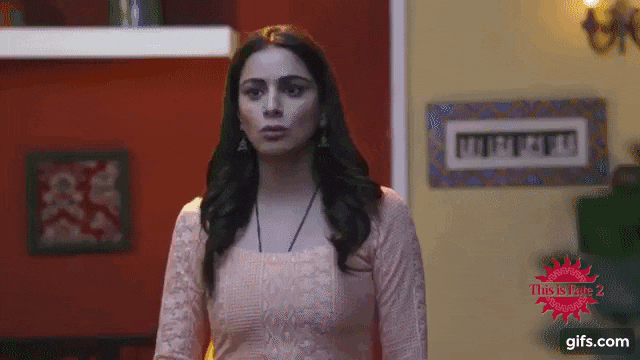 8th October 2020 (Thursday– Episode 126)
Karan surprises Preeta with a gift when he drops her home. Sherlyn hires Baabi to cause a car accident that shall kill Preeta. Baabi, Mahira, and Shelyn wait for Preeta to leave the Luthra house so that they can follow her.
9th October 2020 (Friday – Episode 127)
Srishti is protective of Preeta. Mahira follows Sherlyn's instructions but commits a mistake and gets hit by a car. Sherlyn accuses Preeta of trying to kill Mahira. When Mahira regains consciousness, she bribes the doctor to back up her plan.
10th October 2020 (Saturday – Episode 128)
Mahira lies to Karan and Rakhi that Preeta wanted to kill her. How does he react? Does Karan believe the allegations? Srishti informs her parents that the cops have arrested Preeta.
11th October 2020 (Sunday – Episode 129)
Sarla goes to the Luthra house in tears. She begs Rakhi to convince her family to drop the attempted murder charges they have pressed against Preeta. Sameer and Srishti discuss Preeta's arrest over the phone. Sameer plots to win Rishabh's trust by pretending he cares about Preeta's situation.
12th October 2020 (Monday – Episode 130)
Rakhi reveals to everyone that Mahesh is critically ill. Mahra is surprised when she discovers that Rishabh paid Preeta's bail and took her out of the police's custody.
13th October 2020 (Tuesday – Episode 131)
Sherlyn calls her ally to edit the video that shows what happened on the day Mahira was involved in an accident. She wants the video to incriminate Preeta. Karan slips and gets hurt while spending time with Preeta.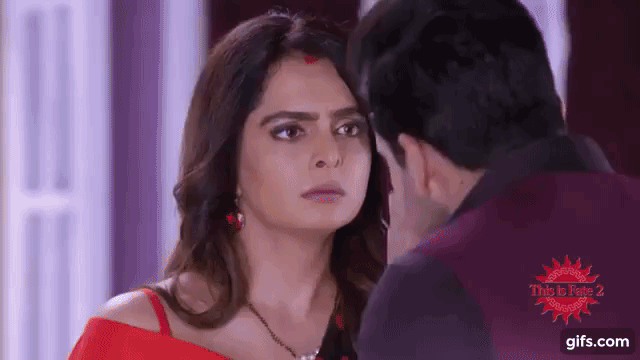 14th October 2020 (Wednesday– Episode 132)
The cops arrest Preeta for a second time, and Karan discovers that Sherlyn submitted an incriminating video to the cops to frame her up. He promises Preeta that he will help her regain her freedom. Sarla and Shrishti urge Sharma to take up Preeta's case as her legal representative.
15th October 2020 (Thursday– Episode 133)
Karan informs Rishabh of what Sherlyn has done to Preeta. Sherlyn feigns anger, claims that Karan and Rishabh hate her, and leaves the house. Karan assures Preeta that she will be out of jail soon.
16th October 2020 (Friday– Episode 134)
Dadi commands Rishabh to apologize to Sherlyn and help her return her belongings to the house. Mahira is infuriated when she learns that Karan is helping Preeta. Rakhi and Kareena request Sanjan to take Sherlyn back to the Luthra house.
17th October 2020 (Saturday – Episode 135)
Sherlyn's shady character comes to the limelight when Mahesh's health deteriorates. Sherlyn shares with Mahira her plan to get out of the mess she is in. Sarla mortgages Kumkum Bhagya hall to raise money for Preeta's second bail, and Karan pleads with Mahira to withdraw the case from the court in vain.
18th October 2020 (Sunday – Episode 136)
Karan promises to marry Mahira if she refrains from testifying against Preeta before the judge. Sherlyn slaps Mahira for accepting Karan's proposal. Sharma, Preeta's lawyer, demands half of the money that Sherlyn agreed to pay him if he loses Preeta's case intentionally.
19th October 2020 (Monday – Episode 137)
Srishti discovers Sherlyn and Sharma's agreement and informs Sarla. Sarla slaps Sharma for colluding with Sherlyn to send Preeta to jail. Preeta is shocked when she sees Sherlyn with Baabi, the truck driver. The court grants Preeta's new attorney, Ravi, an hour to defend his client.
20th October 2020 (Tuesday – Episode 138)
Karan goes out to look for Mahira but finds her missing. Mahira contacts Sherlyn and informs her that she staged the abduction. Karan outsmarts Mahira. He finds her and drags her to the court to give her testimony. Sherlyn testifies against Preeta. The magistrate's court runs out of time and stops the hearing before the judge pronounces the final verdict.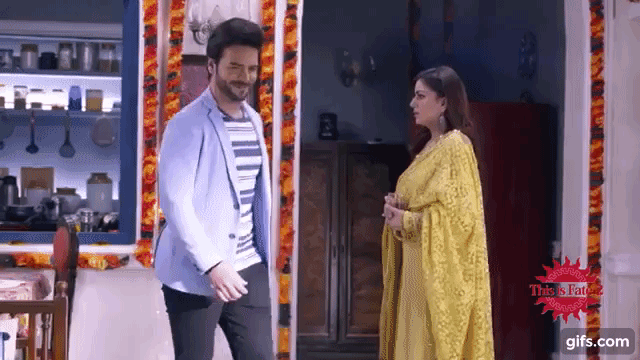 21st October 2020 (Wednesday – Episode 60)
Karan looks for the man who was part of the gang that kidnapped Mahira. He takes him to his house but hides him from the rest of the family. Karan interrogates the man to find out the truth about Mahira's abduction.
22nd October 2020 (Thursday – Episode 61)
The police surround the house because they suspect that a criminal is hiding inside. Will Karan allow the cops the arrest the thief? Did that man reveal to Karan the information he was demanding from him?
23rd October 2020 (Friday – Episode 62)
Everyone is anxious about the court's ruling because anything can go wrong at any time. While Karan and Preeta hope for victory, Mahira and Sherlyn cross their fingers and pray that Preeta is imprisoned.
24th October 2020 (Saturday– Episode 63)
Jealousy is written allover Karan's face when he observes the close relationship between Preeta and her new lawyer. Is the new attorney showing signs that he is falling in love with Preeta? Karan might be feeling insecure for nothing.
25th October 2020 (Sunday – Episode 64)
Karan is thinking about marrying Mahira. Will he honor their deal or double-cross her? How will Preeta feel when she learns about Karan and Mahira's absurd agreement in exchange for her freedom?
26th October 2020 (Monday– Episode 65)
The entire town is celebrating holly. Preeta and Karan's families are also busy with the celebrations. The event has arrived at the right time when everyone needs a break from the stressful events that are happening.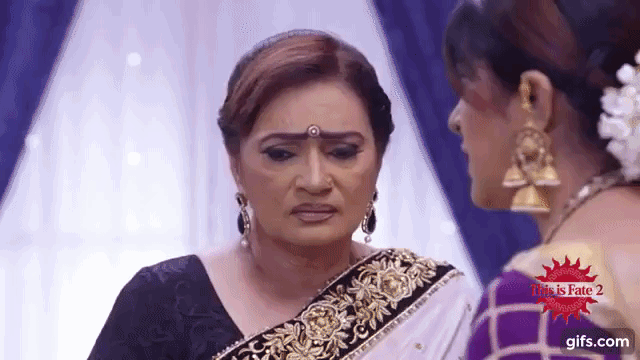 27th October 2020 (Tuesday – Episode 66)
Mahira attacks Preeta and leaves her unconscious. Sherlyn is helping Mahira accomplish the evil plans they have against Preeta. On the other hand, Karan is yet to realize that Mahira is more dangerous than a snake.
28th October 2020 (Wednesday – Episode 67)
Karan takes bhang and loses track of time. Was he drugged, or did he take it willingly? Karan misses the special moment when his father regains consciousness. His family is disappointed in him because they assume that he is not concerned about his father's well-being.
Preeta
Mahira and Sherlyn frame her in an attempted murder case. They accuse Preeta of trying to kill Mahira. Rishabh bails her out of jail, but Sherlyn creates a false video and sends it to the cops. The police arrest her for a second time, and Sarla pays her bail. Sherlyn bribes Sharma, Preeta's first lawyer, to lose the case intentionally. The truth comes to the limelight, and Preeta hires another lawyer.
Mahira
She gets excited when Karan promises to marry her if she testifies in favor of Preeta in court. Sherlyn slaps her for accepting Karan's proposal because she is afraid that he might turn against them once Preeta is out of jail.
This is Fate teasers for October 2020 teaches viewers to let go of impossible love. Mahira is hurting everyone in Karan's family because she wants him to marry her. Will Karan give up his love for Preeta and settle down with Mahira?
READ ALSO: Zee World This is Fate season 1, 2: cast, full story, plot summary, teasers
Briefly.co.za shared the full story of This is Fate Season 1 and Season 2. The story revolves around two sisters whose lives are affected by the supernatural forces of fate. Many people fight their destinies, but they enjoy what is meant for them.
Find out the real names of This is Fate cast. The cast members of the show comprise dropping gorgeous ladies and handsome men. However, you will not fall in love with the series because of the actors' attractive appearances, but their incomparable acting talents.
Source: Briefly News