As a lover of Zee World Indian telenovela's, Twist of Fate must be among your favourite shows. In October 2020 episodes of your beloved drama show, Sherlyn is struggling to keep her pregnancy a secret. She is also not picking up Prithvi calls. How long will she manage to hide the truth? Preeta is also not happy as Karan assures her that he only pretends to hate her. Read the following This is Fate teasers to find out how the story of fate unfolds.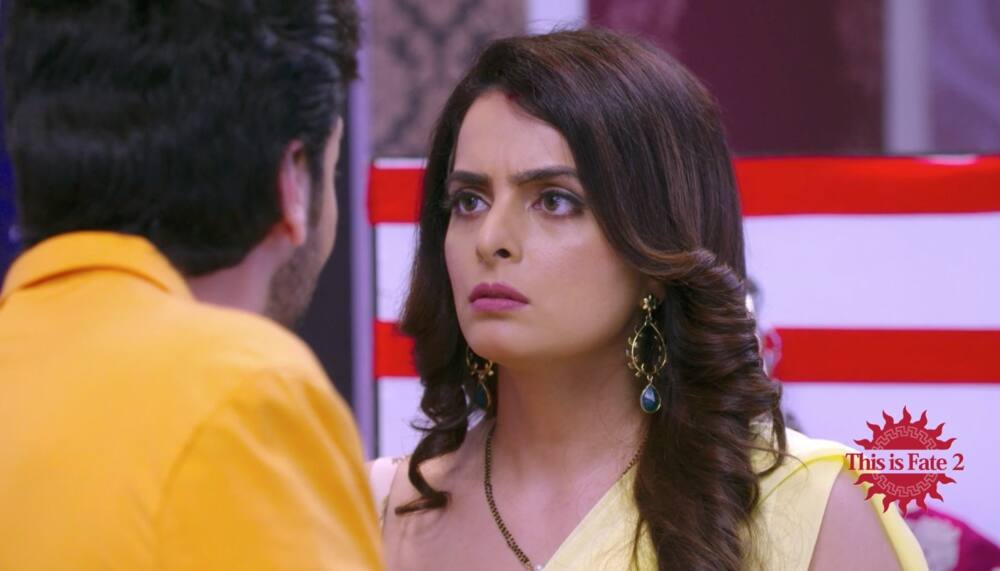 Why is Karan against Kareena's decision to file a case against the Aroras? Karan is also not in support of Ramona seeing Preeta. Discover why Karan makes his decisions from the following teasers.
This is Fate Teasers October 2020 Week 1
How are you going to be entertained this October? Get to know how the drama unfolds on Zee World's This is Fate October 2020.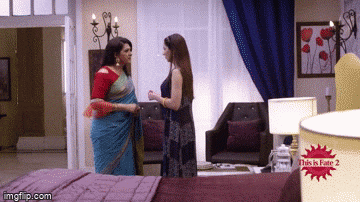 1st October 2020 (Thursday – Episode 119)
Karan does not want a case filed against the Aroras. He prevents Kareena from going ahead with the case. Karan also wants Ramona to stay away from Preeta.
2nd October 2020 (Friday – Episode 120)
Karan wants Preeta to make sure that his guests receive excellent service. Prithvi gives Sherlyn a call, but to his dismay, she does not receive the call. What did he do?
3rd October 2020 (Saturday – Episode 121)
Shrishti lets Sherlyn know that she cannot hide her pregnancy for long. Her body will soon undergo physical changes, and everyone will know. Why does she want to keep her pregnancy a secret?
4th October 2020 (Sunday – Episode 122)
Preeta has a conversation with Rishabh. She comes to learn that he was not aware of the booking.
5th October 2020 (Monday – Episode 123)
Preeta welcomes Mahira. Karan discovers that Preeta has been crying. He inquires to find out the reason behind those tears.
6th October 2020 (Tuesday – Episode 124)
Karan lets Preeta know that his hatred is for pretence. Does he really pretend to hate her? Does Preeta accept his explanation?
READ ALSO: Lord of the Skies 7: October 2020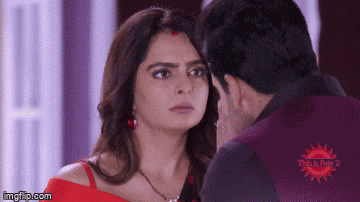 What happens to your favourite characters?
This is Fate Zee World teasers for the soapie's October episodes in the first week focus on Preeta. Karan does not want Ramona near her. She is also expected to serve Karan's guests well. Karan later finds her in tears and wants to know what is the problem. Sherlyn, on the other hand, does not want anyone to find out about her pregnancy. She does not even pick up Prithvi's calls.
READ ALSO: True Love teasers: September 2020
This is Fate teasers for October Week 1 look into Preeta's and Sherlyn's life struggles. Do not miss the drama on Zee World at 7.00 pm. The Indian soap opera airs from Mondays to Sundays.
READ ALSO: Zee World This is Fate season 1, 2: cast, full story, plot summary, teasers
Briefly.co.za highlighted the full story of This is Fate season 1 and Season 2. The soapie's story rotates around two sisters and shows how their lives are affected by the supernatural forces of fate. You will also get to know the real names of the telenovela's cast, including the main and supporting characters.
Zee World's This is Fate is one of the most-watched Indian telenovelas in South Africa. Do not be left behind! Read the article to understand the soapie's plot.
READ ALSO: