- Caster Semenya recently lost her appeal lodged with the Federal Supreme Court of Switzerland
- This after the Court of Arbitration for Sports ruled that Semenya could not compete in certain races due to her high testosterone levels
- A disappointed Caster has said that she will continue exploring different options to get back into the race
PAY ATTENTION: Click "See First" under the "Following" tab to see Briefly.co.za News on your News Feed!
The Federal Supreme Court of Switzerland has denied Caster Semenya's appeal to take part in certain international Olympic races. Last year, the Court of Arbitration for Sports ruled that Caster could no longer take part in 800m and 1 500m events due to her high levels of testosterone.
It was decided by the court that Caster could only take part in the sport should she undergo a medical procedure or undertake medication that would help lower her elevated testosterone levels.
Caster has however refused to take any steps to lower her testosterone levels, stating that she will not allow these setbacks to change who she is. She has also highlighted the fact that it was not in proper standing to force female athletes to endanger their health by undergoing procedures that could pose potential health problems.
READ ALSO: Pearl Thusi's hair product Black Pearl breaks silence on Clicks saga
Caster said in a statement:
" I am very disappointed by this ruling but refuse to let the World Athletics drug me or stop me from being who I am.
"Excluding female athletes or endangering our health solely because of our natural abilities puts World Athletics on the wrong side of history. I will continue to fight for the human rights of female athletes, both on and off the track."
Caster has since noted that the World Medical Association (WMA) has called on physicians to withdraw from the races and take a stand against World Athletics by refusing to implement any regulations that they have put into place.
She has been backed by the WMA that has said the World Athletics rules are a "flagrant discrimination" based on the genetic make-up of female athletics. She is also at the receiving end of support from the United Nations High Commissioner Human Rights who called on World Athletics to review its rules.
A partner of her advisor, Gregg Knott as said:
"We stand with Caster. We stand united. And united we are strong."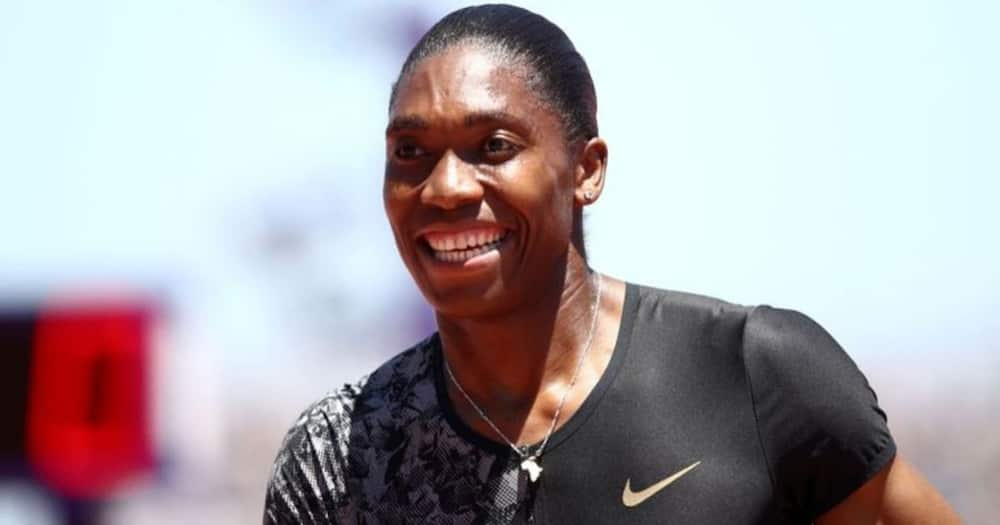 READ ALSO: Thandeka Mdeliswa has died as a result of an argument at home
Briefly.co.za earlier reported that Somizi has taken to social media to share that he is not happy that the Switzerland's Federal Supreme Court dismissed Caster Semenya's appeal against last year's Court of Arbitration for Sport (CAS) ruling.
The CAS had ruled that the Olympic champion would have to take testosterone-reducing drugs in order to compete in races between 400m and a mile without taking testosterone-reducing drugs.
The reality TV star shared a collage of Caster and Jarmila Kratochvílová, who ran 800 metres in 1:53.28 seconds in 1983. He captioned his post:
"White privilege."
Somizi and his fans have asked whether Kratochvílová was ever subjected to all the tests that Caster has had to go through. One of his followers, verozimk, had this to say:
"You can say that again, I think we need human rights lawyers to step up here. Trans people can race with women but a person born a woman is called too much of a woman to race with women."
Enjoyed reading our story? Download BRIEFLY's news app on Google Play now and stay up-to-date with major South African news!