New! Elif teasers: September 2020
Mzansi TV stations have found a way of ensuring that their viewers are glued to their screens. Airing engrossing entertainment has been one of the ways that the stations have been doing so. Elif is a new soap opera that is joining the long list of shows, and it will air from the 14th of September 2020. How about checking out Elif teasers for September 2020 to find out details on what the show is about?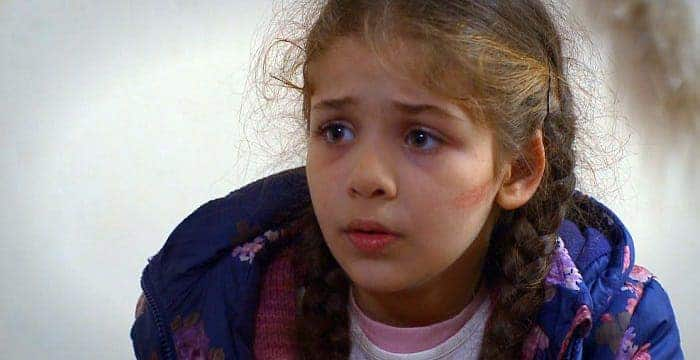 Elif is a Turkish telenovela that has been dubbed into Afrikaans, and it features the life of a six-year-old girl who is forced to go through difficult circumstances. Her mother makes the painful decision to give her up to a wealthy family where she is forced to work. The young girl has no clue that she is the daughter of the eldest son in a wealthy family. How will her life turn out to be? Elif teasers for September highlight what you should expect from the show.
Elif teasers for September 2020
Unlike most shows, Elif brings out the story in the most unexpected way. You will be startled by how talented some of the Elif cast members are. Some of the characters are too selfish to care about how they impact those around them. These details will make you want to watch the show.
Episode 1 - Monday, 14th of September 2020
Elif goes missing, and this makes Veysel's plan to go south, and Melek reveals some sensitive details concerning Elif's biological dad.
Episode 2 - Tuesday 15th of September 2020
Everyone prepares for Tugce's expensive birthday, and Veysel realises that he is a few steps away from finding Elif. However, Ayse does the unexpected when he locks up Elif in one of the rooms in the mansion.
Episode 3 - Wednesday, 16th of September 2020
Murat does everything in his capacity to try and rescue his father, while an unexpected guest shows up and their presence startles the rest of the Ermiroglu family.
READ ALSO: The River 2 on Mzansi Magic teasers: October 2020
Episode 4 - Thursday, 17th of September 2020
Zeynep worries about Melek's health condition as it seems to be deteriorating by the day. She is afraid that she cannot afford to raise enough funds for his medication. In the meantime, Murat focuses on helping his father in search of Elif because it can help Veysel to pay his debt.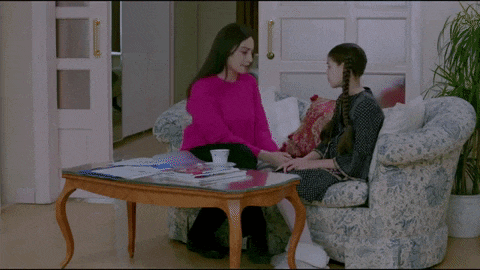 Episode 5 - Friday, 18th of September 2020
Tugce bullies Elif and his actions lead to Arzu discovering his big secret, and someone unexpectedly sends Zeynep some money to buy Melek the drugs. However, it looks like she has already run out of time.
Episode 6 - Monday 21st of September 2020
Ayse finds out distressing details regarding the evil plans that Aliye is coming up with concerning Melek who seems to be obliterated. On the other hand, Arzu realises that Melek was married to Kenan, and this news makes her burn with rage. She sets out on a mission to eradicate Melek and her daughters.
Episode 7 - Tuesday, 22nd of September 2020
Arzu trusts her gut feeling; hence, she gangs up with Gonca, and together they decide to spy on Ayse. On the flip side, Veysel gets into a murky situation with Idris, and he is forced to come up with another plan to try and find Elif within one week, or else he will be forced to raise the gambling money.
Veysel gets home and finds Melek in his house, and he is out of rage and threatens her to reveal Elif's whereabouts.
READ ALSO: This is Fate 2 teasers: October 2020
Episode 8 - Wednesday, 23rd of September 2020
Elif finds it challenging to adjust to living without her mother as life in the Emiroglu residence is a new experience for her. Meanwhile, Arzu tries to create a plan to get rid of her; will the plan work in her favour?
Episode 9 - Thursday, 24th of September 2020
Everyone worries about Elif's safety; hence, they set out on a mission to look for her. Luckily, Zeynep manages to find her and takes her to Ayse, although this gesture makes Arzu feel devastated as she tries to figure out ways of getting out of the messy situation.
Episode 10 - Friday, 25th of September 2020
Kenan makes a decision regarding the estate without seeking Aliye's opinion, and this makes her burn with rage. Veysel, on the other hand, tries to come up with a plan on how to capture Elif.
Episode 11 - Monday, 28th of September 2020
Arzu's mission to figure out Ayse's secretive nature is thwarted, and Selim does everything to convince Zeynep to do him a favour.
Episode 12 - Tuesday, 29th of September 2020
Kenan gets into an argument with his mother, and she resolves to take a drastic measure that does not please him, and Murat focuses on doing something that might land him into trouble. Arzu relentlessly makes a plan to deal with Elif.
READ ALSO: Lord of the Skies 7: October 2020
Episode 13 - Wednesday, 30th of September 2020
Murat steals Ayse's bag, and Veysel comes demanding for money from her. Meanwhile, Azru sets out on a mission to get rid of Elif.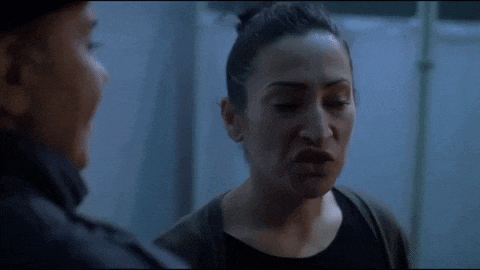 Elif
Veysel makes a bet and uses Elif as leverage; however, when she goes missing, he gets worried as the terms of the bet might force him to raise a high amount of money. Meanwhile, Elif is hidden in a secret room in the mansion. She worries about how her future will be living away from her mother. Will Arzu catch her and kill her?
Melek
Melek's health condition worsens by the day, and this makes Zeynep worried since she does not have the funds to pay for her medication. Her situation worsens when Arzu discovers that she was married to Kenan. This makes Azru come with a plan to eradicate her and her daughters.
Elif teasers for September 2020 must have left you wondering what the future holds for the young girl. Will she come out alive despite the many attempts to get rid of her? For more details about the show, be sure to tune in to eExtra on Monday at 18h15. For the first week on the soapie's airing, it will kick off at 18h15, however, as from 21st September 2020, it will air at 18h35.
READ ALSO: Complicated Love teasers: September 2020
Briefly.co.za recently published fascinating details of Complicated Love teasers for September. The details of the developments of the show will surprise you!
Complicated Love teasers feature Nandini's woes as she battles the dilemma of a failed marriage. She goes through a challenging situation as her husband threatens to get her back home by force. How will she handle her complicated situation?
READ ALSO:
True Love teasers: September 2020
The Way to Paradise 3 teasers: October 2020
Iron Rose 2 teasers: October 2020
Source: Briefly News