Brave and Beautiful Starlife: cast, plot, summary, full story, teasers
Brave and Beautiful Starlife series attracts love from millions of viewers around the globe. Brave and Beautiful Starlife episode 1 begins with heart-soothing music and beautiful pictures of the grand mansion of Colonel Zorwar Shergil in Delhi. Shraddha's introduction stirs curiosity in the minds of the viewers. The landlord throws her belongings from her flat in Mumbai, thus leaving her and her son homeless. Colonel Zorwar is worried about his daughter, Shraddha, as he remembers the beautiful memories of her childhood.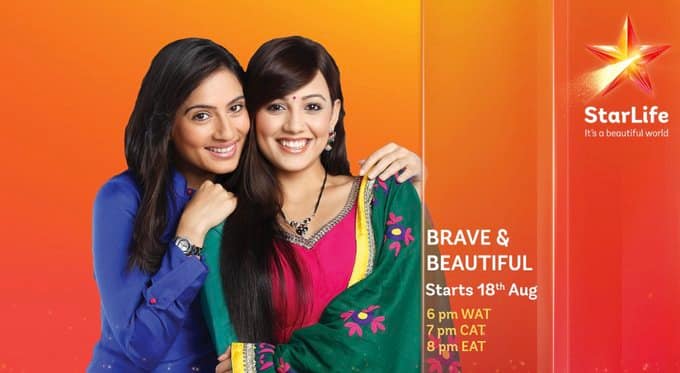 Kritika comes into play. She informs the family about Shraddha's tribulations and assures them that Anand will bring her home. What is Shraddha going through, and where is her husband? Why does Anand need to make his sister return home? Brave and Beautiful Starlife Hindi name is Ek Nanad Ki Khushiyon Ki Chaabi…Meri Bhabhi. It airs on Star Life from Mondays to Fridays at 19h00.
Brave and Beautiful Starlife summary
The series centers on how a combination of family, friendship, and romance add beauty to life. The main characters, Shraddha, Kunal, Kritika, and Anand, find themselves in compromising situations while solving each other's marital problems. In some instances, the four of them are forced to choose between their marriages, siblings, and parents.
Brave and Beautiful Starlife teasers highlight the details in every episode. In Brave and Beautiful Starlife August 2020 teasers, Ishaan breaks up with Maya because he is in love with someone who will never love him back. You should also have a look at the interesting Brave and Beautiful Starlife September teasers.
Brave and Beautiful Starlife full story
The story begins with Delhi's Colonel, Zorwar Shergil, disowning his daughter, Shraddha, for marrying Bobby without the blessings from her family. Shraddha relocates to Mumbai with her husband, and they bear a son whom they name Dhruv.
The marriage turns sour, and Booby runs away from his family hence Shraddha and her son struggle to get basic needs. Since she is still on talking terms with Kritika, her brother's wife, she confides in her about her failed marriage. Kritika and Anand make arrangements to bring Shraddha and Dhruv home and reconcile Shraddha with her father.
Kritika's brother, Kunal, and Anand's lawyer, Jas, help Shraddha to divorce Bobby. Kunal and Shraddha fall in love with each other, but Kunal's mother objects their planned marriage because it is a taboo in her community for a man to marry a divorced woman.
Kunal and Shraddha's families arrive on time before they elope. Colonel Zorwar gives her an ultimatum to choose between Kunal and her family; therefore, she decides to return home. Anand and Kritika are blamed for causing a rift between their families when they realize that Kritika was helping the love birds to elope.
READ ALSO: Complicated Love teasers: September 2020
The truth hurts Anand so much that his marriage hits the rocks. Kritika returns to her parent's home and vows to return to her matrimonial home once she restores her husband's trust in her and earns his forgiveness. Kunal and Shraddha feel guilty for breaking Kritika's marriage; hence they plan to save it. They inform Anand's family that Kritika is pregnant. Anand brings her home, but he finds out later that she is not pregnant.
Kritika runs away when Anand accuses her of making a fool out of him. Anand's friend, Jas, explains to him later that she never planned to deceive him. Anand searches for her and rescues her from committing suicide. The couple reunites, and Colonel Zorwar approves Kunal and Shraddha marriage.
Kamini changes her mind after Kunal and Shraddha's wedding and welcomes her daughter-in-law into her family. The series ends when the Shergills and the Shrivastavs celebrate good news. Kritika announces that she is pregnant.
Brave and Beautiful Starlife cast
The diverse cast of this drama series is made up of two families, the Shergills and the Shrivastavs. There are few support characters in the show like Ritika (Krutika Gaikwad) and Chhaya (Mansi Sharma). Here is a list of Brave and Beautiful Starlife characters and their real names.
The prominent Shergill family
The retired Colonel Zorawar Shergill is the head of this well-off family. Below are the actors and actresses who come together to create the Shergill family.
Esha Kansara as Kritika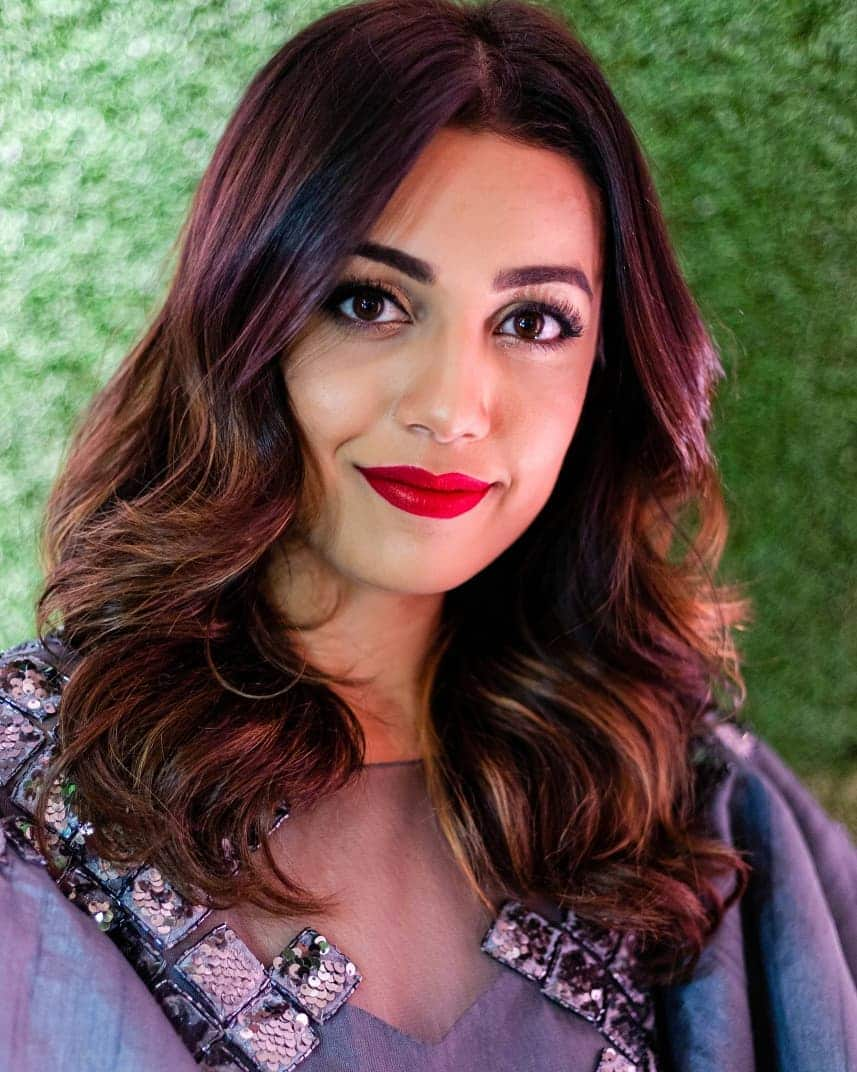 She plays the character of a true friend to Shraddha, a respectful daughter-in-law, and loyal wife. The family calls her "Kittu".
Kanchi Kaul as Shraddha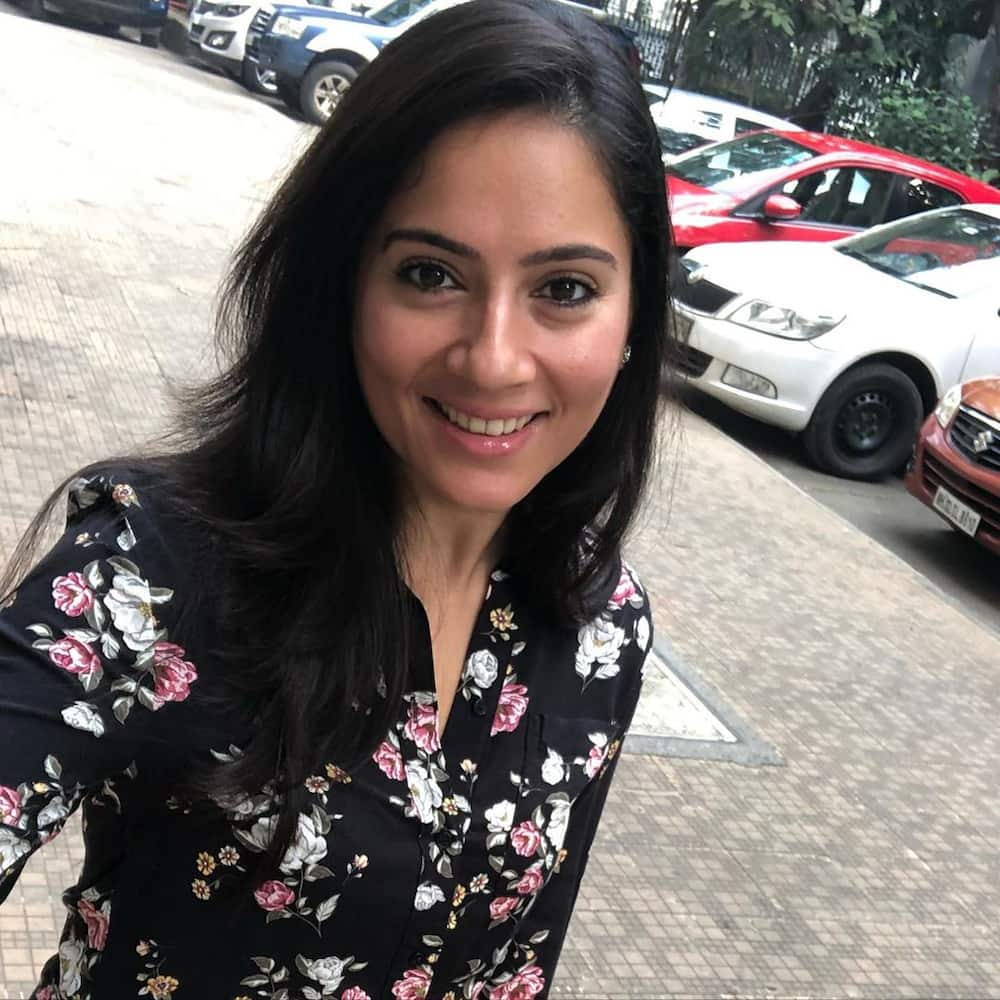 She is rebellious at the beginning, but she reforms and returns to her family. Shraddha shows her other side as a caring mother.
Vipul Gupta as Anand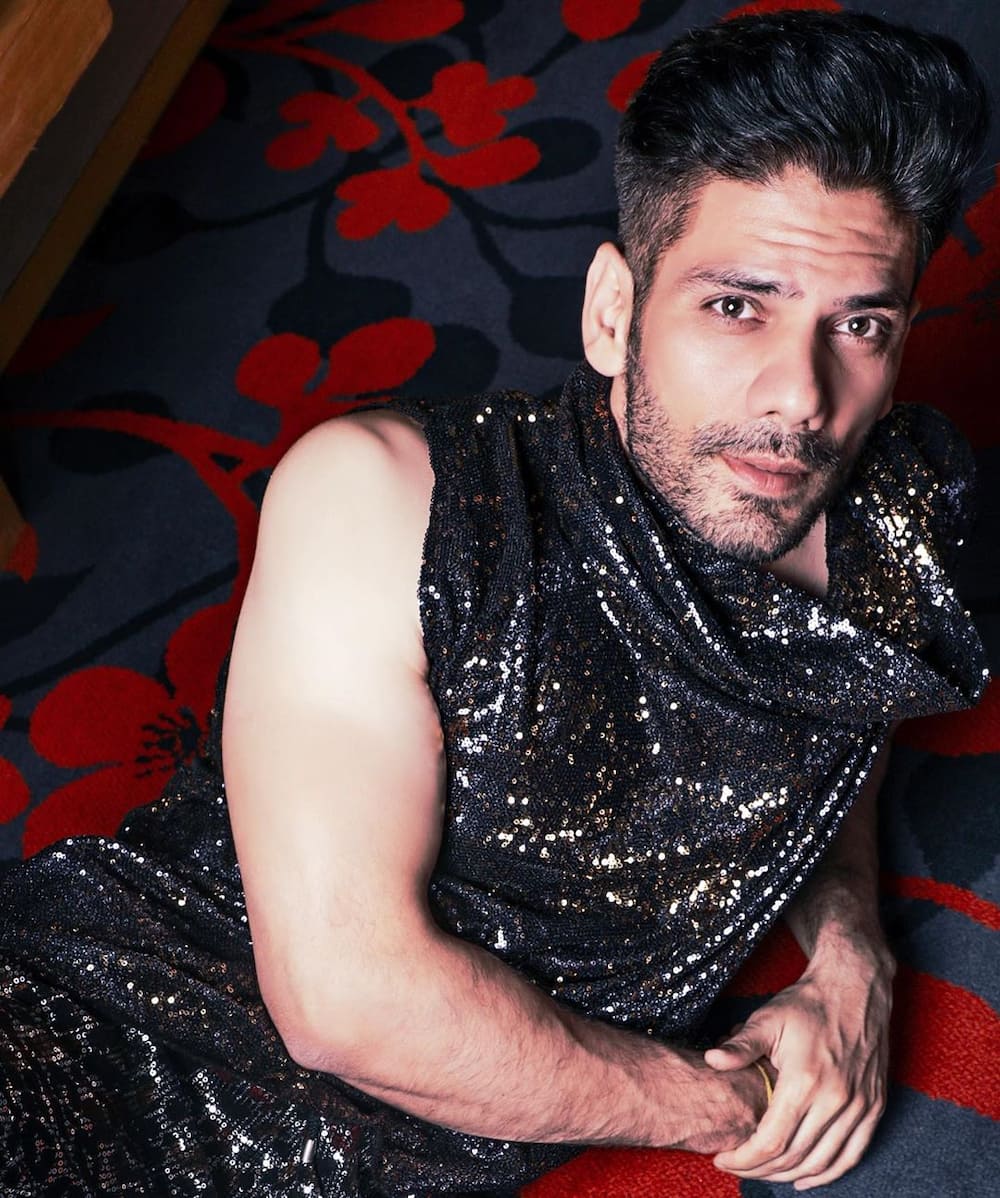 He is a devoted husband to Kritika and brother to his siblings. With the help of his wife, Anand bails his siblings out of trouble countless times.
Ravish Desai as Kunal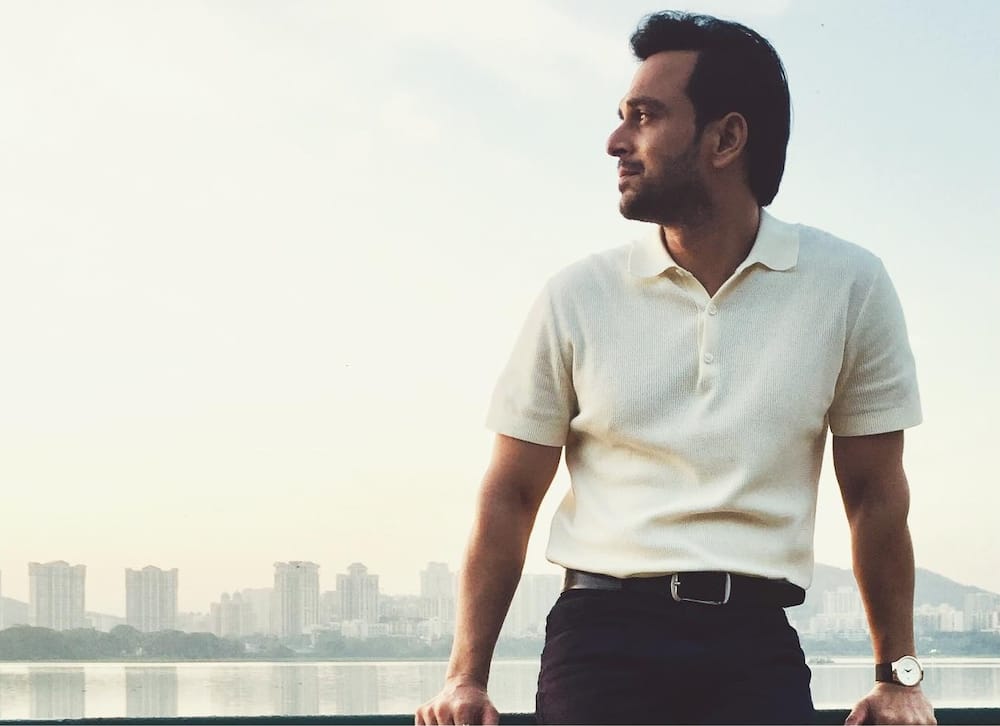 He acts as Kamini's son. Although his mother will do anything to prevent him from marrying Shraddha, his father and sister support him.
Supriya Pilgaonkar as Amrit
She is the wife of the colonel. Her wisdom helps her to keep her family together because she guides Zorawar into making prudent decisions for the children.
He is Bobby and Shraddha's son. Dhruv stays by his mother's side and gives her the strength to endure pain when his father runs away from them.
Kanwaljit Singh as Colonel Zorawar Shergill
He is a strict, conservative, and loving father. Zorawar gives his children the best in life and forgives their mistakes.
He is one of the colonel's sons. Ashish plays a critical role in helping Anand accomplish the challenging mission of reuniting their sister and their father.
READ ALSO: The River 2 on Mzansi Magic teasers: October 2020
She takes up the position of Ashish wife. Although Jaya has few scenes in the series, her presence is vital.
Ishaan is the youngest child in the family. Even though his family adores his cute childishness, he gets on their nerves sometimes. His role brings unique comedy into the show.
They are the in-laws of the Shergill family because their children intermarry. Here are the real names of characters who act as members of this family:
Rohit Sagar as Purushottam Shrivastav
He is the father of Kritika and Kunal. Purushottam is a reasonable and humble man. He lets his wife do as she pleases for the sake of peace in the house.
Kamini is Purushottam's wife. She is an annoying and meddlesome mother because she always pocks her nose in her children's marriages.
Some of the main characters do not belong to either of the two families, but they are seen often on the screen. These actors include:
Bharat Chawda as Bobby Sood
Bobby is Shraddha's ex-husband. When he learns that his wife is planning to divorce him and remarry, he returns and creates more problems in her life.
His name is shortened to Jas, and he acts as Anand's friend and lawyer. Bobby gives him a hard time during Shraddha's divorce case.
Brave and Beautiful Starlife series is one of a kind. Words cannot fully express the emotions that the experienced and passionate Brave and Beautiful Starlife actors will evoke in you. Experience the fun in the show by tuning in.
READ ALSO: Brave and Beautiful teasers: August 2020
In August, Briefly.co.za highlighted Brave and Beautiful August teasers. Brave and Beautiful is a twisted show that highlights the life of two ladies, Shraddha and Kritika. The two are not only good friends who influence each other's lives but also distant relatives. Kritika champions every decision that Shraddha makes and pushes her to pursue happiness.
However, in her pursuit of happiness, she encounters life-threatening challenges. How will she handle them? Brave and Beautiful teasers for August 2020 show her life journey and what her fate will be.
READ ALSO:
Young Love teasers: September 2020
Zara's Nikah teasers: October 2020
True Love teasers: September 2020
The River 2 on Mzansi Magic teasers: October 2020
Source: Briefly.co.za