Top 10 best beaches in South Africa you need to visit
South Africa is a country on the southernmost tip of the African continent, marked by several distinct ecosystems. The Western Cape offers seashores, wine lands, forests, and lagoons among other sceneries. The country has over 1,600 miles of coasts. This article focuses on the 10 best beaches in South Africa.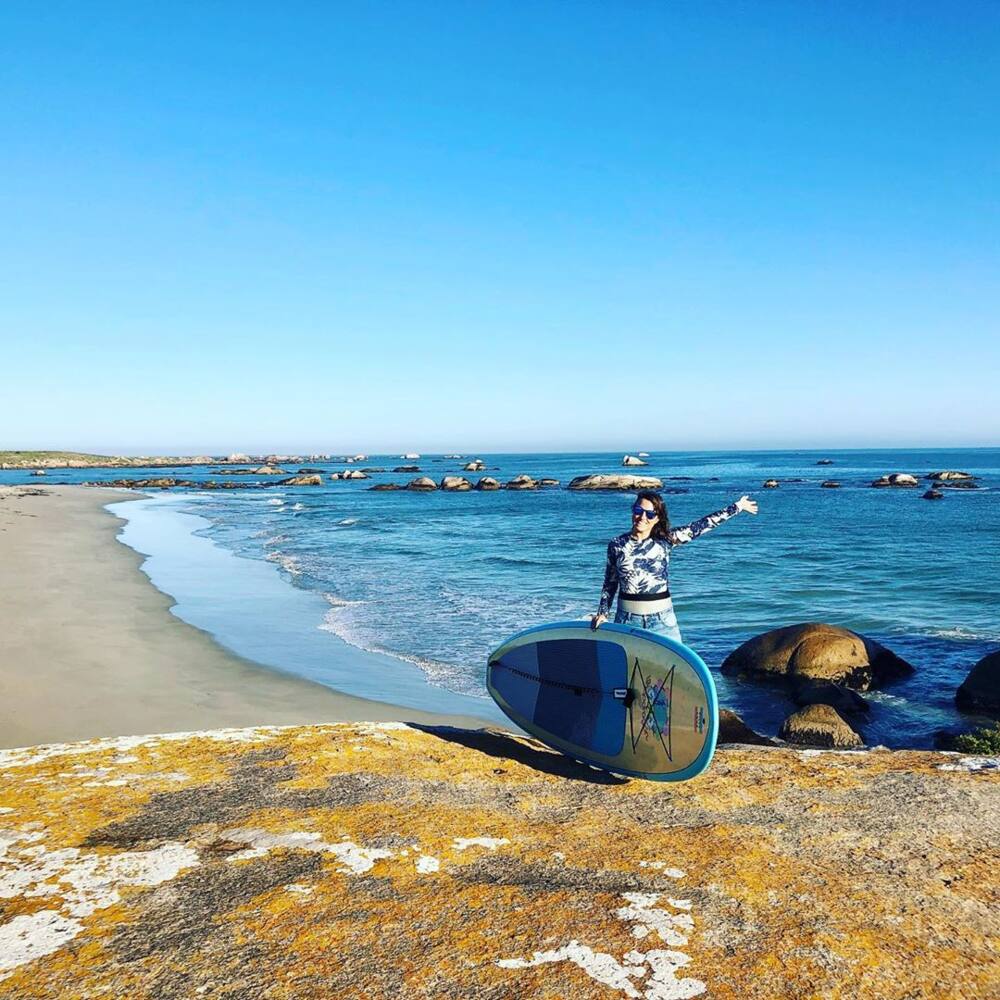 All beaches in South Africa have something unique for everyone. Read here for beaches in South Africa information that relates to where you can find the best waves, the most secluded tanning spot, or the best scenic boardwalk. Some of the other popular activities to carry out here include fishing and surfing.
Top 10 best beaches in South Africa
South Africa is known as home for outstanding game reserves that house the big 5, which is the elephant, buffalo, lion, rhino, and leopard. However, amidst the natural land-locked wonders are a series of beaches in South Africa open to the public with beautiful turquoise waters and sparkling white sandy shores. So, let us dive in and explore the beaches in South Africa facts so you can get ready for your next seaside adventure.
READ ALSO: Uyajola 9/9: Jub Jub sent for night swim in epic season finale
Camps Bay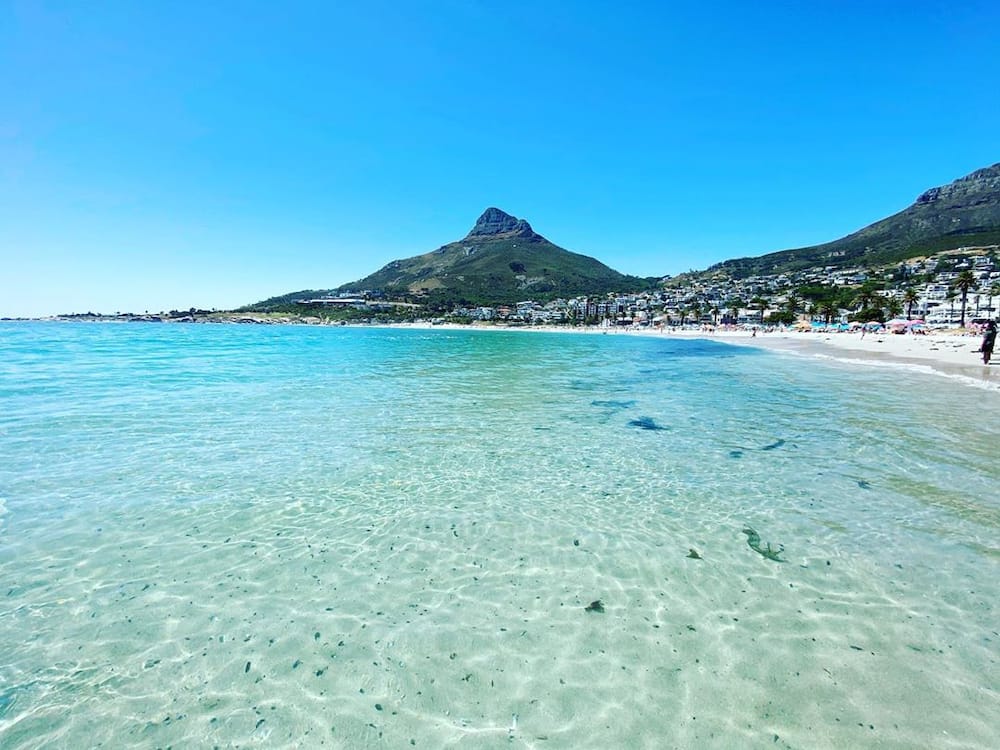 When considering the best beaches in South Africa Cape Town, then Camps Bay is the place to be. This dynamic and fashionable enclave is home to a thriving beach community. It is made up of fine white sand that sits before a backdrop of curved hills. This charming enclave, with its elusive white sand, offers an ideal place to enjoy a break from the busy city life.
Golden Mile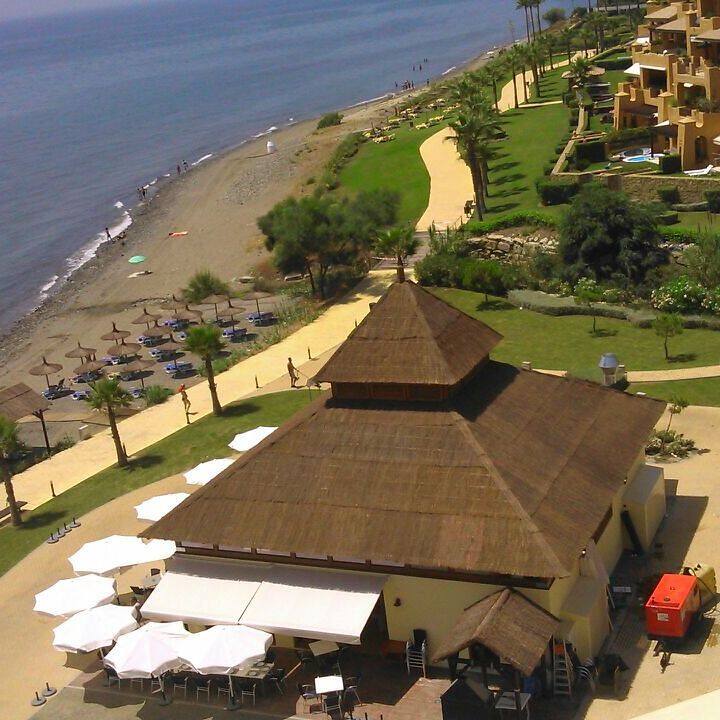 When thinking of the best beaches in South Africa Durban, Golden Mile comes first. It is famous for its length of gleaming sand that is a great attraction of tourists to the area. It is a desirable destination for young people who like surfing. For those who love swimming, the site is protected by shark nets to ensure you have fun in a safe environment all-year-round.
Hobie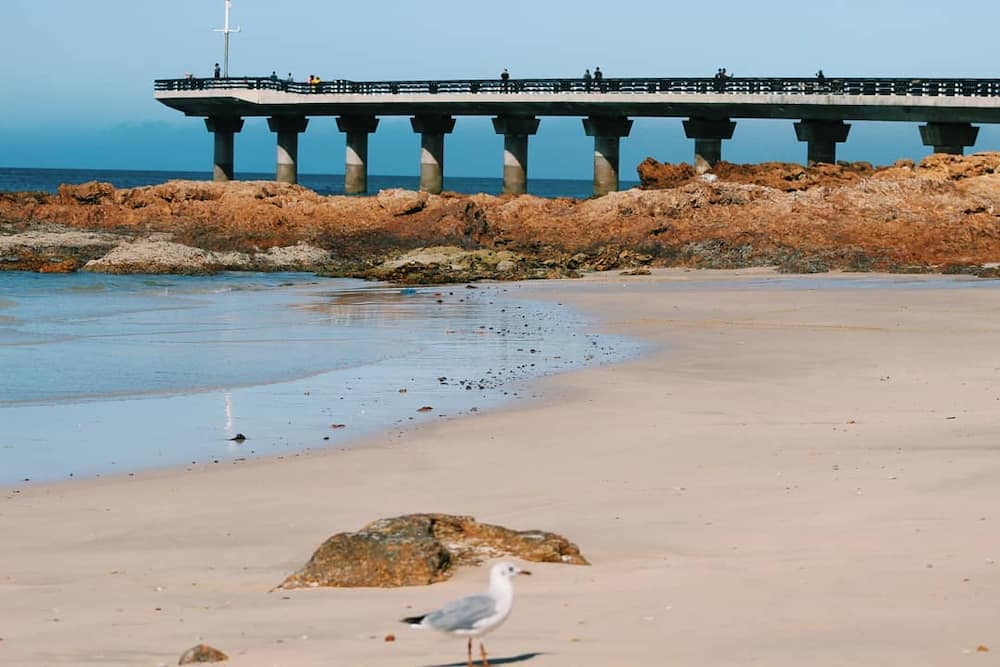 The Hobie beach is a magnet for tourists for its magnificent spot for swimming, soaking up the sun, and seaside games. The enclave is located in Port Elizabeth, offering a calm haven for city workers who visit the place with their families during their free time. It bears some rock pools while providing an ideal spot for children to learn about marine life.
Dolphin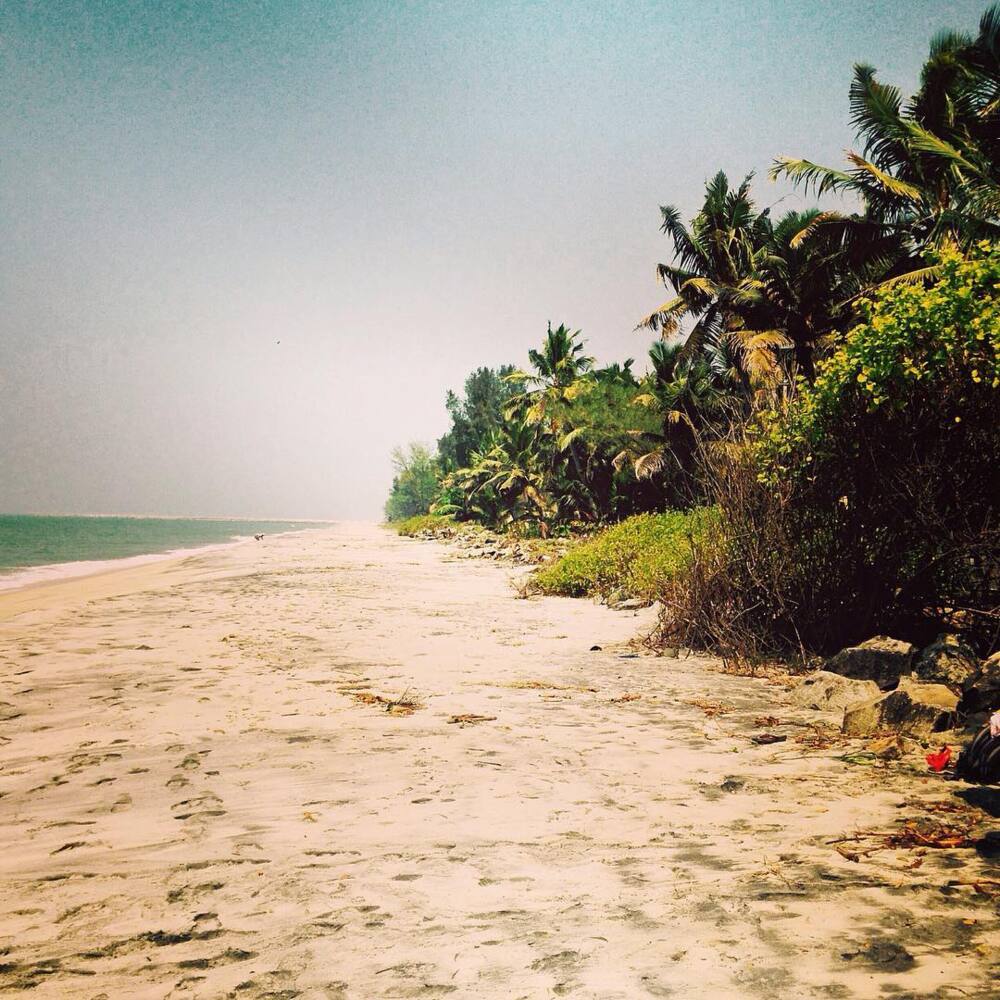 Dolphin beach is a top-class surfing destination located along the Eastern Cape. The place is home to a laid-back town that attracts water sports enthusiasts from all over the world. It is also an excellent tourist destination.
Umhlanga rocks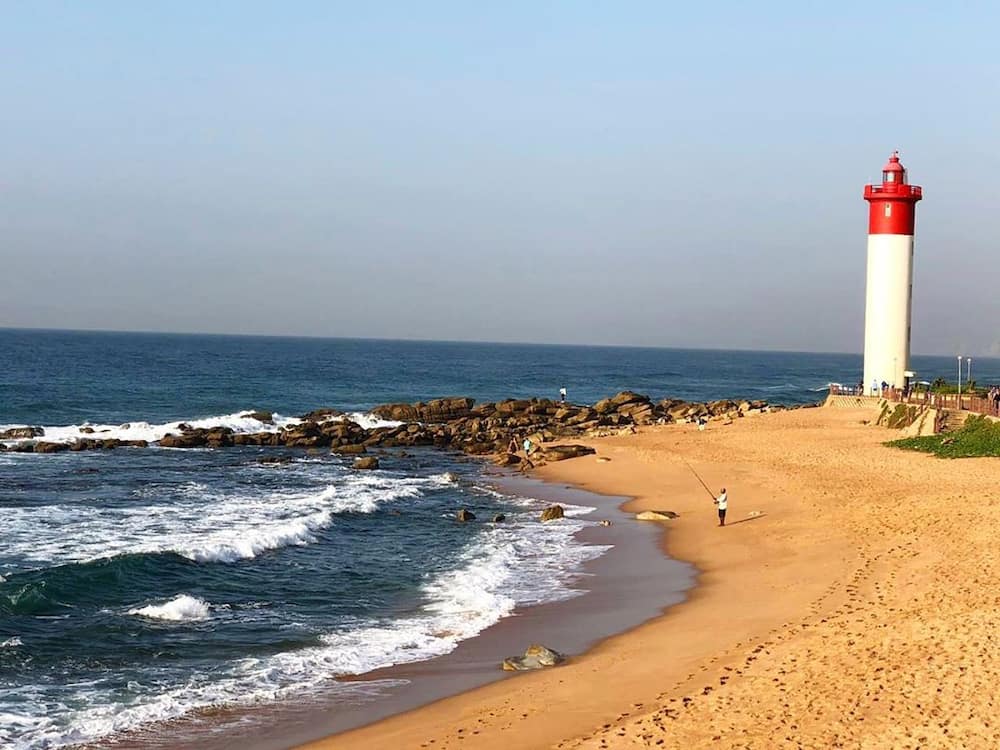 Umhlanga rocks are located along the KwaZulu-Natal coast. The long, sandy seashore offers the ideal place to spend time with your loved ones. The water there usually has an average of 25-degrees in the summer months, attracting many people who want to enjoy the warmth of the ocean.
Santos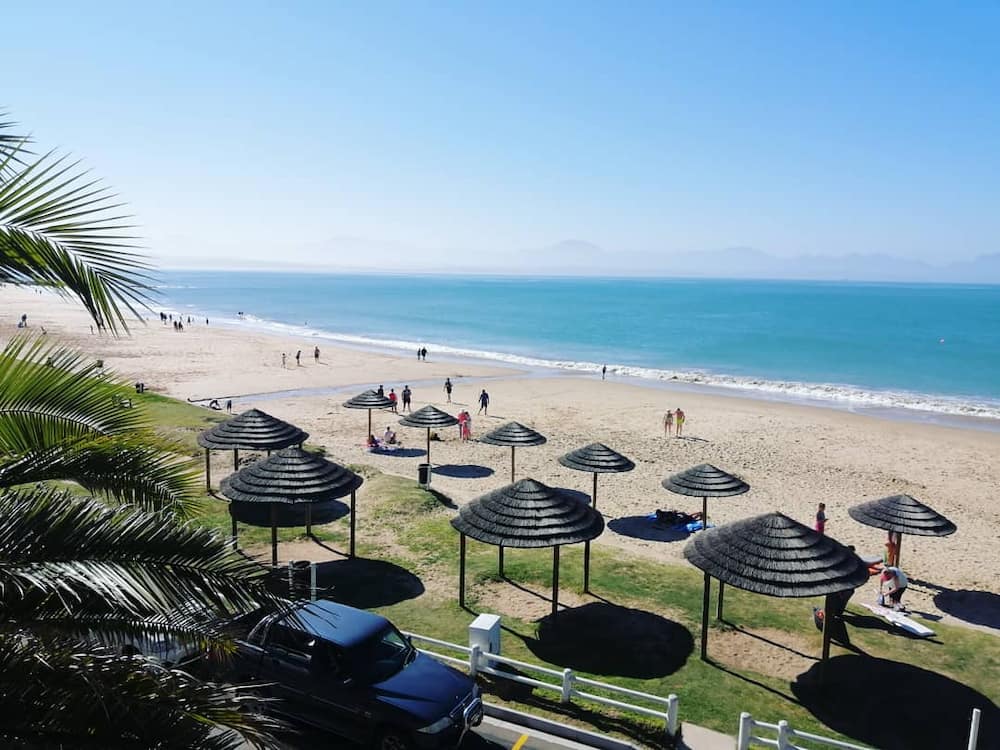 Santos is located in Mossel Bay and offers a sublime spot to spend quality time. It is an excellent destination for families, especially those with young children due to its sloping sand and small waves. While at Mossel, you can visit Seal Island and get to see the seals that live there.
Muizenberg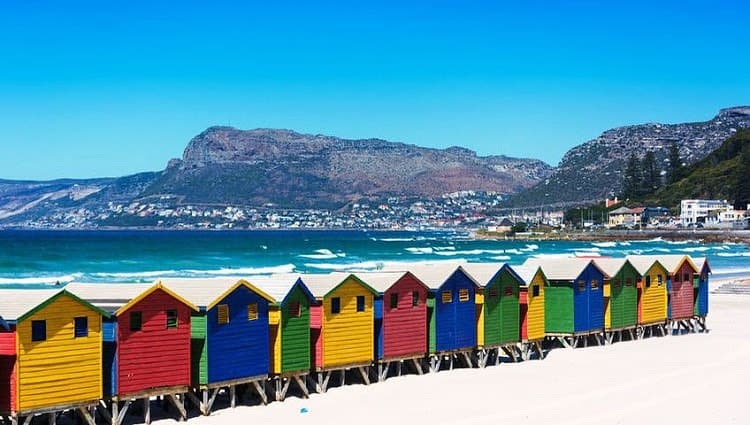 Muizenberg beach is located on the southern coast of Cape Town and offers colourful huts that pop up from the edge of the magnificent sand. The place is usually full of people during the winter months when the water is full of surfers clad in wetsuits to shield themselves from the cold. Families and surfers like to spend time there surfing and enjoying the convivial coastal country atmosphere.
Ballito, Dolphin coast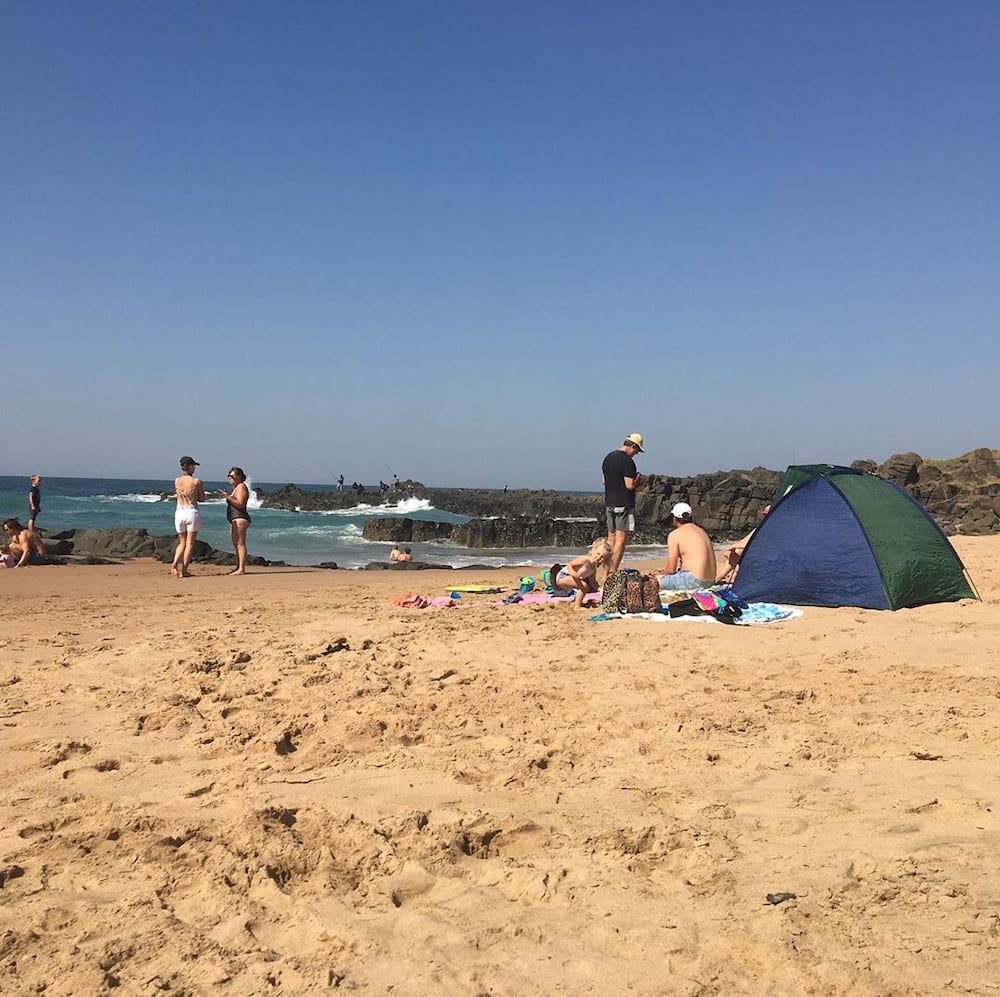 Ballito was named after having many bottlenose dolphins in the area. It lays 40-kilometres north of Durban along the Dolphin Coast. It boasts of two tidal pools that fill up at high tide and make an excellent place for children to splash about.
Grotto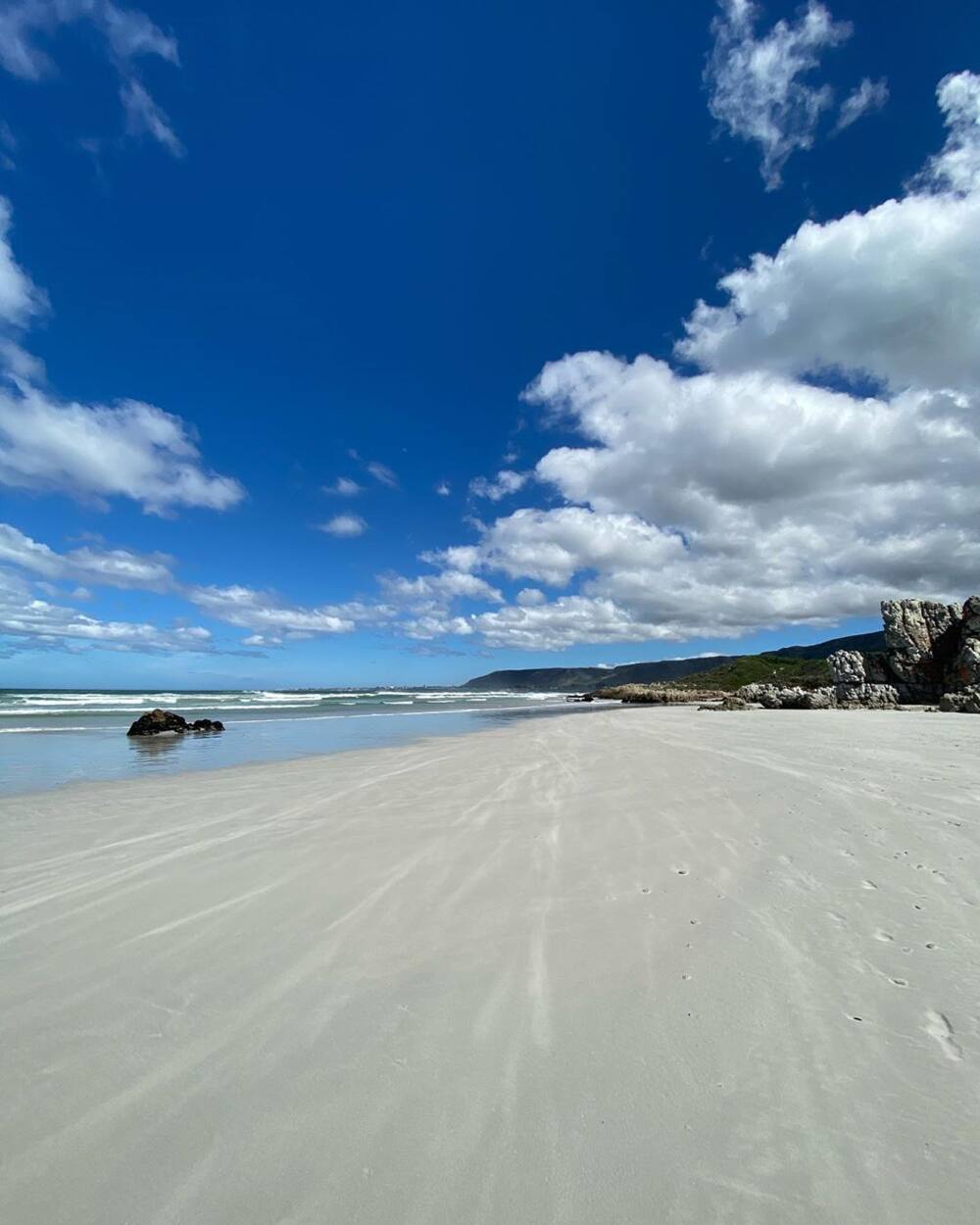 Grotto situated in Hermanus has impressive mountains lining the coasts, making it very popular and an attractive destination for tourists. It stretches along 18-kilometres into the infinite horizon, and its water is perfect for a paddle. It is also a good attraction for hikers and joggers who come to the place to camp and enjoy a holiday by the sea.
Paternoster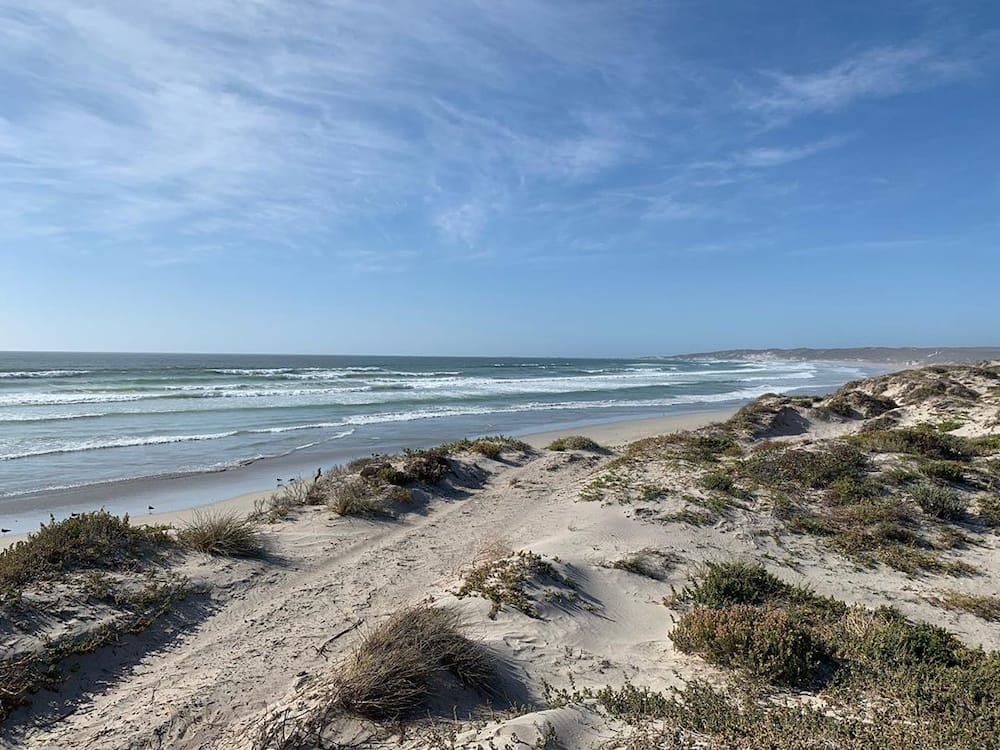 Paternoster is one of the first fishing villages along the West Coast of South Africa. Its attractive and unique outlook makes it suitable for long walks along soft sand. If you visit in the right season, you can catch a glimpse of the incredible whales and dolphins that pass by.
READ ALSO: Video shows massive black mamba taking a swim at Durban beach
Beaches in South Africa pictures
Below are pictures of beaches in South Africa Johannesburg. They make the area worth visiting. Enjoy viewing!
1. Bird viewing
Get a chance to see various types of birds. Beat the heat with the cold sea breeze. Enjoy life!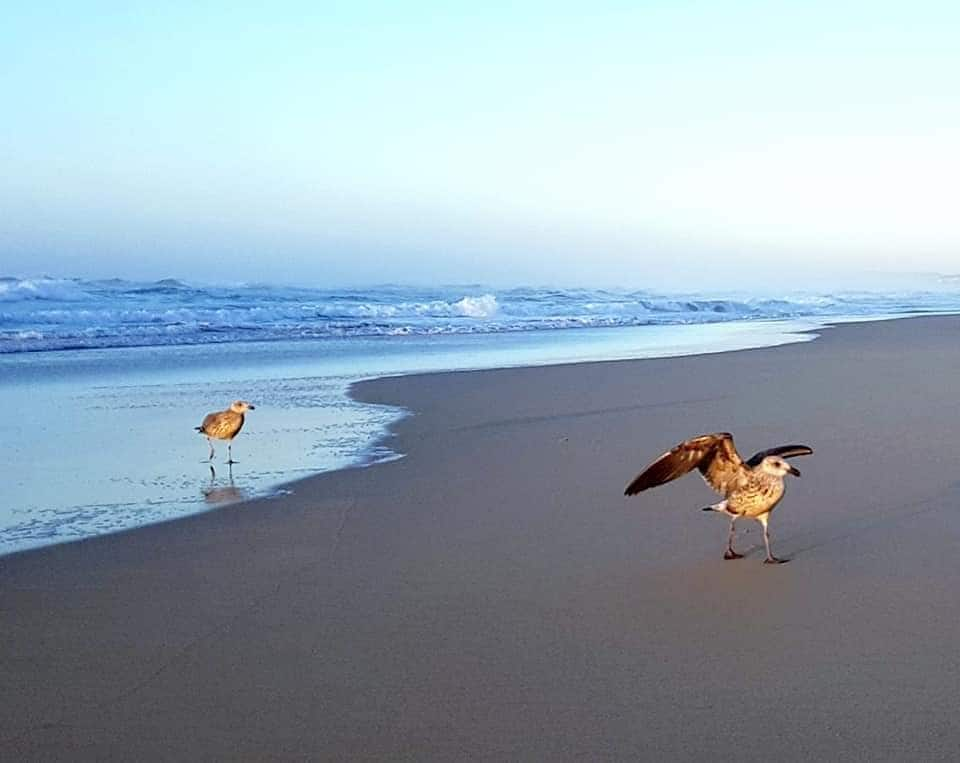 2. Amazing scenery
Do you like surprises? If yes, then this is the place to be. Enjoy the amazing sea creatures. The place is worth a visit!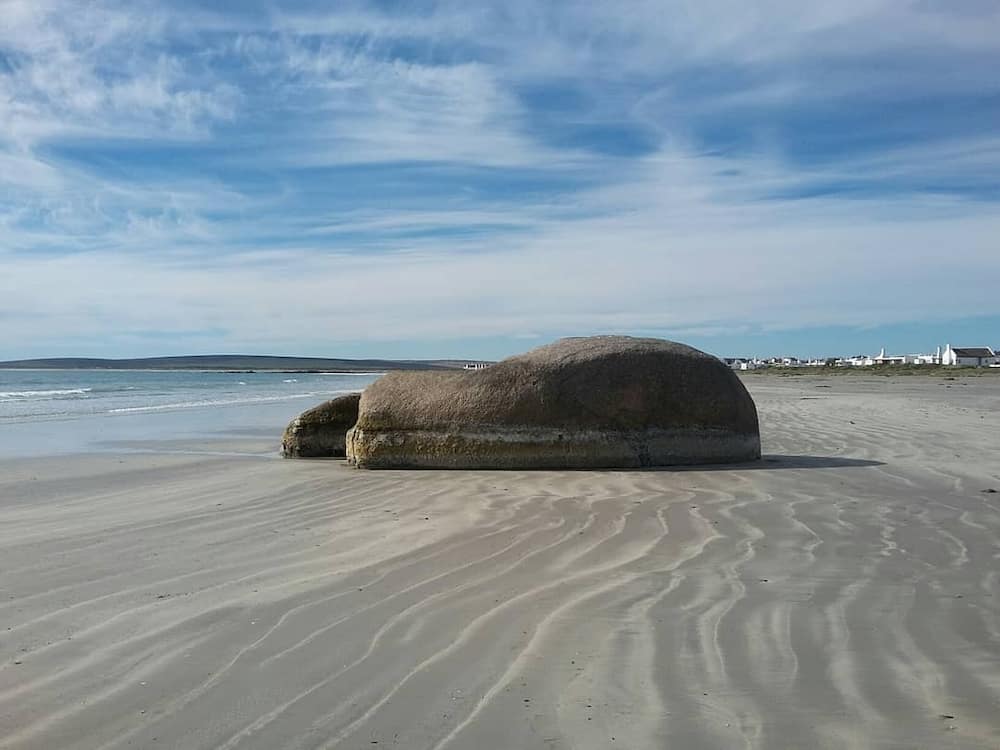 3. Penguin colony
Make a stopover at the seashore and enjoy seeing these amazing creatures. Enjoy taking pictures of them. Also, get to observe their behaviours while on the coastline.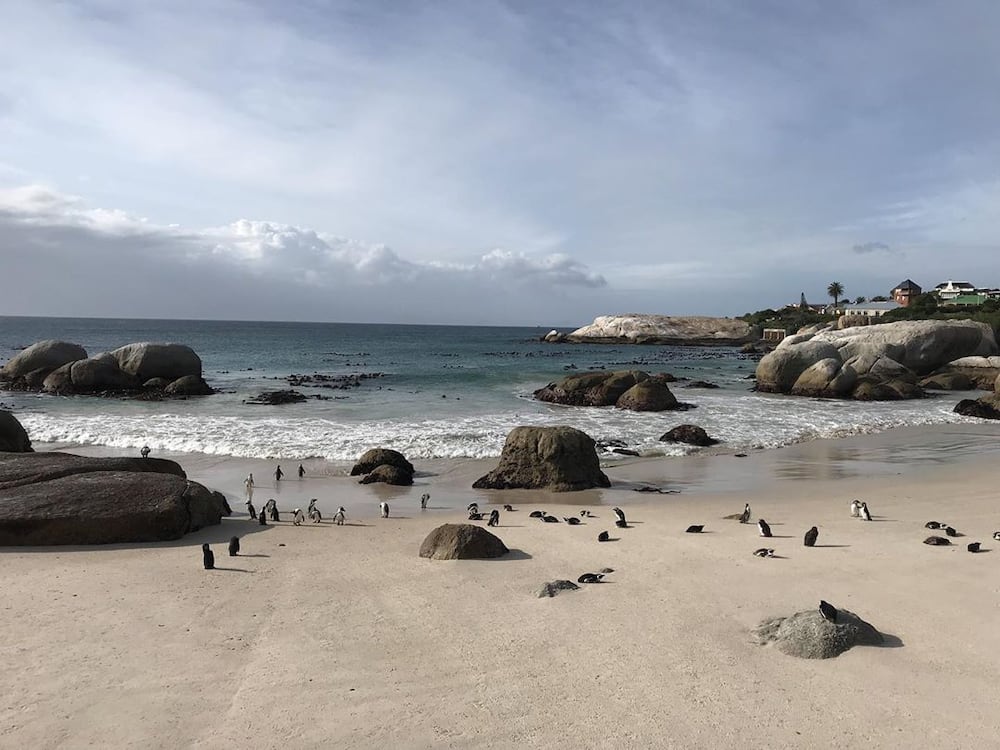 FAQs
Below are the frequently asked questions. They contain thoroughly researched answers for you to learn more. Keep reading to be informed!
How many beaches does South Africa have?
The country boasts 46 Blue Flag coastlines. South Africa is just showing off with its dazzling array of coastlines. It is an astounding achievement.
Can you swim in South Africa?
Swimming is one of the easiest and cheapest ways to enjoy the water. Swimming in South Africa is safe and fun. Many of South Africa's best coastlines are tailor-made for taking the plunge.
Is Capetown safe?
Cape Town is a safe place to travel. Take Uber or book private transport from the airport to your accommodation. Avoid visiting townships, unless it is with a reliable tour operator.
Are beaches still closed in South Africa?
Yes, they are permitted to open. Visits by families are now also possible, though the government says this must be in small numbers. Travel between provinces is permitted for leisure.
Does South Africa have good beaches?
Yes, it does. With more than 46 world-class beaches, the country is regarded as one of the nations with the best seashores in the African continent.
With the above info of the top 10 best beaches in South Africa, you do not have an excuse why not to take a vacation. Treat yourself to one of these amazing coastlines and get a lifetime experience. It is also a good experience when your children learn how to surf in a safe zone.
READ ALSO: Beautiful hard-working black woman buys an apartment on the beach
Briefly.co.za reported on August 18, 2020 about a beautiful hard-working black woman who bought an apartment on the beach. It is everyone's dream of buying their first home one day; unfortunately, it is no easy feat. Being black and a woman makes it an even more difficult goal to reach.
More young black women are taking things into their own hands and helping themselves be successful. Jaadee, who is an astrologer, shared how working hard helped her achieve this goal. While many applauded her hard work, others commented on the designer purses that were propped next to her and a cute puppy on the kitchen counter.
READ ALSO:
Portugal's president rescues 2 women from drowning at a beach
10 amazing beach wedding venues South Africa
Interesting facts about South Africa weather
Source: Briefly News