10 Chadwick Boseman movies to remember him by
Chadwick Boseman made waves in Hollywood, thanks to his talent and hard work. Starring as the King of Wakanda played a massive role in giving him more fame. The numerous Chadwick Boseman movies are proof that he was incredibly versatile.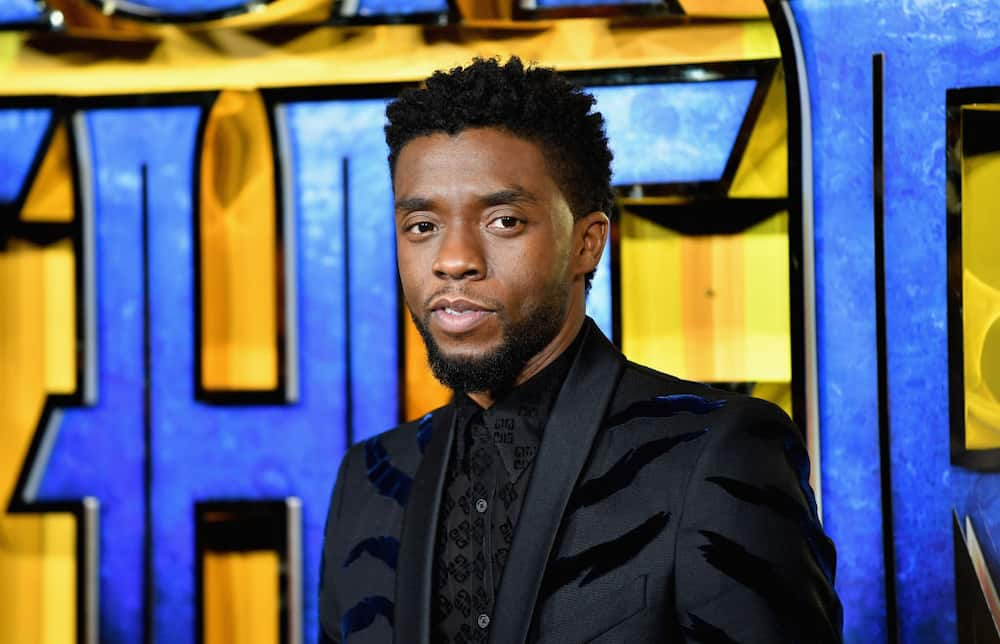 The sudden demise of Chadwick Boseman left Hollywood and the entire world in shock. He passed away at the age of 43 after battling colon cancer for four years. The star has left behind a box office career with hits and iconic favourites.
10 Chadwick Boseman movies and TV shows
On Friday night, you could sadly watch the shock ripple through the internet as the news spread that Chadwick Boseman had passed away. As the tributes from his colleagues, friends, and fans pour out; here are some of the impressive performances to remember him by.
1. The Express (2008)
Rotten Tomatoes rating: 61%
The Express is one of the first-ever Chadwick Boseman movies. This film follows a real-life trailblazer, just like his other films. Ernie Davis, a football player at Syracuse University, becomes the first black person to win Heisman Trophy. Chadwick (plays the role of Floyd Little) goes on to become a legendary player.
2. 42 (2013)
Rotten Tomatoes rating: 80%
42 (2013) is one of Boseman's breakout movies. He plays the role of Jackie Robinson, the legendary Brooklyn Dodger. Robinson is the first black man to play in Major League Baseball.
The film established a pattern Chadwick would repeat throughout his career, "Embodying real-life historical figures with dignity."
3. Draft Day (2014)
Rotten Tomatoes rating: 59%
Draft Day is a 2014 film that follows a star college football player as he heads out for National Football League glory.
Kevin Costner, who plays as the general manager of Cleveland Browns, is convinced that Vontae Mack (Chadwick) is the only player who can save the team. Will he be equal to the task?
READ ALSO: Top 15 Afrikaans movies of 2019-2020
4. Get On Up (2014)
Rotten Tomatoes rating: 80%
Get On Up gives us a side of Boseman that we rarely get to see. He captures the soul artist's mannerism and energy on stage. For a moment, he had people thinking that the person on their screens was James Brown.
Get On Up shuffled numerous events of Brown's life. This storyline is done in a nonlinear narrative that highlights the cultural impact he had.
5. The Gods of Egypt (2016)
Rotten Tomatoes rating: 16%
When Boseman did not act in the socially relevant biopic, he had a knack for epic stories, which combines mythology and action. This explains why The Gods of Egypt is one of the best Chadwick Boseman action movies.
In this fantasy action film, Chad played the role of one of the eponymous gods of Egypt. He played as Thoth, the god of wisdom. Thoth is caught in the battle between two other gods who are on a quest to gain dominion over the world.
6. Message from the King (2016)
Rotten Tomatoes rating: 45%
Message from the King is undoubtedly one of the best Chadwick Boseman movies on Netflix. Jacob is a mysterious outsider from South Africa who arrives in Los Angeles to search for his younger sister.
Within the first 24 hours of his arrival in the city, Jacob discovers unsettling evidence of a life gone wrong. Secrets, sex, and drugs are some of the things he finds in the sleazy underbelly of the city. The film narrates the story of what happens in the next seven days of Jacob's quest.
7. Black Panther (2018)
Rotten Tomatoes rating: 96%
Black Panther will forever remain one of the best Boseman movies. The 2018 release was the first major superhero film to feature a black protagonist and a nearly all-black cast.
Chadwick Boseman, who plays King T'Challa, is the leader of the Wakanda, a secretive African country with far more technological advancements than every other country. The film gained more than $700 million in the United States. It also became the first Marvel film to break into the Oscar race with several nominations.
READ ALSO: The best action movies of 2019-2020
8. Avengers: Endgame (2019)
Rotten Tomatoes rating: 94%
Thanos, an intergalactic world war, disintegrates half of the universe. The Avengers are, therefore, tasked with the duty of reuniting and assembling it again to revive their crushed allies and re-establish balance.
Boseman only makes an appearance during the last few minutes of the 3-hour-long saga, but his entrance is grand. There would not be victory without Chadwick and his character.
9. 21 Bridges (2019)
Rotten Tomatoes rating: 53%
21 Bridges is a 2019 American action thriller set in the world of New York's police department. Chadwick Boseman stars as Andre Young, a young guy who chooses to become a police officer in honour of his father, who was killed on one of his shifts.
As an NYPD detective, Andre Young shuts down the eponymous 21 Bridges of Manhattan to find the two suspected cop killers. Just like in Black Panther, Boseman is concerned about the sons carrying the legacies of their fathers.
10. Da 5 Bloods (2020)
Rotten Tomatoes rating: 92%
Da 5 Bloods is one of Chadwick Boseman movies 2020. The film focuses on a group of Vietnam veterans who return to the frontline to find their commander as well as their buried treasure.
The shooting of the movie was tiring and demanding, but as always, Chadwick rose to the occasion. He traversed through the hot days, jungles, and mountains without showing any slight sign of illness.
Chadwick Boseman movies will be one of the most avid ways to remember him. Throughout his career, he proved himself as a great performer whose presence highly mattered and absence highly felt.
READ ALSO: What's on Netflix South Africa: best SA series and movies in 2020
Briefly.co.za shared on 7th February what is on Netflix South Africa by outlining the best SA series and movies in 2020. Netflix has all your favourite movies and TV series of all genres.
Queen Sono, The Witcher, Lucifer, and The Last Thing He Wanted, among others, are some of the shows present. Find these and many more films and TV shows at a fair price.
READ ALSO:
Netflix South Africa Shows 2019 - 2020
15 best Idris Elba movies ranked
10 best Leon Schuster movies
Source: Briefly News