Binnelanders teasers: October 2020
Binnelanders teasers for October 2020 will take you into a world of fantasy. The forbidden love and quick money seem so sweet until the characters face the consequences of their actions. Maya is meddling into everyone's affairs to get hold of vital information about them. Will Conrad find the person who caused the recent attack on Binneland Clinic? Meanwhile, the identity of the hacker has been found, and the clinic has beefed up security.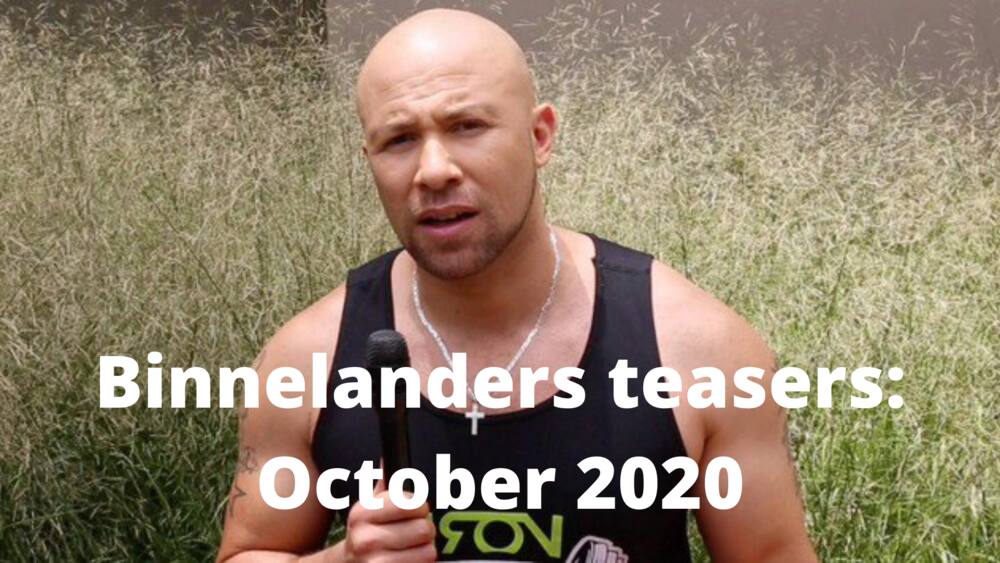 South African actors are excited because the international viewership of South African series has increased rapidly. Millions of people around the globe watch Binnelanders. Support local shows because so the entertainment industry could flourish.
The forthcoming scenes in Binnelanders October 2020 teasers
Make yourself comfortable before you tune in kykNET Binnelanders. It will give you an incredible experience as you watch how things turn out. Here are the episodes that will air in October.
1/10/2020: Thursday (Episode 084/3627)
Ingrid contacts At before he travels again. Meanwhile, Danny and Brandon are worried about Chanel. The computerized refrigerators are faulty, and Okkie tells Naomi a secret. Everyone, including Gigi, is uncomfortable with the new security measures.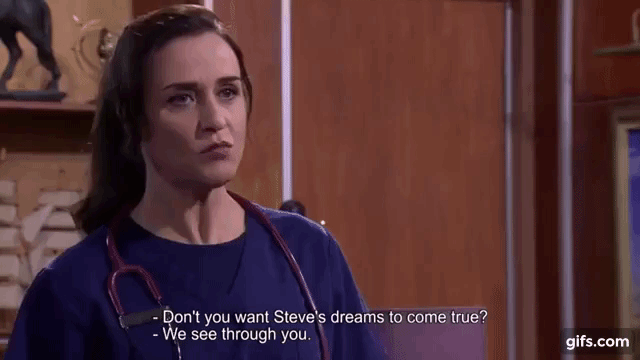 READ ALSO: Skeem Saam Teasers: October 2020
2/10/2020: Friday (Episode 085/3628)
Naomi chooses to compromise with the situation after being confronted, and Rian finds the right time to play his nasty tricks. Danny needs help in guiding Chanel, while undeniable evidence pushes somebody into exposing the truth. Gigi is assigned a mission while Liezl and Okkie hold a frank discussion. Delia gives her best in her investigation, and the discoveries hurt more than she expected.
5/10/2020: Monday (Episode 086/3629)
Conrad requests Maya to conceal from Faf what is going on at the hospital. Ian and Gigi agree to caution their boss about the ongoing situation, and Danny is dismayed by Chanel's words. Steve urges Brandon to keep an eye on his daughter, and Liezl attempts to be realistic with Ilse. On the other hand, Tracy is facing more threats from someone.
6/10/2020: Tuesday (Episode 087/3630)
Tertius celebrates his new rank while Ilse and Okkie are disappointed with each other. Tracy feels guilty after opening up to Louis about her relationship when he reacts in a way she did not expect. Meanwhile, Faf learns how to tackle Mike Dykstra. Danny shares some good news with his friends, and Delia is double-minded regarding supporting Rian's plan.
7/10/2020: Wednesday (Episode 088/3631)
Tertius receives a new housemate, and Faf puts Maya in a compromising position. Tracy agrees to challenge Delia, and Chanel tells Brandon the truth from the bottom of her heart. Gigi is infuriated by the new task from the boss, and Elana's new plan excites Danny.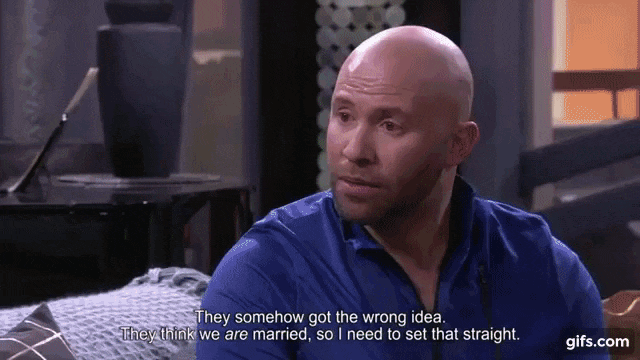 8/10/2020: Thursday (Episode 089/3632)
Danny shares an appealing idea with Brandon and seeks his opinion. The person who has been giving the hacker instructions is revealed. Tertius gives Maya alarming news, and Conrad presumes that he knows who planned the previous attack on Binneland Clinic. On the other hand, Faf also receives terrible information. Annelize discovers that Mike is in trouble.
9/10/2020: Friday (Episode 090/3633)
Delia is stressed about the risks that are involved in the new business opportunity, and Brandon spills the beans. Naomi is left speechless after talking to Annelize and Conrad. Tertius introduces Wimpie to a different environment. Later, Tertius's flat becomes a warzone, and Faf discovers that At is in the dark about what is going on at Binneland Clinic.
12/10/2020: Monday (Episode 091/3634)
Tertius delivers more disappointing news to Danny. Tracy demands Delia and Rian to stay away from her, and she also finds it challenging to inform Conrad what she knows. Chanel confides in her father about her problems. At the same time, Maya tries to manipulate her daddy into giving her vital information. Conrad tries all means to communicate with At, and Faf loses faith in his plans. Meanwhile, Annelize gets cautions of someone.
13/10/2020: Tuesday (Episode 092/3635)
Mike Dykstra intends to sue Binneland Clinic, and Tertius learns that Wimpie got a breakthrough. Danny finds irony in Brandon's words, while Gigi discovers the insights that Annelize and Rian have obtained from their plan.
READ ALSO: Age is Just a Number 2 teasers: October 2020
14/10/2020: Wednesday (Episode 093/3636)
At explains what he has been assigned to do while Steve offers Danny accommodation. Wimpie thinks Tertius' life is boring, and Annelize is a step away from finding the truth. Ian finds answers to his questions while Faf feels sorry for At because he is caught up in a dilemma.
15/10/2020: Thursday (Episode 094/3637)
Wimpie shows his mischievous side, and Tracy is thrown aback by Rian's ideas. Danny makes Ruan and Vicky do as he pleases. Faf tables the requirements Binneland Clinic must meet if it wants to strike a business deal with him. Annelize' discovery makes her more alert than ever.
16/10/2020: Friday (Episode 095/3638)
Danny tries to string information from Naomi, and Rian is yet to believe what Delia has done. Annelize speaks out for herself, and Tertius is upset with Wimpie. Steve notices tension between Elana and their guest while Ian lets the cat out of the bag.
19/10/2020: Monday (Episode 096/3639)
Chanel talks to Danny and Naomi, and Tracy has not made up her mind regarding how to use the information she has. Later, Annelize decides to solve the problems at hand by finding someone to blame. Will she save her future? Tertius suspects that Wimpie is taking him for granted. Faf is worried when Xavier communicates with Conrad.
20/10/2020: Tuesday (Episode 097/3640)
Steve's conversation with Danny yields unexpected results. Tracy's mind is preoccupied with the new business idea despite Conrad sharing bad news with her. At the same time, Rita Nortier visits Binneland Clinic. Chanel chooses to sit down with Danny and have an honest talk. Wimpie's proposal shocks Tertius and Maya, while Annelize gets into an agreement with her worst enemy.
21/10/2020: Wednesday (Episode 098/3641)
Wimpie narrates to Tertius his side of the story, and Elana tries to resolve issues between her and Danny. Conrad prepares for war because what he has heard is unbelievable. Ian plans to sell the information he has to the highest bidder, and Rita rescues Hugo from an uncomfortable situation
22/10/2020: Thursday (Episode 099/3642)
Elana is optimistic that there will be peace in the house, and Chanel plans to move into a new department. Annelize confirms some upsetting news to be true and confronts Rita later. Tertius tells the truth that makes Louis face Conrad. On the other hand, Steve wants to know more about Hugo's love life.
23/10/2020: Friday (Episode 100/3643)
Julia jumps into conclusions about Hugo's next move, and Elana experiences the challenges of motherhood. Rita pokes her nose in everyone's life, and Esra goes missing. Conrad stumbles on surprising information about Jonas.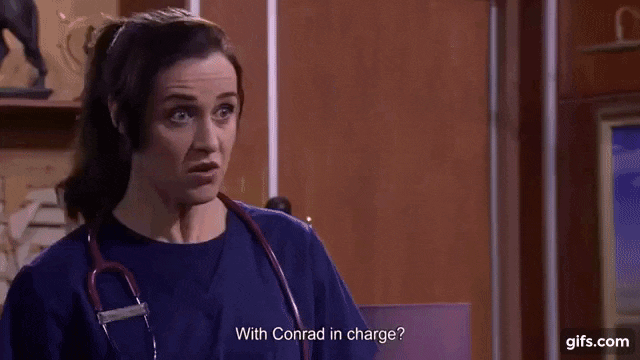 READ ALSO: Generations: The Legacy teasers: October 2020
26/10/2020: Monday (Episode 101/3644)
Annelize becomes a target when new plans are made. A mutual patient connects Julia and Danny. Conrad promises Annelize and Louis that there is nothing to worry about. Steve and Elana have a clue concerning Ruan's struggles. Louis thinks Chanel is acting strangely.
27/10/2020: Tuesday (Episode 102/3645)
Chanel and Danny are forced to team up during an emergency while Rita gets a warning to work with precaution. Ruan has a bad day at school while Tertius fights Conrad because of Annelize. Maya tries to explain to Danny that Chanel needs Andrea to help her get over the pain she is going through.
28/10/2020: Wednesday (Episode 103/3646)
Danny asks Naomi to step into Chanel's position while Conrad's desperate plan to catch Jonas is in progress. Esra gets first-hand information about this plan. Ruan is excited about participating in the new activities, while Tertius helps Annelize to overcome her fears.
29/10/2020: Thursday (Episode 104/3647)
Why are some people objecting Esra's appointment? Elana finds out the truth when she requests Steve to have a talk with Ruan about his new passions. Danny asks Tertius to help him by taking care of Chanel.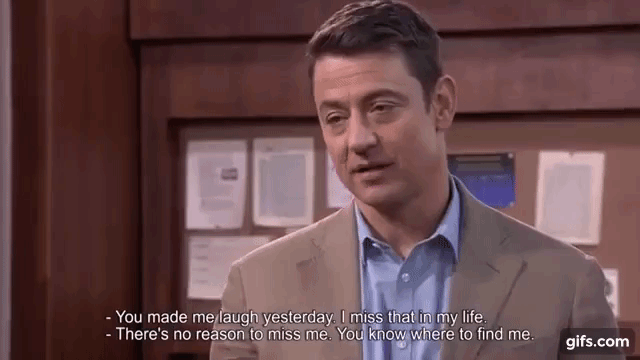 30/10/2020: Friday (Episode 105/3648)
Steve and Elana are excited by young love, and Esra realizes that someone is trailing his moves daily. Chanel thinks that Danny is engaging himself in some weird activities, and Rita finds a way to implement her plan.
What is happening to the main Binnelanders characters?
Annelize is getting desperate because she has become the primary target. She is fearful that she might lose the battle; therefore, she is looking for a scapegoat to carry the cross on her behalf. Conrad and Tertius encourage her to be brave and face her enemies.
Chanel is at the lowest point of her life. Will her plan to move into a new apartment give her some peace of mind? Danny requests Naomi to replace her temporarily as she takes time off work. He also asks Tertius to help him take care of her. Maya suggests that Andrea will help Chanel to overcome the pain that has consumed her.
Do not miss to watch the episodes of Binnelanders teasers for October 2020 on kykNET from Mondays to Fridays at 19h30. The omnibus is broadcast by kykNET on Saturdays from 09h30. The main actors are so brilliant that you will not blink an eye while watching.
READ ALSO: Young Love teasers: September 2020
Young Love teasers for September 2020, Mangla tries to turn Nimboli against her mother forever because she is afraid of losing her. She lies to Shivam, Anandi's son, that Nimboli is taking his place in his mother's heart. The boy gets frustrated and behaves strangely to compel his mother to distance herself from Nimboli.
Mangla also hires a woman to pose as Nimboli's mother. She instructs her to mistreat Nimboli and make her hate the idea of being with her birth mother. How will Nandiani react when she finds out that Nimboli is her daughter? Will Shivaam get along with his half-sister when the truth is exposed? Briefly.co.za has more teasers from entertaining drama series.
READ ALSO:
Iron Rose 2 teasers: October 2020
True Love teasers: October 2020
New! Elif teasers: September 2020
Source: Briefly News