Level 2 has allowed South Africans to finally visit family members after months apart. Dr Karin van der Merwe explains how to do this safely, minimising the risk of contracting Covid-19.
PAY ATTENTION: Click "See First" under the "Following" tab to see Briefly.co.za News on your News Feed!
It's a great relief to us that the Covid-19 case numbers are decreasing. It is also comforting that lockdown restrictions are being eased. One of the toughest parts of lockdown has been the prohibition on visiting family members.
Finally, President Cyril Ramaphosa has indicated that family visits will be allowed, although he did mention that we should only do so if absolutely necessary.
The reality is that many South Africans have already been visiting their families and this will become more common as restrictions are rolled back. Keeping elderly parents completely isolated from their adult children could be perceived as cruel and could lead to mental health issues.
It's so tempting to go back to completely relaxed socialising and let down our guard. We must, however, remain cautious. A second surge of Covid-19 must be avoided.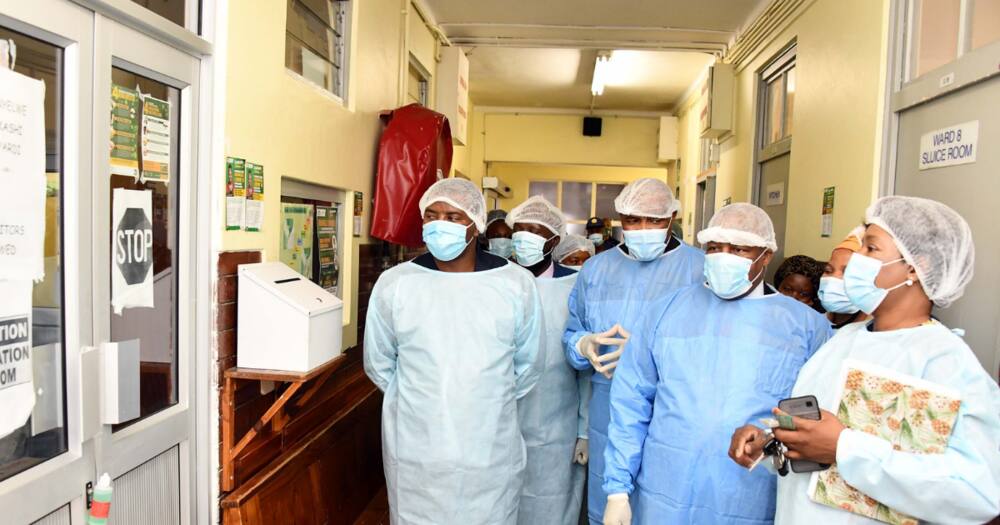 READ ALSO: Covid-19 update: National State of Disaster extended by Cabinet
So when you see your family, it's still not advised that you hug and kiss. If children are involved, warn them in advance that they will not be allowed to hug their grandparents.
We are hopeful that this will eventually change but for now, we must keep our distance. Ideally, a distance of at least one metre should be maintained at all times. Make sanitising hands-on entering your house a routine for all visitors.
Try to visit in a well-ventilated area - outside areas are ideal. A picnic is a fairly safe option, especially if each family stays on their own picnic blanket.
Think about how you will handle the preparation and serving of food. Make sure the person preparing the food does so in a sanitary manner.
All the guests should wash hands before a meal. It is also advised that you have hand sanitiser on the table for spraying hands when using communal items such as condiments and serving spoons.
Keep visits relatively short. As the hours pass, we are more likely to drop our guard. Keep the number of guests to a minimum. Up to 10 guests are officially allowed in level 2 but even smaller numbers make the party more controlled.
This all seems rather extreme but the safer we can make our level 2 meetings, the less likely a second surge of Covid-19 will be.
Many nursing homes and retirement villages have kept their residents in jail-like conditions with no visiting privileges.
The long term effect of this social deprivation for the elderly has yet to be properly studied, however there are short term studies which show that isolation of the elderly leads to loneliness, depression and anxiety.
A novel idea includes "visiting booths". Unfortunately, the prison analogy continues. These booths allow for safe visiting between the elderly and their families at an appropriate distance and under supervision.
Many residents are so desperate to see their families that they would welcome these conditions. Some American facilities have gone so far as to erect plexiglass booths with a small hole in between.
Even if no physical barrier is erected, it is probable that keeping an appropriate distance between the family members, having the meeting in a well- ventilated area and ensuring appropriate mask-wearing would be enough to prevent viral transmission.
Let's be creative and cautious in our return back to normality. The last six months have dragged by and the lockdown has seemed never-ending in some ways.
However, South Africa has done well in its efforts to keep the virus at a level the health facilities can cope with. Let us continue to work together towards a safer time.
In other news, Briefly.co.za reported that the national State of Disaster has been further extended.
Cabinet has approved a month-long extension until October 15 after the State of Disaster was first announced in March.
President Cyril Ramaphosa is expected to address the nation next week, with the high possibility of a shift to Level 1 lockdown.
Enjoyed reading our story? Download BRIEFLY's news app on Google Play now and stay up-to-date with major South African news!