Mashaba reacts to police station being robbed: SA doesn't deserve this
- Mpumalanga police officials have launched a search for the suspects responsible for holding up a police station
- Firearms were stolen during the robbery, with three men escaping with their loot on Saturday
- The men fled the scene of the crime on foot and police are working to ensure their arrests
PAY ATTENTION: Click "See First" under the "Following" tab to see Briefly.co.za News on your News Feed!
Mpumalanga police were left in an awkward position after it emerged that the Badplaas police station had been held up by three men on Saturday.
A manhunt has since been launched after the suspects managed to flee with firearms after gaining access to the station by cutting the fence at the back of the station.
A Hawks spokesperson explained that the incident had taken place after midnight while only five officers had been on duty, just two of the on-duty men had been present.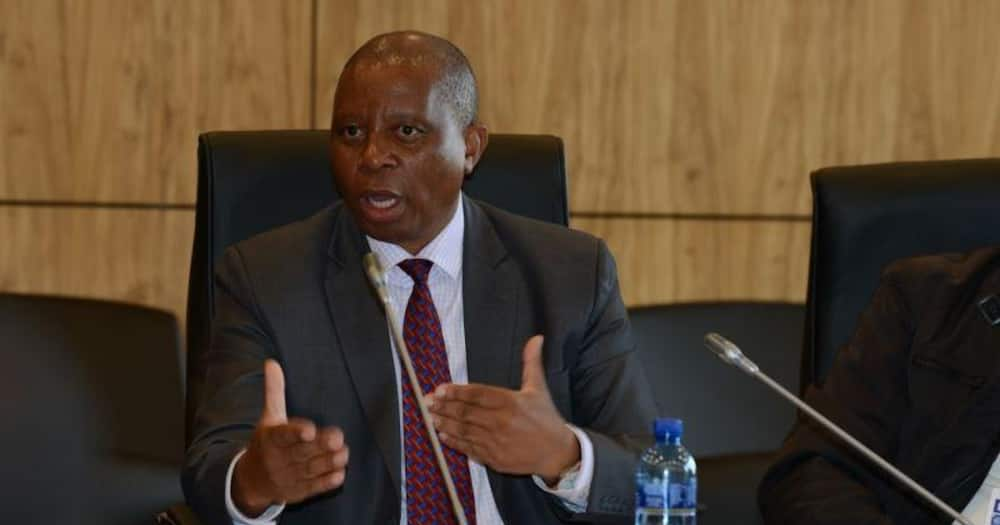 READ ALSO: Home Affairs to investigate whether ANC broke lockdown rules for Zimbabwe trip
News24 reported that the Hawks spokesperson had confirmed that the suspects had been armed and this is how they managed to disarm the police officials, continuing to explain that:
"The suspects forced the members to open the safe and took rifles and pistols belonging to the SAPS."
Fleeing the scene of the crime on foot, the suspects remain at large as of Sunday afternoon.
Action SA founder Herman Mashaba has weighed in on the incident, commenting that:
"Fellow South Africans, we are under attack. Police Stations are being robbed. What on earth has happened to our country? We don't deserve this!"
Meanwhile, Briefly.co.za reported that a delegation of top ANC officials caught a "lift" on a SANDF aircraft to Harare, Zimbabwe and this raised a lot of eyebrows about President Cyril Ramaphosa's clean-up of the party as well as the state.
This raised a lot of concerns because the aircraft is funded by taxpayers and it appears that in order for this trip to happen, lockdown regulations may have been breached.
In a statement that was released by the Department of Home Affairs, they stated that they would be doing an investigation to find out whether the passengers that flew to Harare with the SANDF jet broke the lockdown rules for the trip to take place.
The presidency released a statement on Friday evening, with President Cyril Ramaphosa commenting on how the entire incident has put both the ANC and the government in the spotlight. Seemingly this was for all the wrong reasons.
Political parties DA and EFF have called on the ANC to explain why state resources are being used without their being a proper explanation.
President Cyril Ramaphosa has also been asked by the DA to explain why an ANC-led delegation was able to fly to Zimbabwe using an SANDF Airforce aircraft.
The DA referred to the trip as a "Military Uber service". The DA also accused the ANC of exclusively transporting their officials abroad at the expense of South African taxpayers, calling it an abuse of power.
Enjoyed reading our story? Download BRIEFLY's news app on Google Play now and stay up-to-date with major South African news!
Source: Briefly.co.za