Steenhuisen: Ramaphosa's pointless lockdown caused economic crisis
- South Africa's economy has taken a massive 'punch in the gut' due to the Covid-19 lockdown
- DA interim leader John Steenhuisen has blamed the 51% GDP contraction on President Ramaphosa
- Steenhiuisen is adamant that Ramaphosa, not Covid-19 is the reason for the nation's grim financial state
PAY ATTENTION: Click "See First" under the "Following" tab to see Briefly.co.za News on your News Feed!
John Steenhusien has lashed out at President Cyril Ramaphosa after the GDP contracted by 51% during the second quarter of 2020.
The interim Democratic Alliance leader insists that Covid-19 can not solely be blamed for the crisis:
"South Africa's 51% economic collapse – the third-worst in the world for the second quarter of 2020 – is due to President Ramaphosa's lockdown, not to the virus as he would have you believe. His lockdown was one of the world's longest, hardest, most irrational, most costly, and most unsuccessful. It cost not only 3 million jobs, thousands of businesses, and billions in foregone tax revenue, but lives too. It certainly did not on balance save lives as he would also have you believe."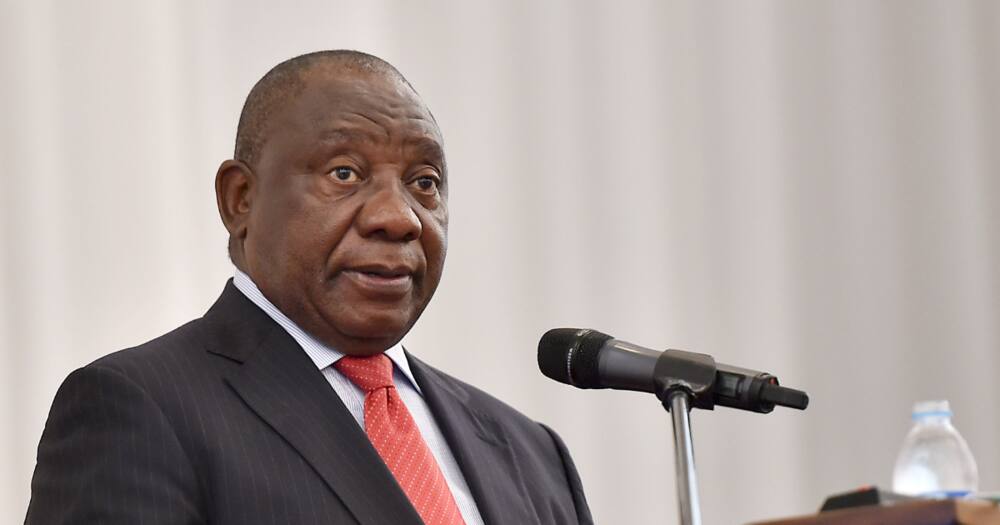 READ ALSO: Home Affairs to investigate whether ANC broke lockdown rules for Zimbabwe trip
Steenhuisen claims that the only purpose of the lockdown had been a sinister ANC agenda:
"Ramaphosa's lockdown has been deeply harmful to South Africa, destroying not only present income but the means to generate future income. South Africa's economy is its lifeline. Yet he chose to restrict over half of all economic activity for no real benefit. All lockdown really achieved was to give legitimacy to the Disaster Management Act, under cover of which ANC cronies were able to inflate tenders and loot the state."
The politician has slammed Ramaphosa's presidency as worse than ex-president Jacob Zuma's:
"In the fullness of time, Ramaphosa's presidency may prove to have been every bit as damaging as was Zuma's. His lockdown has set South Africa's progress back by at least a decade. History will not absolve him, as he claims."
Steenhuisen has called upon President Ramaphosa to immediately end the Covid-19 lockdown.
Earlier, Briefly.co.za reported that a delegation of top ANC officials caught a "lift" on a SANDF aircraft to Harare, Zimbabwe and this raised a lot of eyebrows about President Cyril Ramaphosa's clean-up of the party as well as the state.
This raised a lot of concerns because the aircraft is funded by taxpayers and it appears that in order for this trip to happen, lockdown regulations may have been breached.
In a statement that was released by the Department of Home Affairs, they stated that they would be doing an investigation to find out whether the passengers that flew to Harare with the SANDF jet broke the lockdown rules for the trip to take place.
The presidency released a statement on Friday evening, with President Cyril Ramaphosa commenting on how the entire incident has put both the ANC and the government in the spotlight. Seemingly this was for all the wrong reasons.
Enjoyed reading our story? Download BRIEFLY's news app on Google Play now and stay up-to-date with major South African news!
Source: Briefly.co.za