15 breathtaking natural wonders of Africa that you must experience once in your lifetime
Africa is the best destination for tourists seeking for natural sites. Besides biodiversity, the continent is home to several natural wonders you will not find anywhere else in the world. There is so much to explore in Africa that anyone will need more than a lifetime. Top in the list are 15 natural wonders of Africa that you should be dying to experience.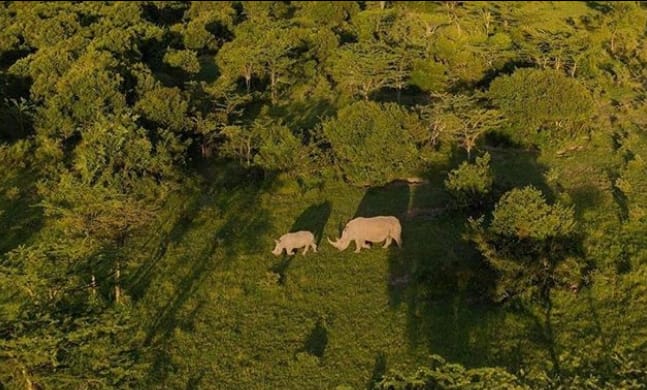 The variety of places you can visit on the African soil is genuinely endless, considering a vast landmass of about 30 million square kilometres. The extent of the land area qualifies Africa as the second-largest continent in the world. Various wonders of Africa stretch beyond wildlife to include natural formations with a sensational appeal to the eye.
What is the meaning of natural wonders?
Nature is an irresistible magnet to our eyes. Talking about natural wonders means sites or monuments not fundamentally created or altered by human activities. Various wonders in Africa have been in existence for years and are still impressive in their natural state.
15 natural wonders of Africa
Africa is the birthplace of humanity and several wonders from the ancient world. Millions visit the continent to see different breathtaking scenes. Which of these is a world famous natural wonder of Africa?
READ ALSO: What is the richest country in Africa 2020
1. Mount Kilimanjaro in Tanzania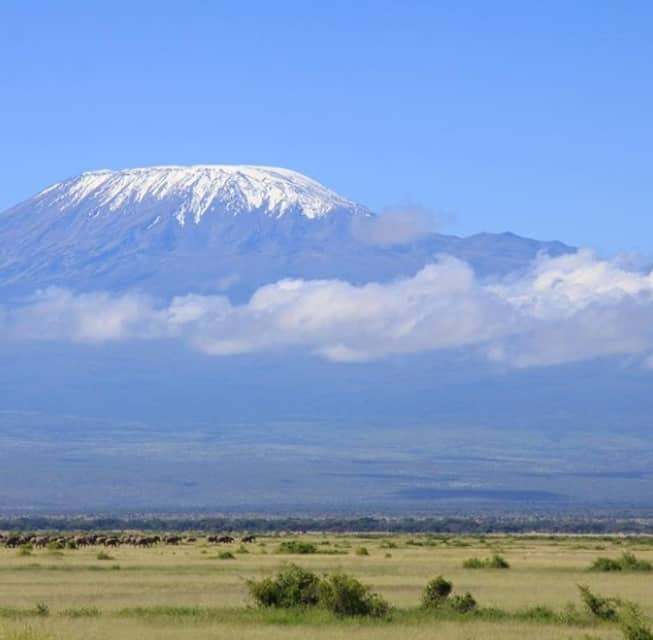 The site is bliss to thousands of visitors pouring in regularly to confirm what they have read and heard. Mount Kilimanjaro qualifies in the top place for its breathtaking height of about 5,895 m. The dormant volcanic mountain is the tallest in Africa with a perfect view of the skies and miles away.
While Mount Kilimanjaro is easy to climb, many do not exceed some heights because of various sicknesses that come with altitudes. If you are lucky to go up there, then the mountain will surely reward you with a good sight of stunning glaciers.
There are many reasons why you should visit Kilimanjaro. In the vicinity of the mountain are Kilimanjaro National Park and several other recreational facilities.
2. Serengeti National Park in Tanzania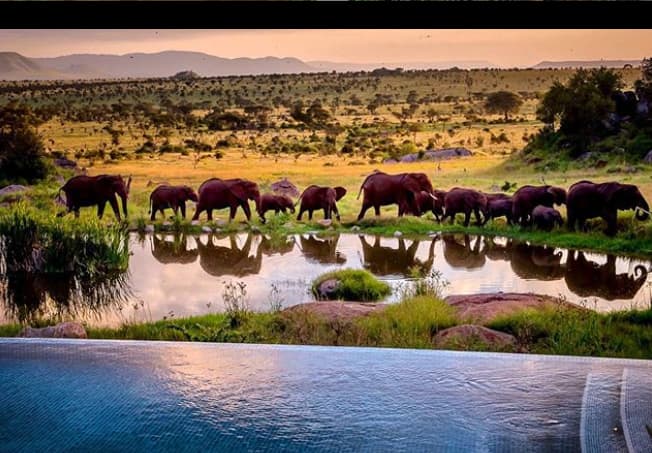 Did you know that wildlife is the number one driver of local and international tourism? That is the reason why Serengeti is the most visited park in Africa. The wild Serengeti is home to almost every type of predator and prey from documentaries. Even better are rare dramatic sceneries with unforgettable experiences.
Lupita Ny'ongo's award-winning Serengeti narration is among several other coverages that share the hype of this destination. Visitors will see lions, crocodiles, black rhinoceros, giraffes, elephants, flamingos, leopards, and Serengeti migration in the same park.
There is every reason why you should consider Serengeti in your upcoming vacation because you will not only learn and discover wildlife but also take home nature's best views through photography.
3. Table Mountain in South Africa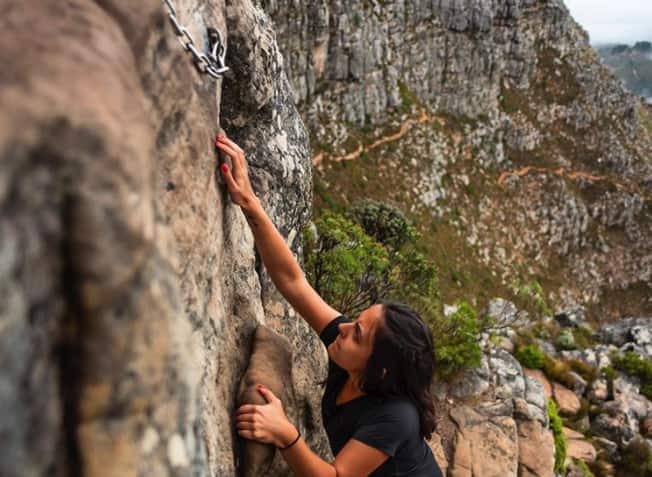 The site is one of the 7 natural wonders of South Africa that pull in a wave of tourists annually. You will be sure to shed your cares at the site of this refreshing flat-topped mountain. Table Mountain is popular among climbers and hikers from far and beyond.
The excitement that comes with clear views of the mountain, the surrounding ocean, and the Cape Town city is worthwhile. Do not forget the cable car, which is by far the most hooking part of the trip. If you love nature at its best, then you will not resist the protruding abyss, which gives Table Mountain a panoramic view from a distance.
4. The Victoria Falls in Zambia-Zimbabwe border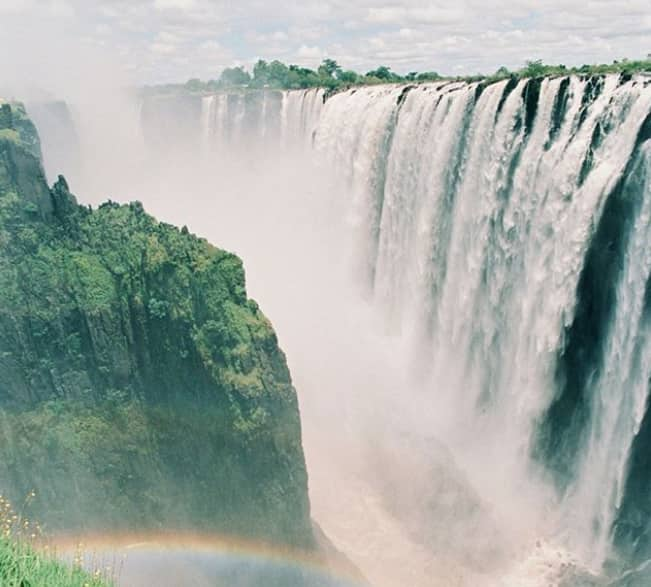 The clear free-falling waters of Victoria Falls are a beauty that you do not want to miss in your life. It does not get better than sitting around and letting the thundering smoke wash your inner spirit.
Locals call this natural wonder Mosi-oa-Tunya, but visitors go by the name Victoria Falls, which the explorer David Livingstone named in honour of Queen Victoria. Within the vicinity of this magnificent site is the Devil's Pool. This pool is truly uncommon and lies within the Zambian territory.
5. Avenue of the Baobabs in Madagascar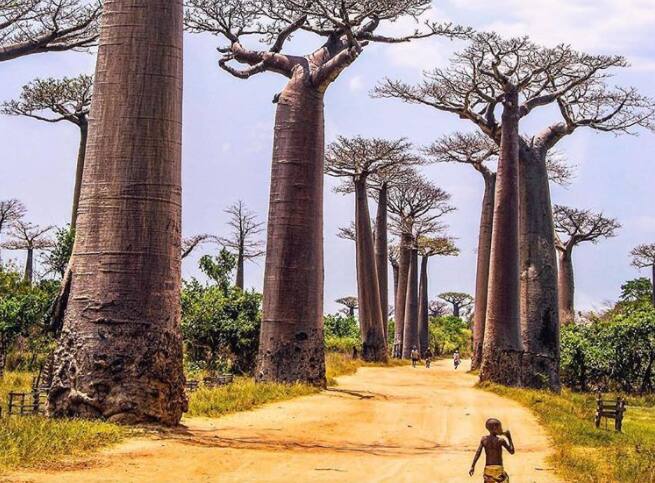 This is another one of Africa's natural wonders. This relaxing avenue-alley marked with giant trees in a row is located between Belon'i Tsiribihina and Morondava. Many visitors pour in regularly to learn more about this eye-catching site.
If you thought the road is not a natural wonder enough, wait until you make it to Madagascar's most famous dirt road of giant free-standing trees. Sure enough, it is not your ordinary highway back at home.
READ ALSO: List of the richest city in Africa - how many SA cities are on the list?
6. The Namib Desert in Namibia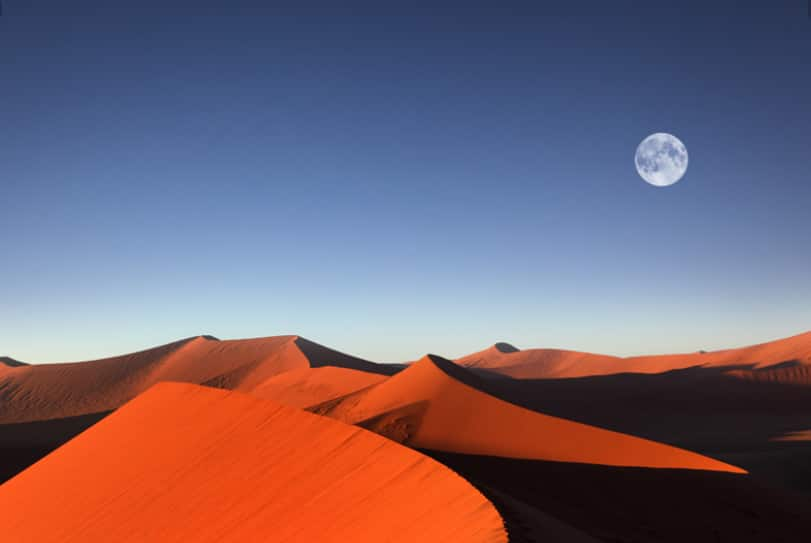 The fascinating Namib Desert cannot miss in the list of natural wonders in Africa. It stretches for thousands of miles, finally submerging under the edges of the Atlantic Ocean.
Apart from exclusive aerial views, tourists can as well view the dunes and Kolmanskop, a desert stricken ghost town. Besides the scorching sun, the cold breeze, and beautiful red landscapes are the highly accessible Namib-Naukluft National Park.
7. The Blyde River Canyon in South Africa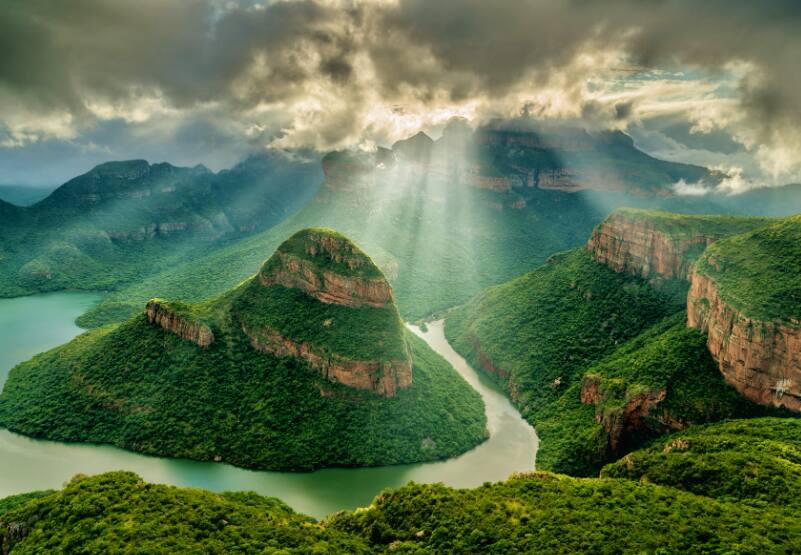 The canyon is the most beautiful and greenest worldwide, stretching for 25 kilometres. Visitors love the surrounding thick forest and wildlife, such as antelopes and hippos. Waterfalls are also an added advantage at the site.
Some more activities that you can engage while at the site include fly-fishing, boat trips, hot-air ballooning, biking, and rafting. Also, horse-riding and hiking are the most ordinary way of exploring this excellent site. The Blyde River Canyon is among the natural wonders of South Africa that you should not skip whenever you visit the rainbow nation.
8. Underwater Waterfall in Mauritius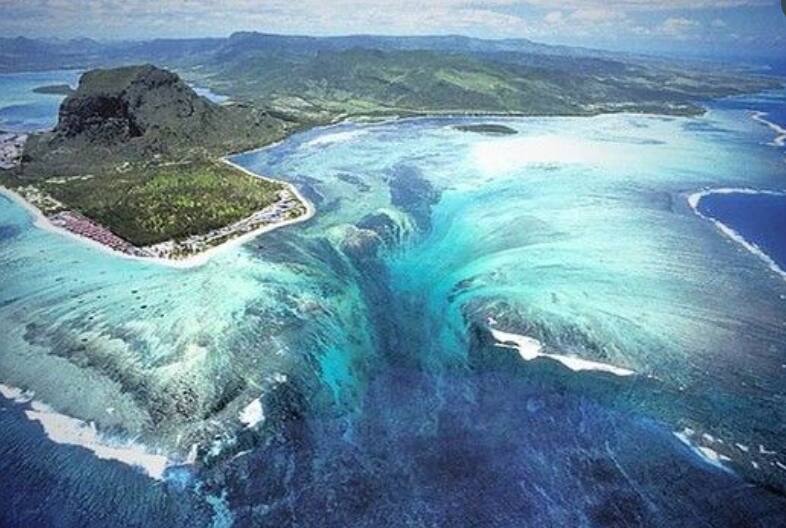 Africa has enough waterfalls to fill your travelling schedule. Mauritius, Island country, is an ideal site with flashy sands sediments that form a perfect optical illusion. The underwater slope makes the area a good pick for picnic travellers.
The site is among the latest wonders with relaxing sandy beaches, warm waters, reefs, mountains, and enough underworld experiences.
9. Mount Nyiragongo in DRC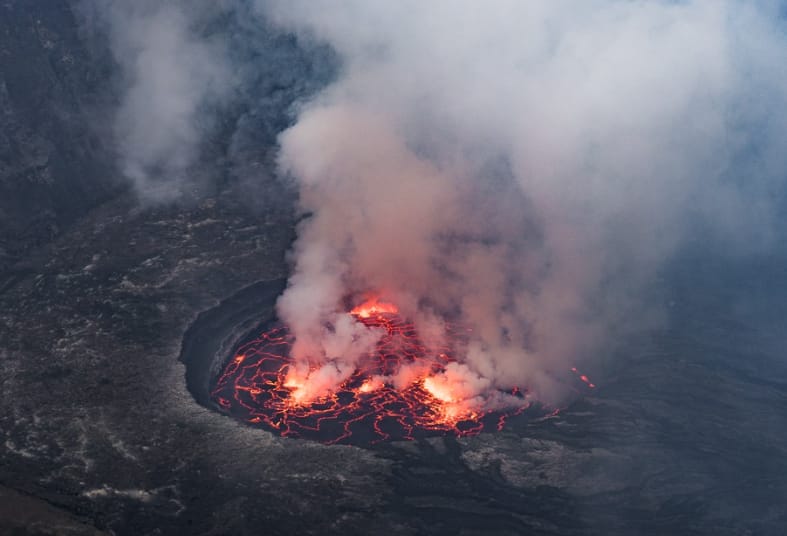 At the heart of the Democratic Republic of Congo is Mount Nyiragongo with scenic views. The site houses the largest lava lake in the world with fluid lava when an eruption occurs.
If you are lucky enough, you can catch the sight of the lake before cracking and reforming a new. The last eruption occurred in 2002, meaning that its state is still active.
10. Namaqualand in Namibia - South African border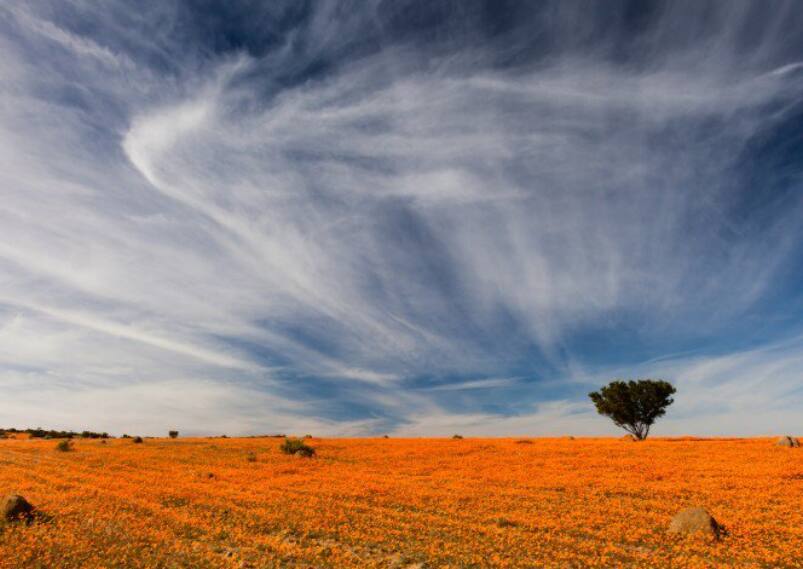 The arid and dry impression of this site turns green and colourful when the seasons are right. Visitors regularly pour into Namaqualand for good views and other recreational activities.
Within the vicinity of this natural wonder are a world heritage site and national park. Spring is a perfect time to visit Namaqualand.
READ ALSO: Interesting facts about South Africa weather
11. The Sahara Desert in Northern Africa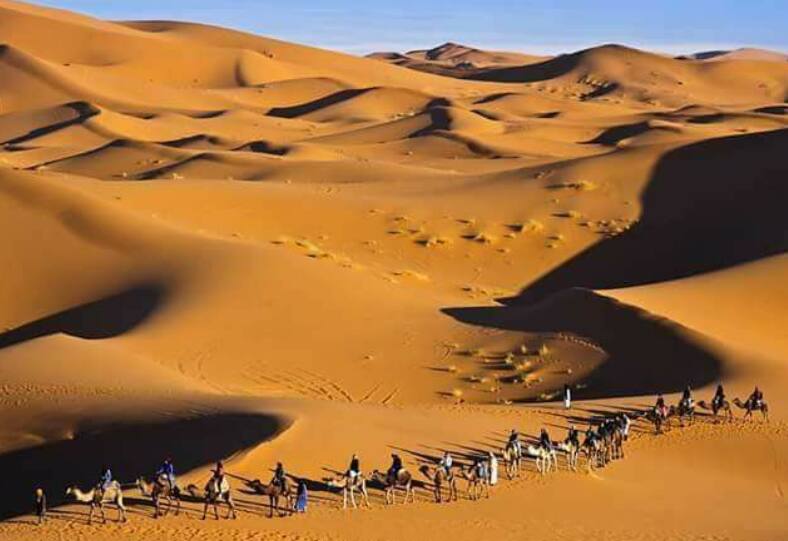 Why is the Sahara Desert a natural wonder? The desert is the third largest, covering 9.2 million square kilometres and certainly the hottest. Sahara extends to more than 11 African states with high dunes extending to about 180 meters from the surface.
The great Sahara houses fascinating desert features of interest to nature explorers. Water and wind-shaped rocks are some of the wonders that qualify this unforgiving desert into the list of prevalent destinations.
12. River Nile, the longest river in the world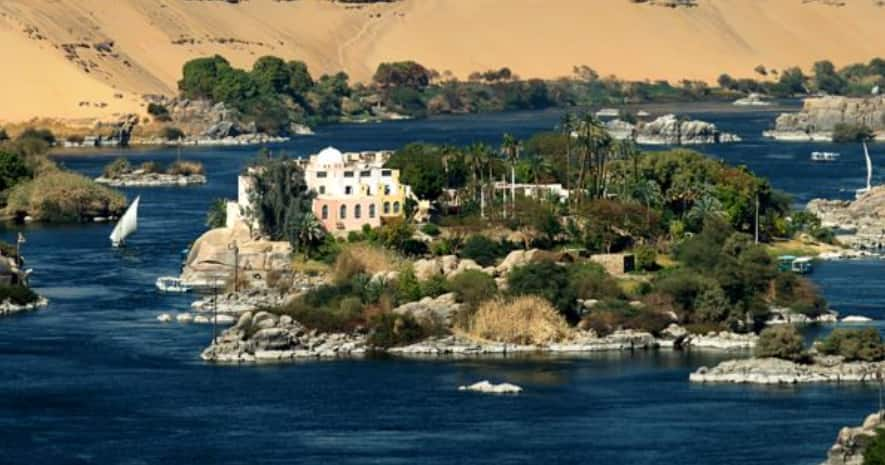 Stretching from Lake Victoria to the shoes of Egypt Delta is the longest river on earth, measuring 6,650 kilometres. This wild river stretches over ten countries with sources in both Uganda and Ethiopia and mouth in Egypt.
Along the Nile are waterfalls, fascinating water formations, wildlife, thick vegetation, and plentiful wildlife to watch all day.
13. The Red Sea Reef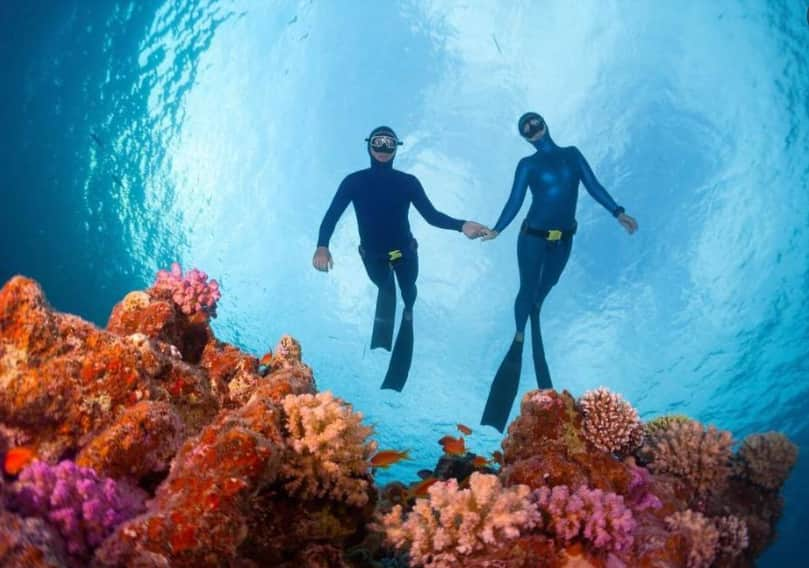 A desert, semi-desert, and arid land encircle the Red sea with great depths and a good flow of waters located on Coast of Egypt, Eritrea, and Sudan. The currents and wind regimes are perfect for fun-seekers from across the world. Even better are a variety of fish species only found in the reef.
Did you know that 10 per cent of all fish occur in this area? The wideness of the reef ground makes it a must-go destination because there are onsite resorts and other recreation centres.
14. Okavango Delta in Botswana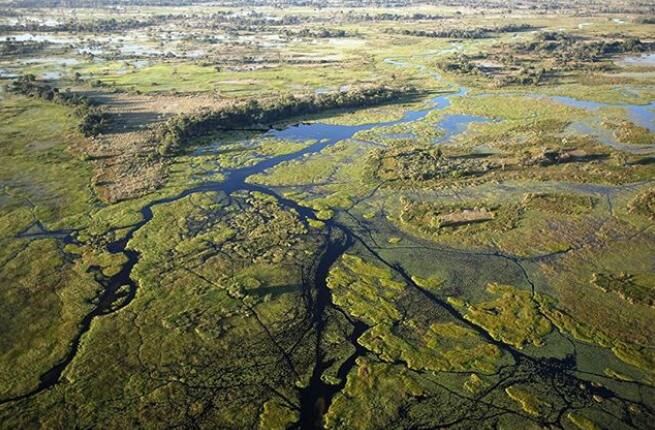 This swampy inland delta is mysterious because it takes in water regularly, does not fill or empty to any other water mass. The area was formerly a section of Lake Makgadikgadi. Much of the waters that go in evaporate and transpire to the thin air of the Kalahari.
Okavango is incredibly scenic because it shares great views and beats the logic of water circulation. Besides, Okavango is a recognized site in the UNESCO World Heritage List and among those in the 2013 list of 7 wonders of Africa.
15. Volcanoes National Park in Rwanda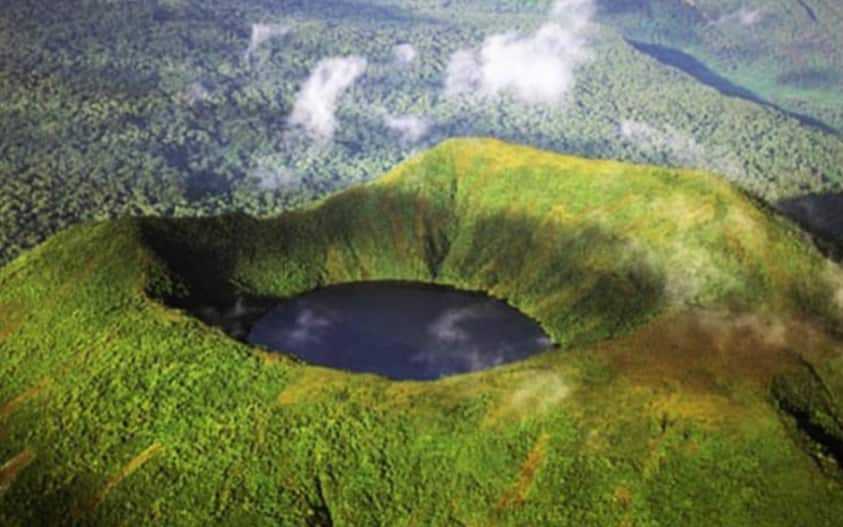 At the far right of Rwanda is Volcanoes National Park, which shields a rainforest on the Virunga Mountains range slopes. The site is home to golden monkeys and about 50 per cent of the world's remaining mountain gorillas.
This natural park is a wonder to thousands of visitors who flow in regularly for rewarding sceneries and out of home experiences. Other natural wonders in Africa include:
Ngorongoro Crater in Tanzania- The world's largest unbroken caldera.
Fish River Canyon in Namibia- Africa's largest canyon
What are the original 7 wonders of the world?
The most spectacular natural wonders and human-built structures in the ancient globe are:
Colossus of Rhodes, in Rhodes, on the Greek island
Great Pyramid of Giza, El Giza, Egypt
Hanging Gardens of Babylon, in Babylon, near present-day Hillah, Babil province, in Iraq
Lighthouse of Alexandria, in Alexandria, Egypt
Mausoleum at Halicarnassus, in Halicarnassus, Achaemenid Empire, modern-day Turkey
Statue of Zeus at Olympia, in Olympia, Greece
Temple of Artemis at Ephesus, in Ephesus, near the modern town of Selçuk in Turkey
Africa is an enriched continent with an endowment of natural resources and several breathtaking sites. Both travel planners and researchers love seeing and experiencing nature at its best on the continent. The different natural wonders of Africa are truly incredible if you are thinking of exploring.
READ ALSO: Proudly South African! 14 crazy Guinness World Records held by South Africans
Last month, Briefly.co.za shared 14 crazy Guinness World Records held by South Africans. Mzansi is the most advanced country in Africa, and it is no surprise that its zealous citizens have set and broken the most Guinness World records. Some of these seem small, but others are significantly life-changing.
In October 2017, Gauteng dog owners collected 765 dogs, all in their headgear, to break the record of the most dogs wearing bandannas in one place. On 6th September 2014, Otto Thanning became the oldest man to swim across the English Channel. Other record-breakers include Gracia Machel, Zama Mofokeng, and John Enslin.
READ ALSO:
30 interesting facts about South Africa
12 African Kings and Queens - history and pictures
Who is the richest president in Africa?
Top 10 most beautiful stadiums in the world 2020
Source: Briefly News