In Getroud met Rugby teasers for October 2020, Blitz and Lienkie's marriage is the talk of the Stryder community. Later, Lienkie's health deteriorates. The community also comes together to save Pottie, and Ryno needs to protect his clothing range. Read on to find out what will happen to other Getroud met Rugby characters.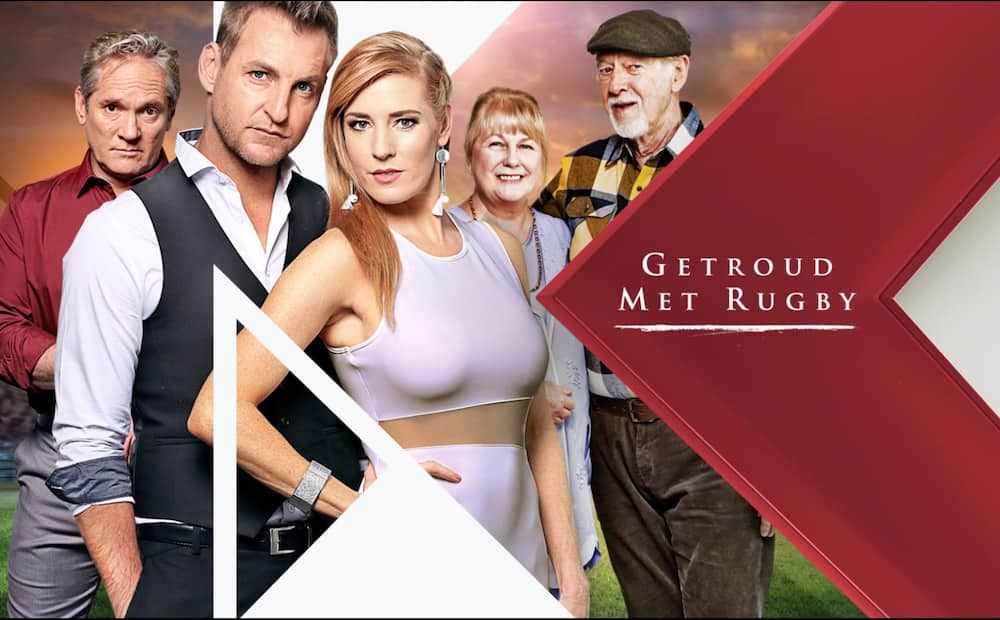 Most of the Getroud met Rugby actors are widely considered as some of the best actors in South Africa's entertainment industry. The diversity of the scenes they play makes the series captivating, shocking, and inspiring.
Getroud met Rugby October 2020 teasers
Are you looking for a drama series that will make you appreciate the time you set aside daily for entertainment and relaxation? Watch kykNET Getroud met Rugby. You will not believe what is going to happen in this series in October 2020.
1/10/2020: Thursday (Episode 54)
The Beltrames tolerate the discomfort that Buks and Nesie's presence creates during dinner. Liam thinks that Priscilla is a bad mother, and Blitz's past is about to destroy his relationship with Lienkie.
2/10/2020: Friday (Episode 55)
Wynand and Simon are almost giving up on their plans because of the hindrances they are facing. Nesie gives Buks a surprise of a lifetime, and an argument arises between Liam and his mother-in-law.
5/10/2020: Monday (Episode 56)
Simon cuts ties with his friend, Renate. On the other hand, Bart and Denzel make their next plan, and Maryke returns to work.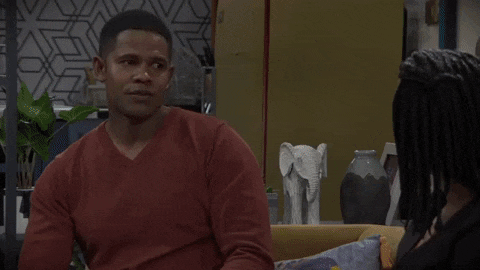 READ ALSO: New Soapie! Die Presidentsvrou Teasers: September 2020
6/10/2020: Tuesday (Episode 57)
Blitz and Lienkie jump into a decision without thinking about the consequences of their actions. Maryke's spirits are low because something has gone wrong with her surprise and Priscilla worms herself into Candice's complicated, unpleasant and frightening life.
7/10/2020: Wednesday (Episode 58)
Blitz and Lienkie's court marriage takes place, and Priscilla is getting onto Candice's nerves. Meanwhile, the pompoms plan to match-make the latest bachelor in Stryder with a dating partner.
8/10/2020: Thursday (Episode 59)
Candice traps Priscilla in her web. Everyone is taken aback when they learn that Blitz and Lienkie are married. Jordan holds self-defence classes for the ladies.
9/10/2020: Friday (Episode 60)
While Ryno receives a special surprise, Lulu is double-minded regarding moving in with Simon. Candice and her mom are caught up in their usual and endless disagreements.
12/10/2020: Monday (Episode 61)
Priscilla's plans almost make Liam lose his job, and Magda speaks up her mind because she can no longer conceal the intense feelings that have been accumulating in her heart for a long time. Nesie breaks someone's nose for a second time.
13/10/2020: Tuesday (Episode 62)
The women of Stryder surprise Lienkie with a bachelorette. Priscilla attempts to get sympathy from Lulu, and Bart continues to woe Kristien to rekindle their love.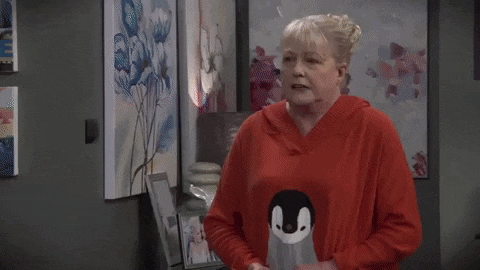 READ ALSO: Iron Rose 2 teasers: October 2020
14/10/2020: Wednesday (Episode 63)
Blitz rejects Pine's tempting proposal while Wynand imitates what Blitz has been doing with the older women. Priscilla is behaving exceptionally well to her advantage.
15/10/2020: Thursday (Episode 64)
While the pompoms are competing unfairly for Wynand's heart, Priscilla visits the Willemse for the last time. Will Blitz accept Pine's second offer?
16/10/2020: Friday (Episode 65)
Renate makes a mistake on the cloud. Blitz and Lienkie celebrate their wedding, and Pittie bears terrible news to the residents of the Stryders.
19/10/2020: Monday (Episode 66)
Simon is infuriated by Lulu and Renate's actions. Meanwhile, a newspaper publishes a trending story about Blitz and Lienkie, and Amanda and Renate discover that Kristien rejected the salary increase.
20/10/2020: Tuesday (Episode 67)
School children bully Johan because of Blitz and Lienkie. Lulu suspects that Simon is trying to get another romantic partner behind her back, and everyone is worried about Pottie's safety.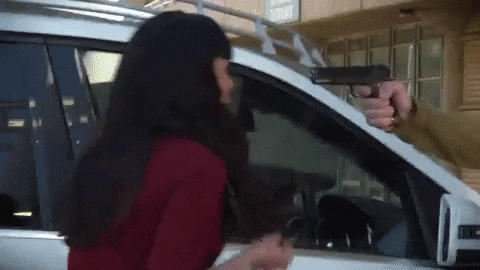 READ ALSO: Generations: The Legacy teasers: October 2020
21/10/2020: Wednesday (Episode 68)
While Blitz and Lienkie are worried about Johan's well-being, Simon and Lulu solve their relationship issues. On the other hand, Wynand ends his romance with three pompoms.
22/10/2020: Thursday (Episode 69)
Magda and Pottie have no more strength or patience to endure the painful experience. While Renate helps Bart, Ryno receives disturbing information concerning his clothing line.
23/10/2020: Friday (Episode 70)
The Stryder community put their efforts to help Pottie. Criminals break into Liam's complex again. Meanwhile, Wynand is trying his best to hide from the sugar mummies.
26/10/2020: Monday (Episode 71)
Blitz and Johan are concerned about Lienkie's health. Pottie meets a new boss, and Renate also meets her adorable neighbour.
27/10/2020: Tuesday (Episode 72)
Renate is falling in love with someone, and Reitz confronts Amanda. At the same time, Ryno and Thinus suspect that Anton has done something wrong.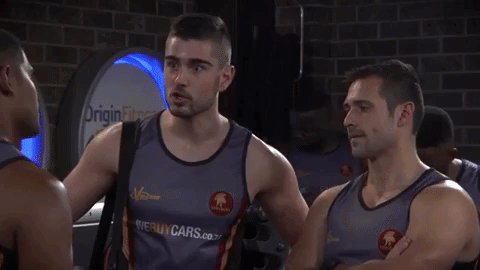 READ ALSO: The Bold and the Beautiful on Eva teasers: October 2020
28/10/2020: Wednesday (Episode 73)
Maryke warns Magda to be careful with Bart, and Ryno is stressed about how to stop people from stealing his clothing line. Meanwhile, Simon and Lulu are in Reitz's house celebrating their last night.
29/10/2020: Thursday (Episode 74)
Simon and Lulu move into their new home, and Ryno exposes the person who stole his clothing line. Later, Bart reviews the progress of his new investment.
30/10/2020: Friday (Episode 75)
Kristien discovers that Renate has been spending time with Bart in secret. Meanwhile, Renate worries she is not as intelligent as Willem, and Pottie gifts Bart a surprise.
What happens to these Getroud met Rugby characters?
Simon and Lulu move into their new home. Although Lulu suspected that Simon was cheating on her, the couple was able to resolve the issue. Nothing can ever stop them from being happy in each other's arms.
Renate and Bart's relationship is a mystery. He requested they end their friendship even after she has been by his side during trying times. Later, Bart is trying to convince Kristien to reignite their lost love and Kristien suspects the close relationship between Bart and Renate.
The episodes that Getroud met Rugby teasers for October 2020 have highlighted will be aired on kykNET from Mondays to Fridays at 18h00. Set your television's program reminder or your alarm so that you never miss an episode.
READ ALSO: Brave and Beautiful teasers: October 2020
Find out from Briefly.co.za what happens when a father's bleeding heart turns him into a lion that is ready to devour the man who hurt his precious cub. Surprisingly, his daughter wants peace to exist between her father and husband because she believes that he did not mean to break her heart.
In Brave and Beautiful teasers for October 2020, Shraddha tells her son that he will soon be an orphan. Is she going to die while defending her husband, or will she give in to her family's demands and divorce him?
READ ALSO: