SA may have less than 10-years before it becomes a 'failed state'
- South Africa's economy is in a pitiful state, no doubt about it, but one panel of experts has signalled the situation may become far worse
- Eunomix has warned that the nation may become a 'failed state' sooner than citizens think
- A recent report has given the country less than a decade before the other foot falls
PAY ATTENTION: Click "See First" under the "Following" tab to see Briefly.co.za News on your News Feed!
Eunomix has issued South Africa a warning that the nation may become a 'failed state', both politically and economically, is the current decline is not addressed soon.
A report issued by the group forecasts that unless the state adopts economic policies aimed at growth in the near future, this could happen as soon as 2030.
Chief executive Claude Baissac explained that the risk consultancy group has employed a range of measures to determine SA's development ranking which included governance, prosperity, security, welfare and fragility.
The agency is now 75% confident that South Africa will rank near the bottom of over 180 countries when in comes to governance and prosperity:
"From a peer group perspective, there currently are no countries where South Africa is forecast to be in 2030, underlining the a-typicality of its trajectory. Bar a meaningful change of trajectory, South Africa will be a failed state by 2030."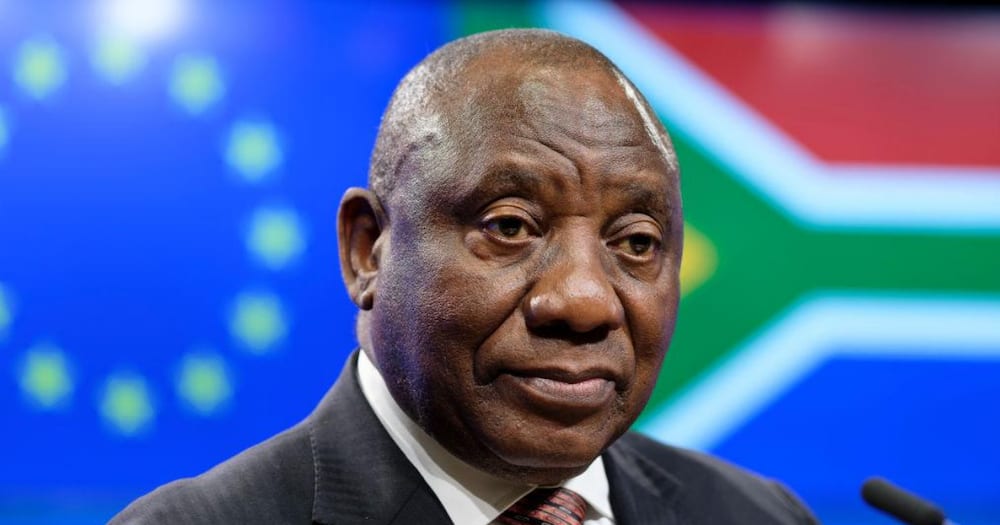 READ ALSO: Ramaphosa: SA government has 'to a large extent run out of money'
The socio-economic consequences of the Covid-19 pandemic have been far from kind to the nation with Baissac lamenting the lengthy lockdown imposed by the government instead of a shorter but sharper version:
"At best, recovery will be slow. At worst, the country has entered a long-lasting and possibly self-perpetuating recession. Our pre-pandemic model forecast that South Africa will fall into lower-middle income and very high fragility in the early 2030s. The pandemic has sped the clock up."
The nation can no longer rely as heavily as it previously did on natural resources which Baissac says are insufficient to fuel growth at this point.
The agency has proposed that a dual-track strategy is adopted led by the special economic zone programme with a focus on employment-generating growth:
"It would target labour-absorbing industries like agro-processing, light-manufacturing, and customer-centric services on a large scale," he said. "In parallel, it would maintain the welfare state, current levels of public sector employment, and develop only the most promising infrastructure projects and sectoral initiatives in co-operation with the private sector."
Earlier, Briefly.co.za reported that President Cyril Ramaphosa, discussing the efforts to kickstart the economy after the devastation of the Covid-19 pandemic, has admitted that the South African government is essentially bankrupt.
An Economic Recovery Plan is urgently being formulated with Ramaphosa highlighting its successful implementation as crucial.
The plan is so crucial that Ramaphosa has dismissed calls from those involved in creating it to extend deadlines.
Enjoyed reading our story? Download BRIEFLY's news app on Google Play now and stay up-to-date with major South African news!
Source: Briefly.co.za