Operation Pacific is an interesting show that is going to be gracing your screens soon. Before adding it to your watchlist, you might want to consider checking out Operation Pacific teasers for October 2020.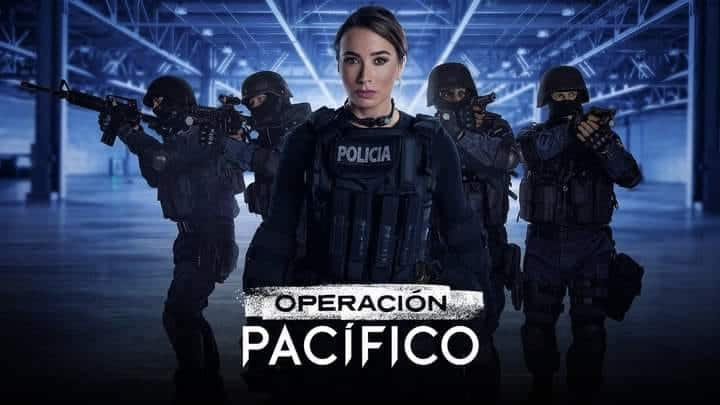 Operation Pacific is an engrossing show that features Guapo, a wanted drug lord who would do anything to protect his family. He engages the police in a cat and mouse game as they attempt to capture him. In the course, some of his most sensitive secrets are brought to light, and some people end up getting hurt. What will his fate be? Operation Pacific teasers for October 2020 provide hints of how the drama in the show will unfold.
Operation Pacific teasers for October 2020
Operation Pacific is a thrilling show that you cannot afford to miss out on. The best part about it is that it airs everyday. These are some of the snippets of what you should expect from it.
Thursday, 1st of October 2020
Jones does something that angers the members of Don Horacio's organisation, although Zorrilla and the operatives from the DEA offer to help him. Meanwhile, Amalia gets a new lead; hence, she focuses her attention on Mexico.
Friday, 2nd of October 2020
Amalia goes against the demands of the restraining order by going to her home to bid her children goodbye before embarking on her journey to Mexico. However, Jorge tries to stop her by threatening to notify the police.
Saturday, 3rd of October 2020
Vargas agrees to be part of Guapo's plan to assassinate the American ambassador, and Amalia meets Lupe, Pedraza's ex-girlfriend, whom he uses as a spy.
Sunday, 4th of October 2020
Vargas recruits two former soldiers to help him in the assassination mission, and Amalia learns from the newspaper about the death of Espinosa Roldán.
Monday, 5th of October 2020
Paula interrogates Yepes about Rocha's and Domínguez's death, although he insists that he has no idea about what transpired. Pedraza's enemies plan on causing him immense pain.
READ ALSO: Getroud met Rugby teasers: October 2020
Tuesday, 6th of October 2020
The DEA starts an operation to rescue Jones, and Amalia and Lupe talk about Pedraza. Amalia tries to win her trust by telling her that they ended their relationship.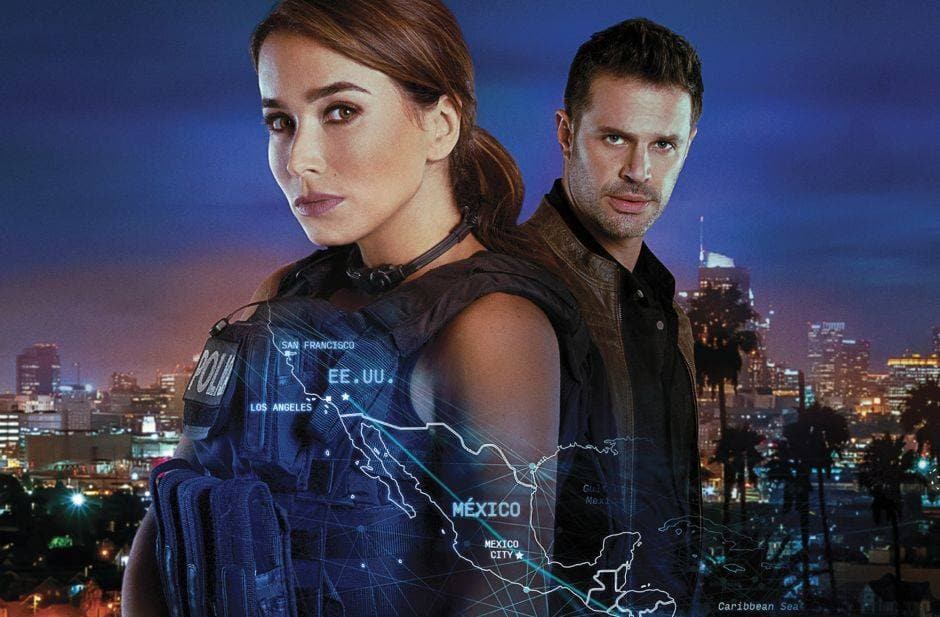 Wednesday, 7th of October 2020
Guerrero and his goons set out on a mission to assassinate Liliana, and in the process, they realise that they are falling into a trap. Pedraza finds out about Amalia's plan, and it leaves him speechless.
Thursday, 8th of October 2020
Aparicio informs Pedrazo that Guapo is his boss. However, he insists that he does not know his identity, and Liliana informs Amalia about the location of the box containing Gregorio's stuff.
Friday, 9th of October 2020
Guerrero hands over the box containing his brother's belongings to Guapo, and later, Pedraza and Amalia head over to visit Gregorio's mother. They have no idea that Guapo is also at Gregorio's mother's house.
Saturday, 10th of October 2020
Guerrero chases Pedraza and Amalia away, and they seek refuge in the hideout in the desert. Later, Amalia begins to get worried because she has to travel to Colombia for a court hearing regarding her children's custody.
Sunday, 11th of October 2020
While in the desert, Amalia gets bitten by a snake, and this makes Pedraza worried. He leaves her in a safe location and goes out to seek help. Meanwhile, Vargas informs López to proceed with the attack on the ambassador.
Monday. 12th of October 2020
Forelock holds Jones and Pedraza; although Pedraza tries to come up with a plan to convince him to release him so that he can save Amalia's life.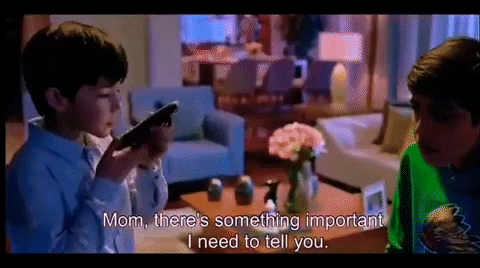 Tuesday, 13th of October 2020
Don Horacio abducts Amalia and insists that he will release her when Pedraza and Jones hand over Guapo to him. Pedraza tries to reach out to René for help.
READ ALSO: Family Affairs teasers: October 2020
Wednesday, 14th of October 2020
Don Horacio kidnaps René, and Guapo is convinced that Don Horacio has sold him out. Later, Jones manages to rescue René and Amalia finds a loophole to run away.
Thursday, 15th of October 2020
Pedraza and Amalia realise how Guapo tricked them by pretending to be his paralysed brother. In the meantime, Guapo's men murder Aparicio, and when Amalia learns about his whereabouts, she goes after him.
Friday, 16th of October 2020
Pedraza, Jones, and Amalia receive the photos of Guapo and the rest of his family; although they insist that they require more evidence. The police finally catch up with Guerrero, and he agrees to strike a deal with them.
Saturday, 17th of October 2020
Don Horacio meets the members of the organisation, and he promises to help them in the search for Guapo, and Prosecutor Vélez launches an investigation on Pedraza.
Sunday, 18th of October 2020
Amalia shoots at Don Horacio; although Guapo manages to flee, and later, she joins Pedraza in finding evidence that could rely on in incriminating Guapo. Later, Pedraza is detained in the United States.
Monday, 19th of October 2020
Pedraza shows up on time to save Amalia from her attackers. During the process, he realises that Guapo sent the assassin because he believes that Amalia killed his family.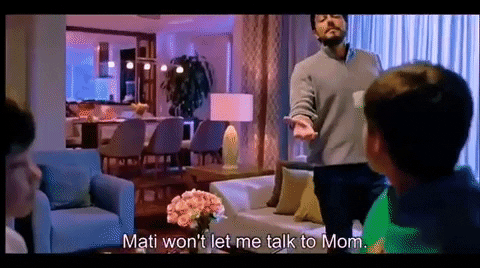 Tuesday, 20th of October 2020
Amalia finds out about Jorge's secrets from Helena and López, and Guapo saves Vargas from a life-threatening situation. However, Guapo blames him for trying to kill Amalia.
READ ALSO: Made for Each Other teasers: October 2020
Wednesday, 21st of October 2020
Amalia manages to convince Jorge to withdraw the custody application; hence the judge grants them joint custody. On the other side, Vargas goes back to Bogotá.
Thursday, 22nd of October 2020
Pedraza sneaks into Don Ignacio's home and discovers that he is planning to murder Valdez, and Lorena, López's informant, protects Jones.
Friday, 23rd of October 2020
Guapo reaches out to Amalia and informs her that he has abducted her children, and Pedraza succeeds in saving Valdez. Later, Jones calls Pedraza to inform him about Guapo's whereabouts.
Saturday, 24th of October 2020
Amalia and Pedraza come up with a plan to catch El Guapo. They involve López in their mission, and when they get to San Martín, they pretend to be the owners of the pharmacy.
Sunday, 25th of October 2020
Amalia manages to find her sister; although she is not in the best position to save her, and Guapo reveals the details of the biggest drug shipment and relates it to the death of his family.
Monday, 26th of October 2020
Jones informs Pedraza and Amalia about getting to Guapo through Diego, and Rojas comes up with a new plan of eavesdropping Guapo's conversations.
Tuesday, 27th of October 2020
Guapo orders Diego to kidnap Cristal and take her to the hacienda, and Paula encounters a setback in her investigation.
READ ALSO: Binnelanders teasers: October 2020
Wednesday, 28th of October 2020
Amalia and her team manage to unveil the details of the drug shipment that Guapo concealed, and Paula succeeds in retrieving Lina's car. However, Vargas fails to find the card in the vehicle.
Thursday, 29th of October 2020
Guerrero convinces Lupe to trap Pedraza, and the order to attack Guapo is issued; although Amalia fears for Mariana's safety.
Friday, 30th of October 2020
Jones meets up with Diego, and in the process, he learns that Mariana managed to run away. However, Diego insists that Guapo will escape through the tunnels.
Saturday 31st of October 2020
Amalia finds Mariana, and when Mariana murders her kidnapper, they run away together. Later, Guerrero and Guapo seek refuge in Cúcuta.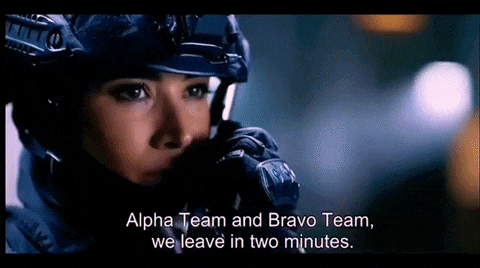 Amalia
Amalia juggles between a court case regarding her children's custody and her quest to solve the puzzle regarding Guapo. She risks her life in her course and even gets bitten by a snake. However, the setbacks do not derail her from her course.
Guapo
Guapo gets involved in the most heinous acts; he plans the assassination of the American ambassador. He manages to flee amidst the series of attempts to capture him. When he learns that he is a wanted man, he reveals some damning details about his drug business. Will the police manage to catch him?
Operation Pacific teasers for October 2020 must have made you curious to find out what will happen to Guapo. If you wish to find out more details about the show, be sure to tune in to Telemundo everyday at 21h00.
READ ALSO: Uzalo Teasers: October 2020
Briefly.co.za recently published Uzalo teasers for October 2020. You ought to check out the latest developments in the show. Uzalo teasers feature Sbu's miseries and how complicated his life becomes when he lets another woman into his life. Nkunzi equally gets into a troublesome situation that stresses him out.
READ ALSO: